With Easter only a week away, I wanted to share this Plastic Easter Egg Nest Craft. It is the simplest of decorations to place on your Easter table and it's beautiful, too! You can make a dozen Easter Egg Nests in well under an hour and they are just beautiful!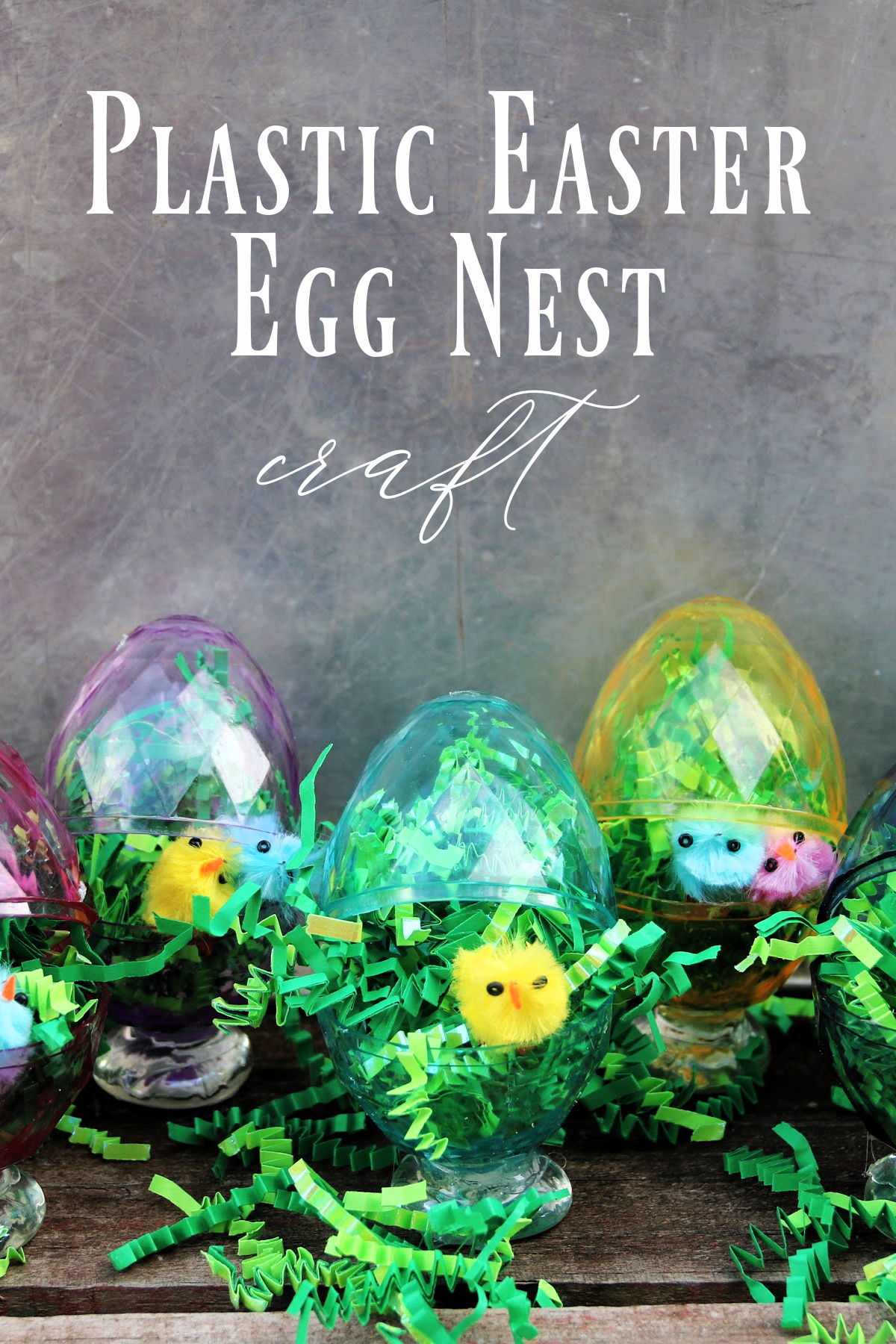 **Full Disclosure: This post contains affiliate links. I may earn a small commission at no cost to you.
HOW TO MAKE A plastic easter egg nest craft –
Supplies:
Hot Glue Gun (or E6000 Glue)
Green Paper Easter Grass
Extra Large Glass Gems (I buy these at the Dollar Tree!)
Parchment Paper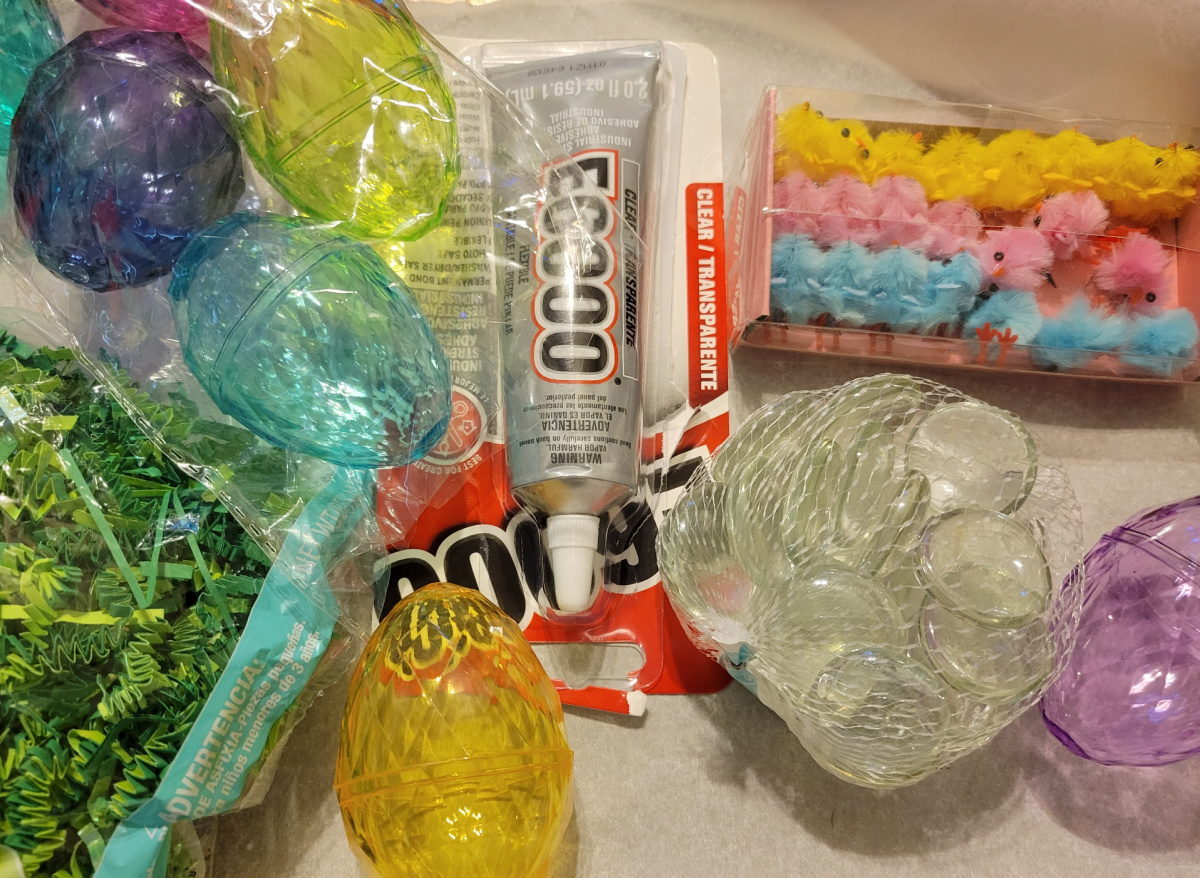 Directions:
Line your table or tray with parchment paper.
Set your glass gems out, flat side down, put a dollop of E6000 (or hot glue) in the center of the gem.
Put a decent amount of glue on the bottom of your plastic egg.
Gently push the egg onto the glass gem and hold until the glue starts to set. (This step takes the longest.)

Once the glue is set, remove the top of the egg and glue it like a clamshell to the bottom. You can either put it inside (this is the more stable option) or outside (which allows a little more space for the opening). Again, hold until the glue is set pretty solid.

Fill the opening with green paper grass.

Add a tiny Easter chick (or two, or three!) to the inside of the egg. I glued mine in but it isn't necessary.

Find a cute spot to display and enjoy!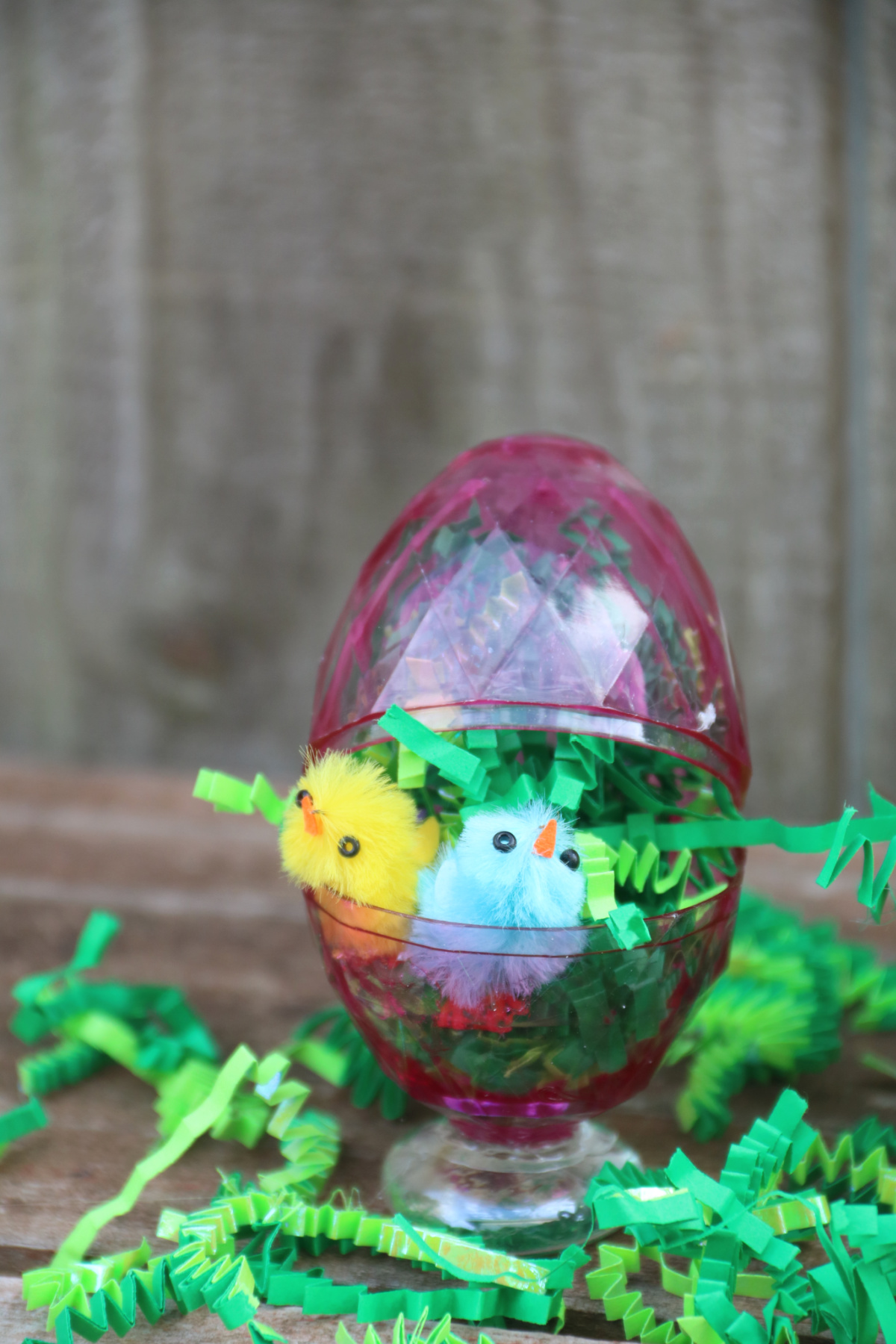 I took the decorations I made to work and placed one Easter Egg Nest on each of my co-worker's desks. They all loved them which, of course, made me happy!
Do you put up Easter decorations?
YOU WILL ALSO LOVE:
If you like this post, you'll love these that I've picked out just for you!