I didn't grow up with fancy dinners or the need for napkin rings. When I got married, I felt like I needed all the napkin rings! I was wrong. My husband and I kept the four or five sets we received for our wedding for several years before deciding to get rid of them. That said, I am a sucker for cute crafts and these Bunny Napkin Rings are just that!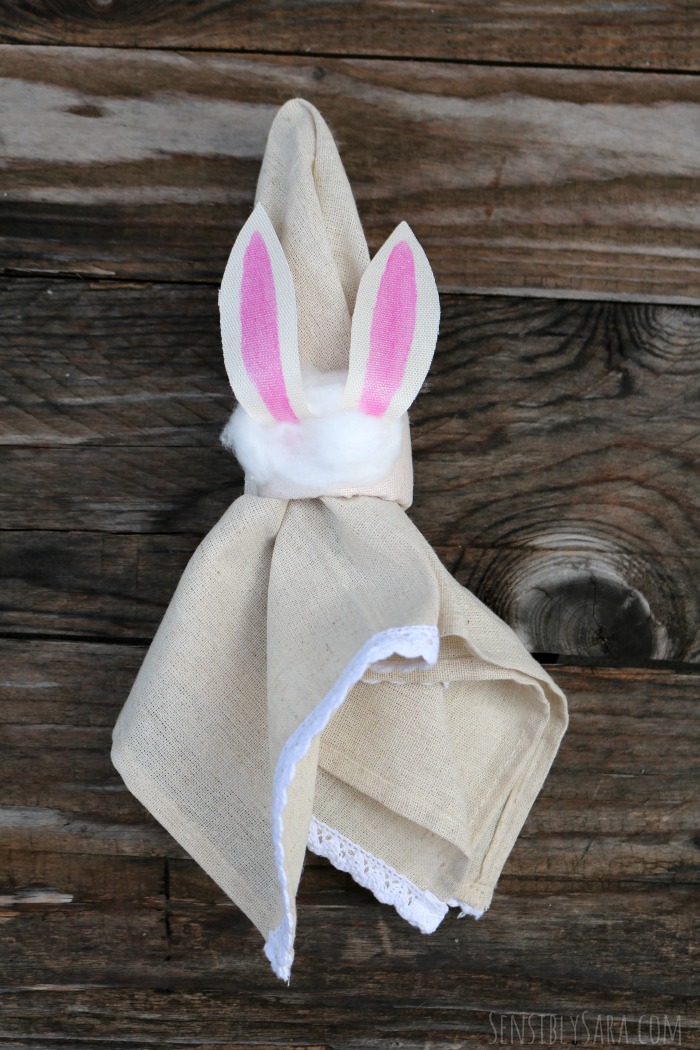 **Full Disclosure: This post contains affiliate links.
Bunny Napkin Rings Craft –
Supplies: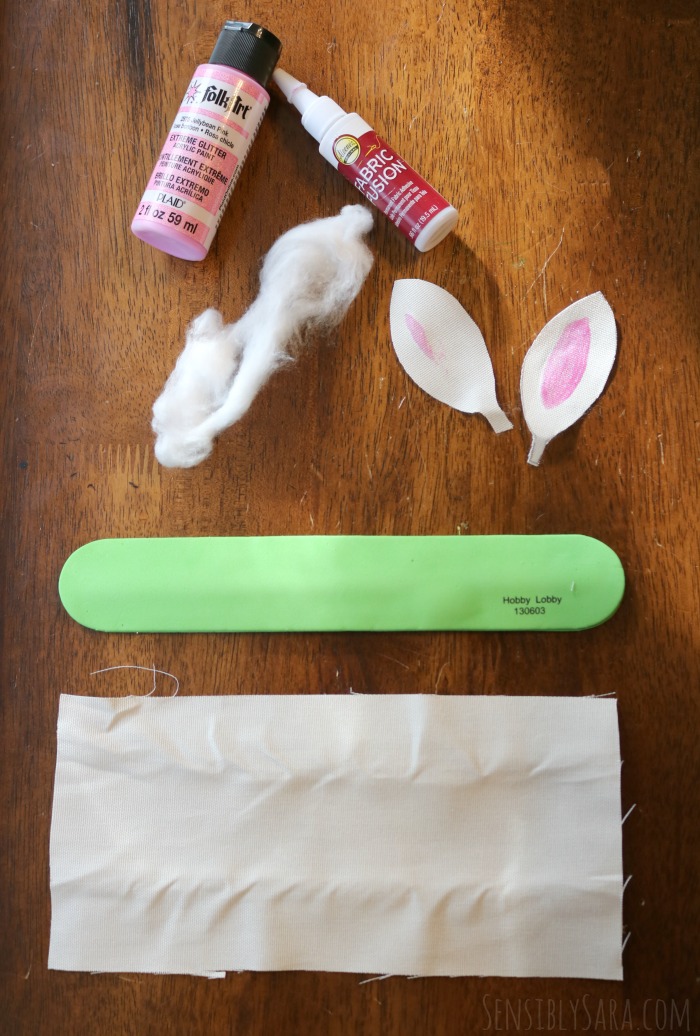 Directions:
Cut the fabric to fit the slap bracelets. My cuts were 9 inches long by 4.5 inches wide.
With the bracelet open, glue the fabric around the bracelet.
While step #2 is drying, cut ears out of the extra fabric.
Optional: Paint the insides of the ears.
After the glue around the bracelet as dried, slap it so it rolls up.
Glue the ears to the top of the roll.
Stretch one cotton ball and glue it around the base of the ears.
Allow plenty of time to dry.
Put the napkin rings around a napkin and place them at your Easter table!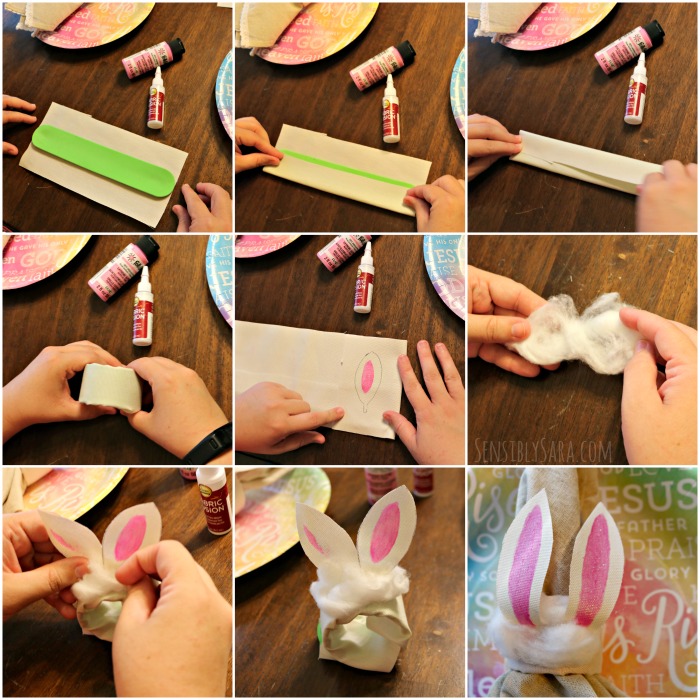 It takes a couple of hours to put bunny napkin rings together – mostly because the glue takes awhile to dry – but it's worth the effort because they are just so stinkin' cute!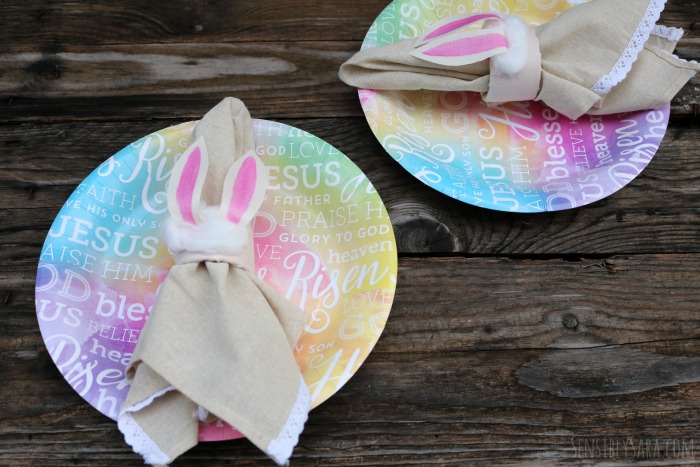 I can't wait to use these napkin rings at Easter this year! After that, I'll either save them for next year or pass them on to my sister for her to use. Maybe I just need to make my sister a set of her own.

Will you add Bunny Napkin Rings to your Easter table?