I love slowing life's hectic pace and really getting to enjoy my loved ones but my favorite part of any holiday is all the delicious food that comes with a big meal! If your family is like mine, they prepare way too much food and everyone gets to take home loads of leftovers. That's just one more thing to love about the holiday, though!
The week after a big holiday, I spend very little money at the grocery store. I get creative with the leftovers and make dishes that everyone in my family will enjoy. One of our very favorites is the first on the list – Broccoli, Ham and Cheese Casserole. My mother-in-law used to make this when my husband was quite young we eat it fairly often.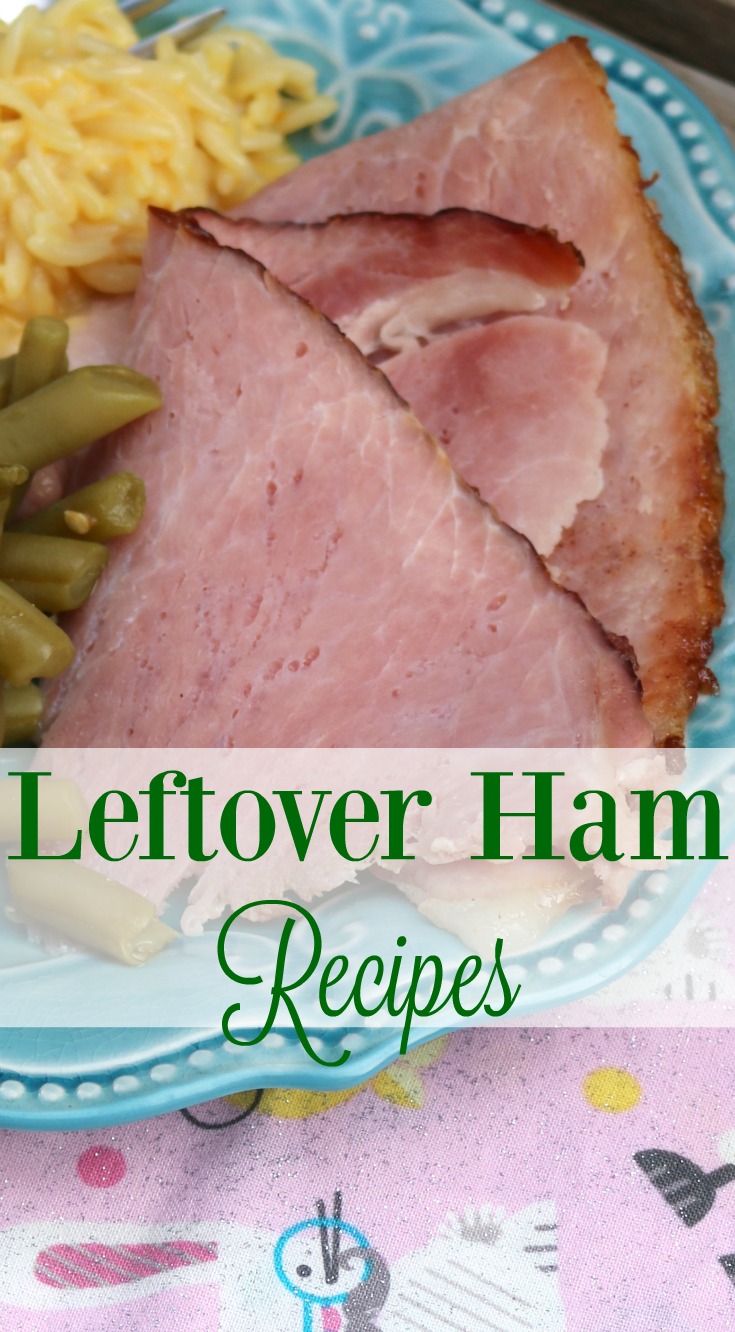 Delicious Leftover Ham Recipes:
Broccoli, Ham and Cheese Casserole
Crock Pot Split Pea Soup with Ham
Easy Ham and Cheese Breakfast Quiche
Rich and Creamy Ham and Kale Casserole
I'm sure there are a zillion ways to use leftover ham but those twelve ideas will hopefully help you use up the leftovers rather than letting them go to waste.
Do you have a favorite leftover ham recipe?