This is a sponsored post written by me on behalf of J.M Smucker. All opinions are 100% mine.
An 8-year old, rambunctious, mess of a dog, Zoie has calmed down a lot since she was a puppy. My sister has always viewed Zoie like her human child and treating her during the holidays is no exception! She was adopted just before the holidays from a guy that didn't want her or her siblings because they were mutts. This dog receives more goodies than she can should eat in one sitting for every birthday and holiday.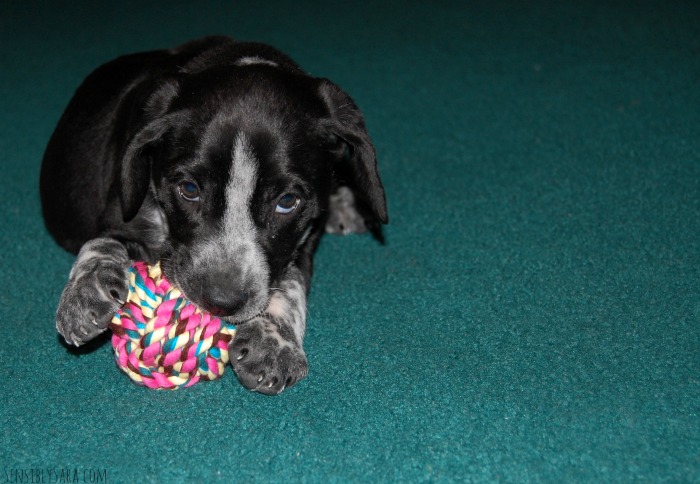 Milk-Bone, Pup-Peroni, and Canine Carry Outs are some of her favorites. Dollar General allows my sister and I to buy all of Zoie's preferred treats at prices we like. Celebrating the holidays with your dog doesn't have to be hard or expensive. I spent under $10 for all three dog treats which I'm saving for Zoie's Christmas gift. Additionally, I made a paw print ornament with supplies I already had lying around my house.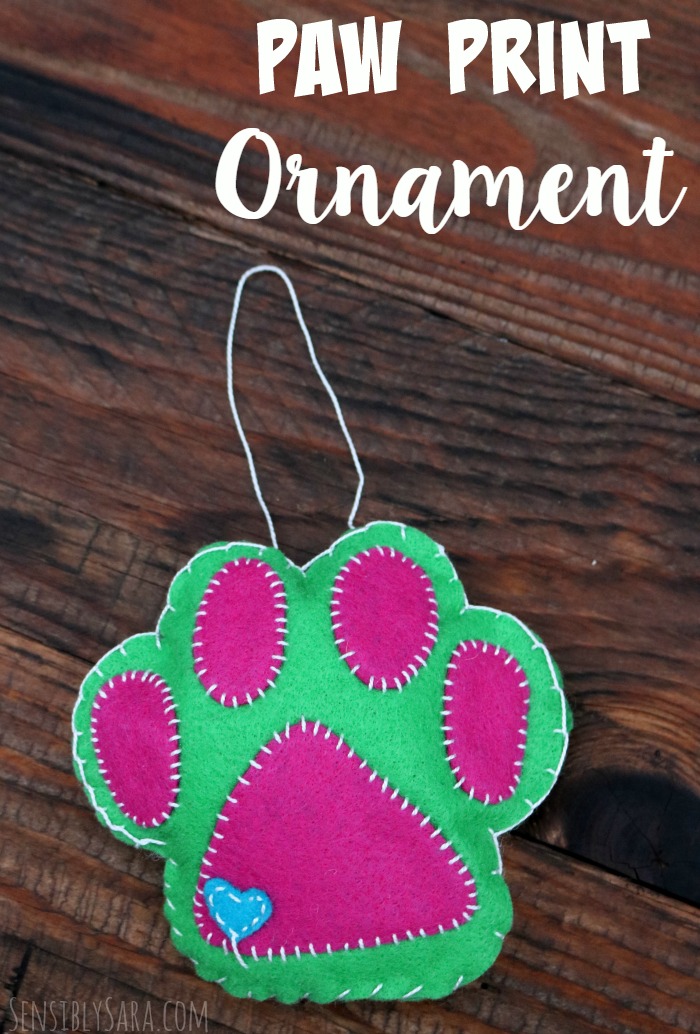 How to Make a Paw Print Ornament –
Supplies:
Felt, 2 different colors
Stuffing
Embroidery floss
Hand needle
Scissors
Paw print template
Permanent marker
Glue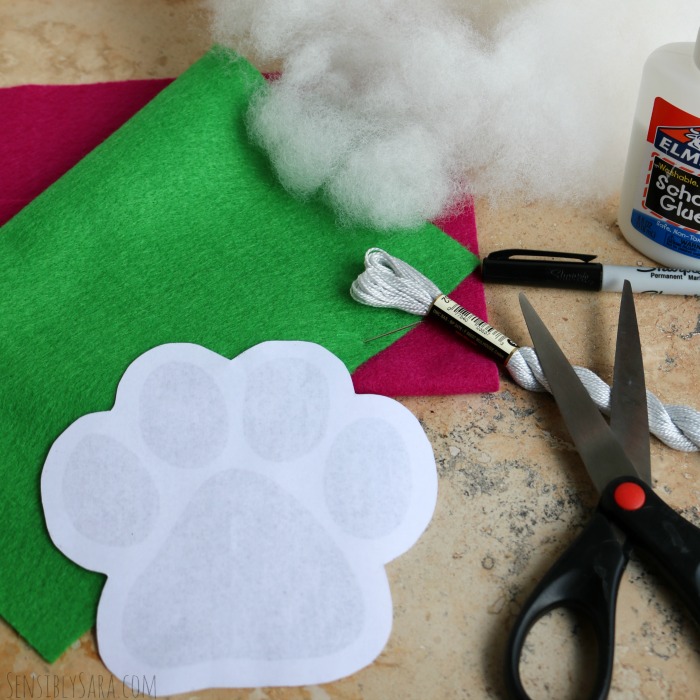 Directions:
Print the paw print template.
Fold one piece of felt in half and trace around it with a permanent marker.
Leaving the felt folded, cut out the paw print.
Trace and cut out the pads on a different colored felt.
Using just a dab of glue, place the pads onto the paw and allow time to dry.
After the glue is dry, use the embroidery thread and overcast stitch the pads in place.
Then whip stitch around the top of the paw.
Fill the paw with pillow stuffing.
Finish whip stitching the rest of the paw.
Add a hanger to the back of the paw with just a piece of embroidery thread. (Mine doesn't look pretty but no one will see the back anyway!)
Optional: Add your dog's name to the center of the large pad.
Hang on your tree or over your dog's bed.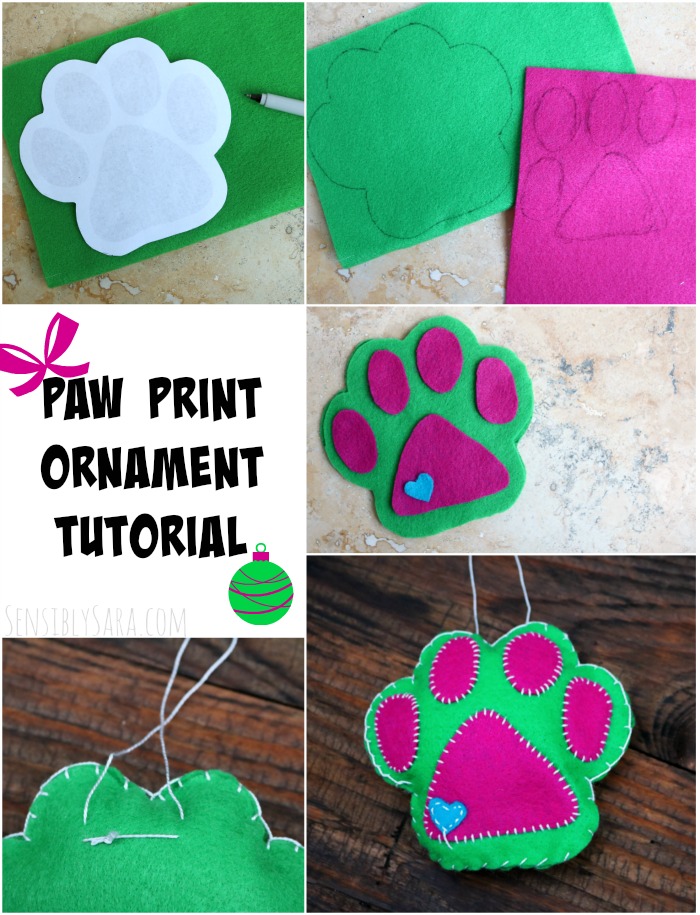 The paw print ornament took less than an hour to make and, other than the stitching around the edge, I love how it turned out! I'm not sure how I even managed the edge stitching as it's not something I've done before. You don't have to know how to sew to make the paw print ornament. All you need to know is how to tie a knot on the back of the felt to keep the thread from unraveling.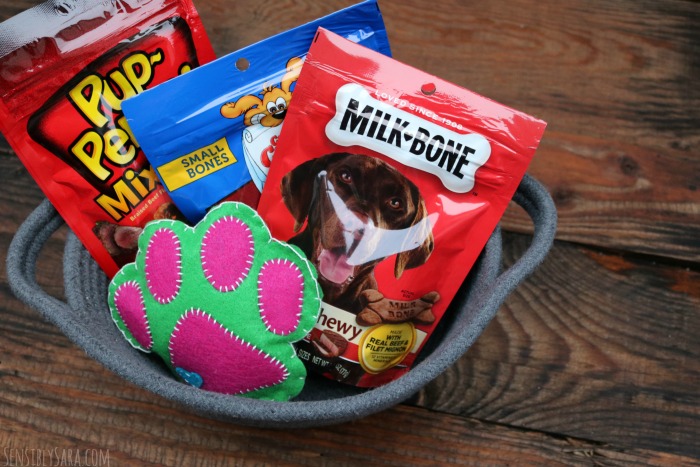 When it gets closer to Christmas, I'll make her a basket filled with Milk-Bone, Pup-Peroni, and Canine Carry Outs and I'll tuck the ornament in on the side. I'm sure she won't care too much for the paw print ornament but that's really for my sister anyway! Zoie really only likes rope toys but she has a ton of them so I thought making a paw print ornament would be a different way to spoil her this Christmas.
Do you treat your dog(s) for the holidays?