I just love fall – cooler temperatures, beautiful colors and delicious smells. I also really like that pumpkins can be used from September through November in such a versatile way. This Pumpkin Shaped Rag Wreath is the perfect way to spruce up your front door for the season. Rag wreaths are my favorite because they are so simple and are easily stored. I've made one for nearly every season but two of my Fall wreaths are a Spooky Halloween and a Fall Tulle Wreath.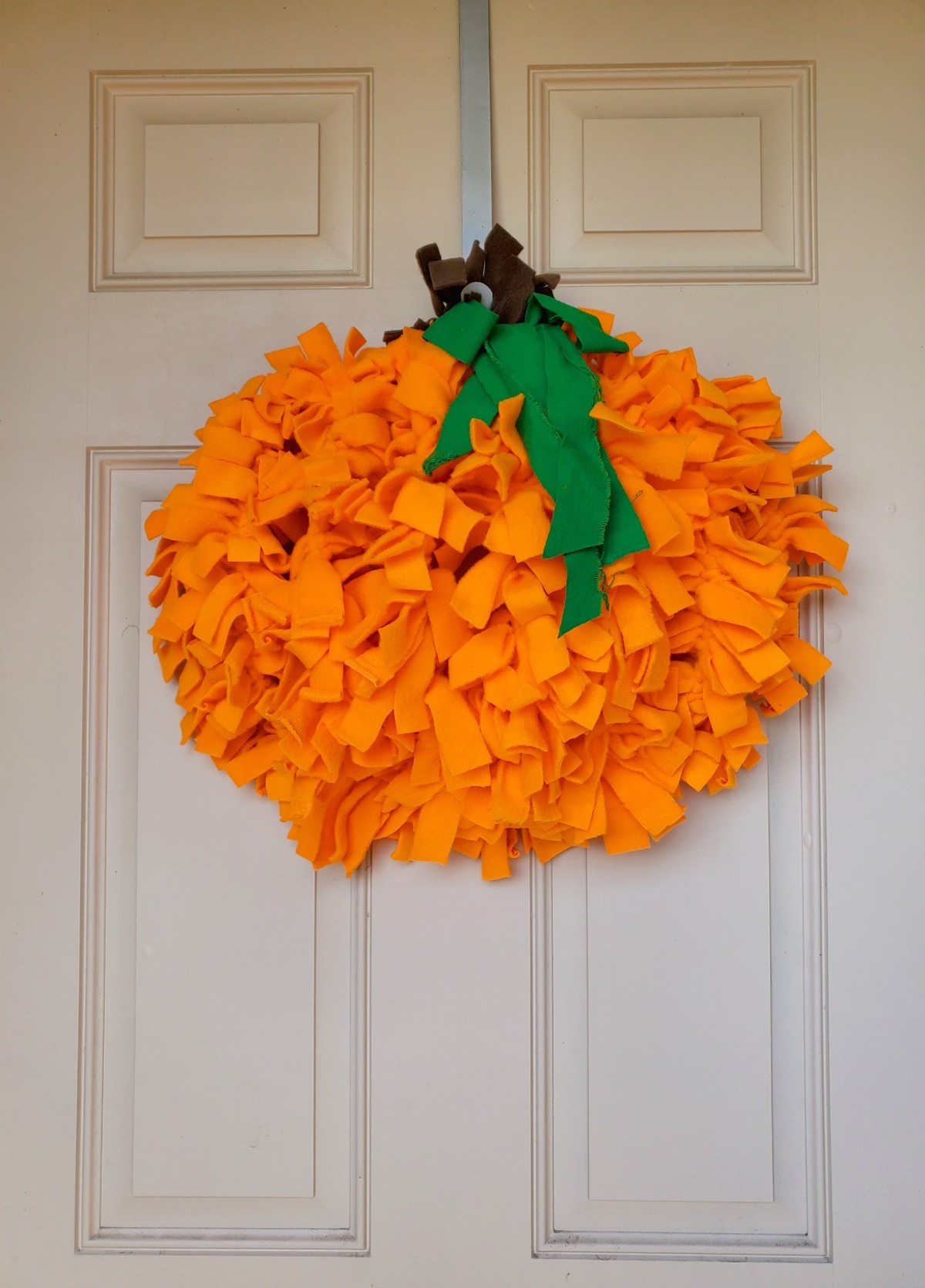 **Full Disclosure: This post contains affiliate links. I may earn a small commission at no cost to you.
How to Make a Pumpkin Shaped Rag Wreath –
You'll Need:
Three colors of fleece – I used 1/3 yard of orange and just a tiny bit of brown and green.
3-D Pumpkin Wreath Frame (I found mine at the Dollar Tree)
Rotary Cutter
Self-Healing Mat
Straight-edge (I used a yard stick.)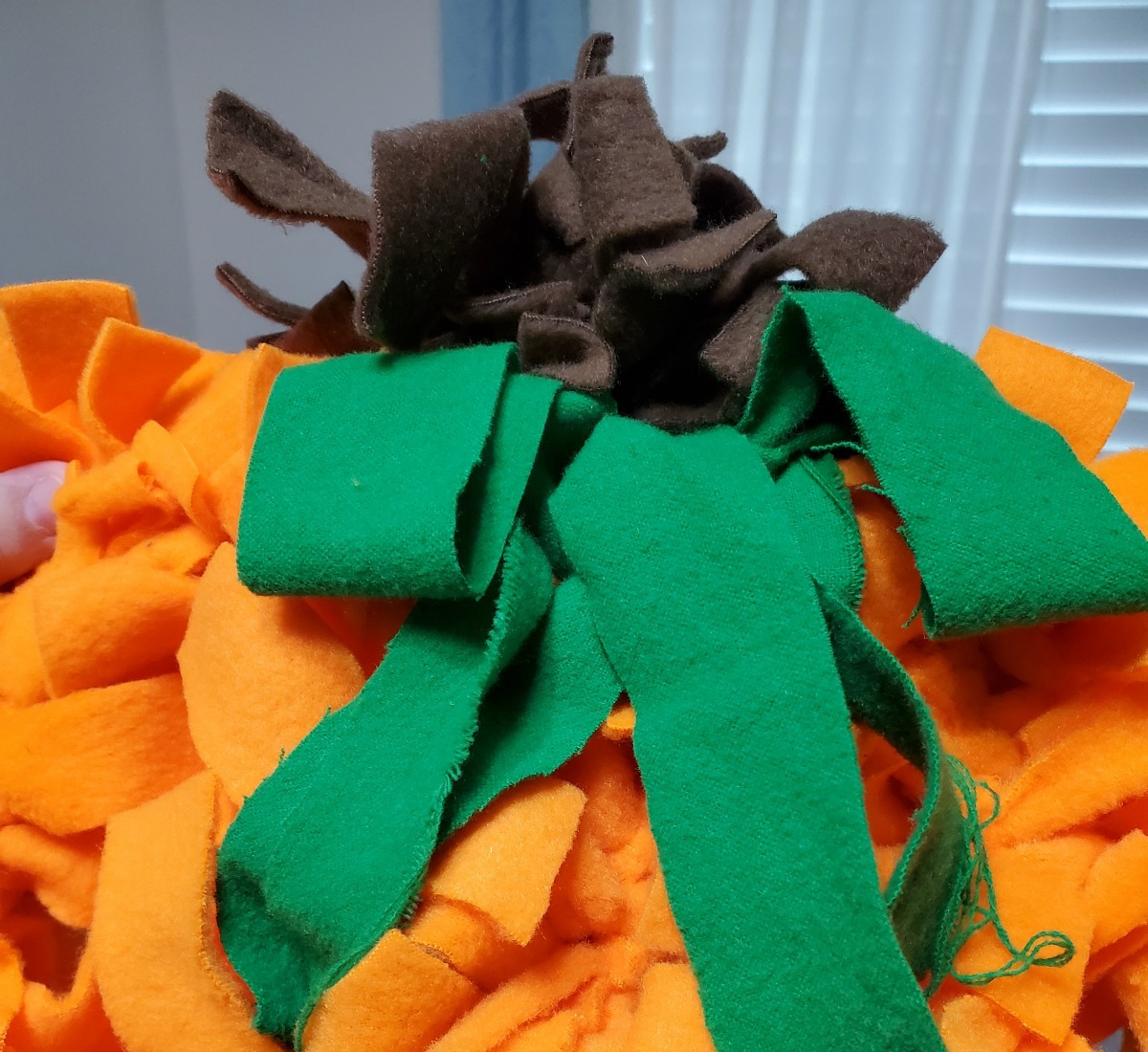 Directions:
Cut the fleece into 1/2 inch by 5 inch strips.  (I used a straight-edge and eyeballed it, but 0.5×5 was my goal.)
Tie the brown fleece onto the wreath frame "stem" using an overhand knot.
Tie the orange fleece onto the wreath frame using an overhand knot.
Optional: add a bit of green for the vine.
Put it on your wreath hanger and enjoy!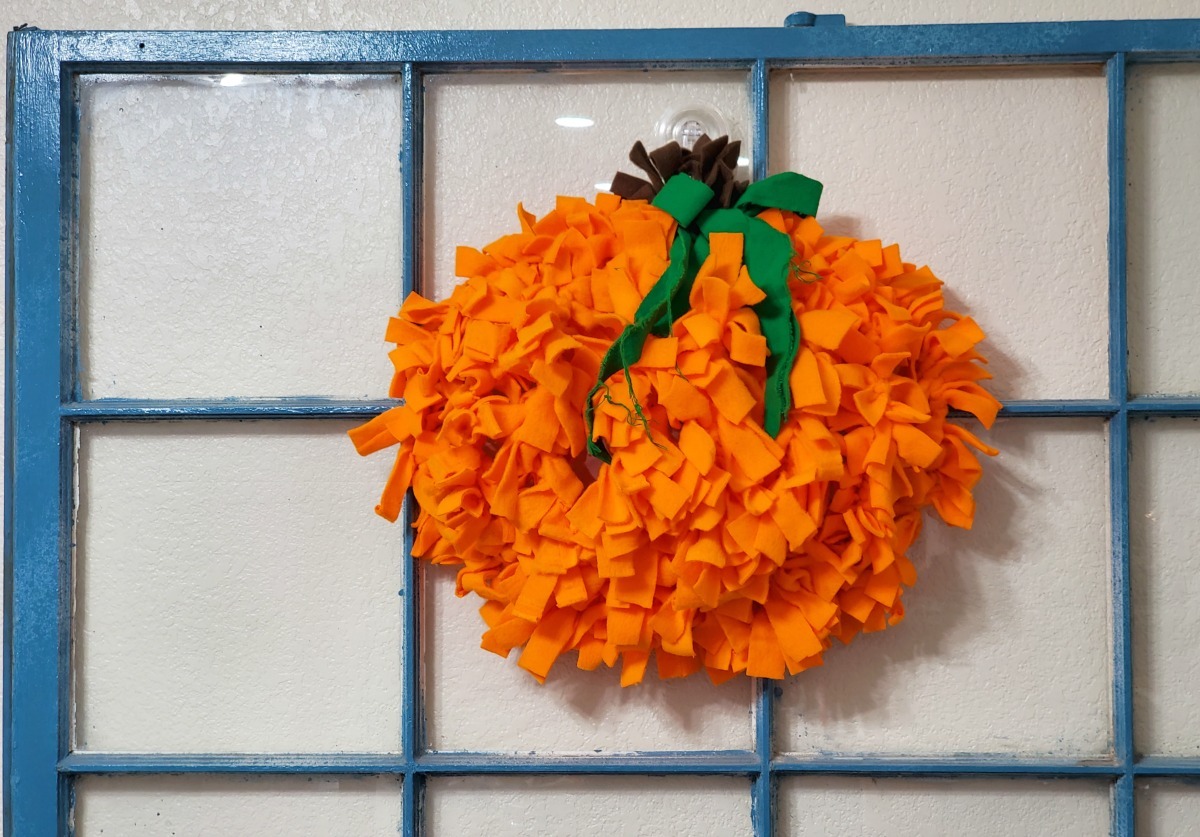 I cut the fleece before I drove up to visit my sister & her family. One day during that trip, my niece and I put the wreath together and she thought it was so pretty, so I left it with her. The orange we used is more like a neon shade but I think it's perfect! You could use different orange cotton fabrics to create a more interesting pumpkin, if you wanted something a little less in your face.
Do you decorate for Fall?