Visiting my sister is like visiting a second home – she has nearly everything I could need so I don't pack shampoo, conditioner, bath soap, etc. When I was at her house this summer, she had a Pomegranate Lemon Cream bath soap that smelled AMAZING! Each time I used it, I thought I should make a pie with the same flavors and that's how this Pomegranate Lemon Cream Tart came about!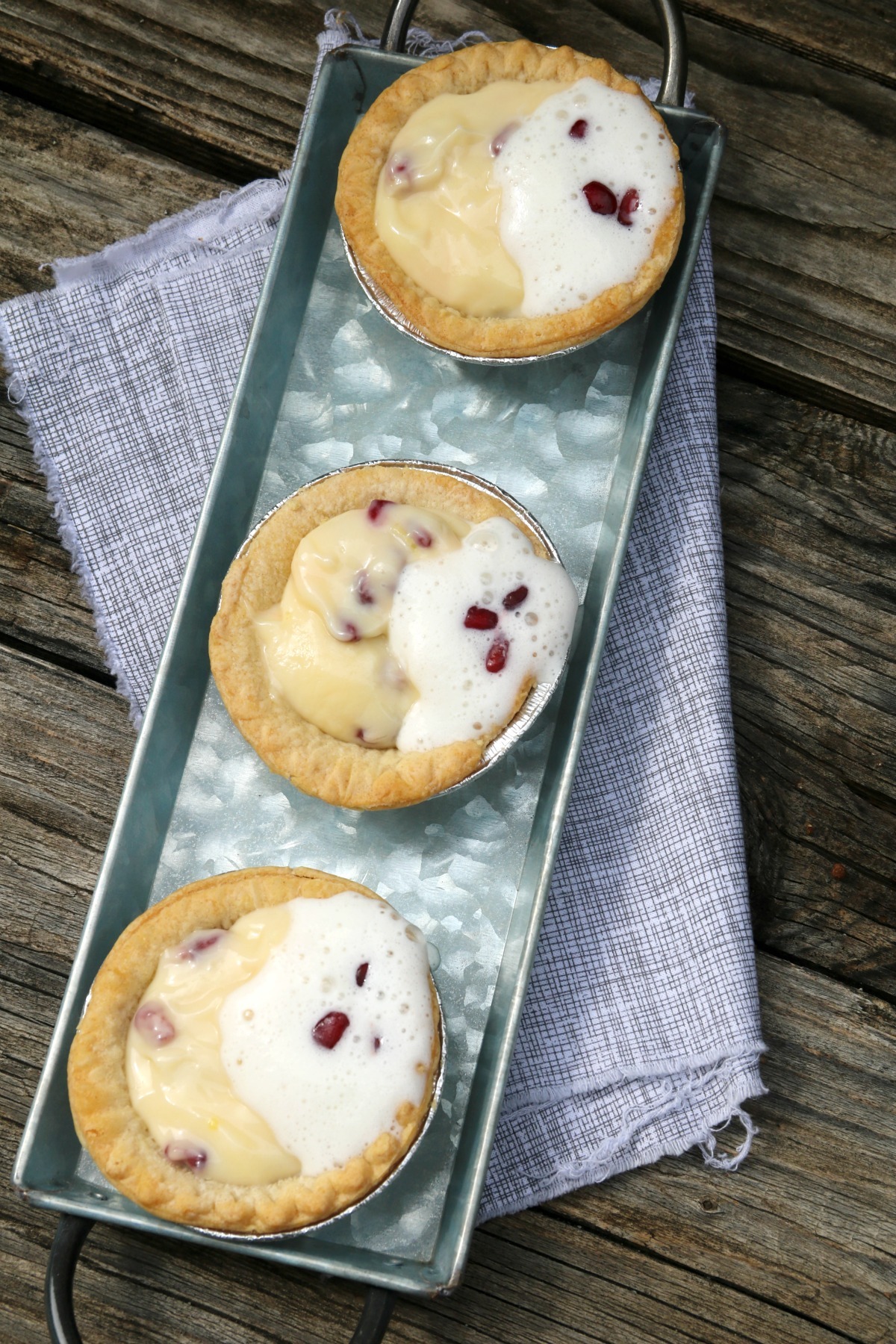 Pomegranate Lemon Cream Tart –
Ingredients:
1 pie shell or 4 mini pie shells

1 cup sugar

3 egg yolks, slightly beaten

Optional: whipped cream
2 ounces (1 container) Pomegranate Seeds
Directions:
Combine sugar, cornstarch, lemon juice, lemon zest, egg yolks, 1/2 the pomegranate seeds, and milk in a saucepan.

Stir to combine.

Cook lemon mixture over low to medium heat, stirring constantly, until it thickens (about 10-15 minutes).

As soon as the filling starts to boil, remove from heat and add the butter.

Stir until the butter is fully incorporated.

Let cool for about 10 minutes and then add the sour cream and other half of the pomegranate seeds.

Again, stir until fully incorporated.

Pour the filling into the baked pie shell(s).

Refrigerate until firm (at least 4 hours).

Garnish with whipped cream, if desired.

Serve and enjoy!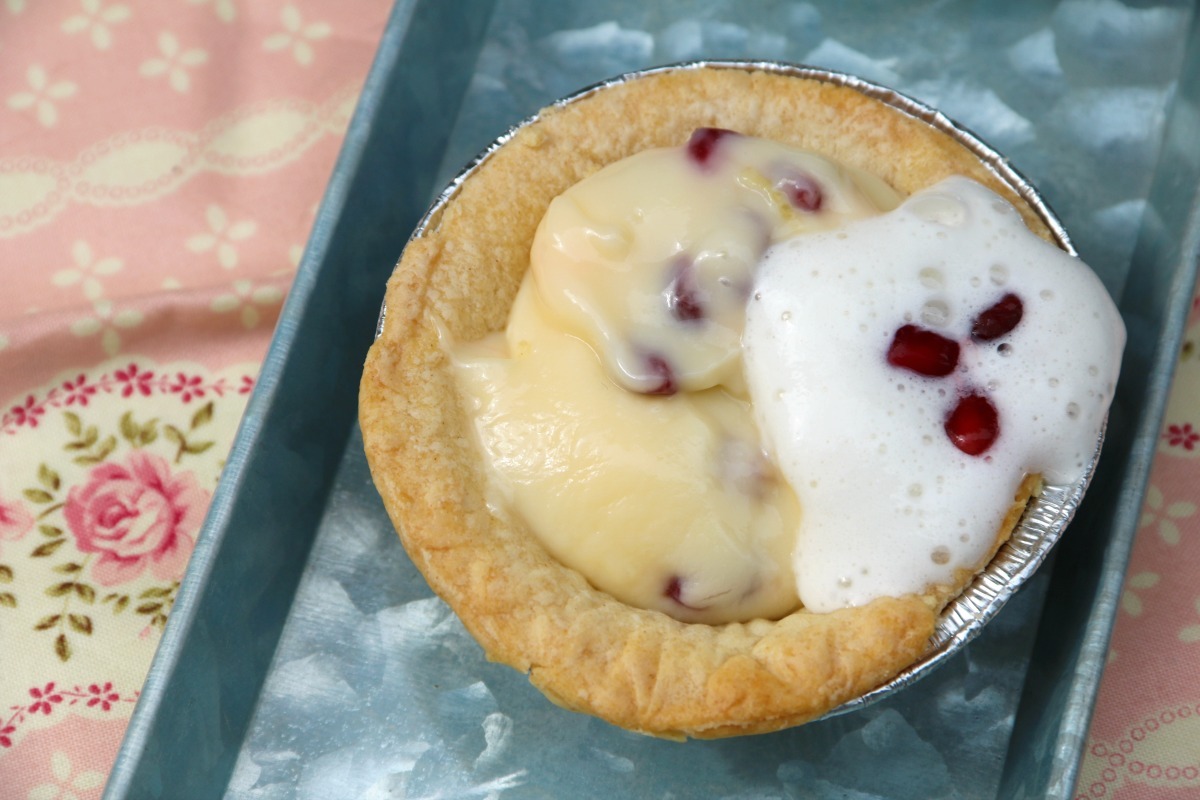 This no-bake dessert is perfect for any season. And if you don't like pomegranate seeds, simply remove them! You could add a jelly/jam of your favorite flavor when you add the sour cream, just know that it'll change the color of your filling.