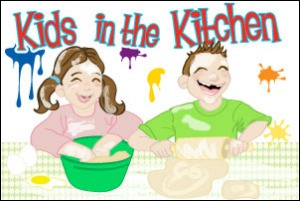 Have you ever made butter at home?
The boys and I made homemade butter in my stand mixer last week and it's really a lot easier than it sounds!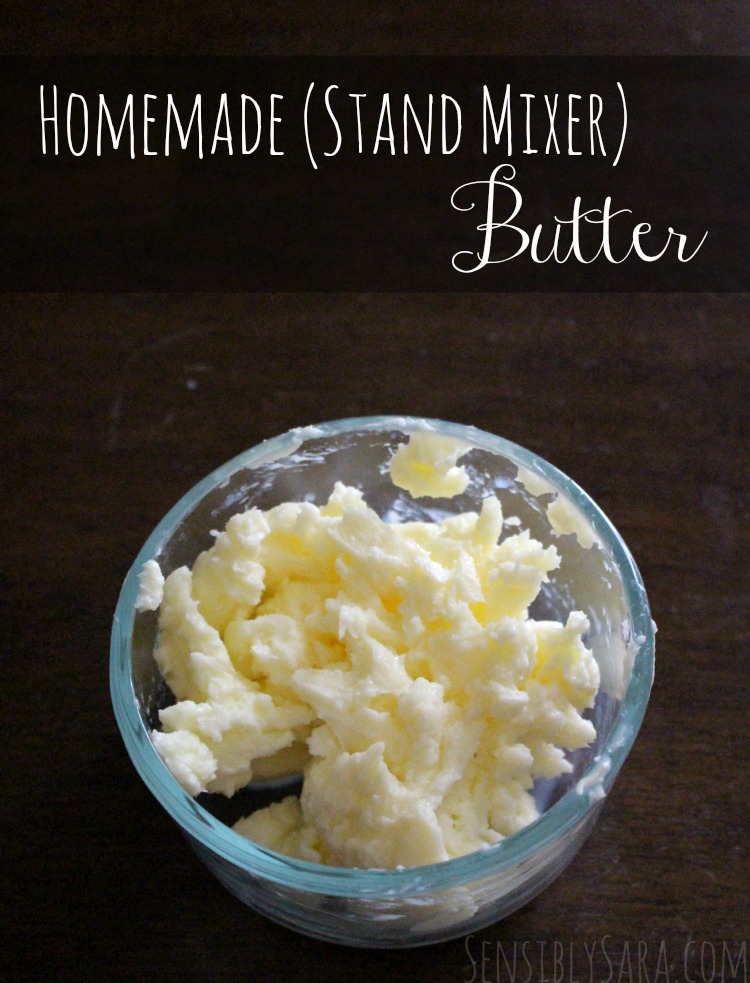 Colin measured out the heavy whipping cream and shook the salt into the measuring cup.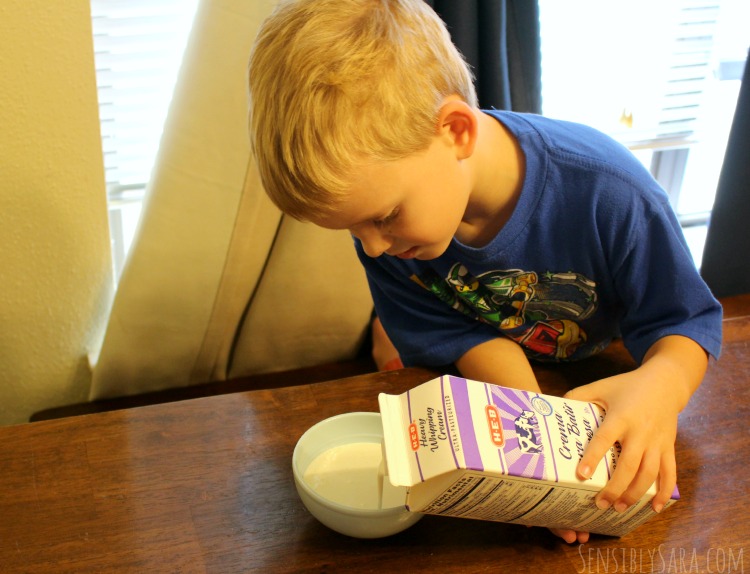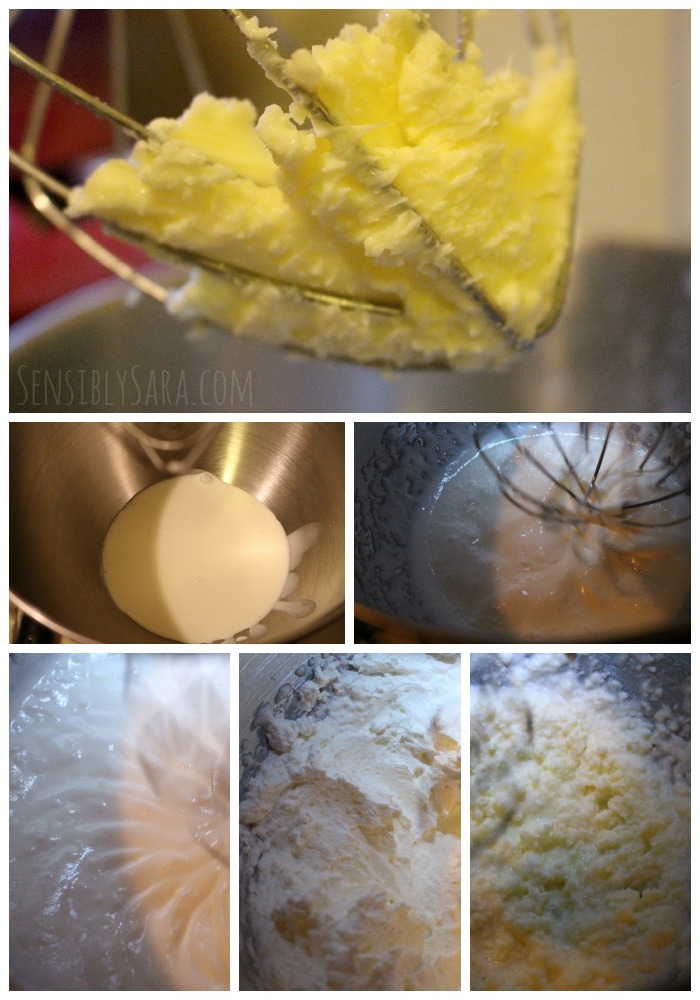 Kids in the Kitchen: Homemade Butter (Using a Stand Mixer)
Ingredients
3/4

cup

Heavy Whipping Cream

3

or 4 shakes

large pinch Iodized Salt
Instructions
Pour heavy whipping cream and salt into your stand mixer bowl.

Turn on high and let it go.

The cream will go through several phases. It's ready when the butter sticks to the blade (about 25 minutes).
Recipe Notes
You can make more or less butter, depending on your needs. Just increase the amount of whipping cream (and salt).
If you don't have a stand mixer, you can use a glass jar with a lid. Just be prepared to shake for a LONG time!
Would you make your own butter?

Did you have fun in the "kitchen" this week? Did you try a new food or a new kid friendly restaurant? Did your little ones use their snacks to count to 10? We invite you to share your experiences, photos, stories or recipes that include your #kidsinthekitchen!
Come join me and my co-hosts, Melinda at Look What Mom Found, Paula at Frosted Fingers and Sarah of Play2LearnWithSarah, each week by linking up a post, new or old, that features the theme Kids in the Kitchen. It doesn't matter what you are doing as long as you are doing it together, enjoying it and learning something along the way.
having a tea party
counting skills with m&ms
pouring from measuring cups
discovering a local restaurant that your kids love
Don't have a blog? That's ok! Just share an Instagram photo or Facebook update.