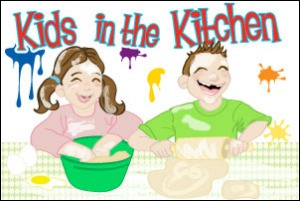 I put egg salad on our dinner menu last week. My kids weren't thrilled with the idea, but they came around. Colin helped me pick out the rolls – he found pretzel rolls – and they were the perfect compliment to the egg salad.
James helped me peel the eggs. But after he destroyed a few hard-boiled eggs, I put him on roll duty. James put all the pretzel rolls on a baking sheet and pre-heated the oven.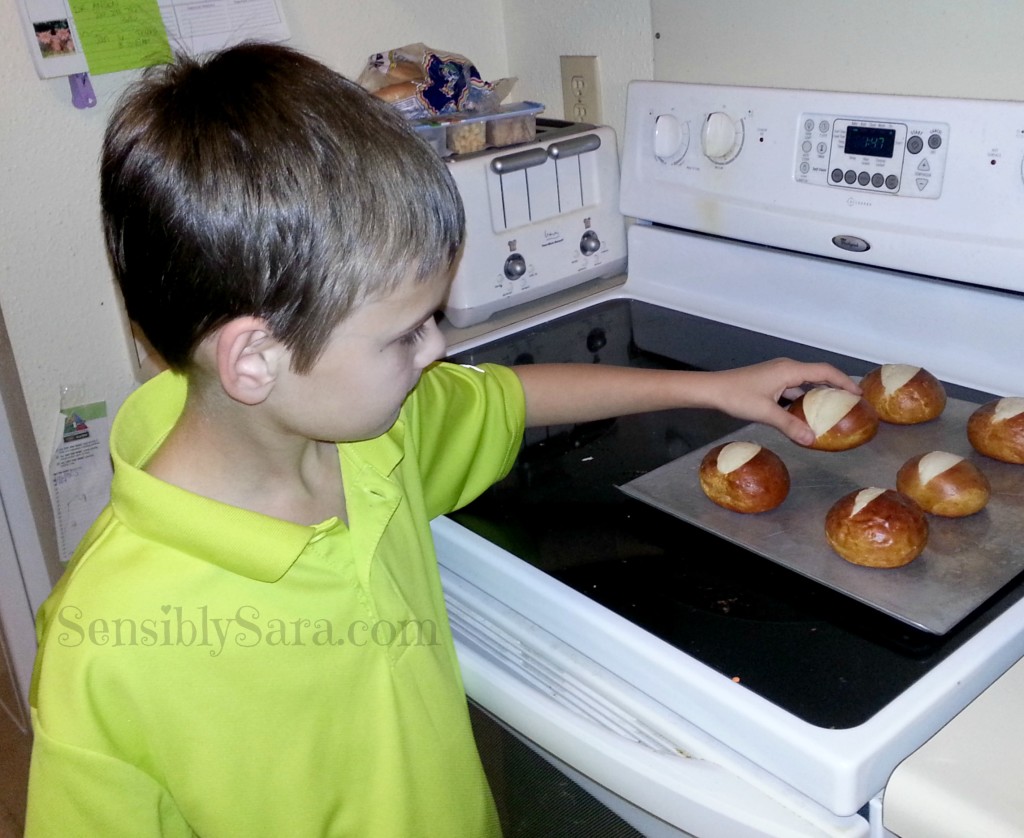 Have you ever had egg salad on pretzel rolls?
Did you have fun in the "kitchen" this week? Did you try a new food or a new kid friendly restaurant? Did your little ones use their snacks to count to 10? We invite you to share your experiences, photos, stories or recipes that include your #kidsinthekitchen!
Come join me and my co-hosts, Melinda at Look What Mom Found, Paula at Frosted Fingers and Sarah of Play2LearnWithSarah, each week by linking up a post, new or old, that features the theme Kids in the Kitchen. It doesn't matter what you are doing as long as you are doing it together, enjoying it and learning something along the way.
having a tea party
counting skills with m&ms
pouring from measuring cups
discovering a local restaurant that your kids love
Don't have a blog? That's ok! Just share an Instagram photo or Facebook update.