The Big Game is this weekend which means it's time to get your food prepared. This year, we are having tailgating food for dinner and I've been trying to think of something out of the ordinary to serve.
Last week, we had spaghetti & meatballs for dinner and I had a thought – Spaghetti & Meatball Kabobs! I had no idea if it would work, but it sounded fun!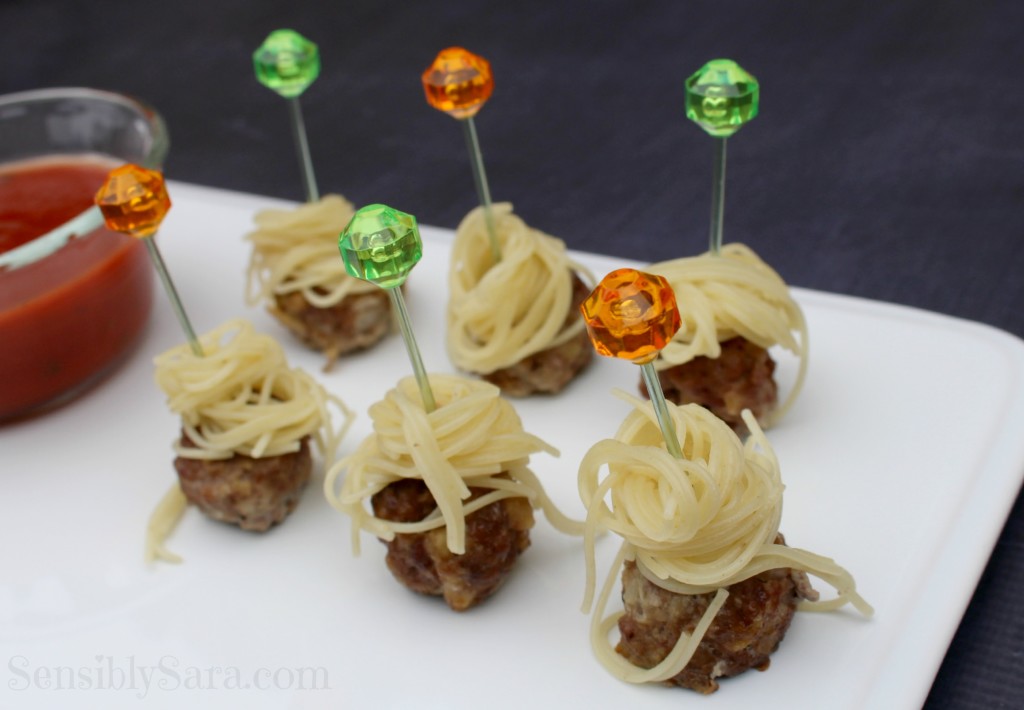 They turned out so much better than I could have expected! So we scrapped the meal plan on the day I tested these and had Spaghetti & Meatball Kabobs instead. They kids thought it these little appetizers were so much fun.
Here's the baked meatball recipe I use.

Meatball Recipe:
1 lb. hamburger meat
chopped onion
10 crackers (saltine, Ritz, your choice) – crumbled
2 eggs
salt and pepper to taste
dash of cayenne pepper
Using your hands, combine everything until well-mixed. Shape into small balls.
Bake at 350* for 15 minutes, turn and bake 15 minutes more (30 minutes total).
To make the Kabobs:
Twirl a few strands of cooked spaghetti on a fork. Push the spaghetti off the fork and onto a plate. Using a pick, stick a meatball. Slide the spaghetti twirl onto the pick. Serve with a side of sauce!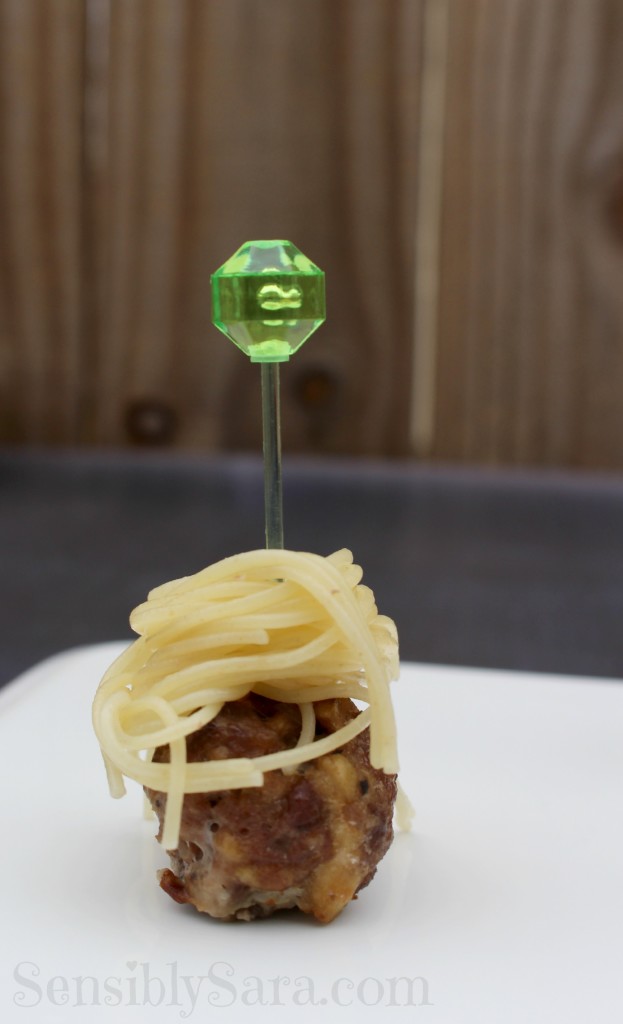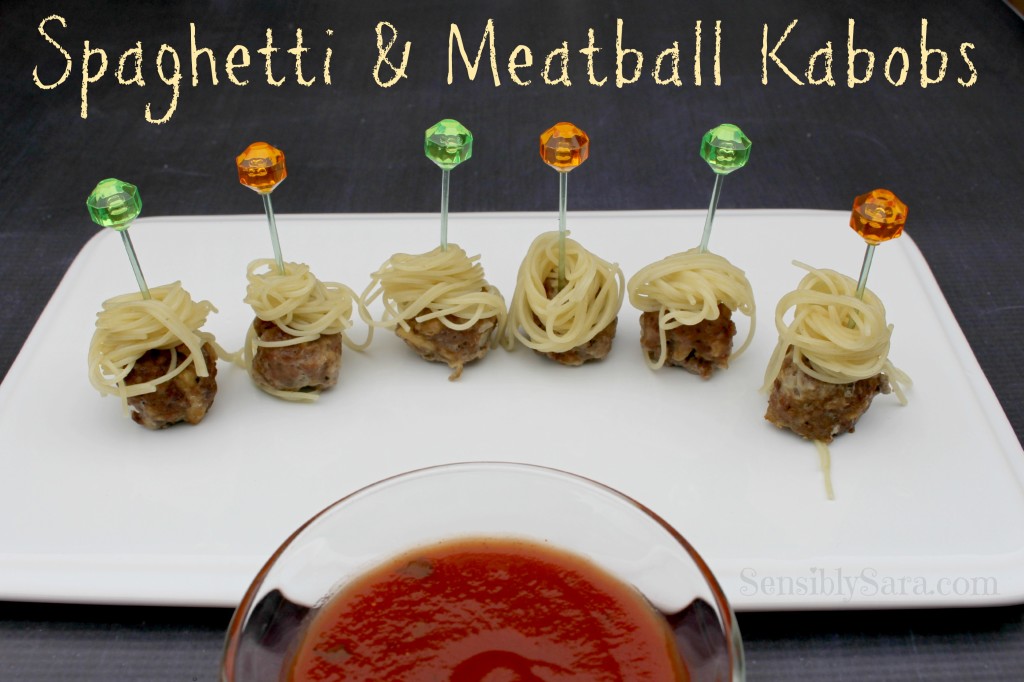 I will definitely be serving Spaghetti & Meatball Kabobs at our Big Game party!
**Special thanks to Jen at TheSuburbanMom.com for the picks!
Do you think you'd serve Spaghetti & Meatball Kabobs?