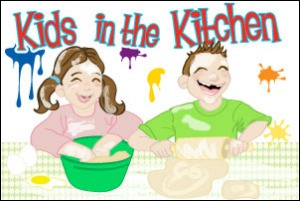 My friend Sara (from Frankly Entertaining) is always creating delicious-looking recipes. Because rotate the same 3-4 recipes for Sunday School breakfast, I often feel like I should bring something different but I never know what, so I decided I'd use her Apple Cinnamon Pull-Aparts this time. (We added one pear and used pads of butter rather than melted.)
I asked the boys if they'd give me a hand. Colin pulled the bundt pans out, spoons and butter knives. James got out the butter, Rhode's rolls, cinnamon and brown sugar. They counted the rolls into each pan and measured & poured the ingredients into the pans. I diced up gala apples and pears.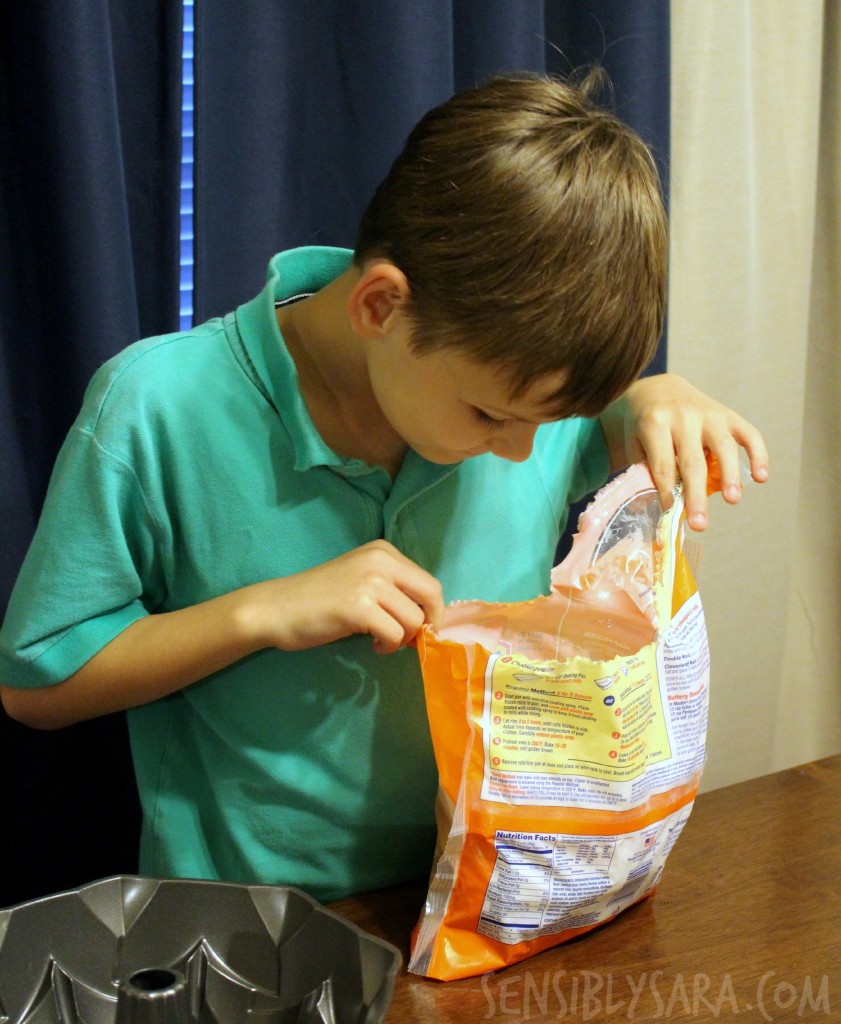 Colin had a pile of cinnamon & brown sugar under his bundt pan because he didn't realize that hole in the middle was a hole but it was easily swept back into the dish.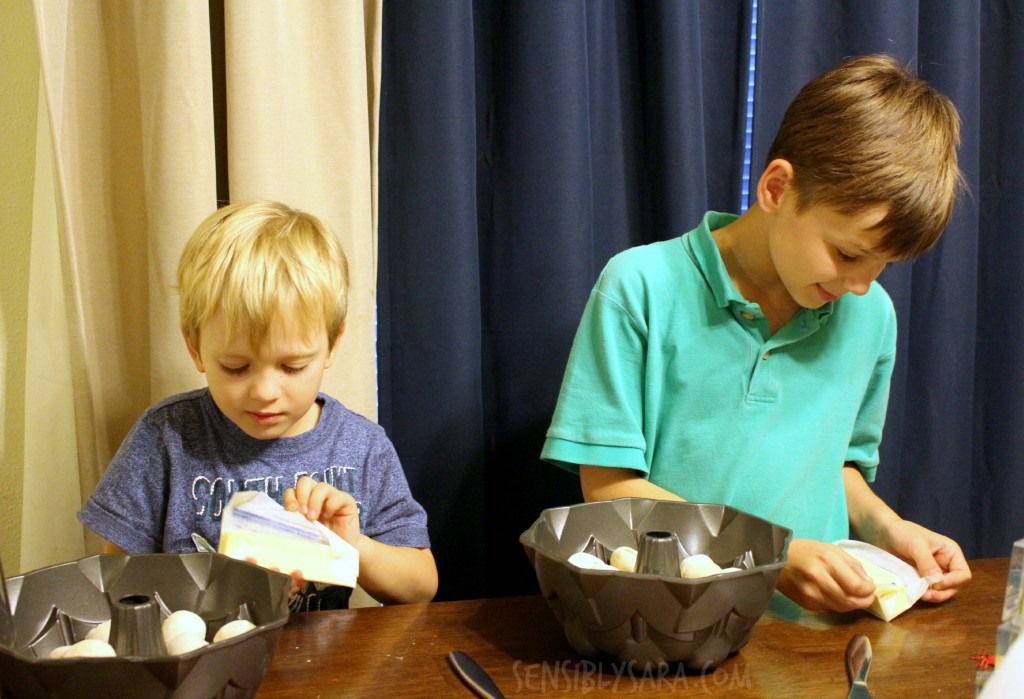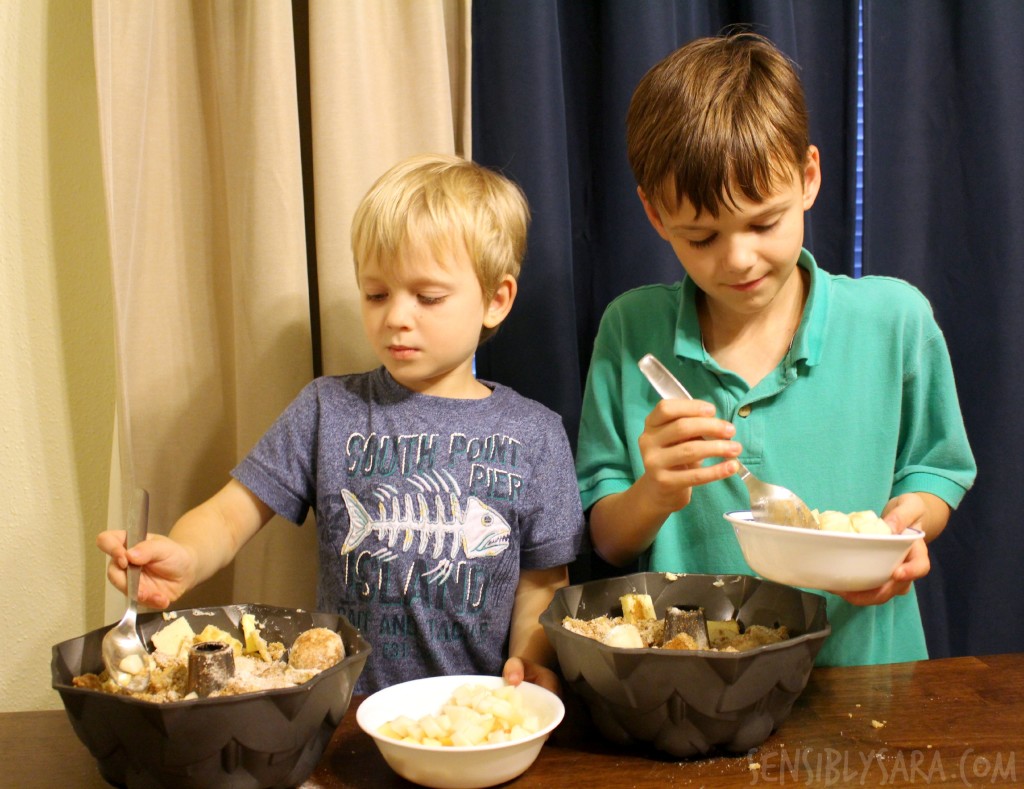 I LOVE that this dish is prepped it the night before!
I didn't get an 'after' picture of the pull-apart bread, but it was DELICIOUS!
What have your kids helped make this week? Link up below!
Did you have fun in the "kitchen" this week? Did you try a new food or a new kid friendly restaurant? Did your little ones use their snacks to count to 10? We invite you to share your experiences, photos, stories or recipes that include your #kidsinthekitchen!
Come join me and my co-hosts, Melinda at Look What Mom Found, Paula at Frosted Fingers and Sarah of Play2LearnWithSarah, each week by linking up a post, new or old, that features the theme Kids in the Kitchen. It doesn't matter what you are doing as long as you are doing it together, enjoying it and learning something along the way.
having a tea party
counting skills with m&ms
pouring from measuring cups
discovering a local restaurant that your kids love
Don't have a blog? That's ok! Just share an Instagram photo or Facebook update.