**Full Disclosure: Market on Houston San Antonio provided all the food I wanted to sample at a soft opening. No compensation was exchanged. All opinions are my own.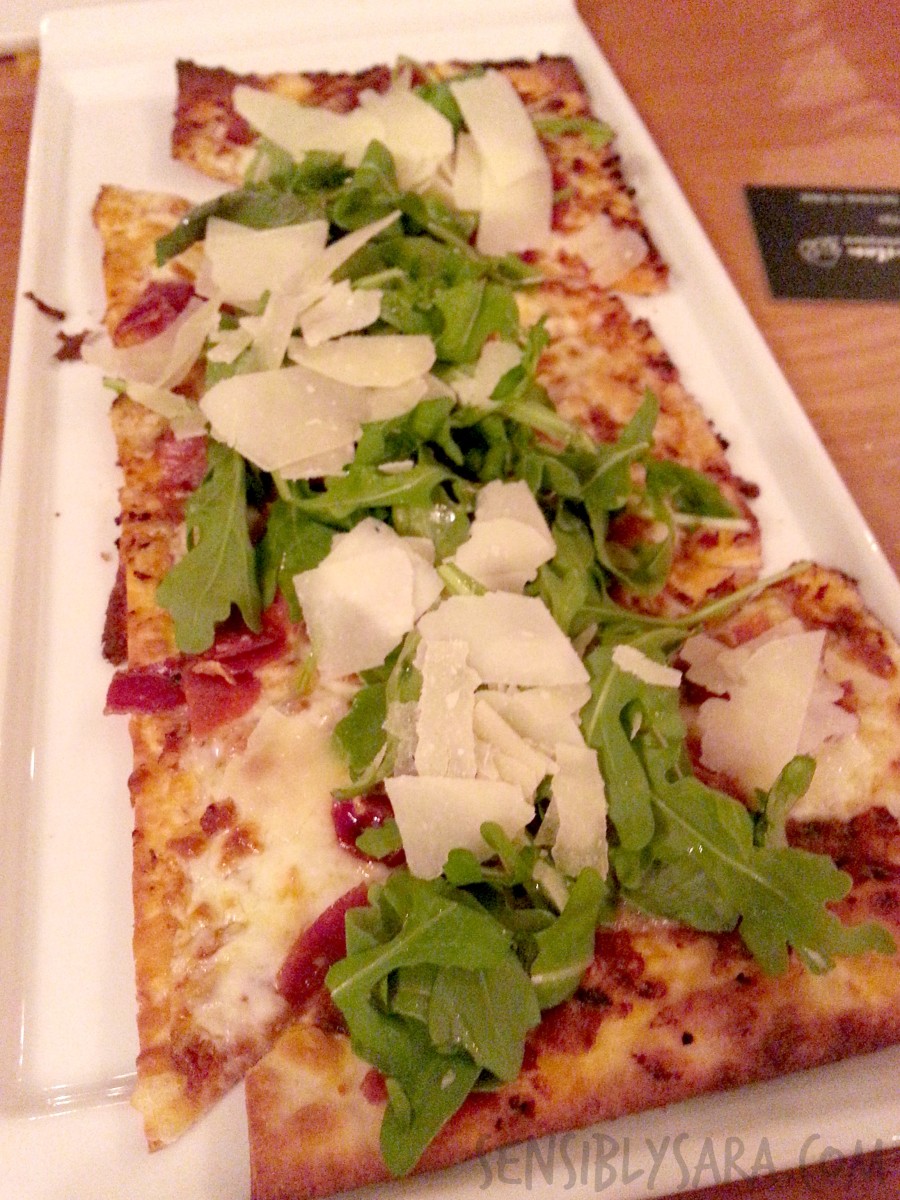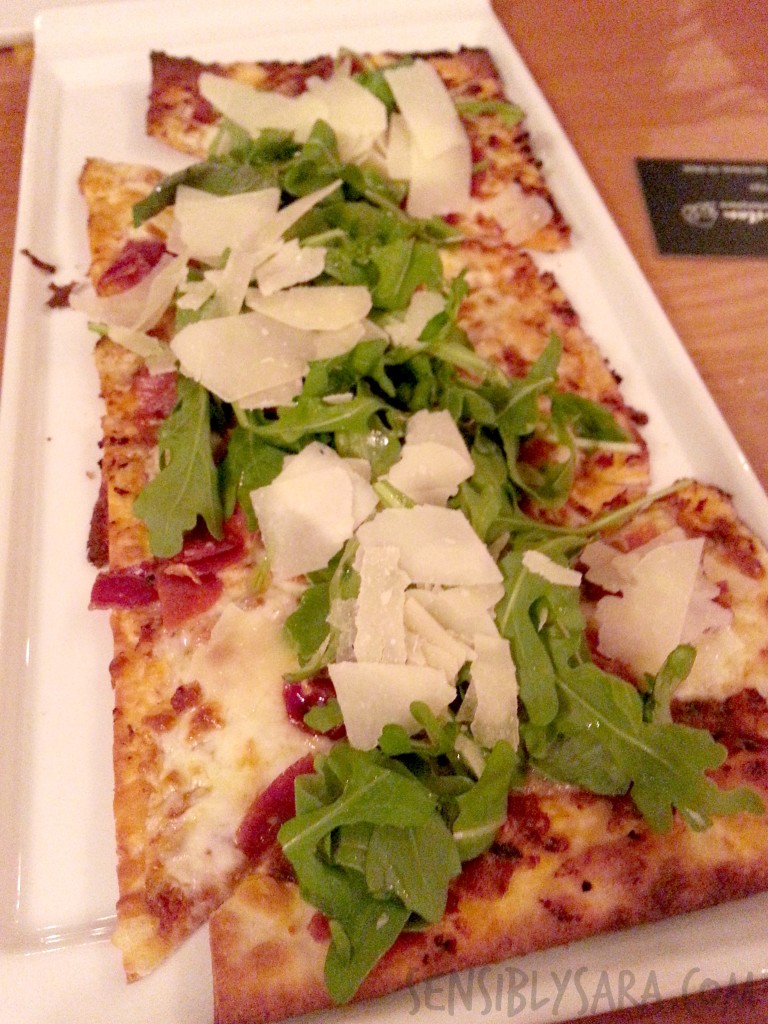 I love downtown San Antonio! All the history, old buildings and pretty views make it such a great place to visit. But when you are visiting, you'll need at least one great place to have a meal, am I right?!
Market on Houston is located in the newly renovated Sheraton Gunter across from the Magik Theater.
Once you are seated, you'll be given a tablet menu. It's a really cool concept. The device is loaded with all the menu items. All of the names are clickable and most of the links will show a picture of that food. It's a great way to see if that item is something you want to order. Additionally, they have a fantastic wait staff.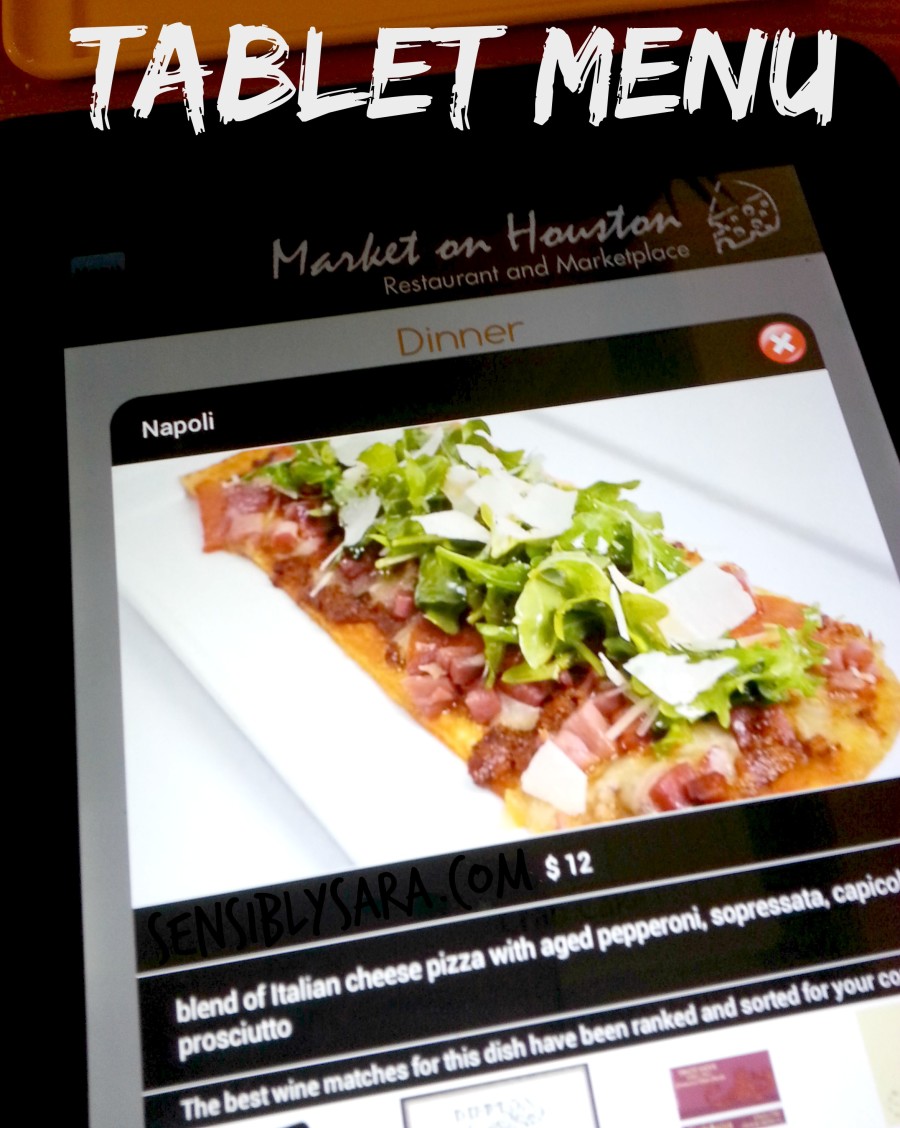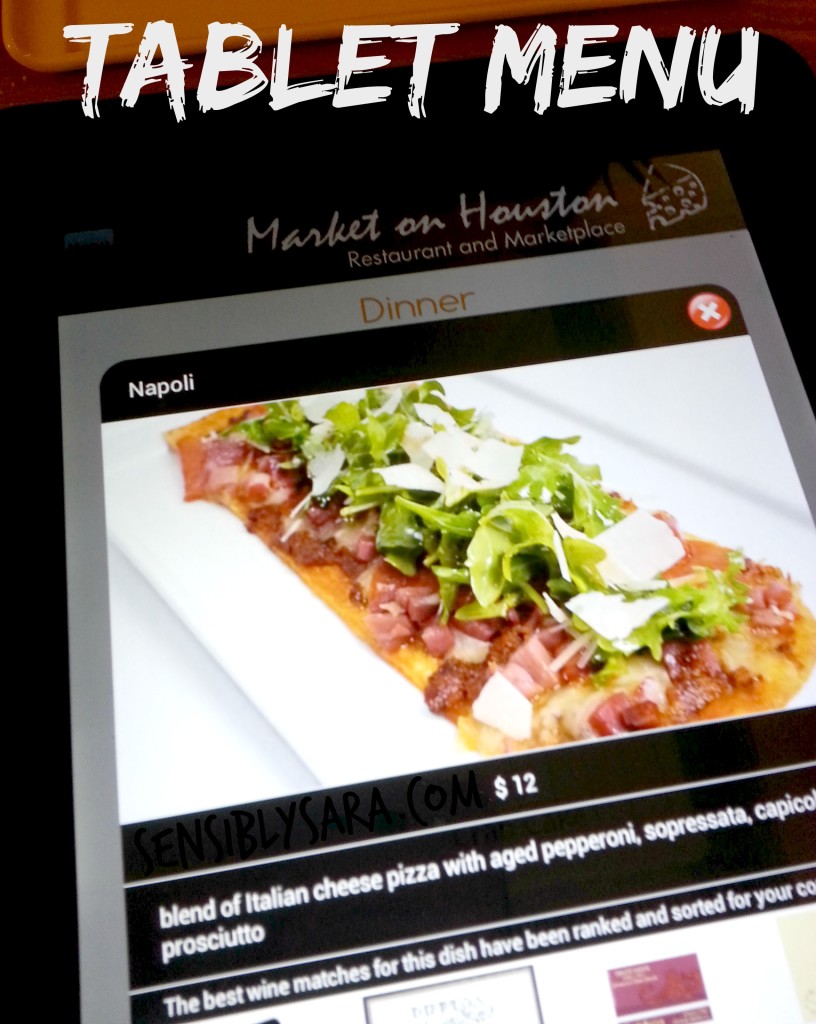 Market on Houston Executive Chef, Rudy Martinez, has a fantastic menu. Most of the ingredients are Texas-farmed and all can be made with any food allergies in mind. The menu is designed to be tapas style – order several items and share with your party!
I ordered six items – slider burgers, bruschetta, Napoli pizza, street tacos, M&M bread pudding and German chocolate cake balls. If I'd had room for the short ribs, I would have ordered those as well! Everything was delicious – but the Asada street tacos and the Napoli pizza (pictured above) were my favorite dinner items. The M&M bread pudding was my favorite dessert.
The price points for each item was competitive to other restaurants. (The flatbread pizza was $12 and the short ribs were about $19.)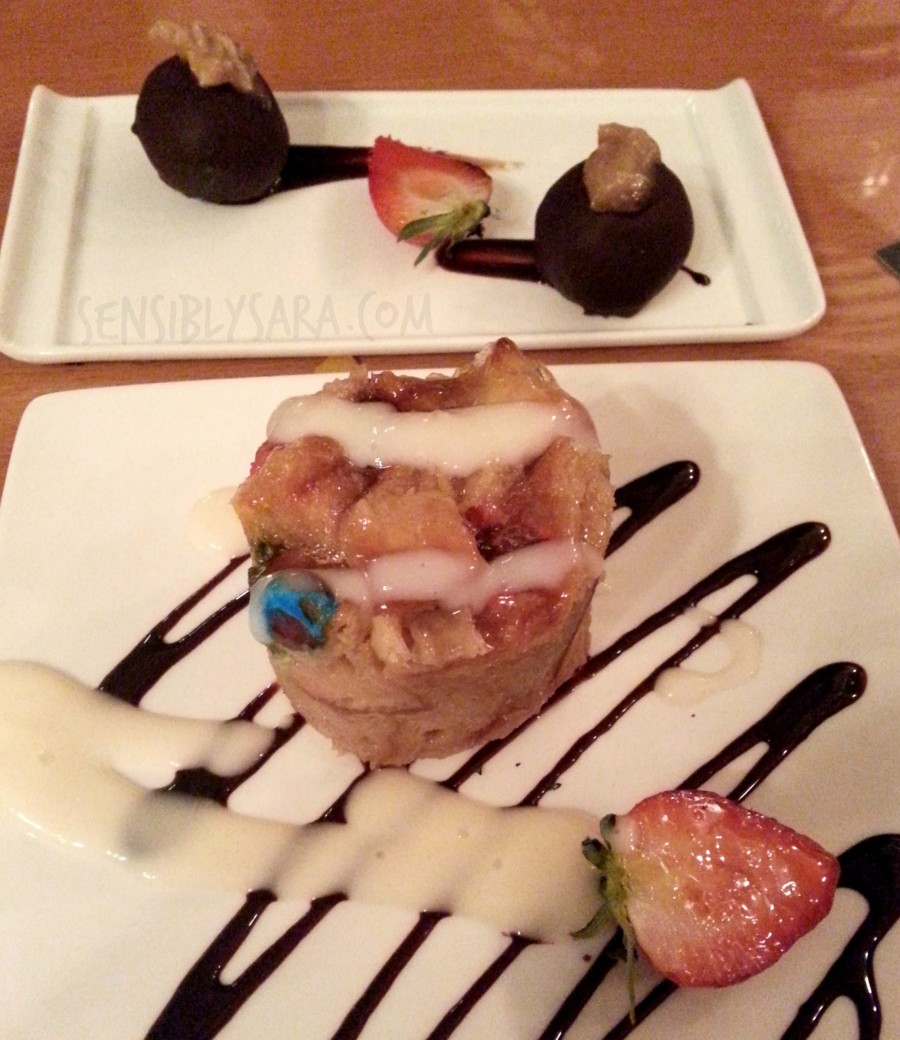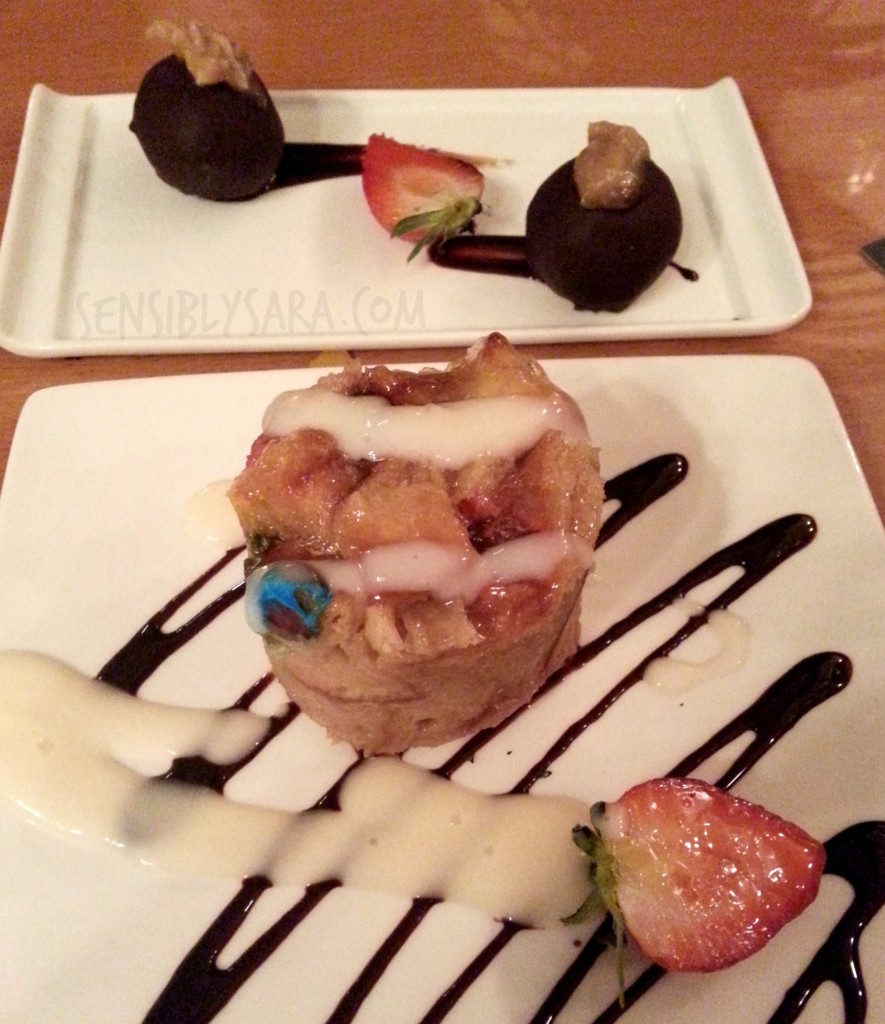 I don't think you'll be disappointed with anything you order!
Market on Houston will be open for breakfast, lunch and dinner starting April 1*.