**Full Disclosure: I received a package of Stubb's BBQ sauce in exchange for this post. All opinions are my own.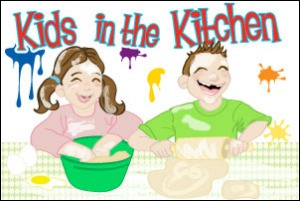 Summer is in full swing here and my kids are done with our usual snacks. In order to change things up, I added garbanzo beans to my grocery list. James & Colin were a little confused by it because they were convinced that garbanzo beans aren't a snack food.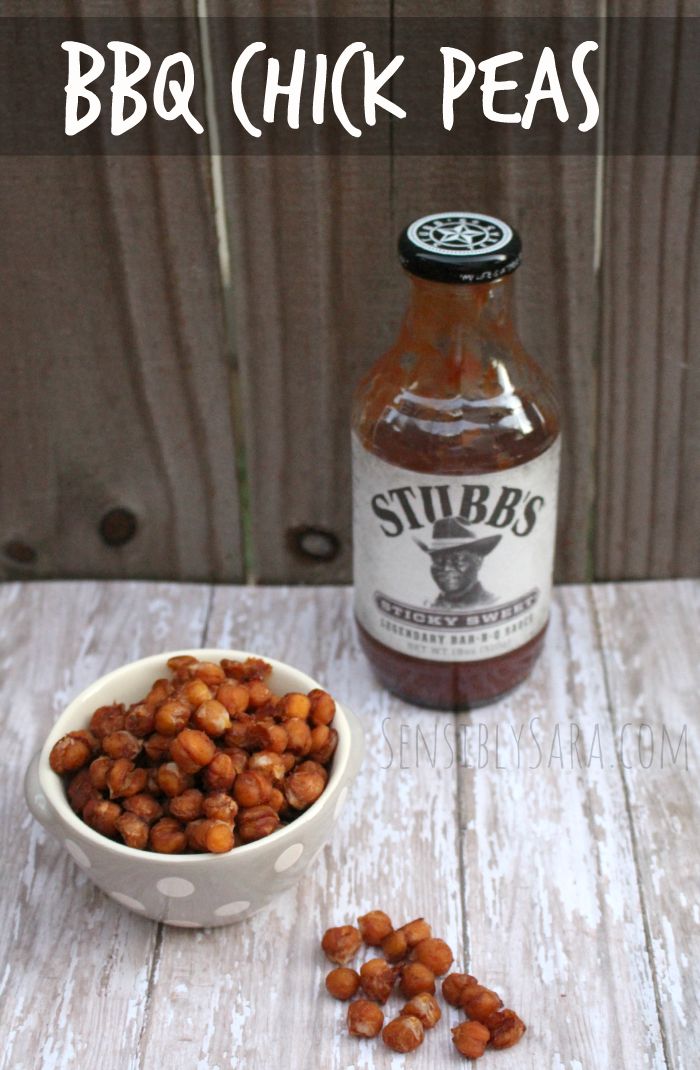 James wasn't interested in helping me make the snack, but Colin was a willing helper. I opened the cans and dealt with the oven but Colin did everything else on his own. He dumped the beans in a bowl, measured the Stubb's BBQ sauce, gently mixed everything together and poured the beans on the baking sheet.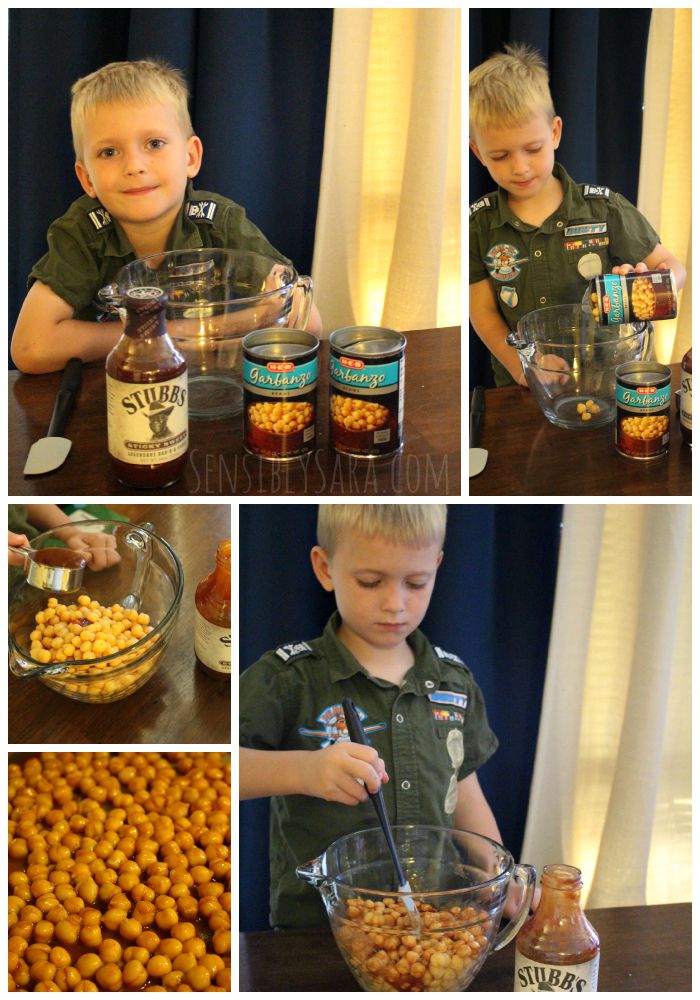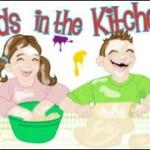 Stubb's BBQ Chick Peas
Ingredients
2

cans Garbanzo Beans

1/2

cup

Stubb's BBQ Sauce

any flavor (we used Sticky Sweet)
Instructions
Preheat oven to 375°

Drain garbanzo beans.

Gently coat the beans with 1/2 cup BBQ sauce.

Lay them out in a single layer on a baking sheet.

Bake for 45-60 minutes, or until dry.

Enjoy!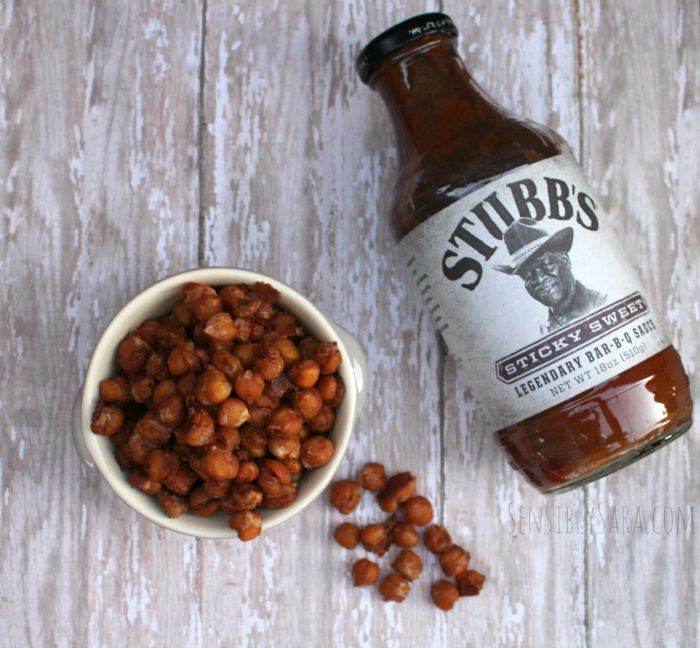 While my boys weren't completely sure about trying them, they did and the BBQ Chick Peas were a big hit! Even my husband, not a fan of garbanzo beans, thought they were fantastic!
Do you like chick peas? Would you eat these?
Did you have fun in the "kitchen" this week? Did you try a new food or a new kid friendly restaurant? Did your little ones use their snacks to count to 10? We invite you to share your experiences, photos, stories or recipes that include your #kidsinthekitchen!
Come join me each week by linking up a post, new or old, that features the theme Kids in the Kitchen. It doesn't matter what you are doing as long as you are doing it together, enjoying it and learning something along the way.
having a tea party
counting skills with m&ms
pouring from measuring cups
discovering a local restaurant that your kids love
Don't have a blog? That's ok! Just share an Instagram photo or Facebook update.