**Full Disclosure: I attended a blog event to sample the new #UltimateStuffedCrust and #CiCisMangoTango. All opinions are my own.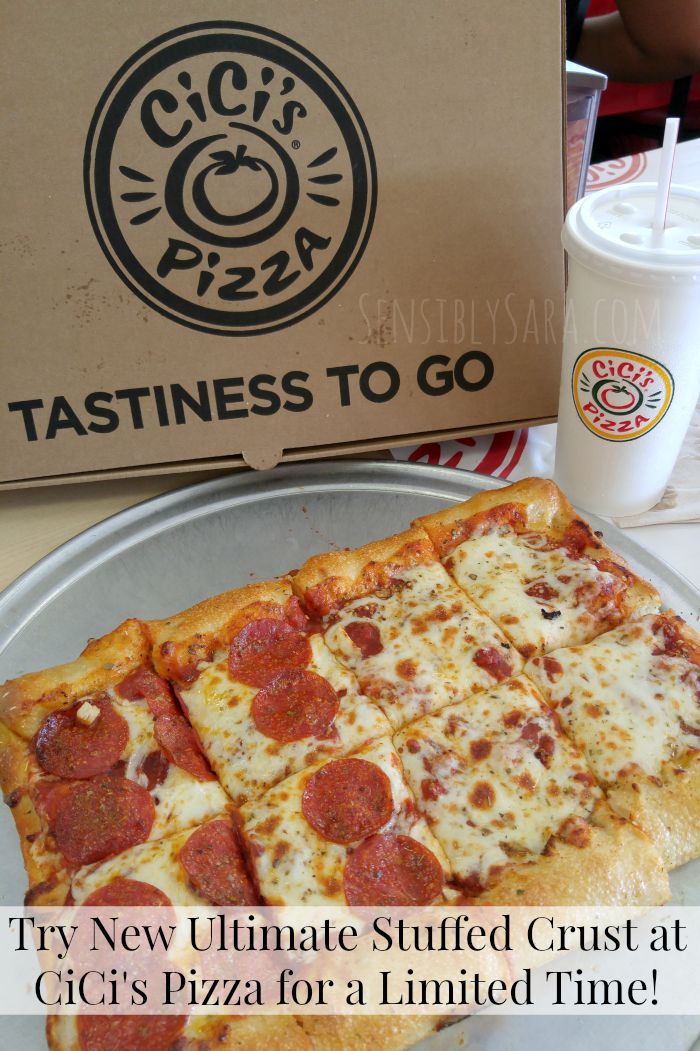 I really enjoy pizza – especially pizza with extra cheese. So when I can get a pizza covered in ooey-gooey cheese and then have even more cheese stuffed in the crust, you can bet I am all in!! Lucky for me (and you!), CiCi's Pizza is serving the ultimate stuffed crust pizza until October 25.
CiCi's Pizza makes their dough fresh & in-house every day. The ultimate stuffed crust pizza is made with that dough, 100% mozzarella shredded cheese & sticks, sauce and topped with pepperoni and garlic butter.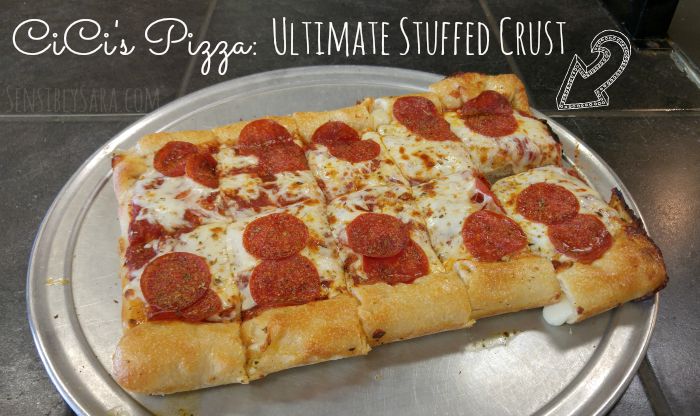 I attended a blog event to cover the new pizza. I topped my own pizza, the nice people at CiCi's Pizza baked it and then Colin & I enjoyed it for lunch! The ultimate stuffed crust has a thicker crust than other CiCi's pizzas.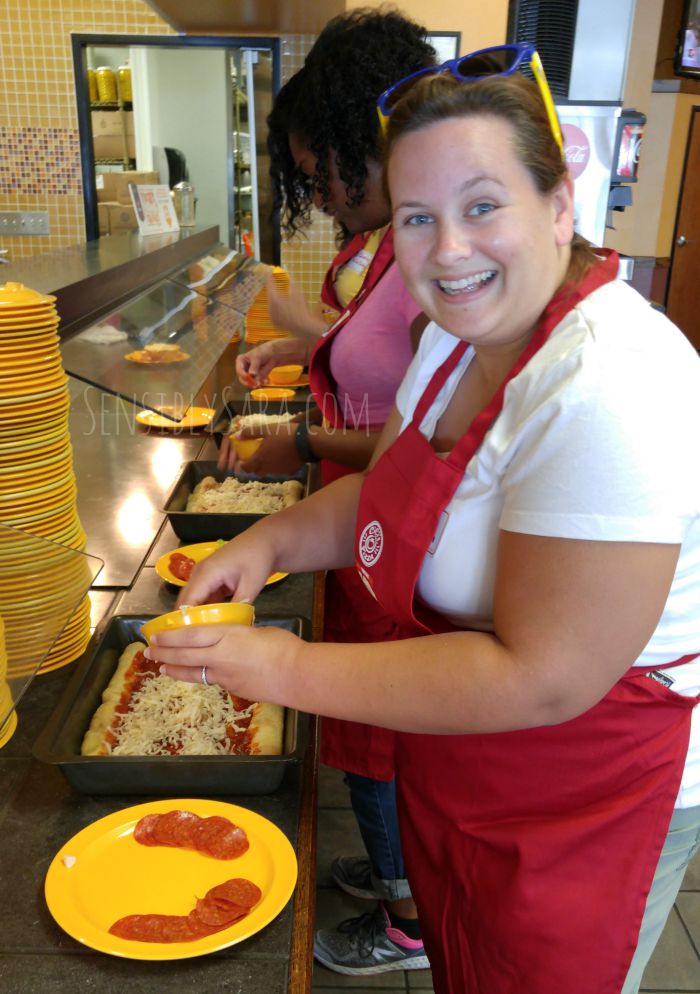 While the pizza baked, I sampled the Fiery Mango Tango Pizza. It's a blend of pineapple and mango with a cinnamon sugar crust, cream cheese icing and a jalapeno kick. I don't really care for mangoes or jalapenos, but I gave it a try. It wasn't awful, but I probably wouldn't order it for myself. You can get the Fiery Mango Tango until August 16 for just over $5.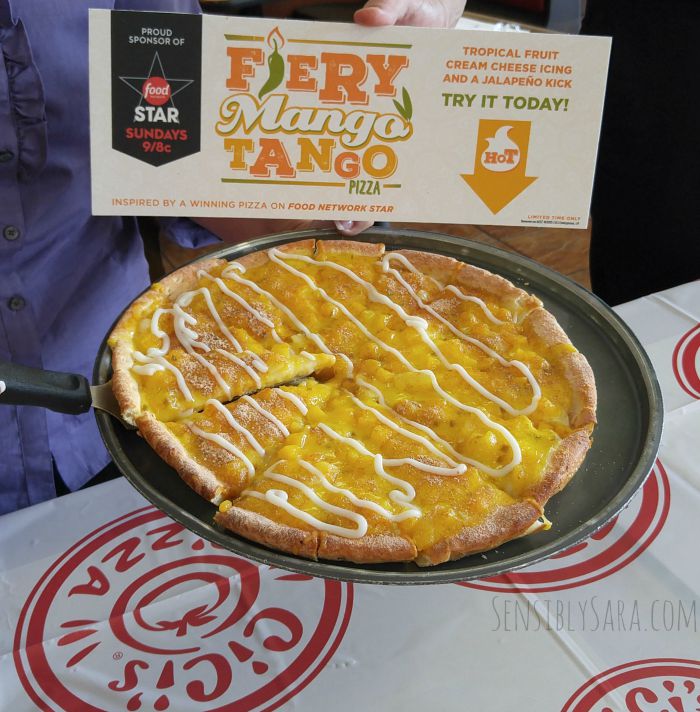 CiCi's Pizza is hosting a scholarship contest – The Stuff Dreams Are Made Of – that runs from July 20 – August 17. Guests have the opportunity to win a scholarship to pursue their dreams. Seven scholarships will be awarded: 1 winner – $10,000, 1 winner – $5,000 and 5 winners – $1,000.
To Enter:
Guests must snap a selfie of himself/herself inside a CiCi's restaurant location.
Visit the submission page on the CiCi's Facebook page.
Upload the original photo of him/her in the restaurant, add a description (50 words or less) of how the scholarship will help him/her achieve their dreams.
Share their submission and encourage friends/family to vote for them.
Winner Selection Process:
At the end of the submission period, seven (7) images with the most votes will be finalists.
A judging panel at CiCi's will rank the finalists based on the following criteria: originality, creativity and individuality to determine the winners.
What's your favorite kind of pizza?
Connect with CiCi's Pizza on Facebook and Twitter! Locate a CiCi's Pizza near you!