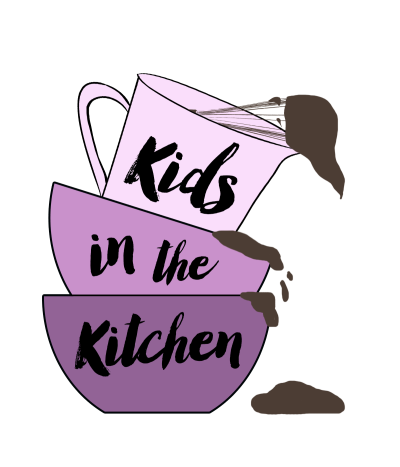 Not too long ago, I shared a messy science experiment on the SensiblySara Facebook page because it looked like a fun way to end summer. Because not all #KidsintheKitchen experiences need to involve food, I am using this experiment for today's post!
My parents had all the ingredients, so when we were there last weekend, the kids got play. We used the Wizard's Brew Recipe from BabbleDabbleDo but altered it a bit to fit our needs (we didn't use glitter).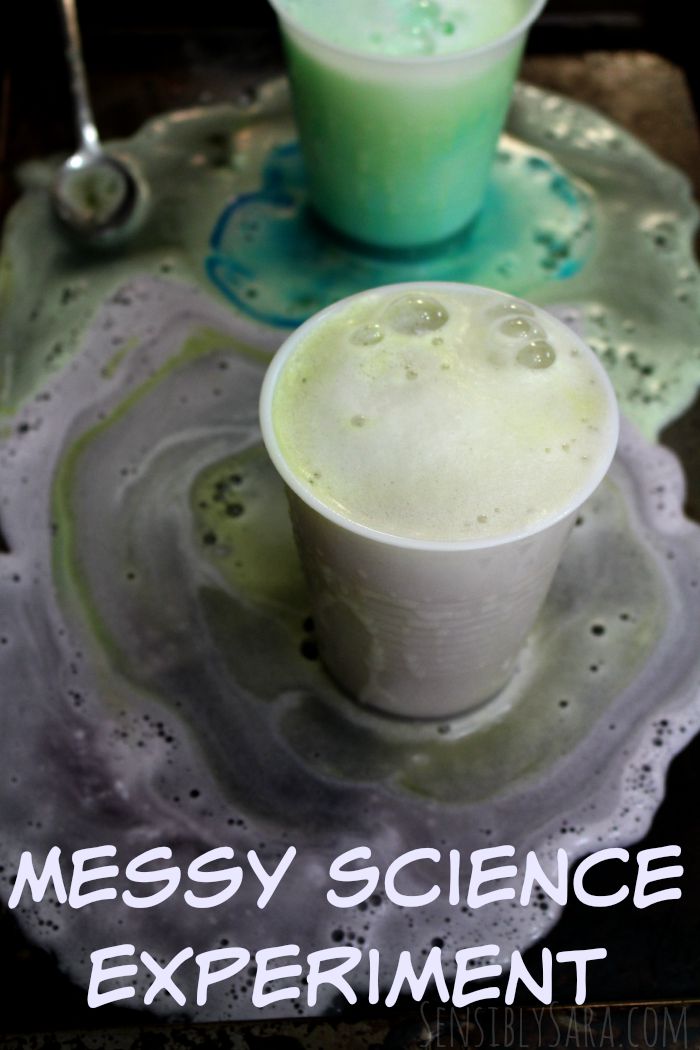 Grandma set all the necessary supplies on the table. James and Colin did not want to participate, but once they sat down, they had fun!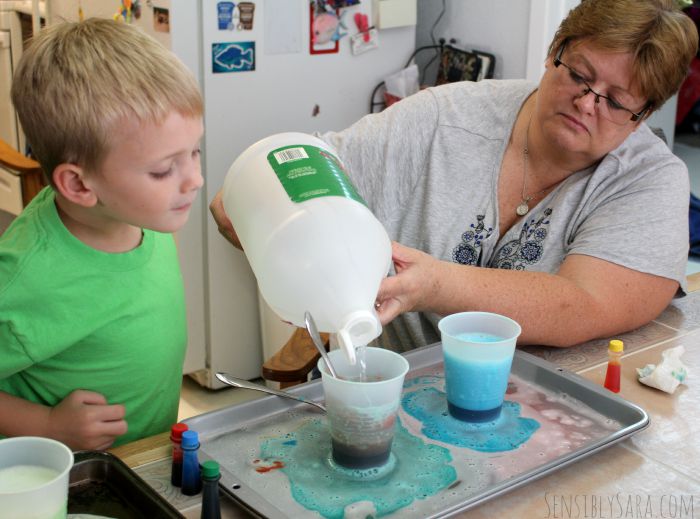 Colin was needed a little help with the vinegar because it was so full, but otherwise he experimented on his own.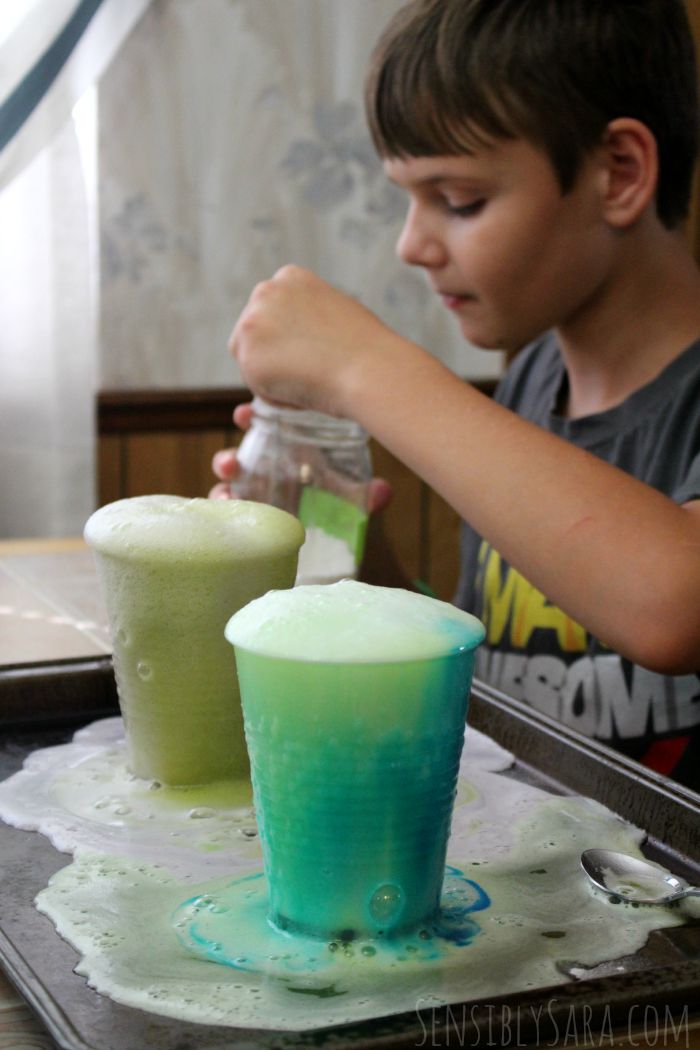 James didn't need any help but had he put the spoon all the way on the bottom of the cup, he would have made a bigger eruption.
I will say, my kids were only allowed to do this inside the house because Grandma said so. If we had done it at home, it we would have experimented outside.
Would you let your kids make this messy science experiment?
Did you have fun in the "kitchen" this week? Did you try a new food or a new kid friendly restaurant? Did your little ones use their snacks to count to 10? We invite you to share your experiences, photos, stories or recipes that include your #kidsinthekitchen!
Come join Paula from Frosted Fingers and myself each week by linking up a post, new or old, that features the theme Kids in the Kitchen. Don't have a blog? That's ok! Just share an Instagram photo or Facebook update in the comments. It doesn't matter what you are doing as long as you are doing it together, enjoying it and learning something along the way.
having a tea party
counting skills with m&ms
pouring from measuring cups
discovering a local restaurant that your kids love