**Full Disclosure: This shop has been compensated by Collective Bias, Inc. and its advertiser. All opinions are mine alone. #EraseStress #CollectiveBias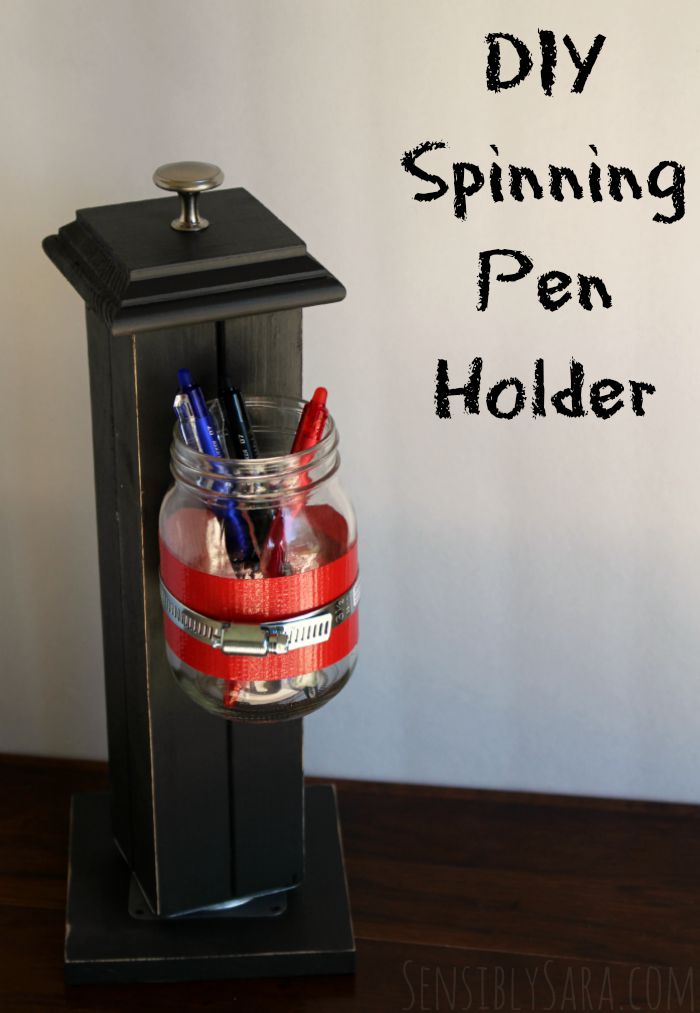 Today is the first day of school for my boys – 1st grade for Colin and 6th grade for James. James is starting middle school (how'd that happen?!) and I want to make sure he is successful by offering a space to sit down and take care of his homework. We don't have a ton of extra space to devote to a stand alone homework area, though, so I found a small corner to store supplies he might need: a DIY Spinning Pen Holder, FriXion Erasable Pens and enough room for his books & papers.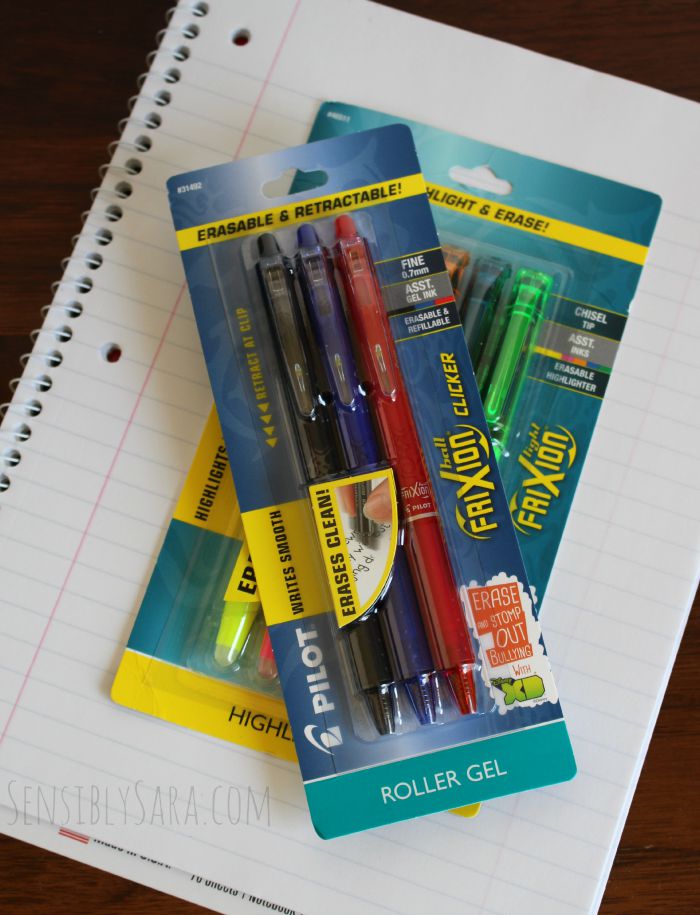 To get started, I headed to Target to pick up the necessary school supplies. I found the 3-pack of Red, Blue, and Black FriXion Erasable Pens in the back to school section.

James has been excited for 6th grade since school ended last June. But he hasn't had a different teacher for every class, nor has he had to keep track of homework assignments for each class. I'm hoping to keep any anxiety at bay with FriXion pens because they will allow James to erase and fix his mistakes.
To keep his pens organized, I made a DIY spinning pen holder. Okay, my husband helped! (You'll notice that there is only one jar on the post right now. My plan is to add 3 more, but I need more hands to get that done.) I love how it turned out and James is excited to start using it.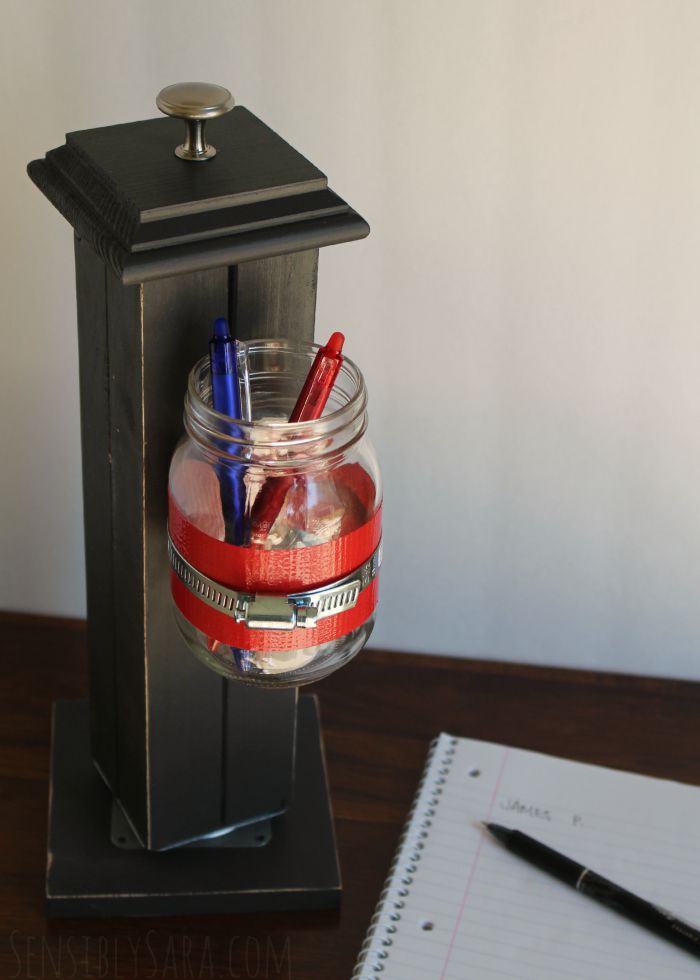 DIY Spinning Pen Holder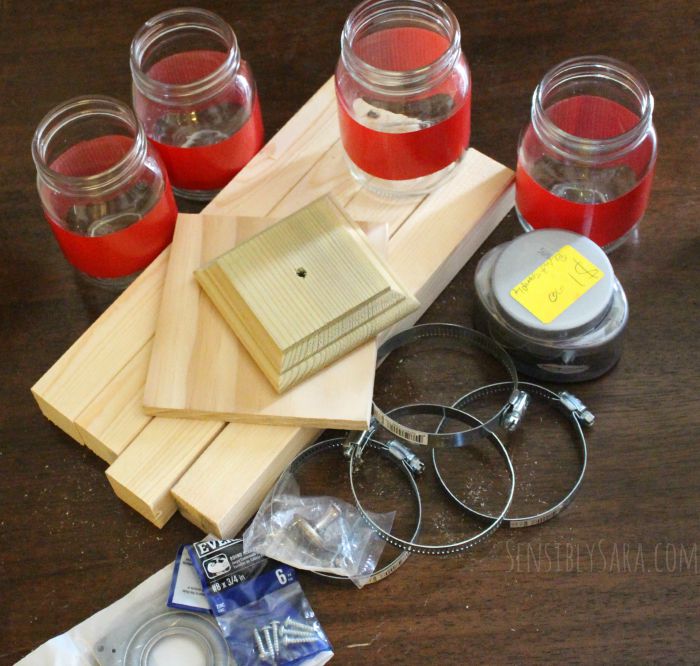 Supplies:
2x2x8 untreated wood, cut into 12 inch pieces
1×6 board, cut into a 5.5×5.5 square.
Fence post topper
4 – Hose clamps
1 – Door knob
1 – 3″ Lazy Susan Bearing
Wood glue
Sandpaper
Screws
Wood clamps
Paint & paint brush
4 – Mason jars
Duct Tape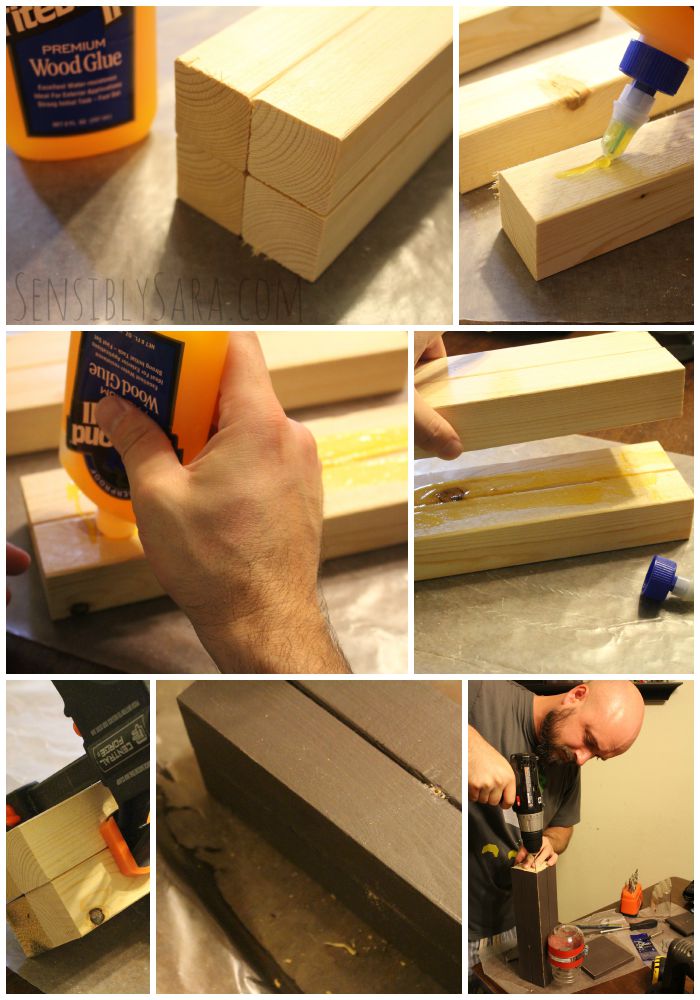 Instructions:
Cut the 2x2x8 into four 12 inch pieces.
Glue the four pieces and clamp them together for 24 hours.
Cut the 1×6 into a 5.5×5.5 square.
Sand the rough edges on all the pieces of wood.
Paint all the pieces of wood and let dry.
Pre-drill all the holes you'll need – 4 in the bottom of the post for the lazy susan bearing and 1 in each side of the post for the hose clamps)
Attach the lazy susan bearing to the square base piece.
Screw the hose clamps in place
Add duct tape to the mason jars. (This will keep the jar from slipping out of the clamp.)
Tighten the hose clamps around the jar.
Add the door knob to the fence topper.
Glue the fence post topper to the top of the post.
Mark the base for the other part of the lazy susan.
Attach the post to the base by drilling the screws in place.
ENJOY!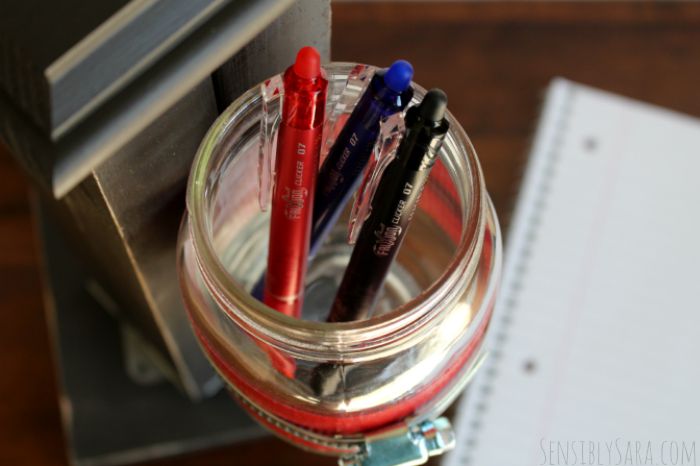 With your purchase of Pilot's FriXion Clicker erasable gel ink pens, you can help Pilot support & fund STOMP Out Bullying programs to 'erase' negative bullying behaviors and 'rewrite' positive, productive solutions. Pilot will be making a minimum of a $125,000 donation to STOMP Out Bullying, spanning 2015 and 2016. If annual sales goals are exceeded, additional funds will be donated (to be determined based on sales performance & purchase quantities).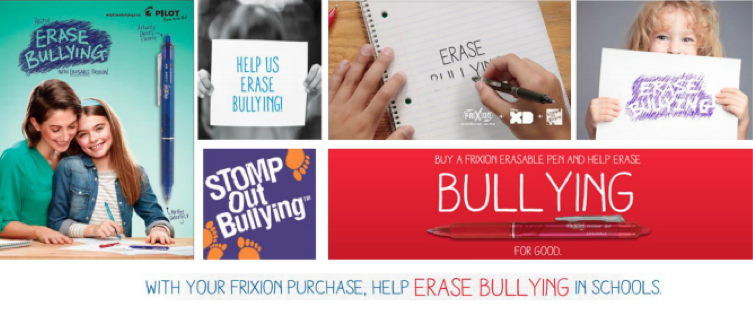 Get 20% off your purchase of FriXion Clicker pen 3pk assorted and FriXion Clicker pen 3pk Black from 8/23 – 8/29!
How do you 'erase stress' with the start of a new school year?