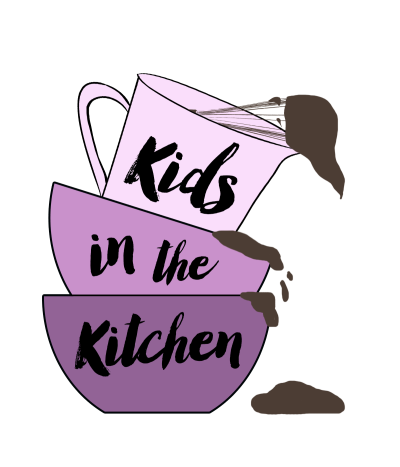 When I was exploring New Orleans, I saw so many candy shops. At the end of the last day, I finally stopped into one of those stores. They had fresh pralines, taffy, and lots of chocolate goodies. I bought a chocolate alligator for James, taffy for Colin and chocolate covered marshmallow pops for Mom & I. The chocolate covered marshmallow pops were delicious, though a little awkward to eat.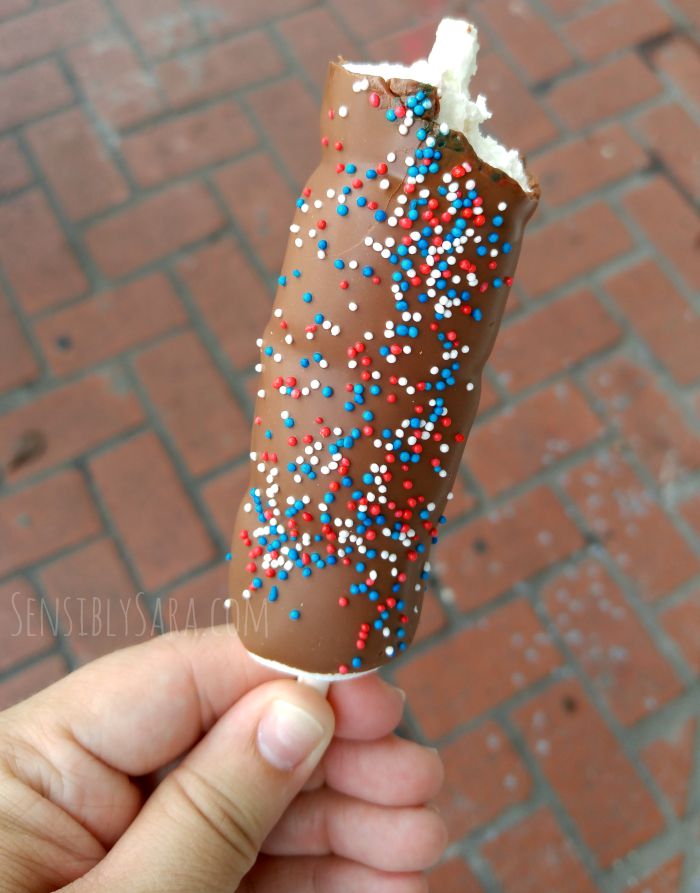 I thought the boys would enjoy them, so this week James and I finally got around to making our own chocolate covered marshmallow pops. Colin was busy slaying dinosaurs (imaginary, of course) so he didn't help make any, but he did enjoy eating them!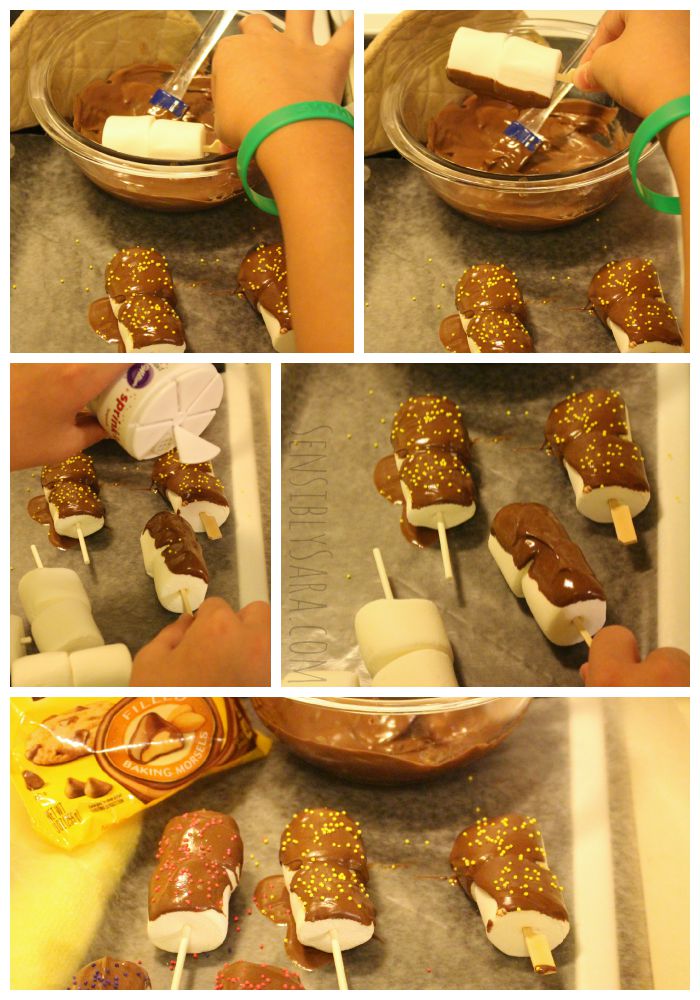 You'll Need:
Instructions:
Put 2-4 marshmallows on your lollipop stick. We used short sticks, so we only had room for 2 marshmallows.
In 30 second increments, melt the chocolate in a microwave safe bowl (or tall cup which would work better) until smooth.
Holding onto the stick, roll the marshmallows in the melted chocolate.
Immediately place the chocolate covered marshmallow pop on wax paper.
Apply sprinkles while the chocolate is still 'wet.'
Allow chocolate to 'dry' before serving.
ENJOY!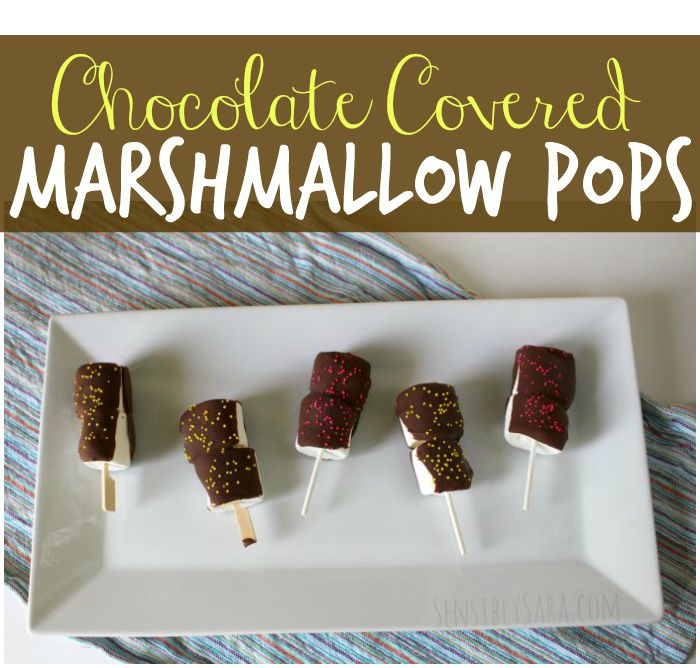 Would Chocolate Covered Marshmallow Pops be a hit with your family?
Did you have fun in the "kitchen" this week? Did you try a new food or a new kid friendly restaurant? Did your little ones use their snacks to count to 10? We invite you to share your experiences, photos, stories or recipes that include your #kidsinthekitchen!
Come join Paula from Frosted Fingers and myself each week by linking up a post, new or old, that features the theme Kids in the Kitchen. Don't have a blog? That's ok! Just share an Instagram photo or Facebook update in the comments. It doesn't matter what you are doing as long as you are doing it together, enjoying it and learning something along the way.
having a tea party
counting skills with m&ms
pouring from measuring cups
discovering a local restaurant that your kids love