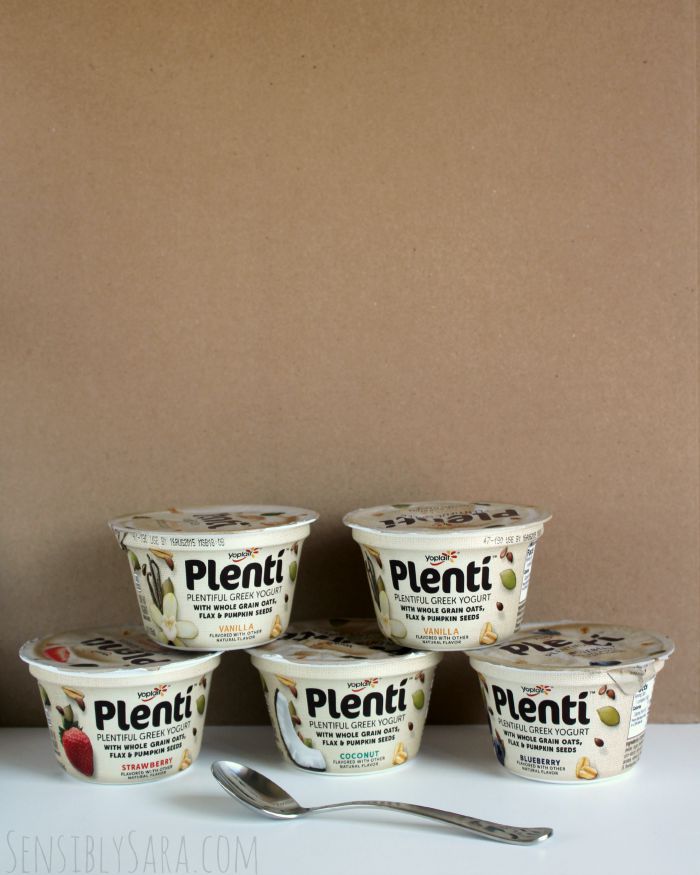 Can I tell you a secret?  I am awful about making myself eat lunch so my mid-afternoon snacks are essential.  Of course, I make sure the boys eat plenty, but I fail at taking the time to care for myself the way I should.
There is a new Greek yogurt – Yoplait Plentí – which is filled with more of the good stuff.  It's a gluten free snack made with whole grain oats, flax & pumpkin seeds and delicious fruit mixed right in.  Yoplait starts with their Greek yogurt, a good source of calcium and vitamin D, then they add just the right amount of hearty ingredients.  Plentí is a healthy, high-protein snack that will give you (and me!) the boost of energy to keep up with our families.
There are 8 available flavors of protein-packed Plentí – Black Cherry, Blueberry, Coconut, Peach, Raspberry, Spiced Apple, Strawberry and Vanilla.  I could only find 4 flavors (Vanilla, Coconut, Strawberry and Blueberry) so I bought five containers at $1.44 each.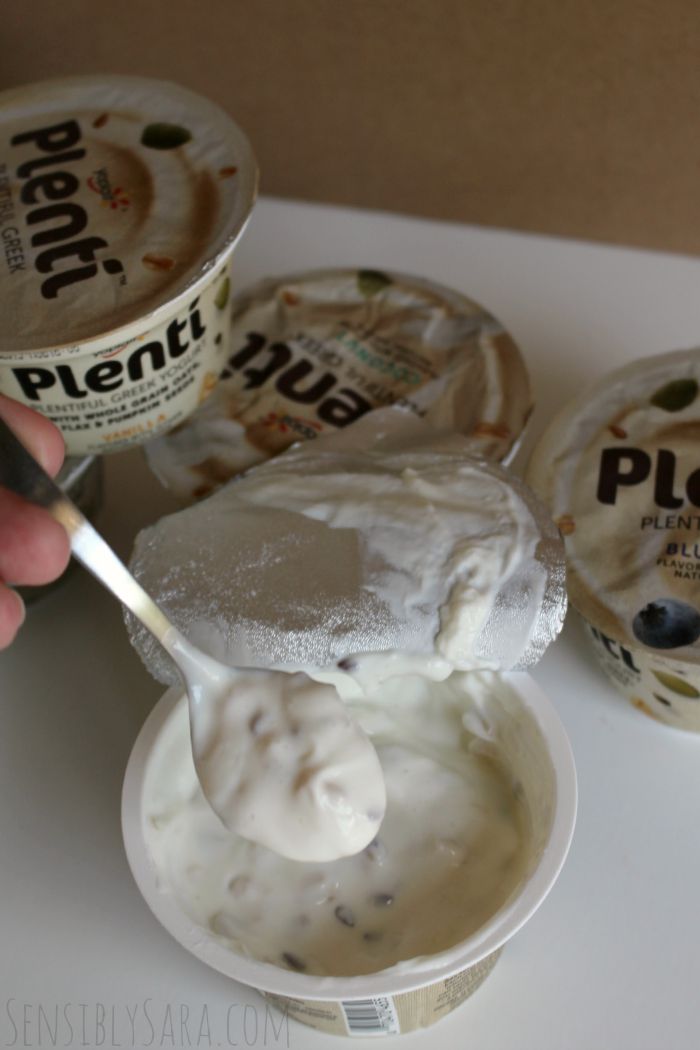 I really expected the seeds to be mushy because they are mixed in with the yogurt, but they weren't.  Usually I find Greek yogurt to have a bitter taste, but this one didn't.  The yogurt had a nice texture of smooth and crunchy.  Plentí is a delicious substantial and satisfying snack and it really stays with you.
One day I opened the vanilla and James asked if I would share a bite with him.  I don't have the heart to say no to my kids when it comes to healthy foods, so of course I gave him some.  James shocked me when he said told me liked it! I'll definitely keep Plentí on-hand year-round.  It's a nice energy boost for myself and a healthy snack for my kiddo.
Which Plentí flavor would you try first?
Connect with the Plentí Instagram page for beautiful images!