Can you believe it's been 24 years since the original Toy Story movie was released?! The last of the Toy Story movies hit theaters everywhere. I've watched the trailers for the film and I am pretty excited to meet the new characters – especially Forky – the inspiration behind these Forky Cookies. But I'm not sure I'm ready to say good-bye to Woody, Buzz and the rest of the toys.
Need something a little simpler? Try my Pineapple Gummies inspired by Disney's Dole Whip.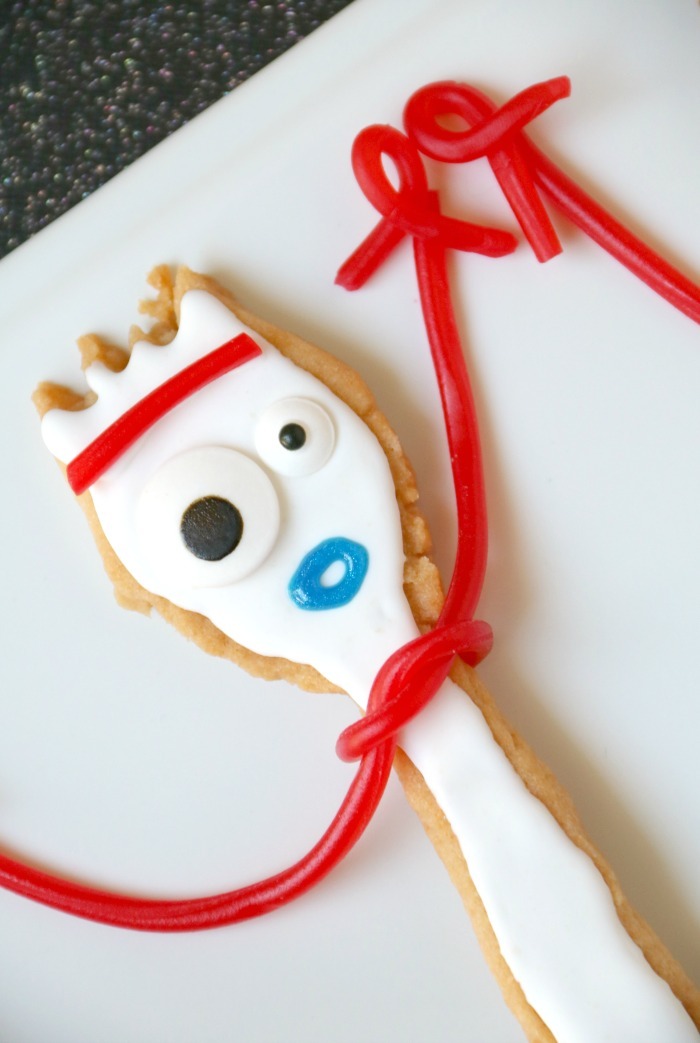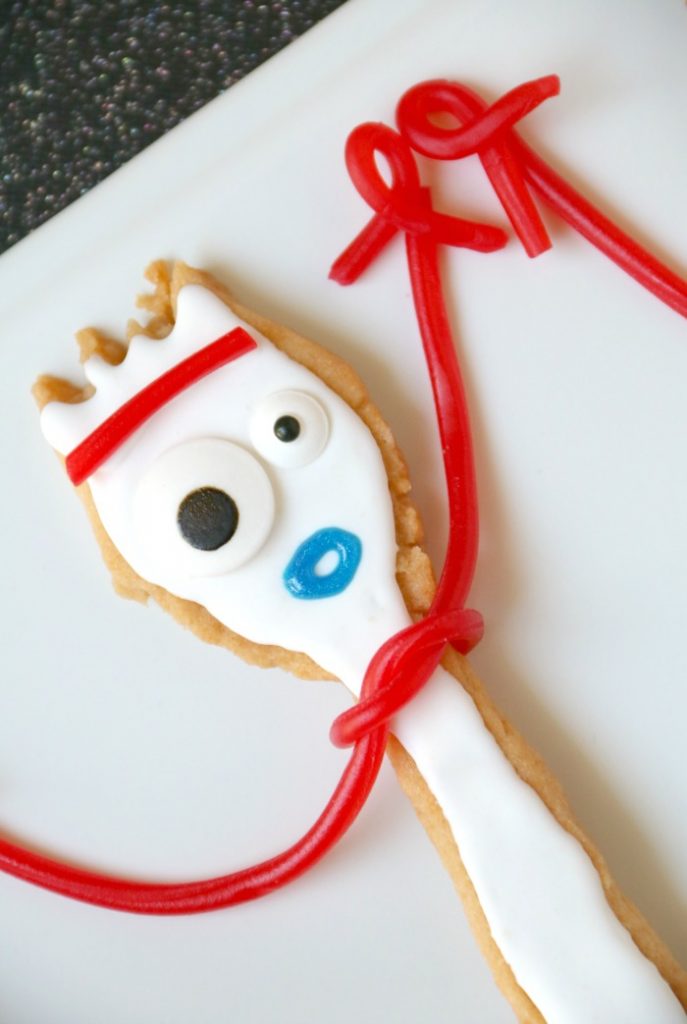 **Full Disclosure: This post contains affiliate links.
How to Make Forky Cookies –
Ingredients:
Sugar Cookie Dough
Spork
Wilton Candy Eyes – Large & Small
Wilton Decorating Gel – Blue
Wilton Cookie Icing – White
Twizzlers Pull 'N Peel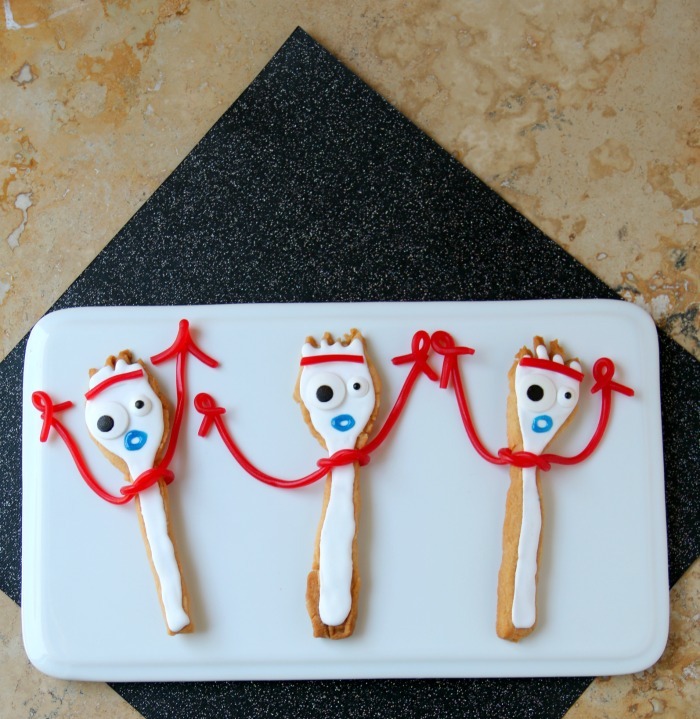 Directions:
Make the sugar cookie dough.
Preheat the oven to 350 degrees.
Roll out the dough to about 1/4″ thick.
Trace the spork with a knife and gently place the cut-out cookie on a Silpat lined baking tray.
Once all your cookies are cut out and on the tray, bake them for 7 – 9 minutes or until golden brown.
Allow plenty of time to cool.
Heat the Cookie Icing as directed and frost your Forky sugar cookies.
While the frosting is still liquid, add the Wilton Candy Eyes. (Large on the left, small on the right.)
Allow the icing to harden completely.
Using the blue gel, make Forky's mouth.
Then peel one Twizzler apart. Cut one strand into 1-inch pieces.
'Glue' the 1-inch pieces onto the cookie with a little bit of white cookie icing.
Wrap another Twizzer strand around the 'body' of the cookie and gently tie it in the center.
Taa-daaaah! Forky cookies are ready to enjoy!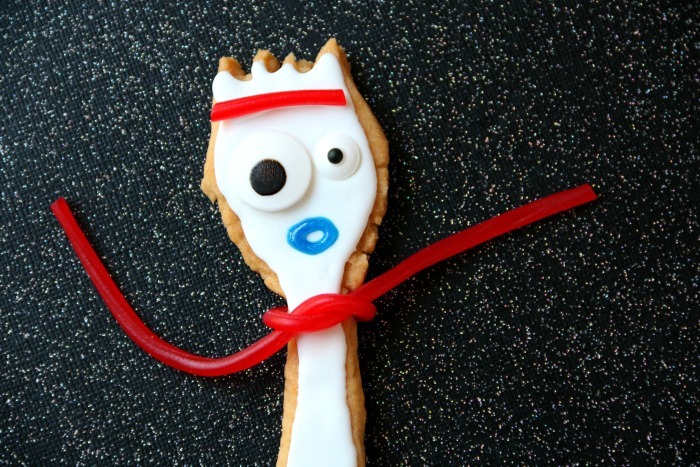 I hope you enjoy these cookies as much as I do! The are so fun to look at but also quite yummy, too.
Would you make Forky Cookies?
About Toy Story 4 –

Woody, Buzz Lightyear and the rest of the gang embark on a road trip with Bonnie and a new toy named Forky. The adventurous journey turns into an unexpected reunion as Woody's slight detour leads him to his long-lost friend Bo Peep. As Woody and Bo discuss the old days, they soon start to realize that they're worlds apart when it comes to what they want from life as a toy.