*This is a sponsored post written by me on behalf of Cricut. All opinions are 100% mine.
I've partnered with Cricut to send a little joy to medical p
ersonnel in my area during this crazy time. Our doctors, nurses, and first responders are also working around the clock to keep us safe and healthy. The very least I can do is create & send a Cricut Joy thank you cards!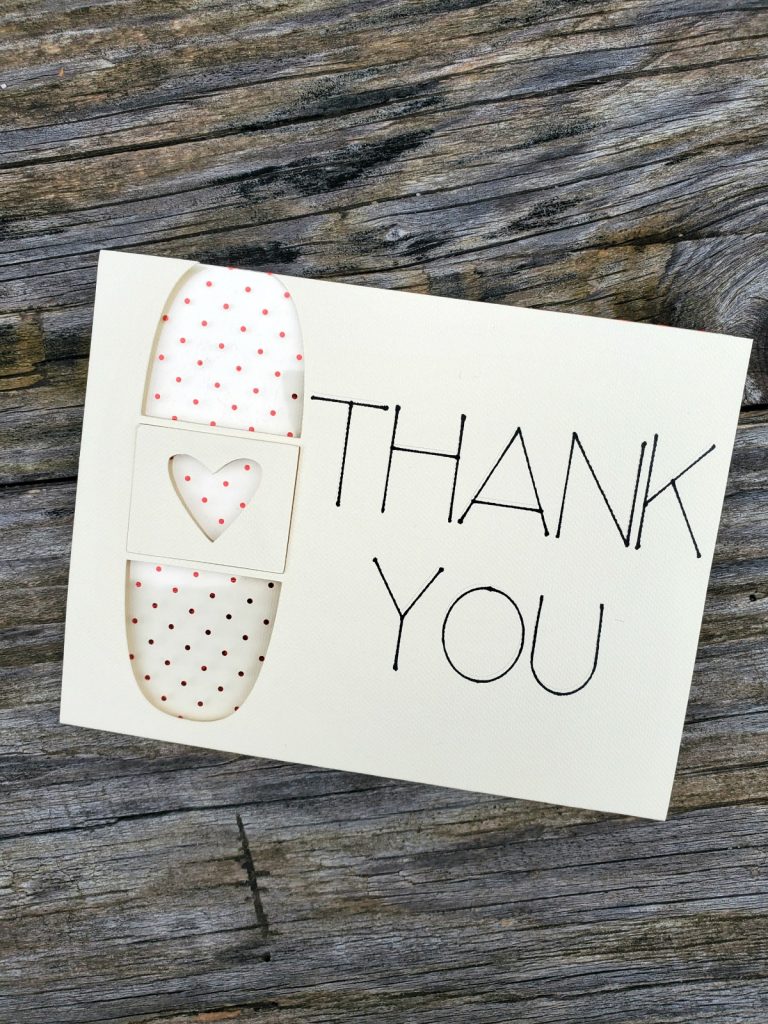 My very dear friend is a doctor and she's been spending hours upon hours at the hospital taking care of people other than her family so I created cards for her and the staff she works closely with. I dropped them at her porch so we didn't have any contact.
How to Make Cricut Joy Thank You Cards –
If this is your first Cricut Joy project, set up the device.
Open Cricut Design Space & search images for 'Cut Corner Cards'. Select the cards you want to cut.
Once you've added the cards to your Design Space, you'll be able to just hit the green MAKE IT button.
Select 'On Card Mat' for your cut option.
If you want to center your design, you can move the image on the mat before you continue.
Choose the first option for your paper (Insert Card – Cardstock).
After the card has been cut, unloaded from the Cricut Joy and weeded, add the colorful insert to the corners from the back of the card.
Write on envelopes using Cricut Joy –
Add a text box to your Design Space with the desired address. (My favorite font for this is 'Algebra'.)
Swap your blade for a Joy pen.
Place your envelope on your Card Mat.
Make sure your text box is marked as DRAW (not CUT) and run your machine like normal.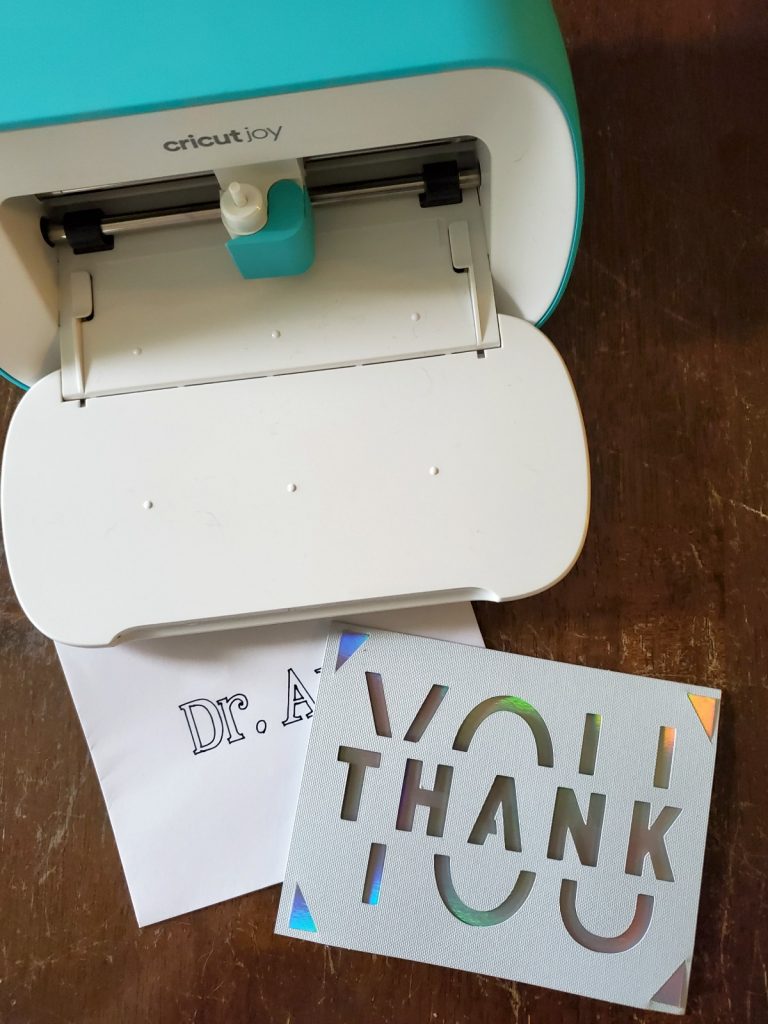 This was the first time I've put my Cricut Joy to work so it took a little playing before I started to get the hang of things. Of the cards I made, the bandage card is my favorite! I used the Charmed Sampler pack's red polka dot foil acrylic and double-sided foam tape to make the insert stand out a little. Additionally, I attached the center of the bandage to the top of the card so it would appear puffy.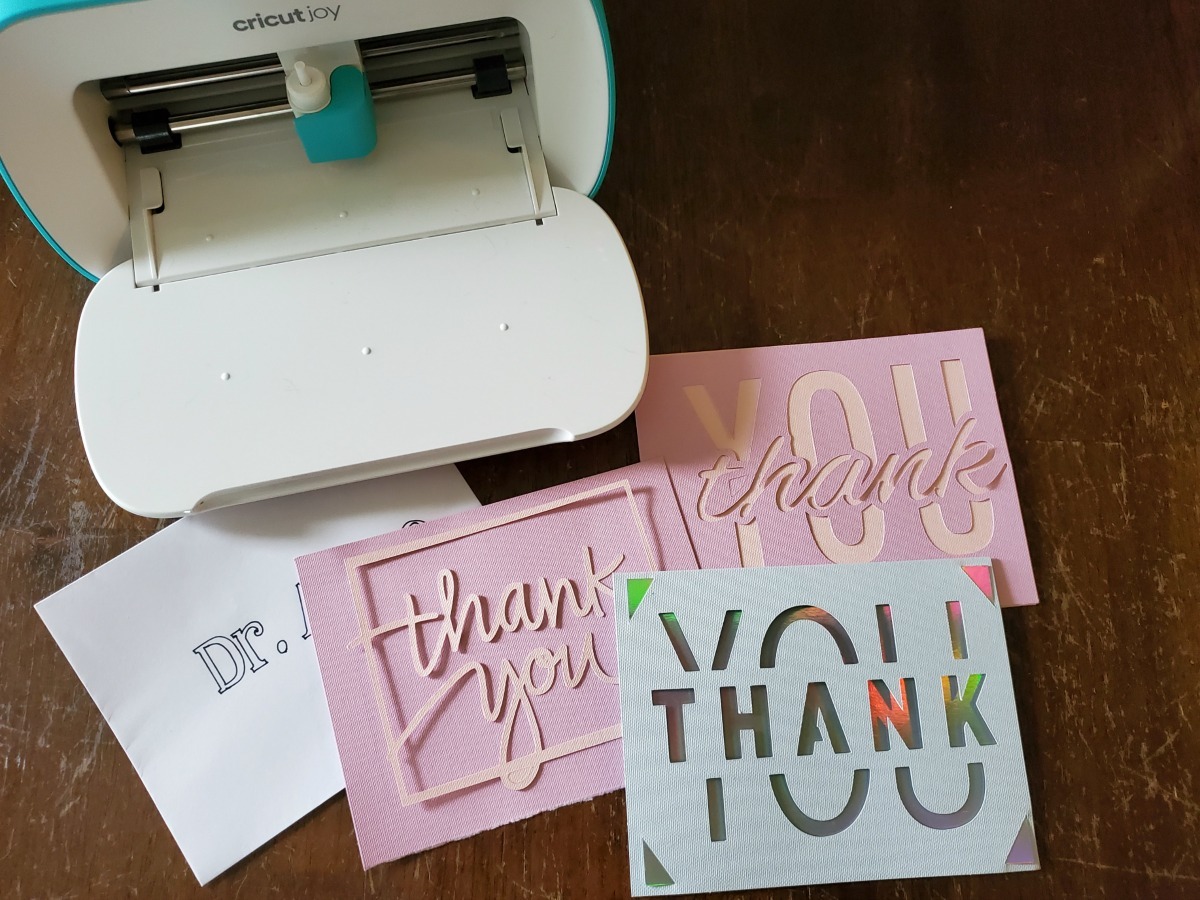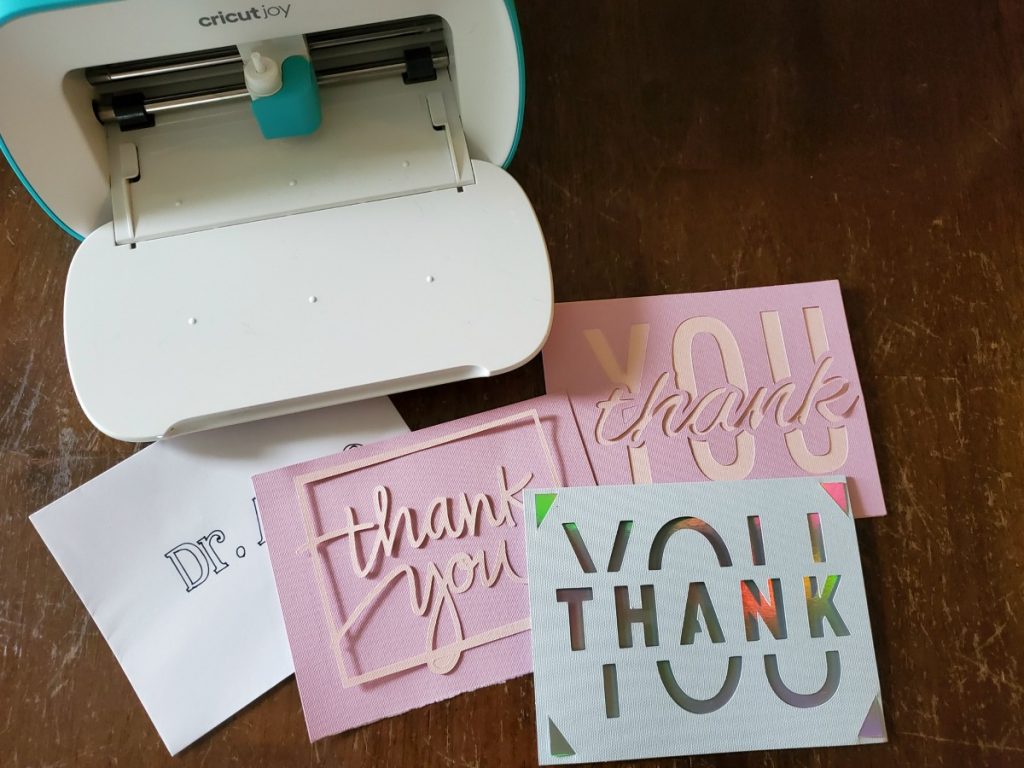 I hope these cards bring smiles and JOY to those who receive them! Will you make cards for nursing home residents, children's hospitals, doctors, nurses, or first responders in your area?