Growing up, my mom & grandma drank Celestial Seasonings tea often. I was never a fan of hot tea, though, so I never latched onto that habit. Texans love their ice cold sweet tea but since I'm on a journey to get healthier, I've given up sugary-sweet tea for water or unsweetened tea. Celestial Seasonings TeaWell is just what I needed!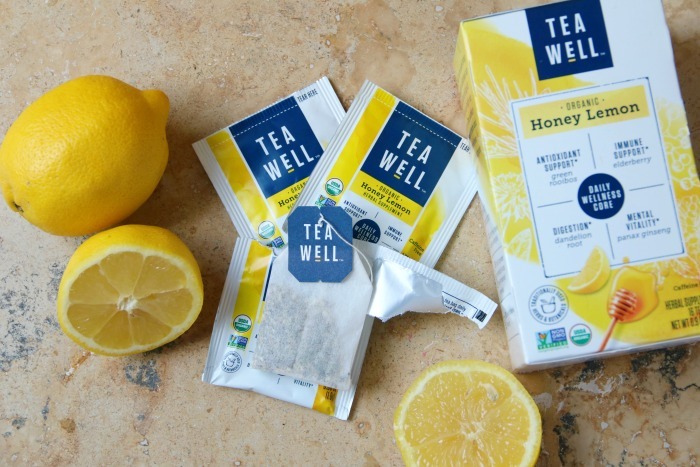 **Full Disclosure: This post is sponsored by Savings.com.
Celestial Seasonings TeaWell comes in five different flavors and each flavorful sip is infused with a smart all-in-one blend of herbs and botanicals that have been traditionally used to support the mind and body.
Organic Matcha Green
Organic Ginger Mint
Organic Honey Lemon
Organic Lemon Chamomile
Organic Turmeric Spice
Not only does TeaWell taste great hot or cold, it also pairs well with my tea cookies!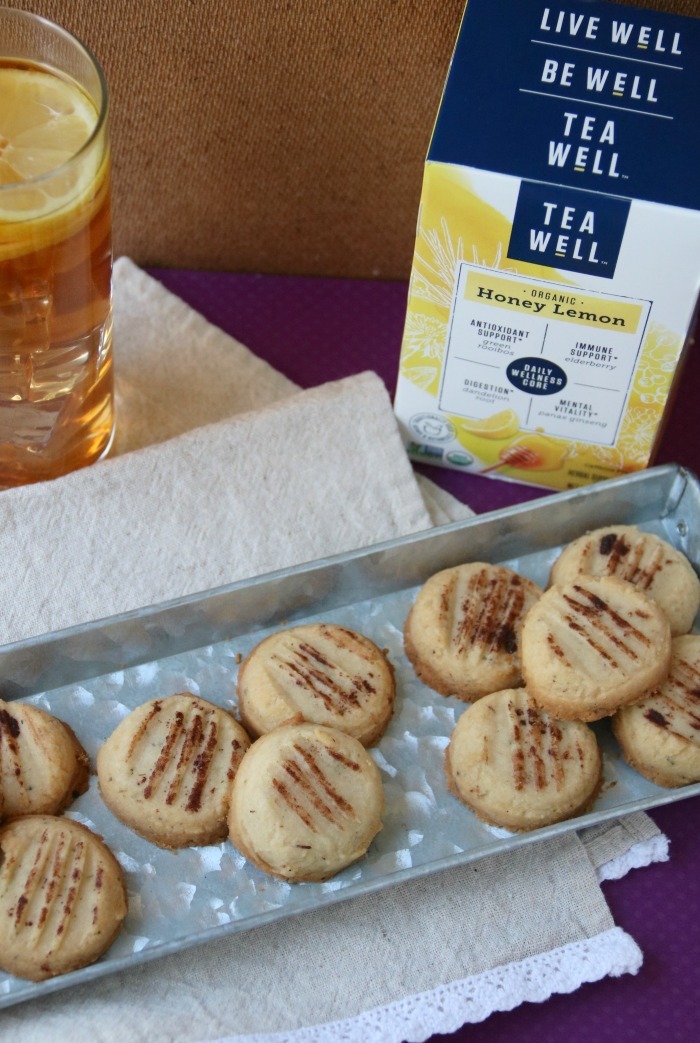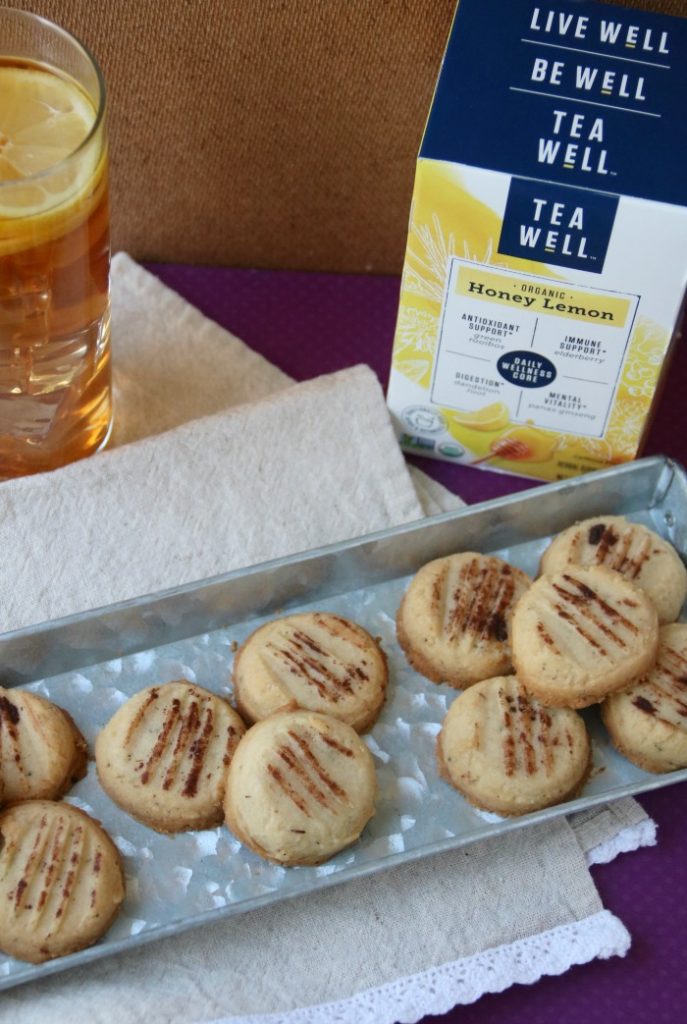 Tea Cookies Recipe –
Ingredients:
1/4 cup unsalted butter, room temperature
1/4 cup shortening
1 cup granulated sugar
1 egg, room temperature
1/2 tsp vanilla extract
2 cups flour
2 tsp baking powder
1/2 tsp salt
1/4 tsp nutmeg
1/4 cup buttermilk
Directions:
In a large bowl cream together butter and shortening until creamy.
Mix in sugar until well combined.
Add in egg and vanilla extract.
Set aside.
In a medium bowl, sift together baking powder, salt, and nutmeg.
Mix the dry ingredients into the wet ingredients, alternating with the buttermilk.
Knead it on a smooth surface until the dough is soft.
Shape into a ball and cover with plastic wrap.
Refrigerate for about 1 hour.
Preheat oven to 350 degrees.
Line a large baking sheet with a Silpat.
Remove dough from fridge and knead to soften.
Roll dough to about 1/4 inch thick.
Use a cookie cutter to cut out your shape.
**Note: If you don't like to roll & cut, you can scoop out ball shapes and press them down with a fork, as pictured.**
Place cold cookies on prepared pan about 2 inches apart.
Bake for 10-14 minutes until bottoms are lightly golden.
Remove from pan and place on cooling rack to finish cooling.
Serve with TeaWell and enjoy!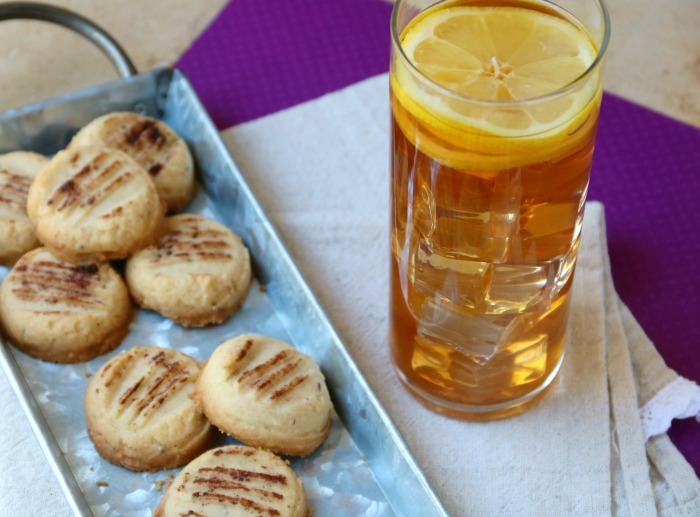 Walmart carries a wide variety of both TeaWell and Celestial Seasonings flavors.
TeaWell & Celestial Seasonings Printable Coupon –
Sensible Tip: Check your Valpak envelope to look for an additional TeaWell coupon, redeemable at Walmart (only mailed in select areas).
Which TeaWell will you try?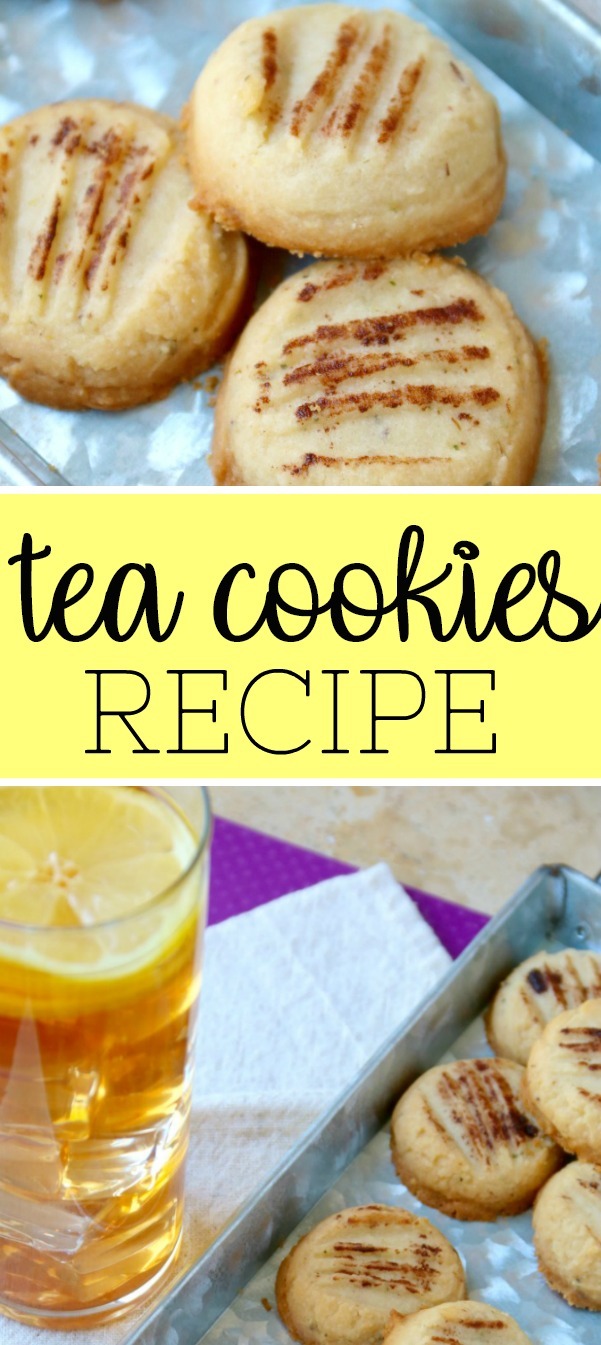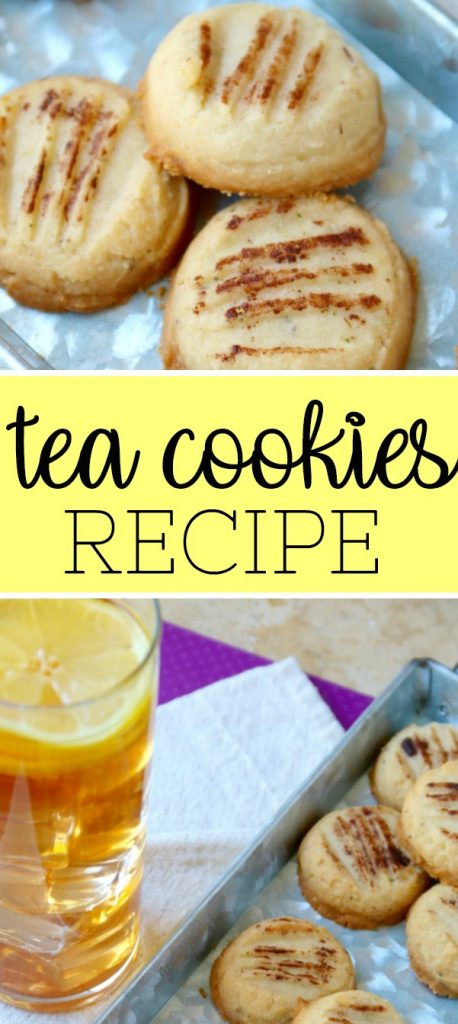 Check out Finding Debra's DIY Matcha Green Tea Ice Cubes, too: