We have hit the middle of summer at my house. Colin tells me several times a day that he can't find anything to eat in our pantry full of food. James wants to sleep the day away and stay up all night. I've hit the point that I need routine and schedule back in our lives. While I can't make summer move any faster, I can bring a little bit of order back. In addition to implementing a mandatory bed time, I've stocked up on Entenmann's Little Bites, fruits, veggies and other grab-and-go foods for the boys. Those two little changes have helped save my sanity. My only other hope is to win the Spongebash Celebration Sweepstakes!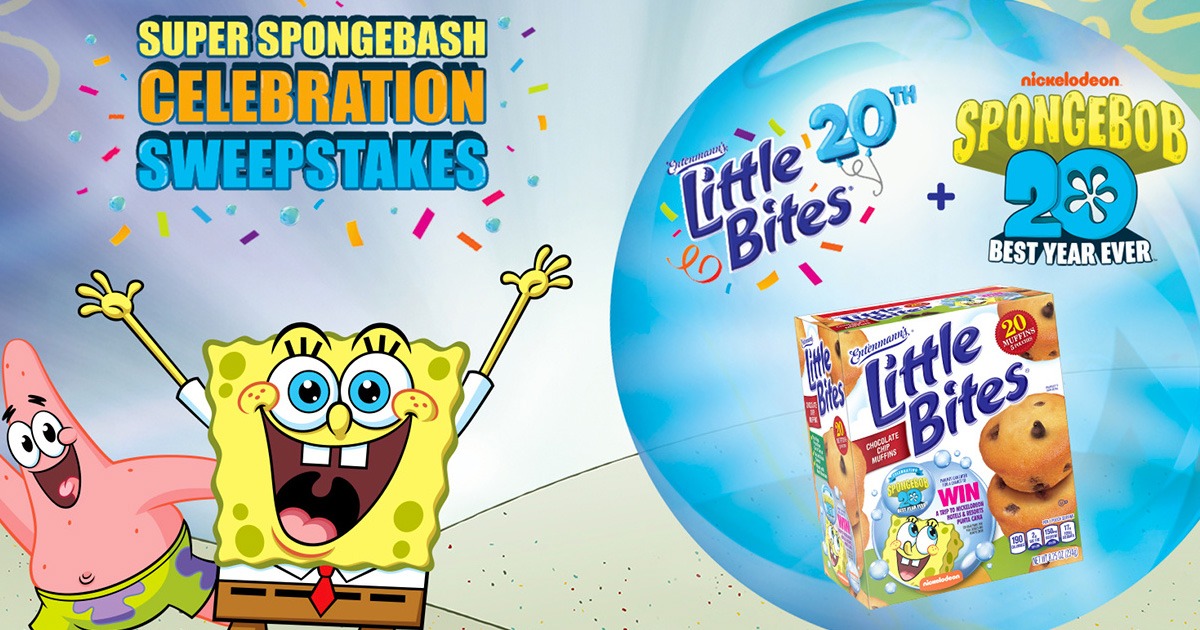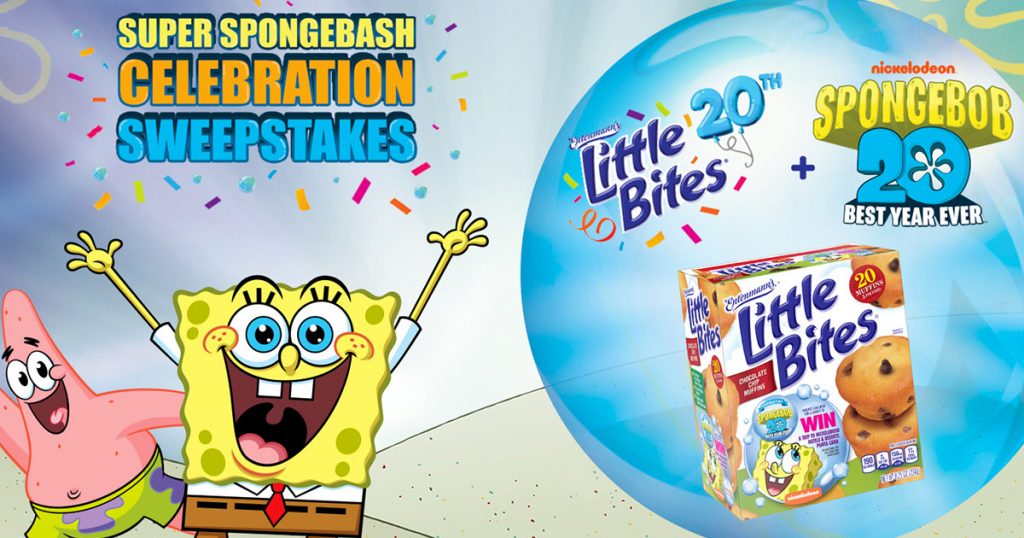 **Full Disclosure: This is a compensated post. All opinions are my own.
While celebrating its own 20th birthday this year, Entenmann's Little Bites muffins is helping SpongeBob ring in his 20th by partnering with Nickelodeon to launch a fun family offer! From July 7 through August 18, visit www.spongebashsweeps.com to enter the Little Bites® Super Spongebash Celebration Sweepstakes for a chance to win a trip for 4 to Nickelodeon Hotels & Resorts in Punta Cana!
Super Spongebash Celebration will air July 14, 2019 –
TV special synopsis: It's SpongeBob's Birthday! In an all-new 60-min special, Patrick escorts SpongeBob on an aquarium bus tour of the real world, so that his friends can plan him a surprise birthday party. When the planners cannot agree on a theme, their prep work evolves into chaos!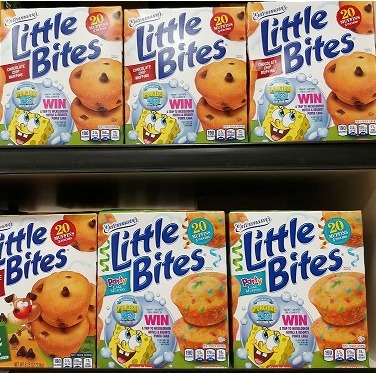 BONUS Spongebash Celebration Sweepstakes! One (1) of my Twitter followers will receive three coupons, each valid for $5.00 off the purchase of Entenmann's® Little Bites®, and a $25 virtual gift card to purchase additional Entenmann's® Little Bites®. Enter as many times as you'd like before the contest ends, however, only one tweet per person per day will be counted.
To enter: tweet the message below and comment with your tweet link.
I'm entering to #win a @Entenmanns prize pack from @SensiblySara!! #Giveaway ends 7/29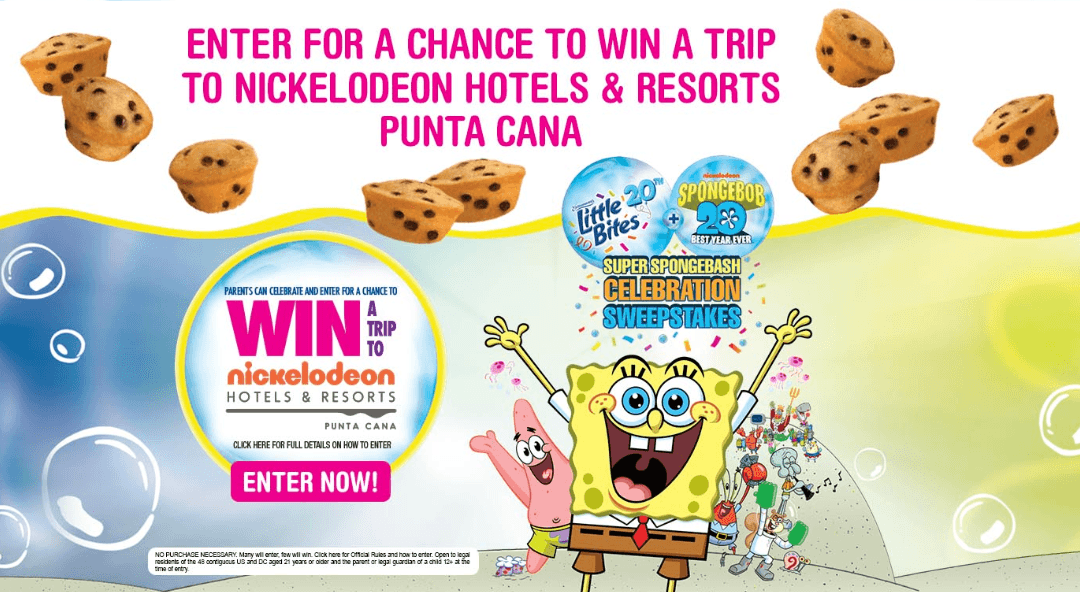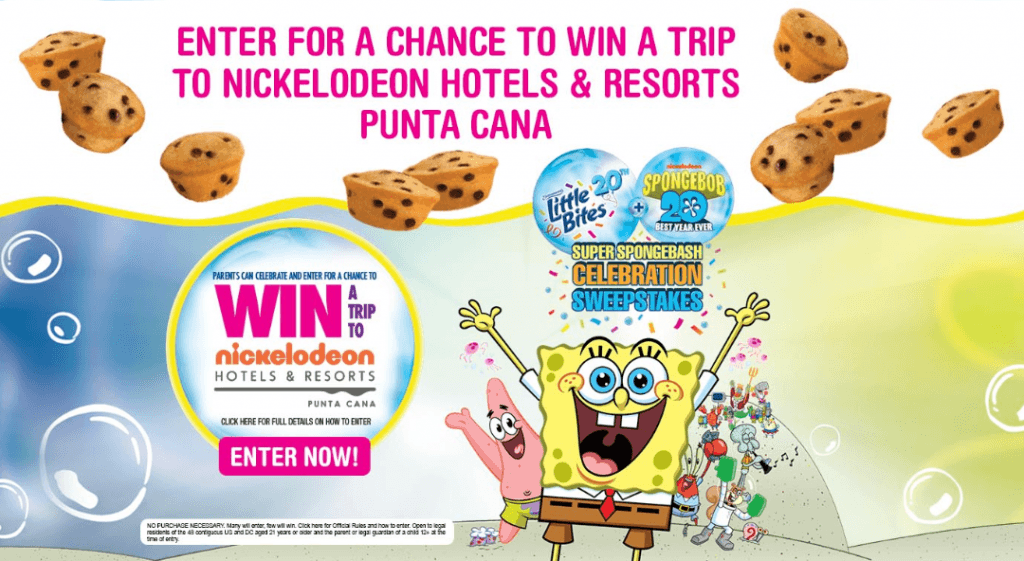 GOOD LUCK! Only one person per household/IP address may enter. This giveaway is open to US residents only (18+) and will run through midnight CST on Monday, July 29, 2019. The winner will be randomly chosen and an email will be sent. The winner must respond within 48 hours or a new winner will be chosen. The giveaway item will be shipped directly to the winners from the sponsor. NOTE: The prize cannot be delivered to a P.O. Box.