**Full Disclosure: This post is sponsored by Savings.com.
Have ever thought that "eating green" meant only eating rabbit food for the rest of your life? I've often thought that's the case! Pure Blends believes everyone can enjoy plant-based eating, though, by showing that "better" isn't about making sacrifices but opening yourself up to a world of deliciously creamy and unexpectedly wondrous possibilities! I'm excited to share my Caramelized Figs & Ravioli Recipe with you because it's a healthy, delicious meal the whole family will love.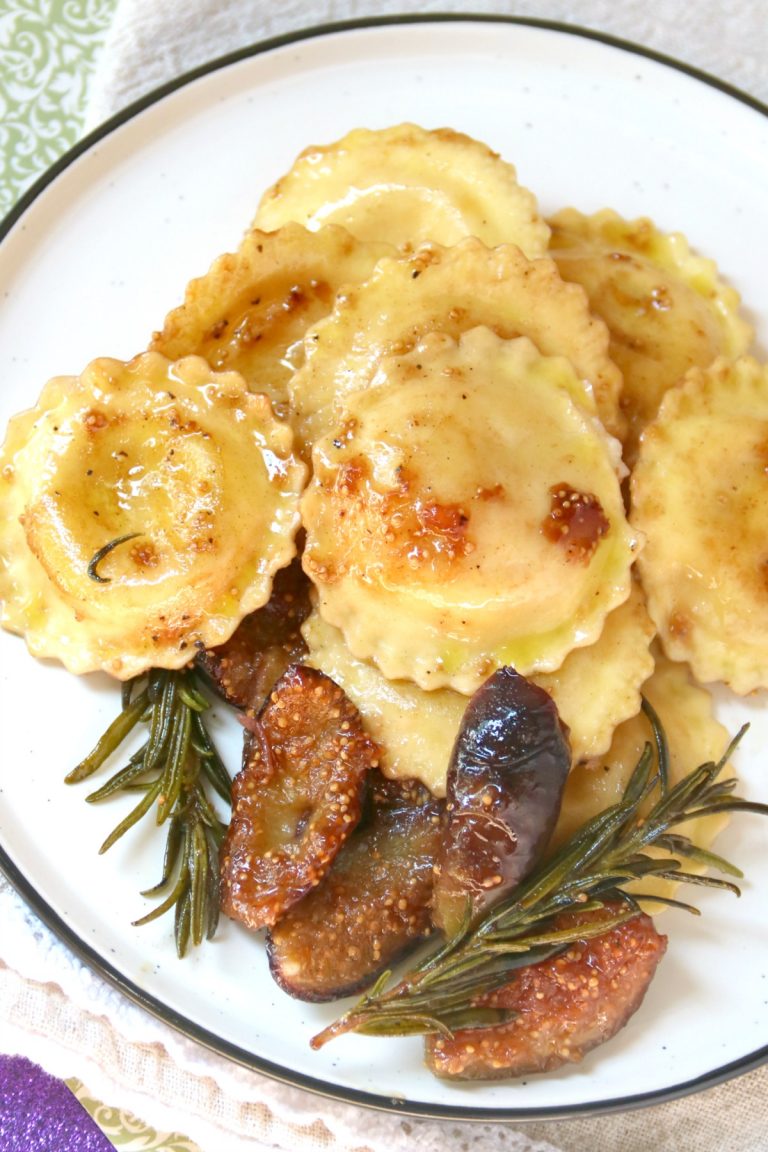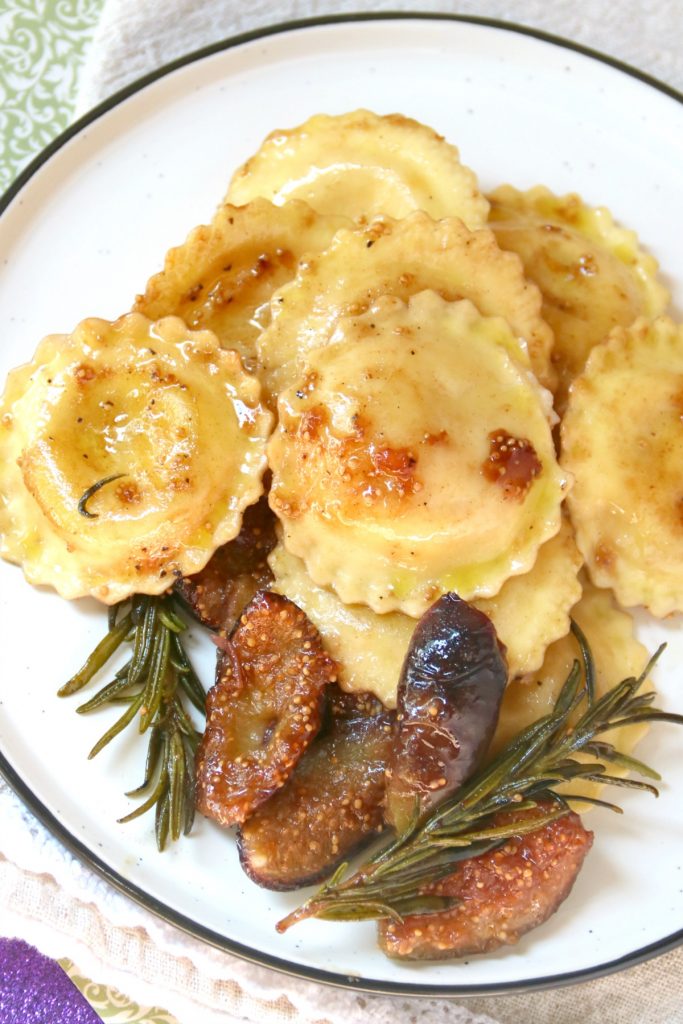 Caramelized Figs & Ravioli Recipe –
Ingredients:
5 thin slices prosciutto, optional
6 fresh figs, quartered through the stem
2 sprigs fresh rosemary leaves
Salt & pepper to taste
2 9-ounce packages cheese ravioli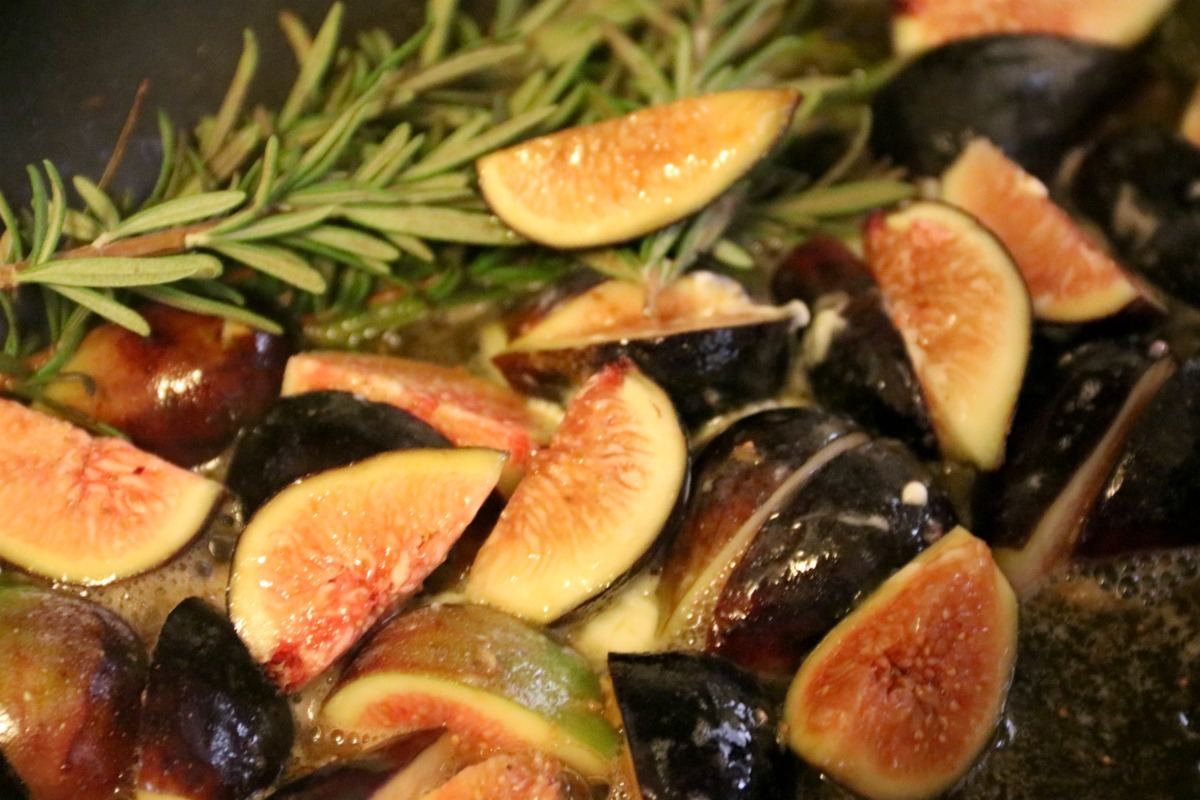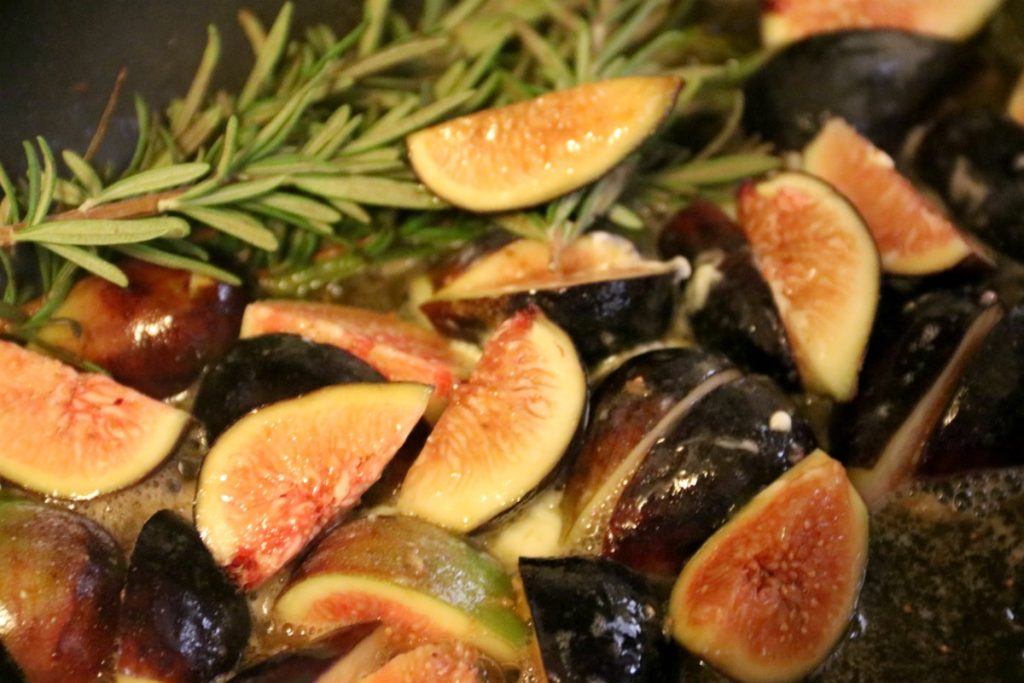 Directions:
Heat a large pan on medium-high heat.
Add the prosciutto and cook until it starts to curl and lightly browns on the bottom, about 2 minutes. Flip the prosciutto and cook about 2 minutes longer.
Transfer the prosciutto to a paper towel covered plate.
Do not wash the pan!
Use the same pan to melt the Pure Blends avocado oil plant-based butter over medium heat.
Add the figs and rosemary.
Cook until the butter starts to brown and the figs have softened and caramelized a bit, about 3 minutes. Stir often.
Sprinkle with salt and pepper to taste.
At the same time, cook the cheese ravioli according to the package.
After the ravioli is cooked, transfer it to the pan.
Add about 1/4 cup of pasta water and bring to a simmer.
Toss the ravioli gently until the sauce evenly coats the pasta. (About 2 minutes.)
Crumble the crispy prosciutto over the ravioli.
Serve and enjoy!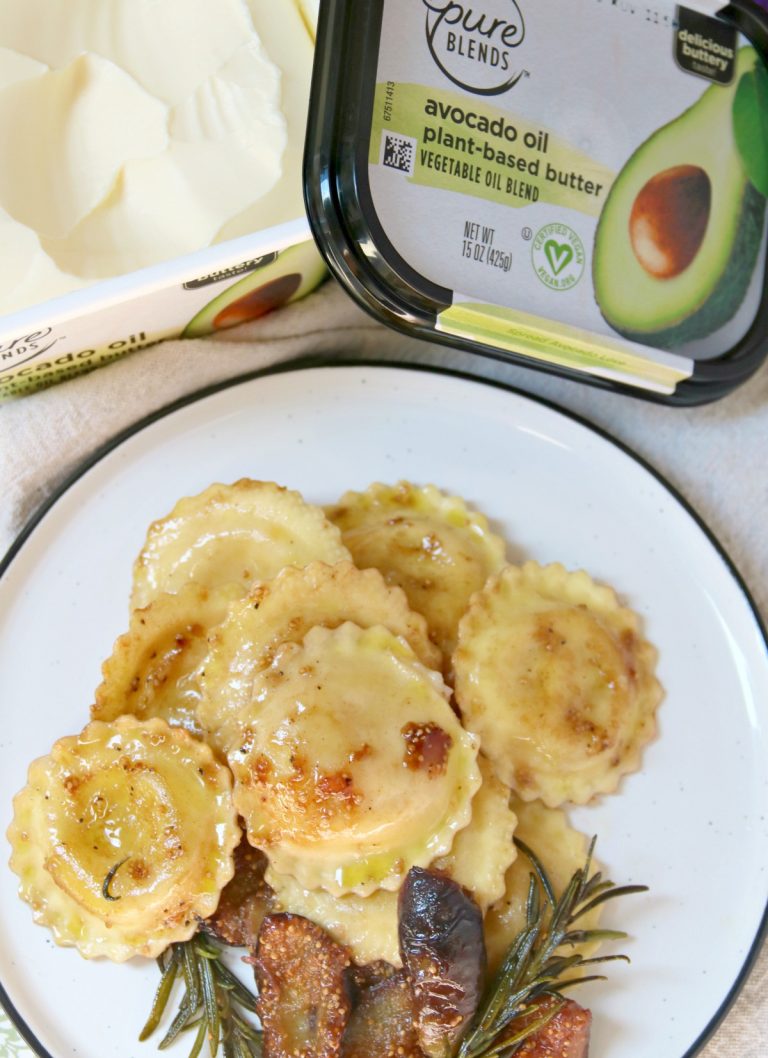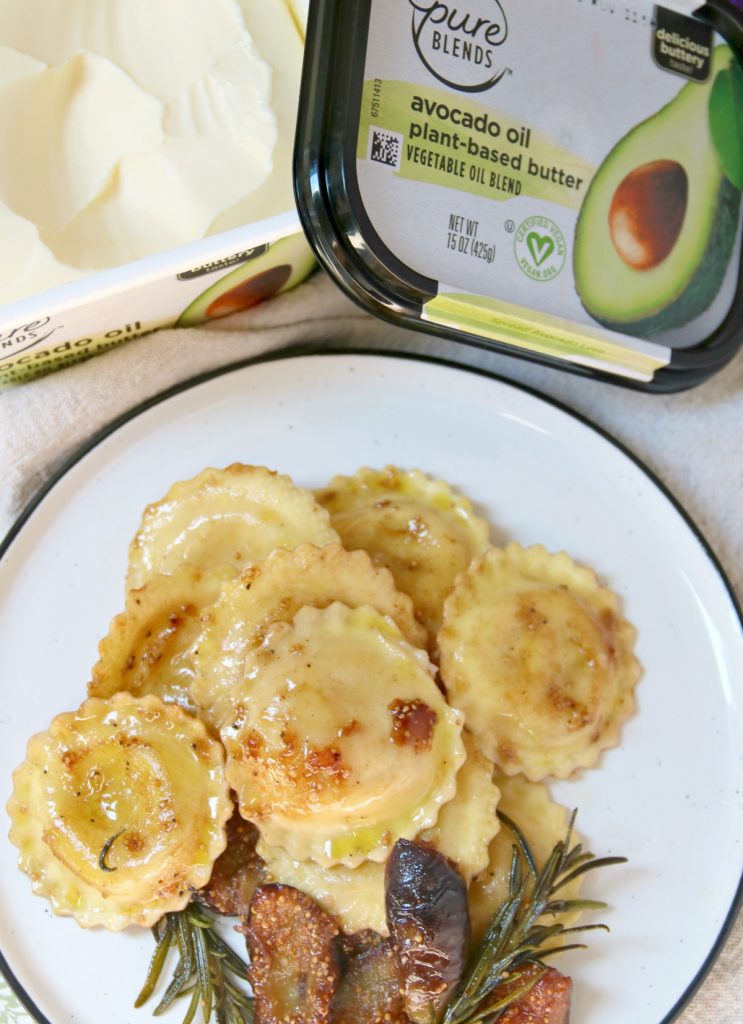 Note: Swap out the fig and prosciutto for pear and walnuts.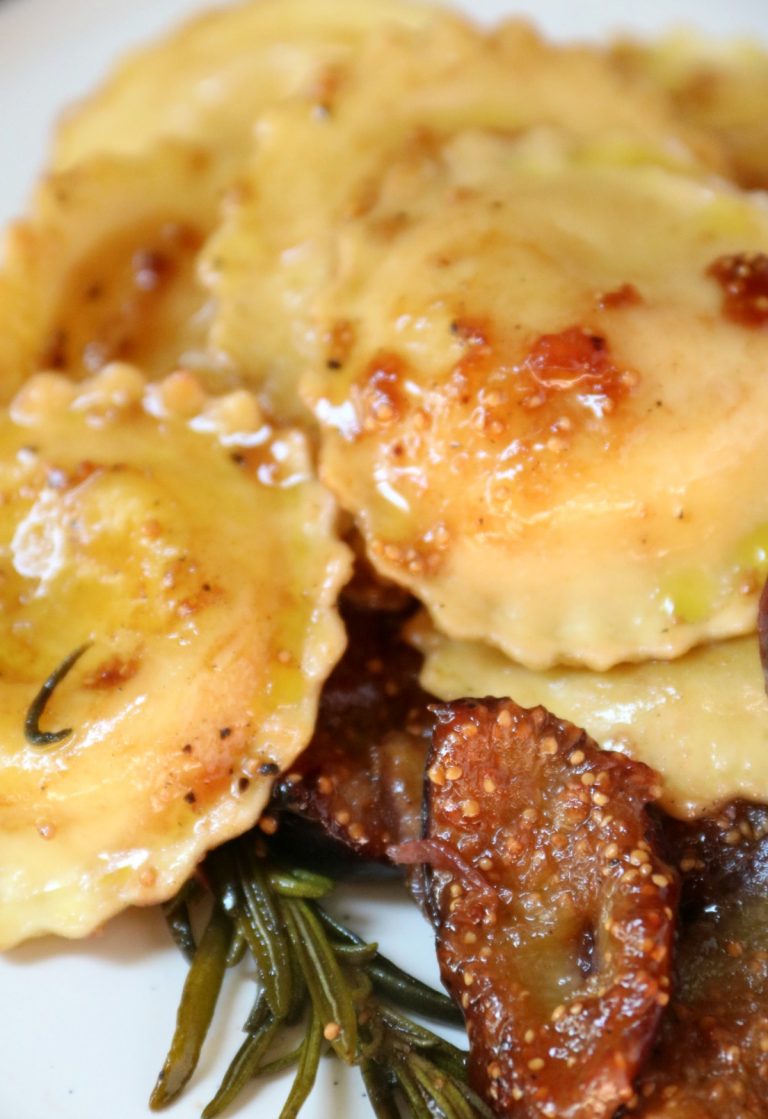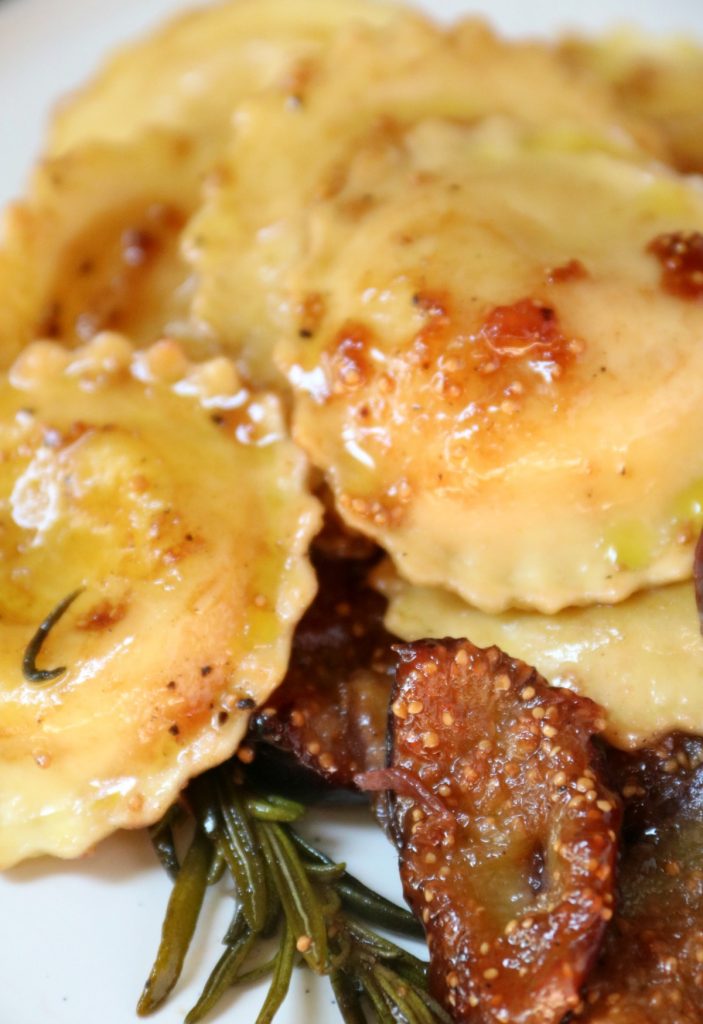 About Pure Blends Avocado Oil Plant-Based Butter –

Pure Blends is delicious and better-y in a made-with-plants kind of way. It is a vegan, gluten-free option and contains 0 trans fat per serving.

SAVE big when you open your Valpak envelope. Inside, you'll find a $1.50 off Pure Blends coupon, redeemable at HEB stores. (The coupon is only being mailed in select locations in Texas.)