**Full Disclosure: This post is sponsored by Acorn (an Influence Company). All opinions (and addictions) are my own.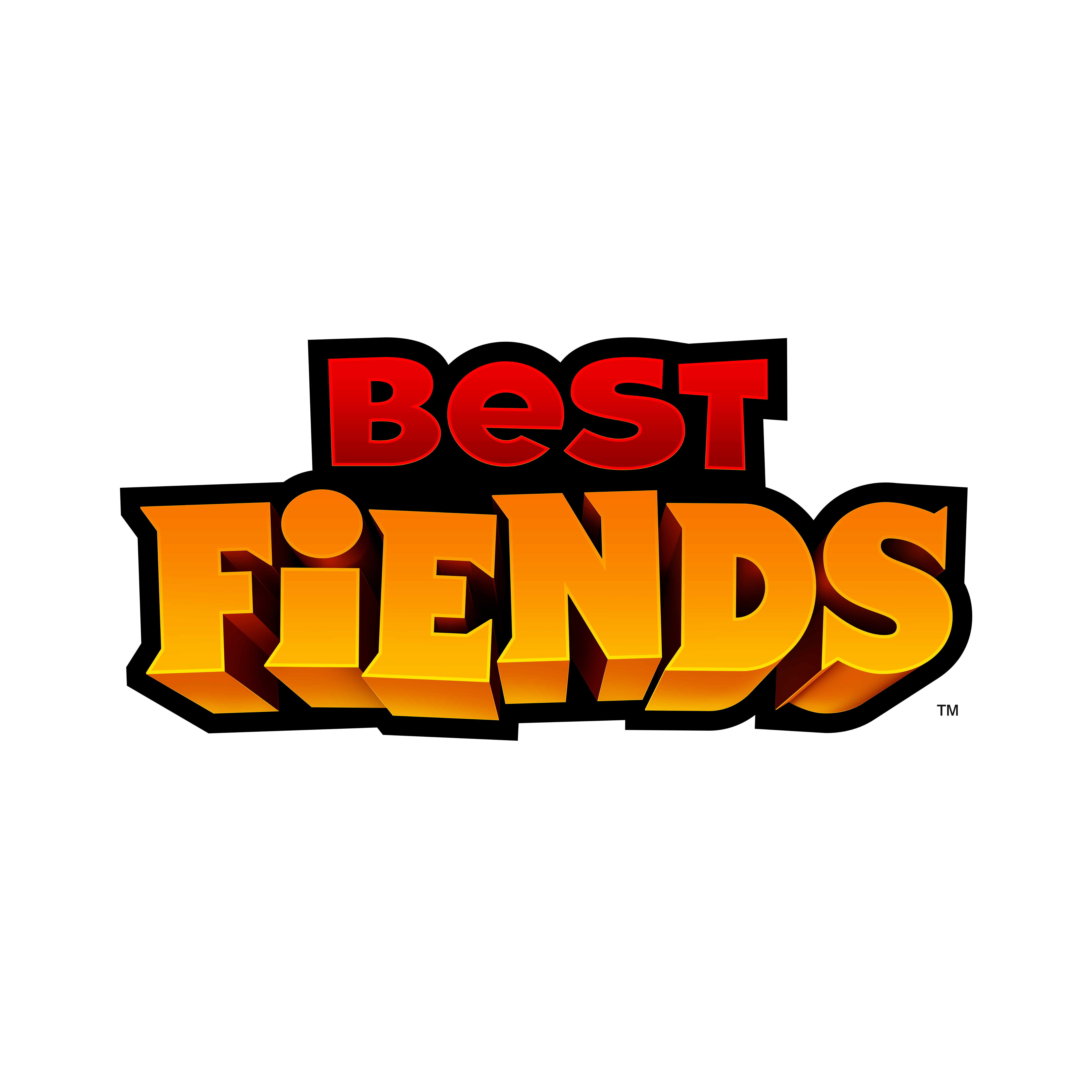 Game apps I can put on my phone are great – if they serve many purposes, that's even better. I like to have games that my kids and I both enjoy because I am stingy with my phone space.
Best Fiends is good for the boys and I because it's fun to play as it contains easy to play, hard to master puzzles. The game is perfect for all ages and is made with beautiful graphics. I find Best Fiends to be fairly addictive but when you run out of energy, you have to wait to play again (or purchase more energy).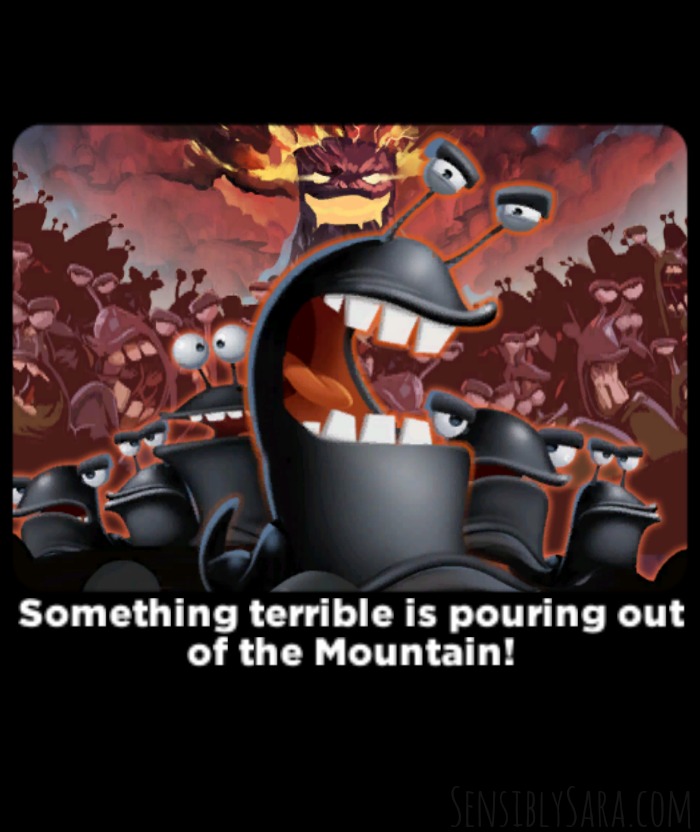 About Best Fiends:

FIEND (NOUN) [/FEEND/]: "A MYTHICAL, MISCHIEVOUS LITTLE CREATURE INHABITING THE WORLD OF MINUTIA."

Meet the Best Fiends; these little guys are all that's left after the Slugs rampaged across the land, rounding up their families and glooping up the countryside!

Now, in a desperate race against slime, they need to grow up and level-up fast, to unlock awesome new powers that will help them build a team capable of taking down the Slug Army.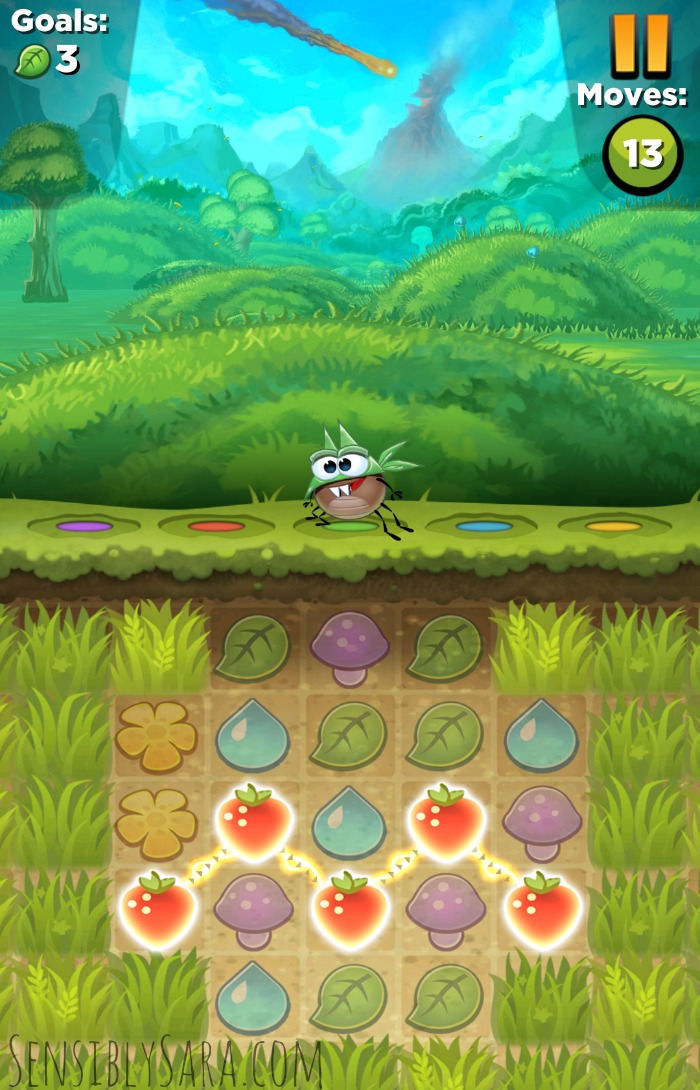 You'll start with one Best Fiend to help you defeat the slugs. When you make combinations (3 or more) of the colored shapes, your fiend throws things at the slugs to demolish them. Each level gives you different goals and a certain number of moves to complete the goals. In the screenshot above, the goal was to get rid of three green leaves. In level 19 the goal is to defeat 8 slugs, collect 30 yellow flowers and 2 diamonds.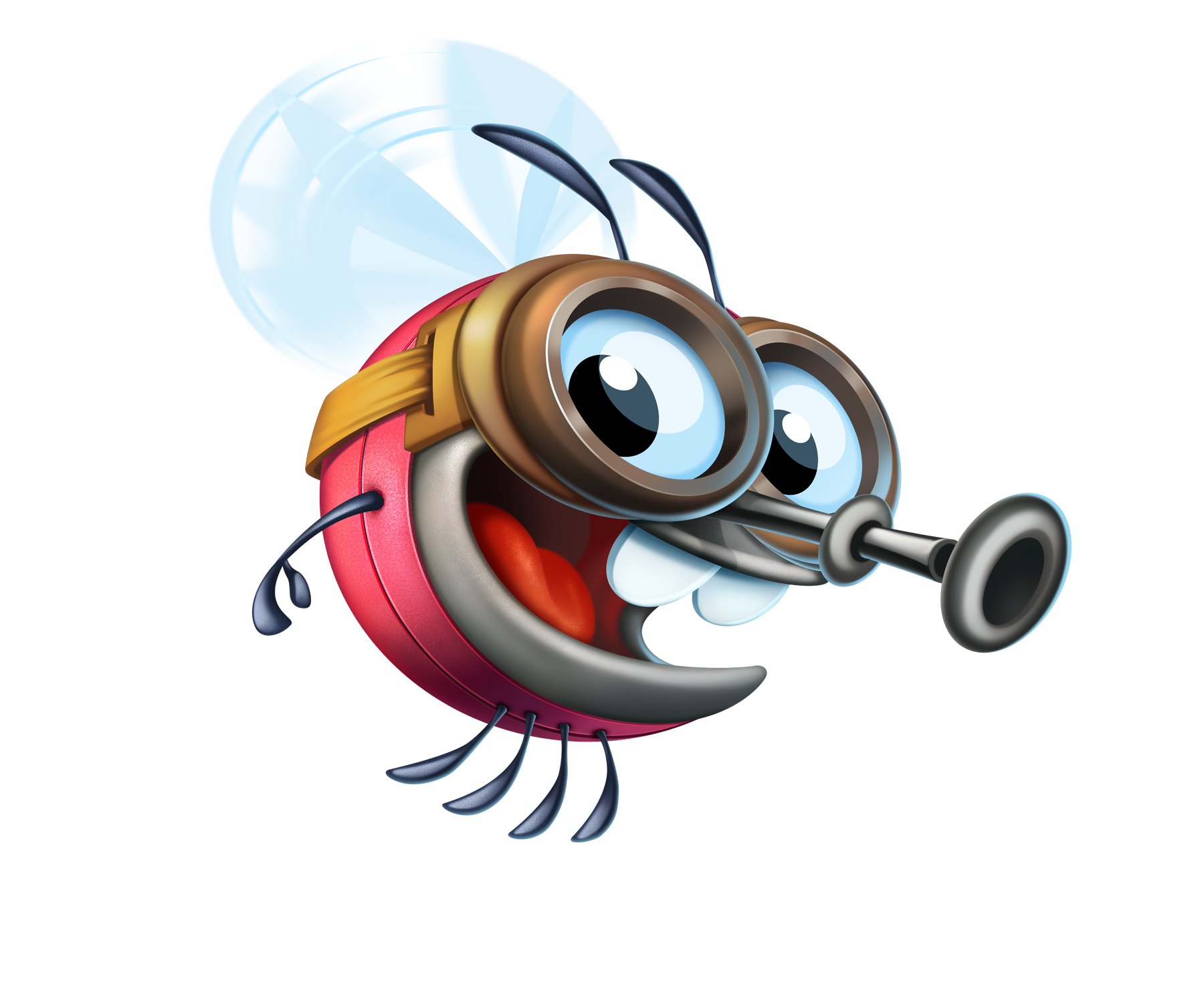 I am up to level 19 and I am still working to find the last character, Bob. I have Brittle – level 1, Temper – level 3, Howie – level 1 and Kwincy – level 2.
Brittle is my favorite character. I mean, isn't he the cutest?!
My boys are crazy about Best Fiends because it challenges them to think about the moves they are making. I like it because it's a nice way to decompress after (or during) a long day.
Would you play Best Fiends?
Download Best Fiends app – free of charge – on your Apple or Android devices! The game offers in-app donations to help Malaria No More!
Connect with Seriously: Best Fiends on Facebook, Twitter and Instagram.