According to MFASCO Health & Safety, only 1 in 10 drivers actually have all the essential safety items they need. Additionally, 90% of drivers don't have first aid supplies in their vehicle and 30% of drivers never check their car emergency supplies. Did you know you should check your supplies about every six months for items that may need to be restocked? Your car emergency kit can be stored in either a backpack, duffel bag or plastic storage container.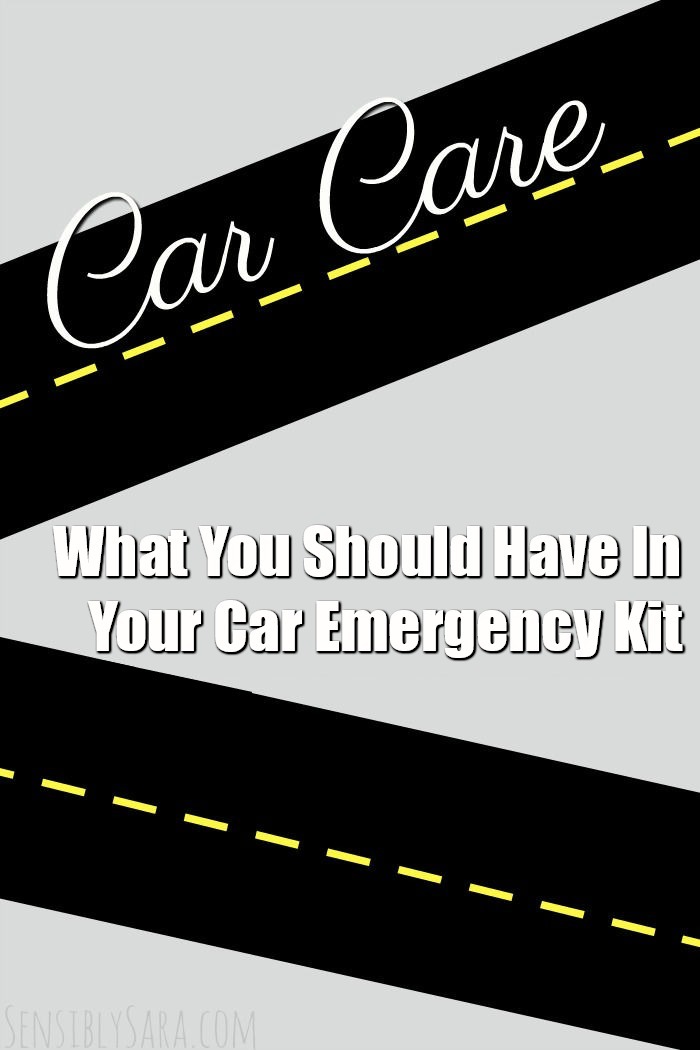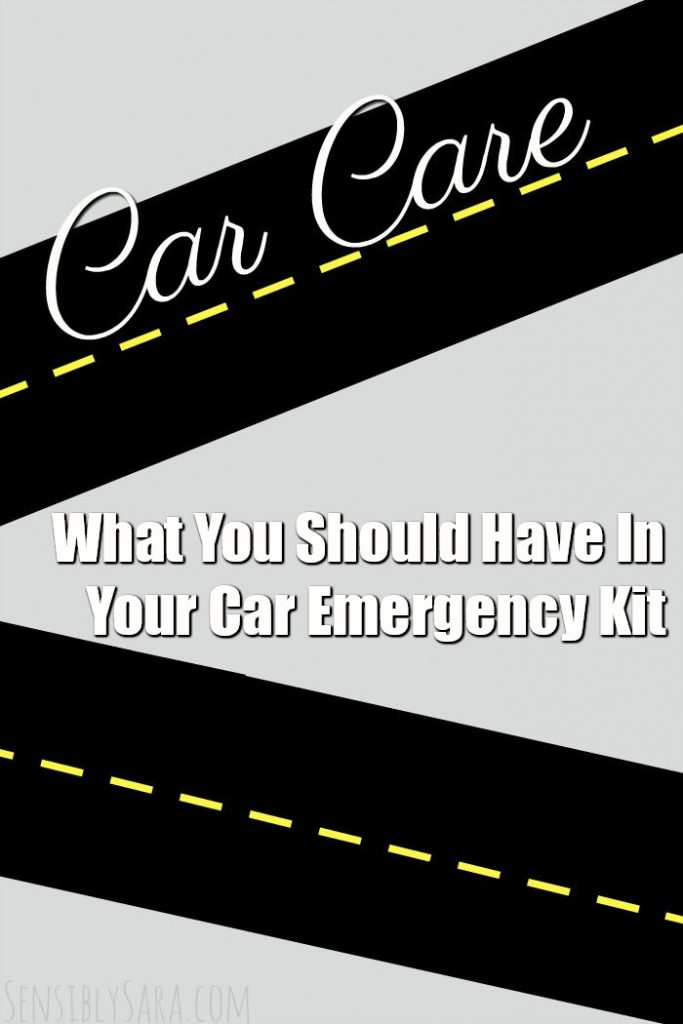 **Full Disclosure: This is a sponsored post. All opinions are my own.
What You Should Have In Your Car Emergency Kit –
First Aid Supplies
Having first aid supplies as part of your car emergency kit is one of the best ways to help ensure that you're prepared for any injuries and emergencies that may occur. You can store your supplies in either a nylon bag, Tupperware container or Ziploc bag. Here are some essential first aid supplies:
Adhesive fabric bandages- assorted sizes
Adhesive tape
Aloe Vera gel
Antibiotic ointment
Anti-diarrhea medication
Antihistamine
Bandage scissors
Band-Aids- assorted sizes
Calamine lotion
Cotton balls
First aid book
Gauze pads- assorted sizes
Hydrocortisone cream
Instant cold packs
Pain relievers
Q-tips
Thermometer
Tweezers
Food & Drink Items
In the event that you are ever stranded with your vehicle for an extended period of time, you're probably going to get hungry and thirsty at some point. It is recommended that you store enough food to last 3-5 days. Also, it is best to keep non-perishable foods in your car emergency kit. According to Merriam Webster, non-perishable foods are defined as "processed or packaged to withstand prolonged storage."
Bars – energy, granola, protein
Beef jerky
Bottled water
Canned goods- chicken, fruit, salmon, tuna
Crackers
Dried fruit- apricots, cranberries, dates, raisins
Manual can opener
Nuts- almonds, cashews, walnuts
Peanut butter
Plastic utensils- forks, knives, spoons
Seeds- chia, flax, sesame
Trail mix
Sanitation Items 
Alcohol wipes – used to clean around (not on) a wound to prevent the spread of bacteria.
Antiseptic wipes – used to clean wounds, kill germs/bacteria and sterilize the skin.
Car sickness bags- AKA barf bags or vomit bags
Feminine hygiene items – pads, tampons
Hand sanitizer
Kleenex
Paper towels
Personal hygiene items – use travel-size products.
Antibacterial hand soap
Body wash
Brush/comb
Chapstick
Dental floss
Deodorant
Disposable razors
Hair clips/headbands/scrunchies/ties
Hand/body lotion
Mouthwash
Nail clippers
Shampoo/conditioner
Toothbrush/toothpaste
Toilet paper
Trash bags – for disposing trash and waste
Comfort, Survival & Warmth Items 
Blanket – mylar, polar fleece, wool Candle – like this 36-Hour Survival Candle or this 3-Wick, 36-Hour Emergency Candle.
Emergency weather radio
Rain poncho
Umbrella
USB portable mobile device charger
Warm clothing (if you live or are traveling in a cold-weather area) – hat, gloves/mittens, sweatshirt, synthetic socks, wool coat.
Vehicle Safety & Preparation Items 
Bungee cords Car escape tool – like this 7-in-1 Car Safety Tool, this Emergency Escape & Rescue Tool, or this USB Emergency Escape Tool.
Car jack
Duct tape
Fire extinguisher
Fix-a-Flat
Heavy-duty work gloves
Jumper cables
LED flashlight
No-spill gas can
Reflective safety vest
Roadside flares
Safety triangles
Spare tire
Tire pressure gauge
Tow rope/strap
Utility knife
Vehicle owner's manual
Basic Tool Kit 
Adjustable wrench
Hammer
Pliers – lineman and needle nose
Screwdrivers – flathead and Philips
Socket set
Wire cutters
I know that it seems like you should have a TON of items in your car emergency kit but they are mostly relatively small items and shouldn't take up much space.
Head over to Martin Chrysler to find a vehicle that will work for your family!