Game Day recipes are the best, aren't they?! All the Game Day recipes I've ever made are easy to make and fun to eat. This Club Sandwich Pinwheel recipe is no different! The best part is that you can change it up to suit your guests' favorite flavors.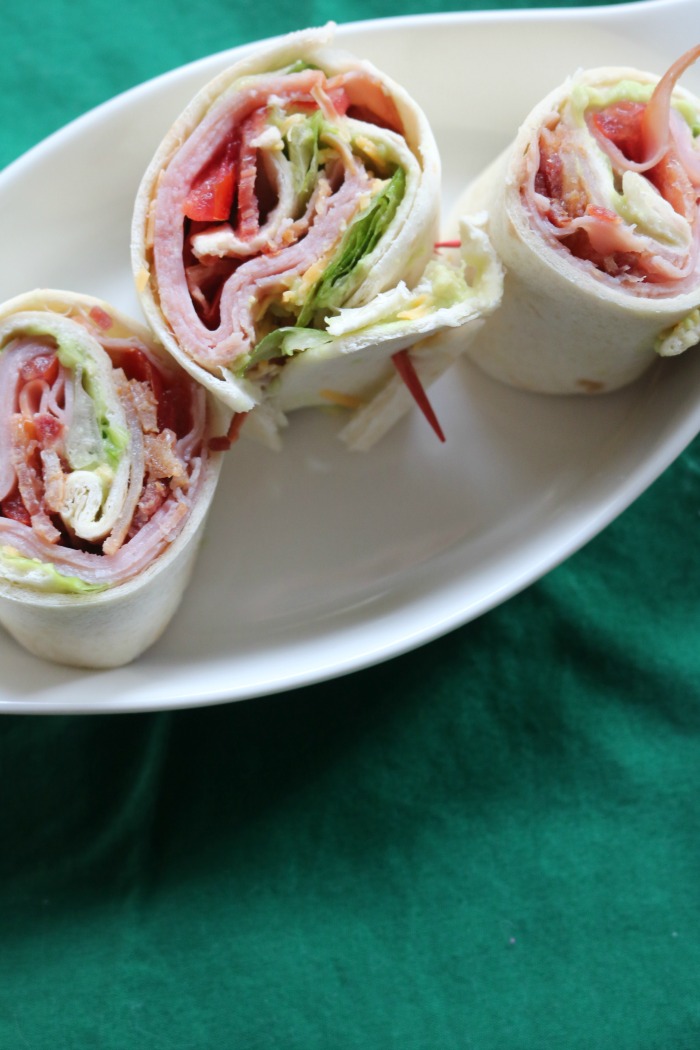 Club Sandwich Pinwheel Recipe –
Ingredients:
Wright Brand® Bacon, cooked & chopped
Hillshire Farm® lunchmeat (ham, turkey or both!)
Tortillas
Shredded cheese
Tomatoes, diced
Avocados, smooshed into a paste
Lettuce
Ranch dressing, optional
Toothpicks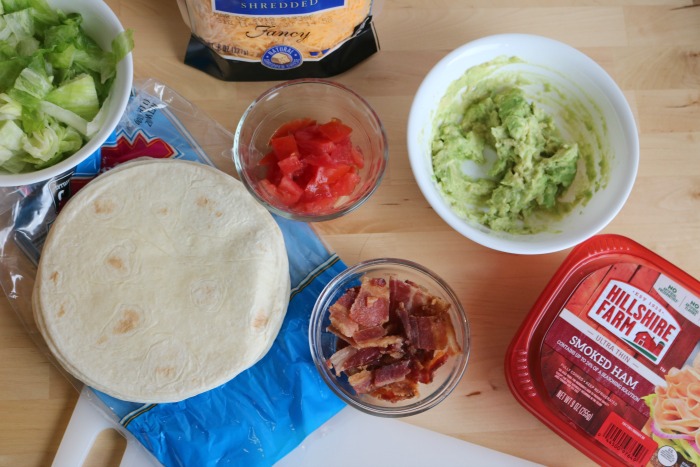 Directions:
Lay a tortilla out on a plate.
Spread avocado all over the tortilla.

Layer lettuce, cheese, tomatoes, bacon, lunchmeat and (optional) ranch dressing.

Tightly roll the tortilla.

Cut the tortilla in about 1 inch sections. (Use a toothpick to keep them together.)

Serve and enjoy!
Club Sandwich Pinwheels are perfect for any Game Day spread because they are delicious and filling. Plus, it doesn't take long to throw them together! (The longest part is cooking the Wright Brand® Bacon.)
Sensible Tip: Make the bacon (and some extra!) before Game Day so you can put the pinwheels together in no time!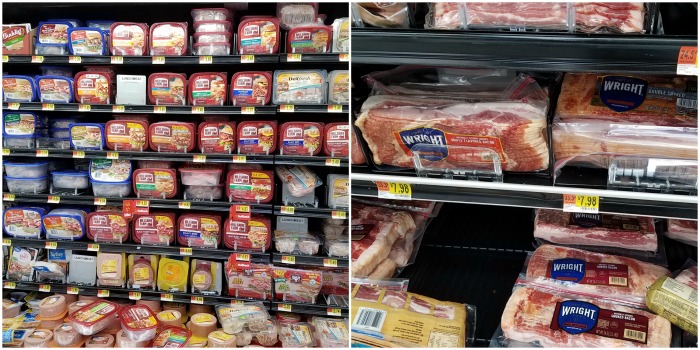 In addition to Wright Brand® Bacon and Hillshire Farm® lunchmeat, Game Day necessities like Hillshire Farm® Lit'l Smokies® Smoked Sausage, Ball Park® Hot Dogs, Tyson® Crispy Chicken Strips, Tyson® Any'tizers® Snacks and State Fair® Corn Dogs can be purchased at Walmart.
Make every touchdown tasty with club sandwich pinwheels on your Game Day table. Your belly and all your guests will thank you – and that'a a promise!