Trolli Strawberry Puffs are one of my all-time favorite candies but it's become harder and hard to find them locally. I decided I was going to attempt a less sugary treat with a similar flavor and that's how I came up with this Strawberry Cream Gummies recipe. This treat isn't exactly a strawberry puff but it's pretty good and it'll satisfy my sweet tooth in a pinch!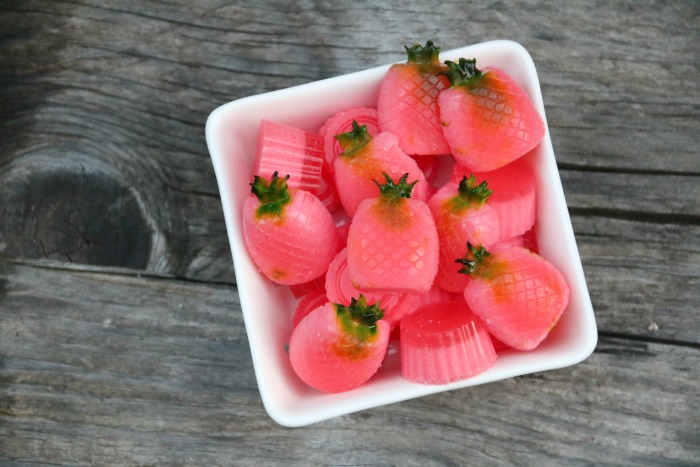 **Full Disclosure: This post contains affiliate links.
Strawberry Cream Gummies –
Ingredients:
1 package (3 ounce) strawberry Jell-O (regular or sugar-free)
1 envelope unflavored gelatin powder
1/2 cup boiling water
1/2 cup heavy whipping cream
Directions:
Dissolve Jell-O and gelatin powder in boiling water.
While stirring, slowly add the heavy whipping cream and continue to stir for 1 minute. (Note: If you add the cold heavy whipping cream all at once and don't stir well, the gummies will have a layered affect.)
Pour the liquid mixture into silicone molds and refrigerate for at least 30 minutes. *NOTE: I used my pineapple mold because I didn't have a strawberry one.*
Pop the gummies out of the mold(s) and store in an airtight container for no more than 7 days.
Serve and enjoy!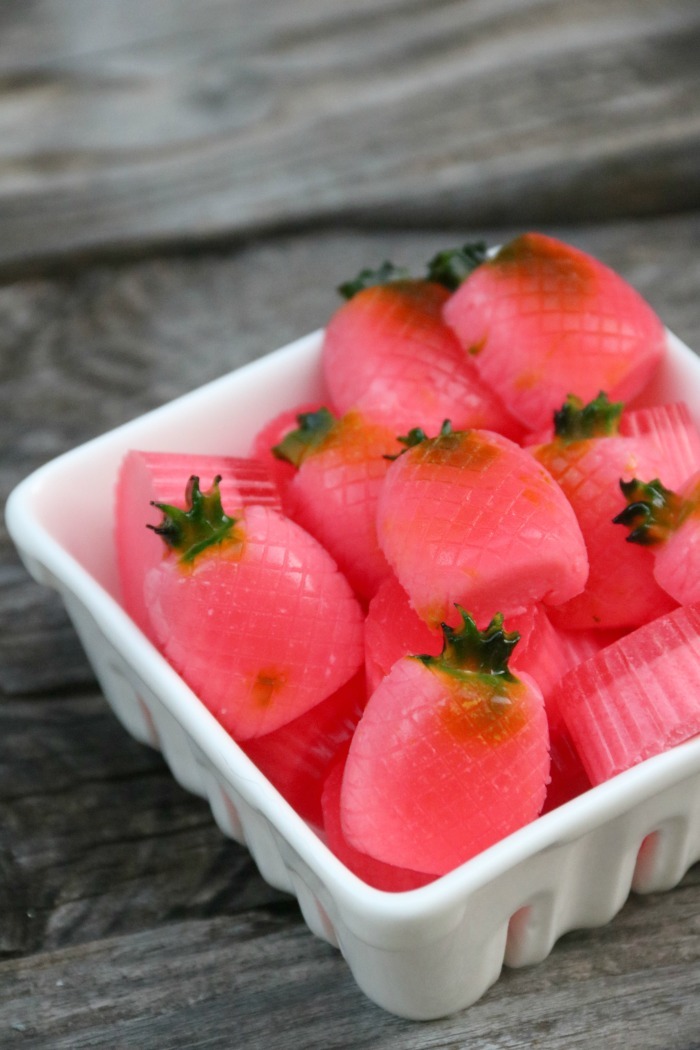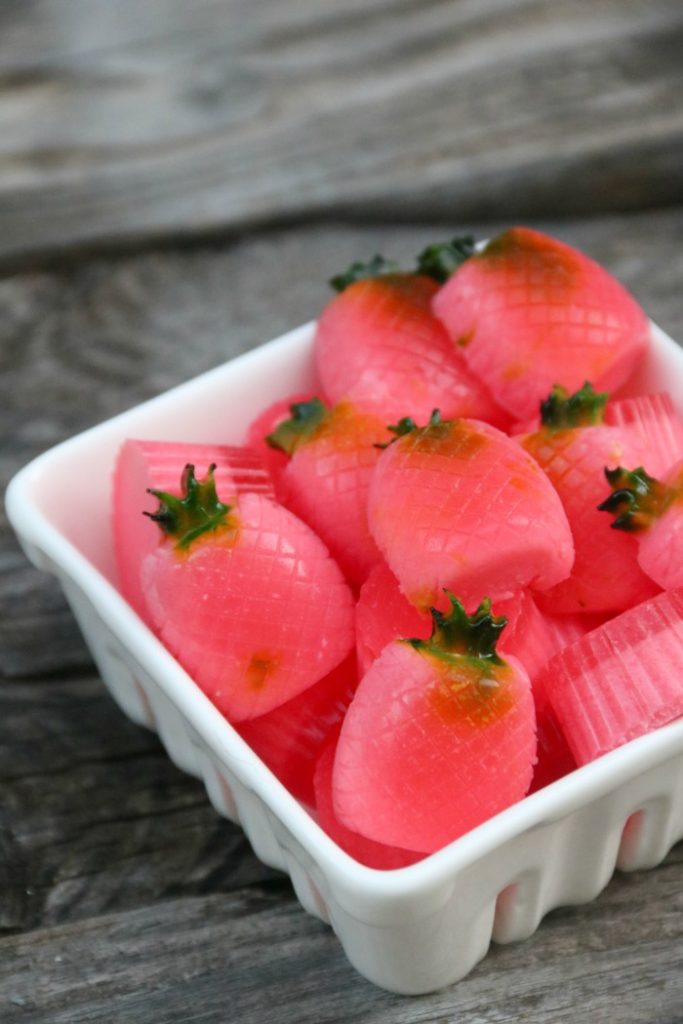 I think the cream in these gummies make them smooth, creamy and even more delicious than a 'regular' gummy. Swap the strawberry Jell-O for an entirely different flavor to customize these gummies to fit your family's desires.
Will you make Strawberry Cream Gummies?
Homemade gummies are my new favorite treat. My family likes them, too, but I'm not sure that's a bonus since they help me finish the gummies off much sooner than I'd like – ha!
Give my Pineapple Gummies a try, too!