I absolutely must to have Dole Whip when I visit any Disney Park! It's a non-negotiable. Since I don't get to Disney as often as I'd like, I wanted a recreate something similar at home. That's how this Pineapple Gummies Recipe was created. And, if I do say so myself, they are quite fantastic! They almost fill the void of an actual Dole Whip.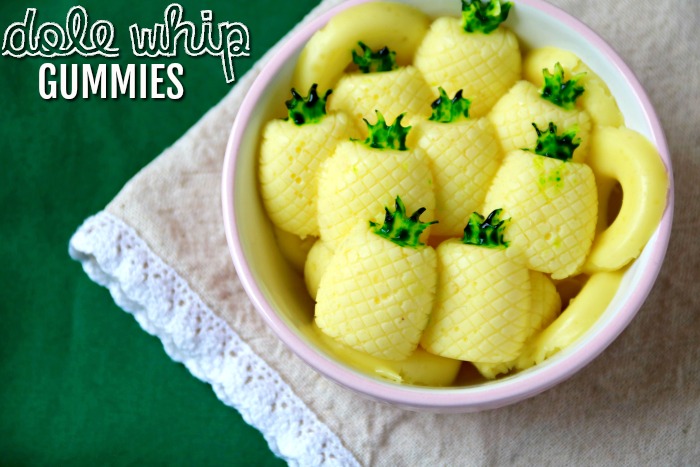 **Full Disclosure: This post contains affiliate links.
Pineapple Gummies Recipe –
Ingredients:
1 package (3 ounce) pineapple Jell-O
1 envelope unflavored gelatin powder
1 cup heavy whipping cream
Green gel food coloring, optional (for the pineapple tops)
Directions:
Prepare your molds with optional green gel food coloring by 'painting' the color into the top of each compartment.
Heat heavy whipping cream in a small sauce pan on medium heat.
While stirring, slowly add the gelatin powder and pineapple Jell-O.
Continue to stir with one hand (or a helper!) and use a dropper or spoon to fill the silicone molds with the liquid mixture.
Refrigerate for at least 30 minutes.
Pop the gummies out of the mold(s) and store in an airtight container in the refrigerator.
Serve and enjoy!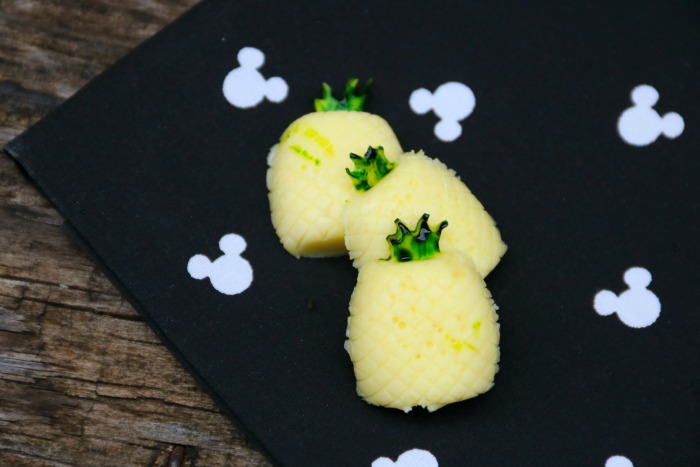 These pineapple gummies are creamy and delicious! Plus, they are a big hit with my family. The boys like it when I pack them in their lunches. And I'll eat them anytime. But you already know I'm a fan of my own handiwork!
My husband says the texture is a little off but I would whole-heartedly disagree.
Do you like Dole Whip?
Would you make these pineapple gummies?