I like picking out green to wear on St. Patrick's Day and celebrating the fun holiday with an all-green (but not corned beef and cabbage) dinner. But the last thing I want to do is decorate my house (top to bottom) in shamrocks, leprechauns and all things green for a one day event. A St. Patrick's Day Rag Wreath makes it easy to decorate for the Irish celebration since it can be stored flat, pulled out of storage and fluffed up a week before and put away a day or two after.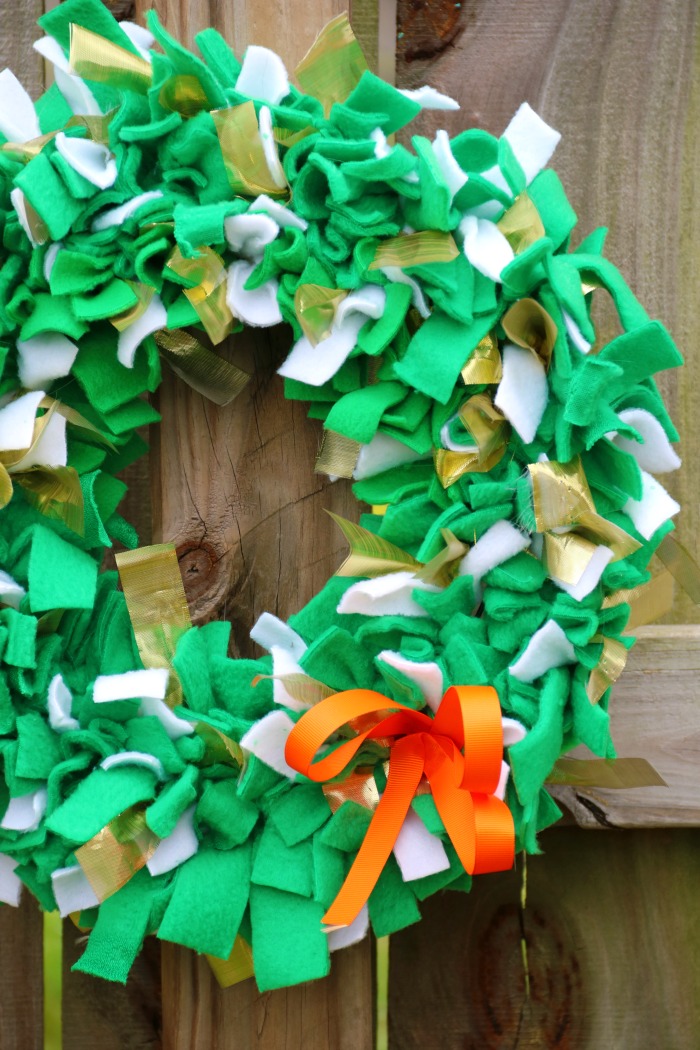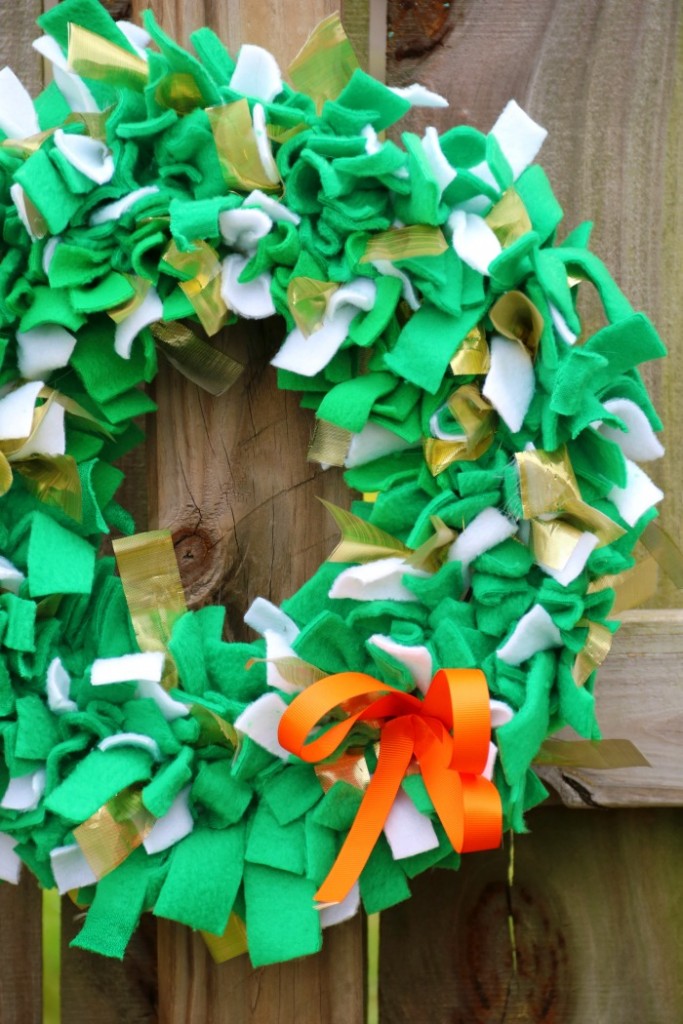 **Full Disclosure: This post contains affiliate links.
St. Patrick's Day Rag Wreath –
Supplies:

Three colors of fabric – I used 1/4 yard of green & white fleece and 1/4 yard shiny gold fabric.
Straight-edge (I used a yard stick.)
Directions:
Cut the fabric into 3/4 inch by 5 inch strips. (I used a straight-edge and eyeballed it, but 0.75×5 was my goal.)
Tie the rag strips onto the wreath frame using an overhand knot.
Optional: Add shamrocks or a small leprechaun plush to the front of the wreath.
Hang it on a wreath hanger and enjoy!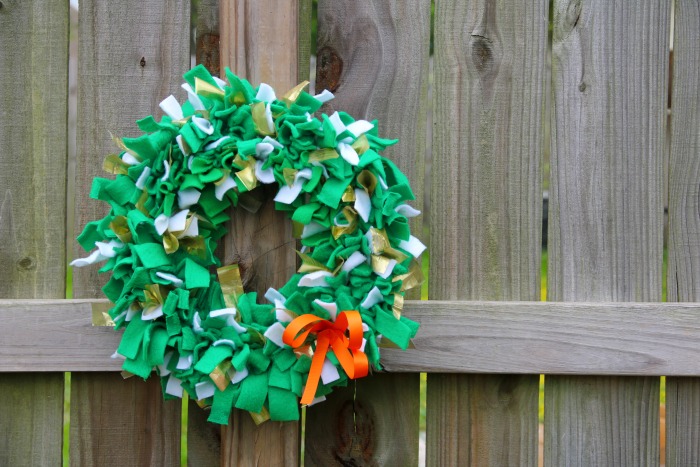 Assuming you have all the supplies on hand, the St. Patrick's Day Rag Wreath can be thrown together in about an hour.
I considered adding some bright orange fleece, representative of a leprechaun beard, here and there to my wreath but my family told me it would be stupid and wouldn't make any sense. Needless to say, their logic won.
Do you celebrate St. Patrick's Day?