If you stood outside my window and watched my kids,  you'd think, 'WOW! Those kids eat ALL the time!' It's true, they do. My kids are big grazers. They could eat at least every hour and still want more. Summer months are good for grazing so I keep my pantry stocked with plenty of healthy snack options like
Lärabar
.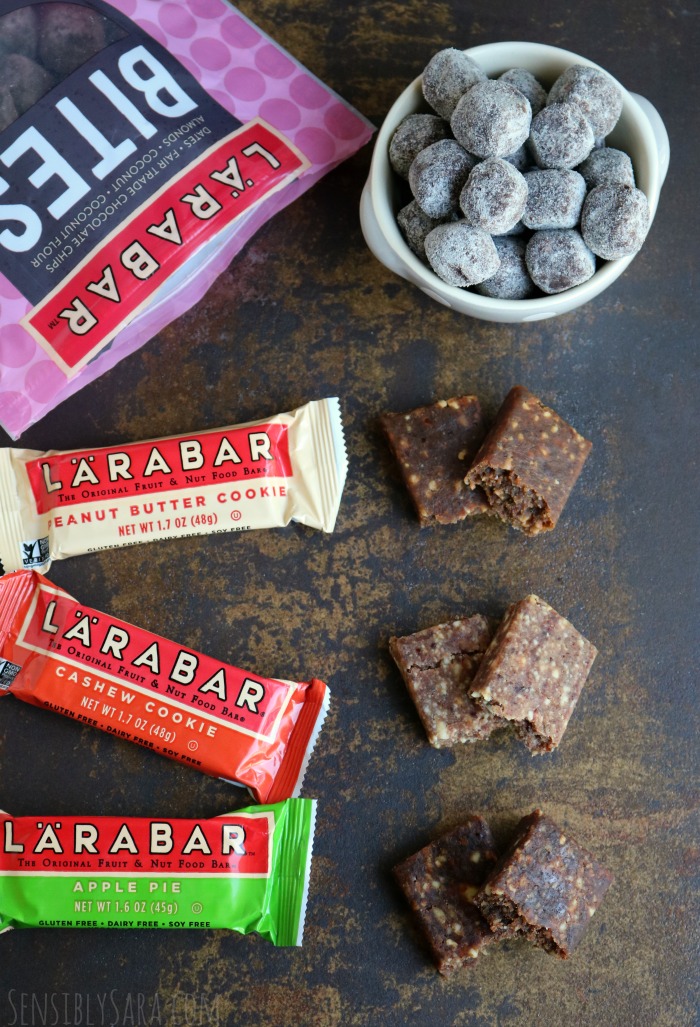 With back to school looming, however, I needed to start thinking about how I'd fill my grazers' bellies while they are not in my care. After putting our heads together, we've decided that sending backpack snacks is the best option. Of course, everything will have to be shelf-stable so they won't go bad during the day.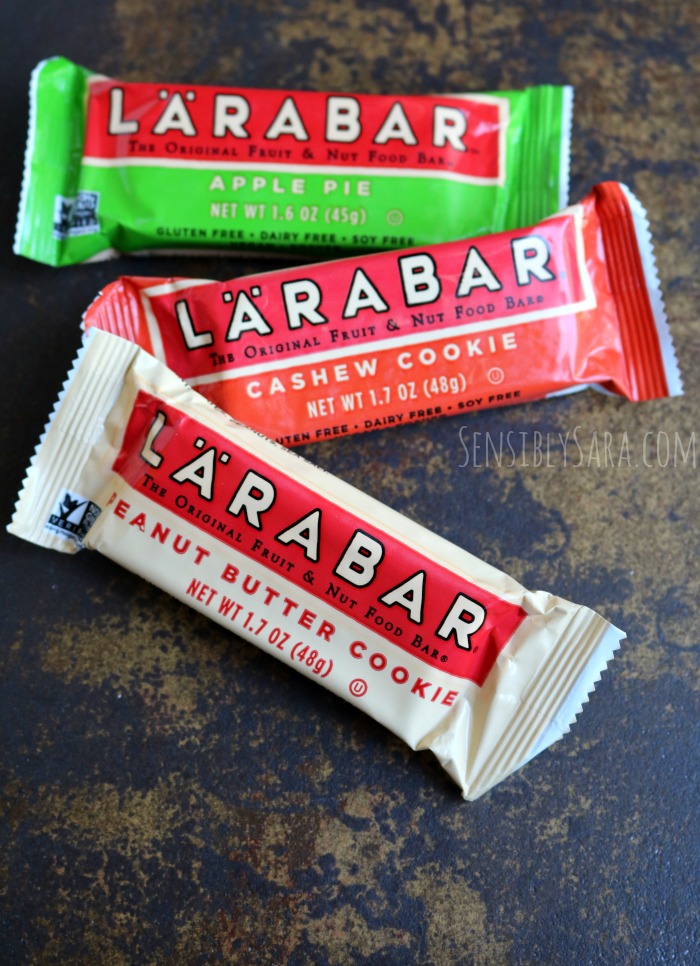 Simple Healthy Snack Options:
Lärabar products – Lärabar Bites Chocolate Macaroon and Lärabar Fruit and Nut Bars, Variety Pack (18 ct. which includes Cashew Cookie, Apple Pie and Peanut Butter Cookie ) can be found at Sam's Club!
Apples or applesauce
Jerky
Vegetable Chips
Pre-packaged popcorn
Nutrition drinks
Now that I know how I'll keep my kids' stomachs full during the day with delicious, healthy snack options, I am ready to send them back to school!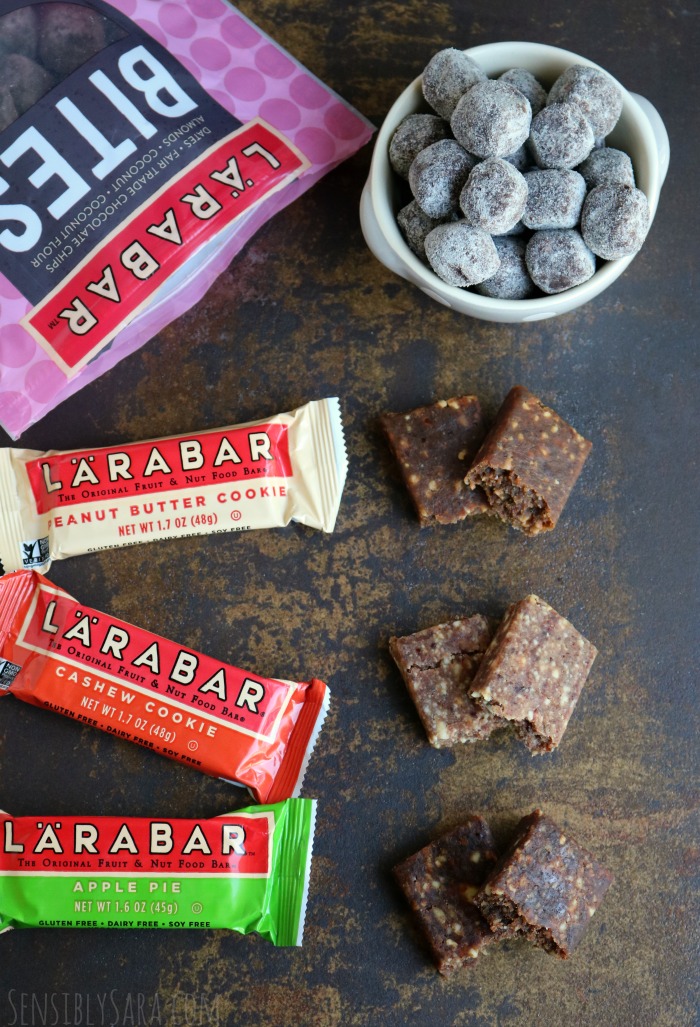 About Lärabar:

At Lärabar®, they believe that the foundation of a sound mind, body and spirit is derived from what you eat – and what you eat is most delicious and satisfying when it's in a whole, natural state. They believe that it doesn't matter who you are, everyone deserves to eat great food. They are passionate about creating delicious, convenient snacks that are made from just a few, simple ingredients for everyone to enjoy. To this day, the Lärabar team continues to be inspired by Lara's vision. Their Original Fruit & Nut Food Bars are made with only a few, recognizable ingredients, are minimally processed, and GMO free.
Visit the Lärabar website to learn more about the product.
Share your simple foods to Instagram using #Lärabar for a chance to be featured.