**Full Disclosure:  I participated in the Seadog Lakefront Fireworks Cruise while I was in Chicago for BlogHer.  No compensation was received.  All opinions (and excitement) are my own.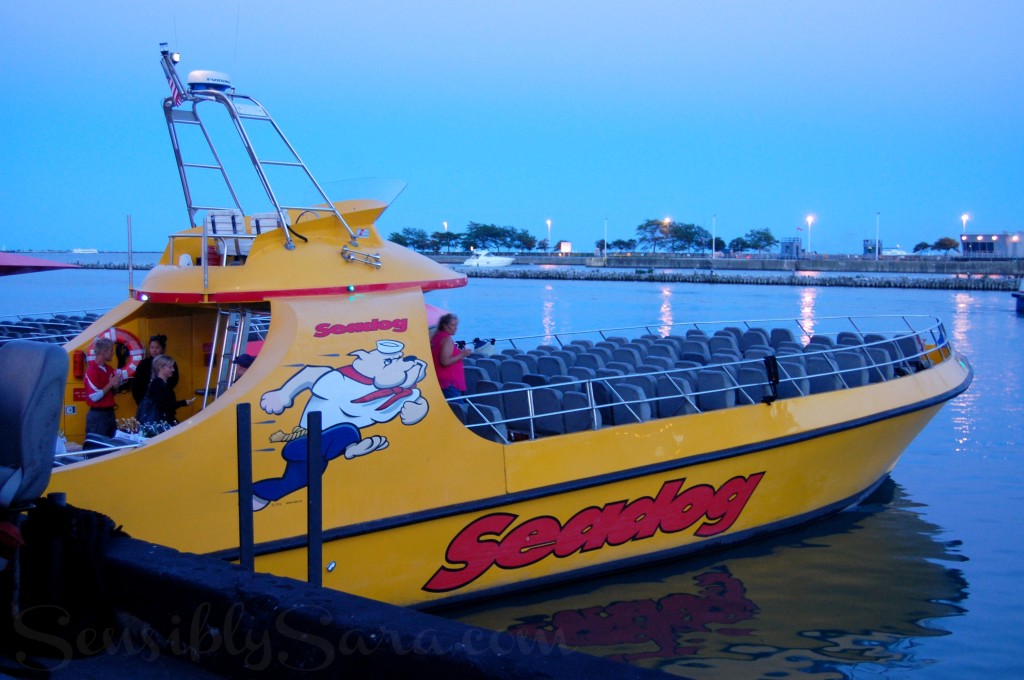 A few weeks ago I told you that I was going to have the opportunity to experience the Seadog Seaboat Fireworks Cruise.  I landed in Chicago early Wednesday afternoon and just after dinner time, I was on that beautiful yellow boat for a fireworks show from the lake!
I boarded the boat with 2 friends and we headed straight to the front.  We found seats in the second row and couldn't wait to get started.  At about 9pm, the boat left the dock and we headed out into the sunset.  Jake (the tour guide) was very friendly and shared all kinds of fun facts about Chicago.
It was a phenomenal night!!  I got to see the panoramic view of the Chicago skyline, a harvest moon, gorgeous fireworks and I had a TON of laughs with some amazing women!  I could have stayed out there a lot longer, but the cruise was over so I didn't have much of a choice.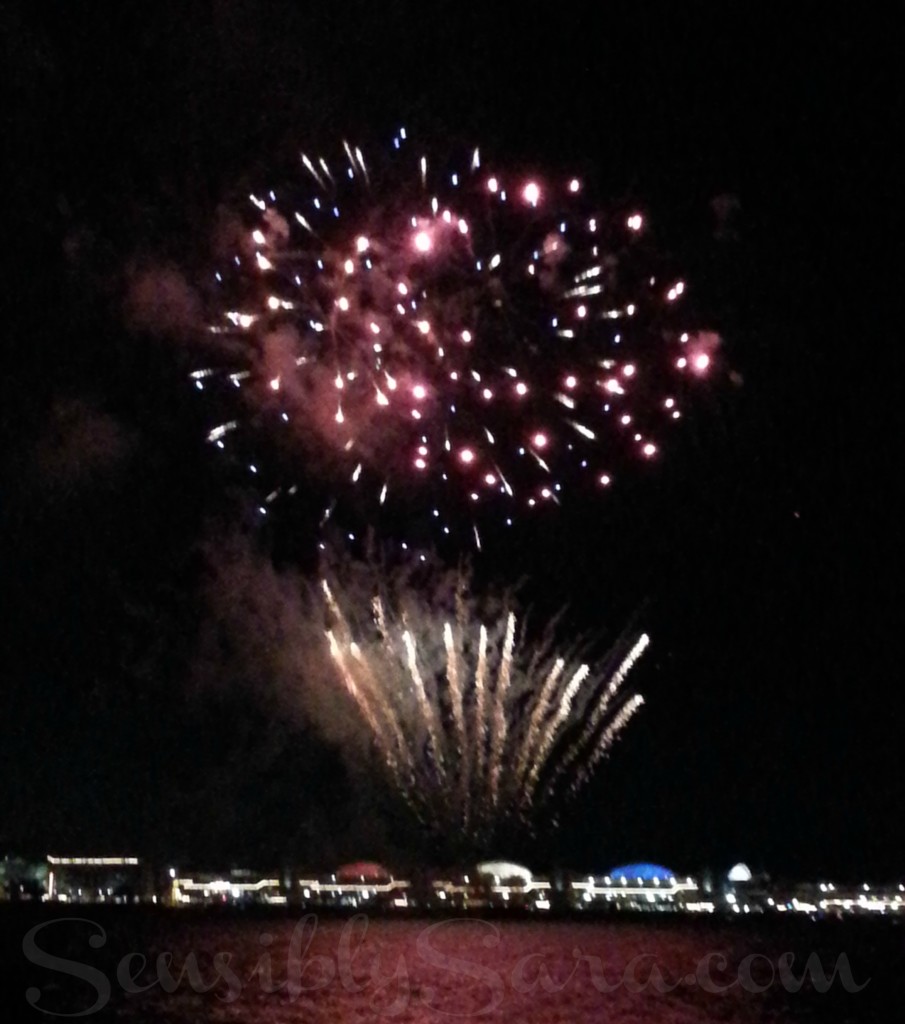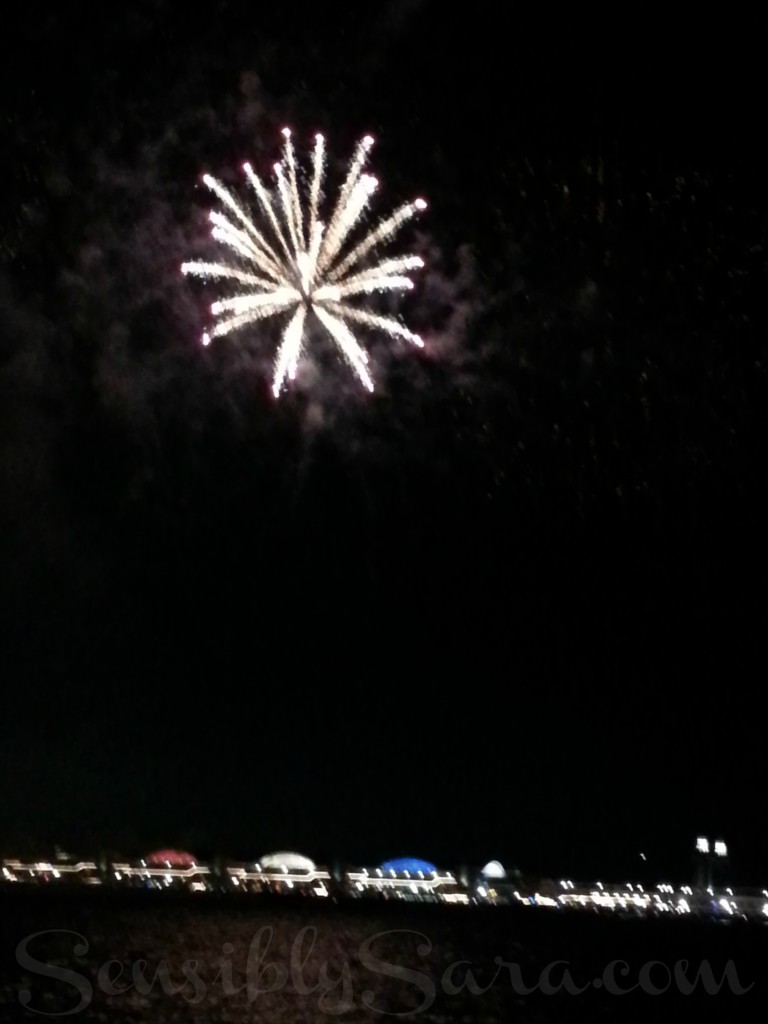 Sorry, I know those photos aren't great, but I never said I was a good fireworks photographer! 😉
When we got back to the dock, the girls and I took a picture together.  These girls are SO much fun!  (L – R: Melanie, Maria, Lisa, Paula, Sam, Lisa.  Front: Me and Alicia)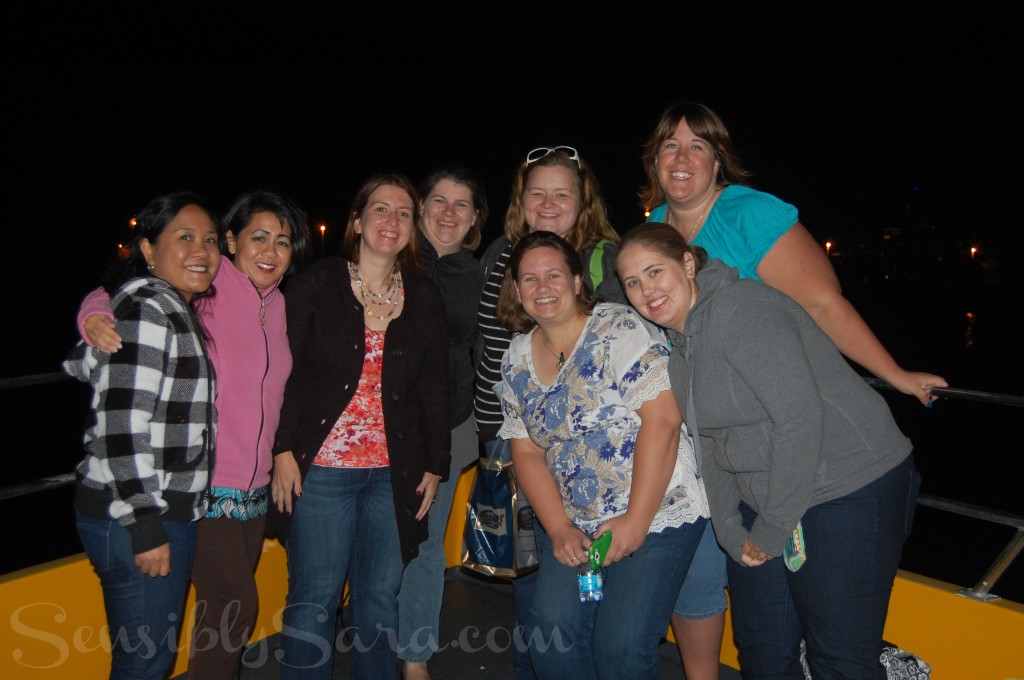 If you are thinking about taking a Seadog Lakefront Fireworks Cruise, I would definitely say DO IT!