**Full Disclosure: I receive perks as part of the San Antonio Zoo's blogger ambassador program, Zoo Troop. In exchange, I post about my experiences. All opinions are my own.
It's been years since my family and I have attend a San Antonio Zoo Boo. James was probably two years old. I remember having trouble finding parking and once we finally got it in, the zoo was so packed we could barely move. Having James in a stroller didn't make things any easier, either. After that day, my husband and I agreed that the experience wasn't something we wanted to do again. Until now!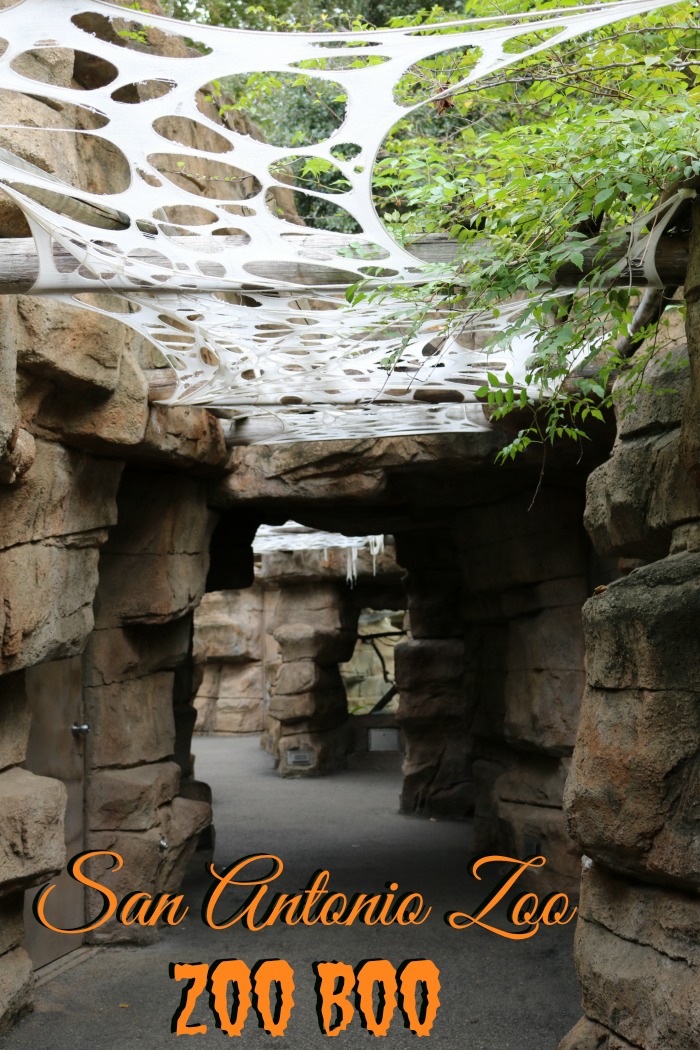 This year, the San Antonio Zoo has changed things up! Taking place everyday from September 19 through October 31. Zoo Boo is non-scary, daytime Halloween fun for the whole family and is included with the price of zoo admission (free for zoo members). Kids 12 and under are encouraged to wear their costumes. While adults may wear family friendly costumes, they are discouraged from wearing masks.
Sensible Tip: Pick up a free candy bag at any gift shop in the zoo! No need to carry around your own until Trick or Treating starts.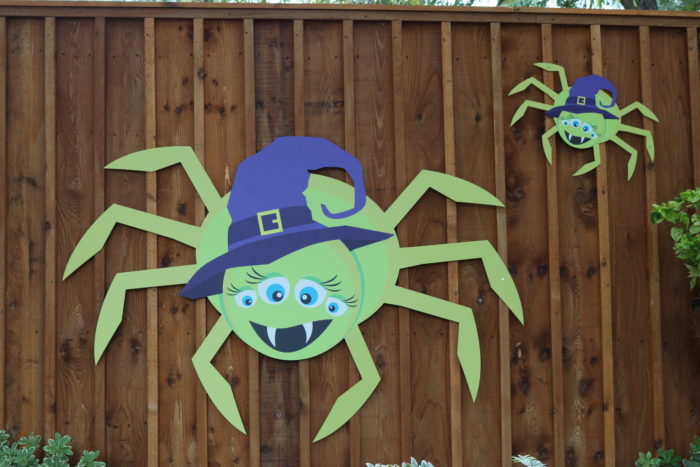 The San Antonio Zoo is open from 10:00 a.m. – 4:00 p.m. each day except Saturdays when they stay open until 7:00 p.m. Zoo Boo activities include:
Cowboy's Dance Party
Hay Maze and Monster Mash
Pumpkin Painting ($5 to be paid at the pumpkin patch area & you can pick your pumpkin) and Halloween games ($5 each to be paid at the location)
Costume Contests
Trick or Treating throughout the zoo
The Hay Maze and Pick-a-Pumpkin are at The Great Lawn (in the Toddler section). The Costume Contest can also be found at The Great Lawn. There are 10 Trick or Treating stations throughout the zoo. Look for the specially marked orange and purple umbrellas.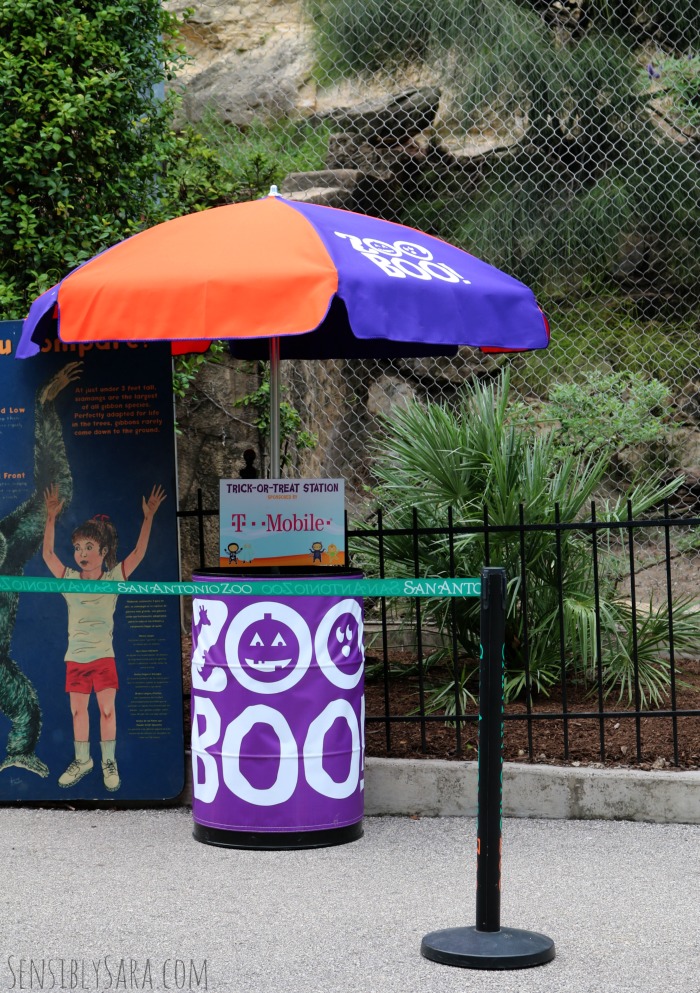 Our recent experience with Zoo Boo was so much better than the one we had years ago. Parking was rough but we went opening weekend and once inside, it wasn't overly crowded.
Check out the Zoo Boo Map:
2020 UPDATE: Starting Friday, September 18, and every Friday thru October 30, trick-or-treat from the comfort of your vehicle with trick-or-treat stations sponsored by H-E-B during Drive Thru Zoo Boo! from 5:00 – 8:00 p.m.
If you've never been to the San Antonio Zoo (or it's been awhile), take a ride on the Zoo Boo Express! It's $3.50 per person and children under 3 are free.
Have you ever been to San Antonio's Zoo Boo?