Congrats on your move! I know what you are thinking – you're so excited to be in your new place, but you are absolutely DREADING the moving process. I. FEEL. YOU. Stress a little less, though, because your move doesn't have to be awful. If you follow this list of 5 things to do, you can have a relatively easy move. Here are some awesome moving tricks for you.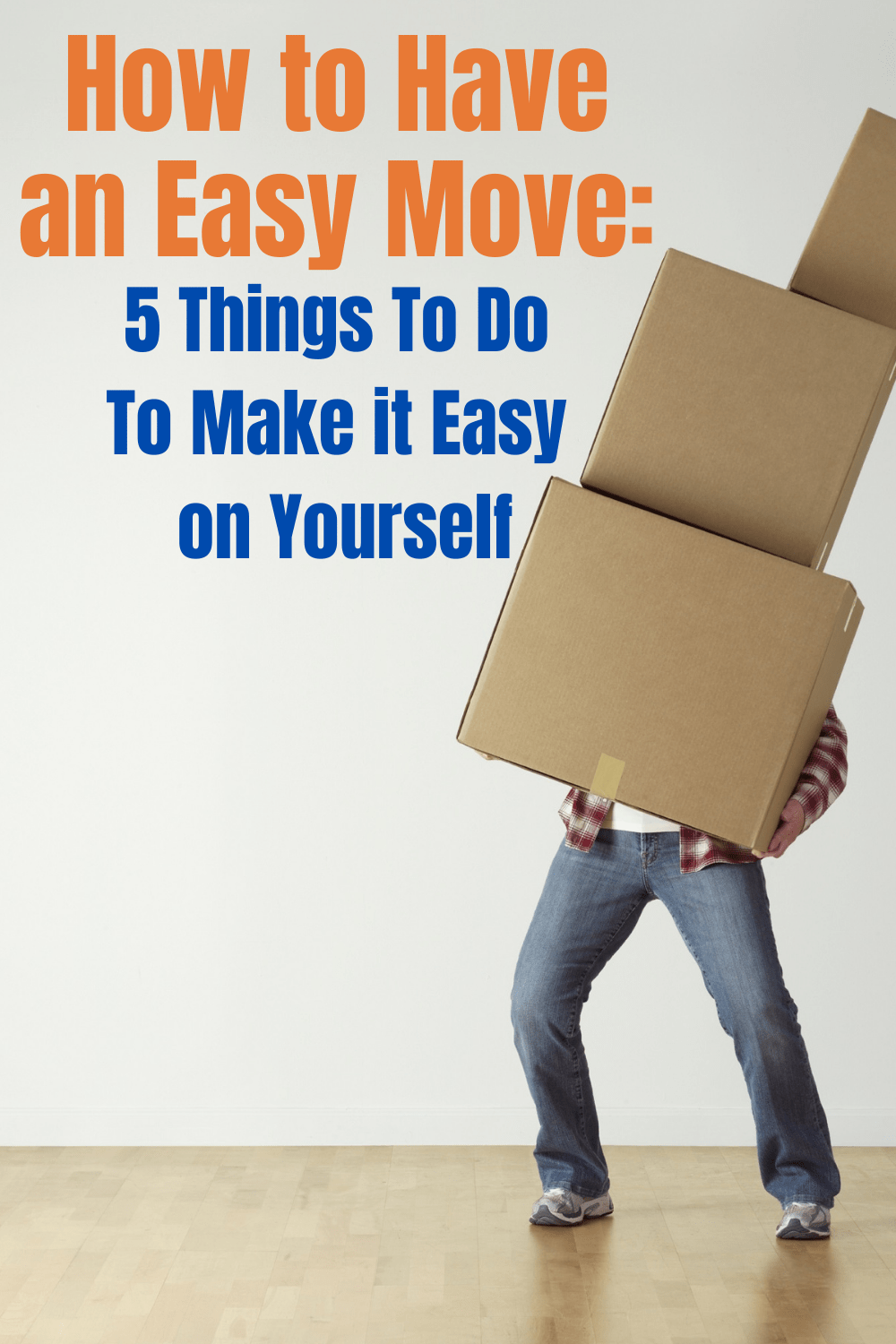 **Full Disclosure: This is a sponsored post. All opinions are my own.
An Easy Move: 5 Things To Do For to Keep it Simple
Use The Hanger + Trash Bag Trick
If you are moving yourself, use the hanger + trash bag trick to make your move a lot easier for yourself. This can make moving your clothes much, much easier. Even if you have movers, it will probably help them, as well, even though they are used to moving clothes, heavy boxes, and more. If you do use the trick, though, not only does it ensure that your clothes do not get dirty in the moving process, but it also allows you to stick them right into your closet. This takes away the time of putting clothes back onto hangers which believe me, surprisingly takes a lot of time. Here's how I made this moving hack work the best:
While your clothes are still hanging, use a rubber band and tie about 15 or so hangers together. It makes it much easier when you rubber band the hangers together.

Take the trash bag and put a hole in the middle of the bottom (opposite side of where the ties are).
Stick your hand through that hole and put it over the hanger.
Tie the trashcan at the bottom making sure that all clothes are tucked in. This way they won't drag on the ground and get dirty.
Doing it this way makes it so easy for you to move and unpack your clothes and it also keeps them safe and clean in the process.
Have An "Open First" Box
I am not sure where I heard of this tip, but having an "open first" box is genius! Having an "Open-First" box allows you to put everything important that you need for that first night. In my case, I actually used my laundry hamper but another great idea is using a trash can which doubles its use. Instead of packing this box in with all of your other boxes, take it and put it in the front seat of your car. This way, you are ensuring that it does not get lost in the hustle of everything. Wondering what to pack in that box? Here are a few ideas:
Toilet paper

Paper towels
Scissors
Toiletries (toothpaste, toothbrush, shampoo, conditioner, deodorant)
Towel(s)
Pajamas
Clothes for the next day
Cleaning supplies
Whatever else you need for the first night/day
Send Packages Straight To Your New Home
If you are moving to a house and not an apartment, this tip might be for you. It also depends on when the package is supposed to be delivered and when your closing date is, but it's a good tip if you can make it work! Instead of ordering things to your old home and having to find a place to pack them for your new home, start shipping the products directly to your new home. If you're worried about this, there is an easy way to figure out when it will be delivered (before or after your closing date). When you are checking out, it should give you a delivery date once you put in the address!
Stock Your Fridge Without The Hassle
You already have enough going on during your moving week, so don't add grocery shopping to the list! Preshop on an app such as Amazon, Instacart, or Shipt and have all of your groceries delivered to your front door. This makes it so easy, convenient, and it just makes it so that you do not have to add another "to-do" on your list. I will say – double check your list the day you are placing your order because sometimes Amazon/Whole Foods runs out of things and you have to replace them. Easy enough, though!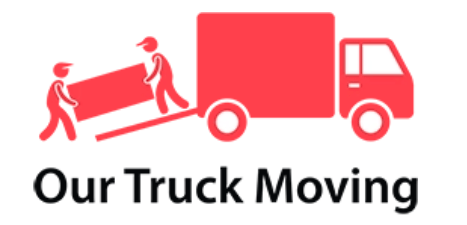 Hire Our Truck Moving
Last but not least, hire a moving company such as Our Truck Moving! They are the best piano movers in Garland TX and also offer services for residential and commercial moves, labor only services, and even packing only services! They are experienced movers in Garland, Dallas-Fort Worth metroplex, and surrounding areas. They offer customer-focused service, fast and efficient moving services, and competitive pricing. They rely on their 5 years of experience to provide the best service out there. They also have amazing reviews to show that, such as this one by one of their customers, Jack:
"I usually do my own moving. However, I got in a bind and needed some help. Honestly, I went on Groupon in search of the least expensive option. I chose Our Truck Moving because of their high rating as well as price. To my surprise, they were available 2 days later. My scheduled time was to be between 3 and 7. I received a call at 2 from a gentleman named Johnathan letting me know they were ahead of schedule and would be to my storage within 30 min. First and foremost, Jonathan's phone etiquette was completely fantastic! Which, to me, goes a long way! I arrived at my storage at exactly the same time as Johnathan and his coworker, Justin. This is what I know, Justin and Jonathan's attitude, appearance, professional demeanor, and careful attention to detail couldn't have been better!!!! My experience with each of them was amazingly professional and they both had such positive attitudes that upon their timely completion, I found myself thinking that they left me in a better frame of mind and attitude than that which my day began!!!!! THANK YOU JOHNATHAN AND JUSTIN FOR YOUR HELP, ATTITUDES AND PROFESSIONALISM!!!! Job BETTER than well done!!!!!"
Our Truck Moving is the best moving company in Texas and you can see that from their experience and their reviews. Don't hesitate to have them help you during your moving process!