**Full Disclosure: I participated in an Influencer Activation on behalf of Influence Central for P&G. I received product samples to facilitate my review as well as a promotional item to thank me for my participation. All opinions and reviews are my own.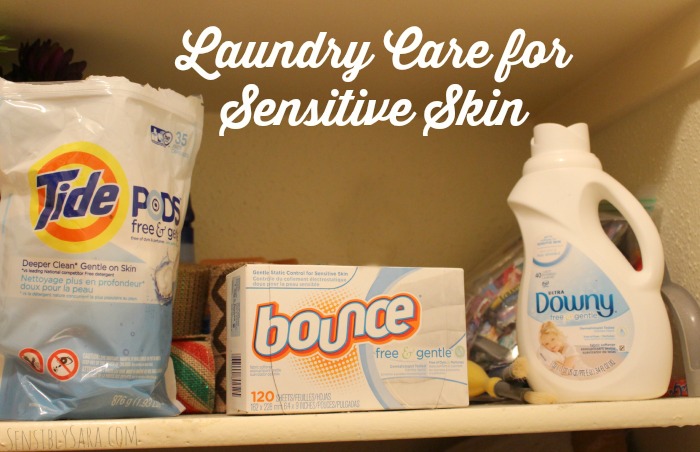 My youngest kiddo has had allergies for awhile. We had him tested when he was about 3 years old. The results were nearly three pages of allergies – only two of which were moderately serious. He had to stop eating anything with soy and/or sesame. I can't even begin to tell you how much food has soy in it.
After we learned how to cut out soy and sesame, we started eliminating the products with fragrance – especially from the laundry room and bathroom. It's easy to find bathroom products that are 'fragrance-free' but when you look at the label, they really aren't. That's where most of my dilemmas came from. We finally found products that worked for us.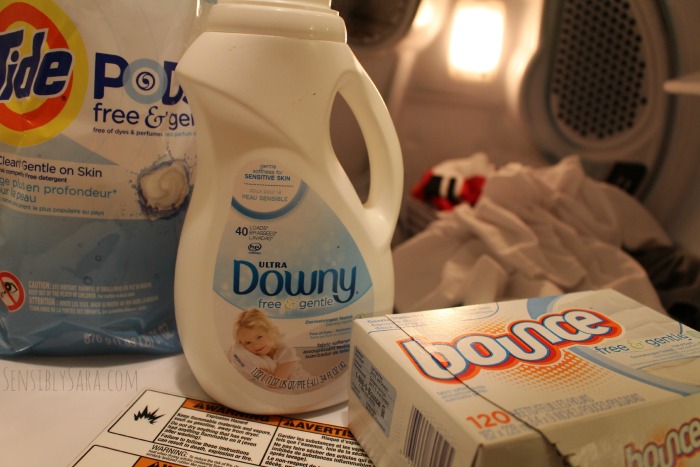 Because P&G Free & Gentle products offer sensitive skin sufferers a hypoallergenic, dye and perfume free routine while maintaining the effectiveness of trusted brands like Tide, Downy and Bounce, it was much easier for me to find products that worked for my sensitive-skinned kiddo.
Only my youngest has sensitive skin, but making the change to P&G Free & Gentle products was easy and it's been good for the whole family. I've been using a new laundry regimen consisting of three Free & Gentle products for about 3 weeks. It was incredibly easy to implement the new products – just replace your 'old' stuff with P&G Free & Gentle products and use them as directed.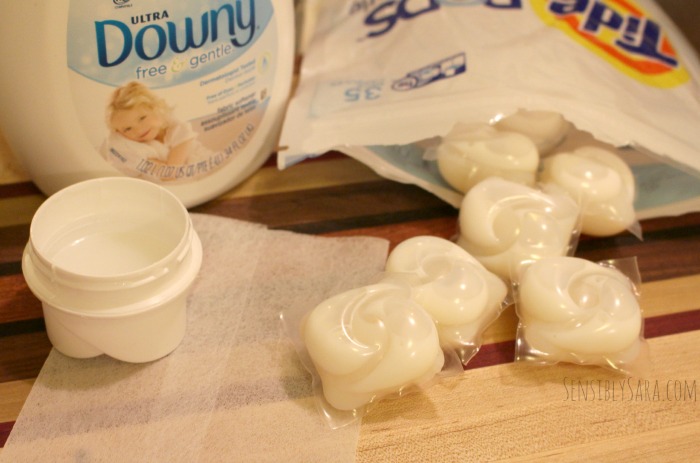 The Regimen:
Tide Free & Gentle Detergent / Tide Stain Release Free In-Wash Booster – the leading free detergent that cleans better, is mild on skin and removes more residue from stains.
Downy Free & Gentle Fabric Softener – provides comfort and freshness through its softening formula while mild on the skin.
Bounce Free & Gentle Dryer Sheet – provides freshness, softness, static control and even repels pet hair while maintaining a mild formula for the skin.
The look feel of my laundry is outstanding. My son's skin is doing fantastically!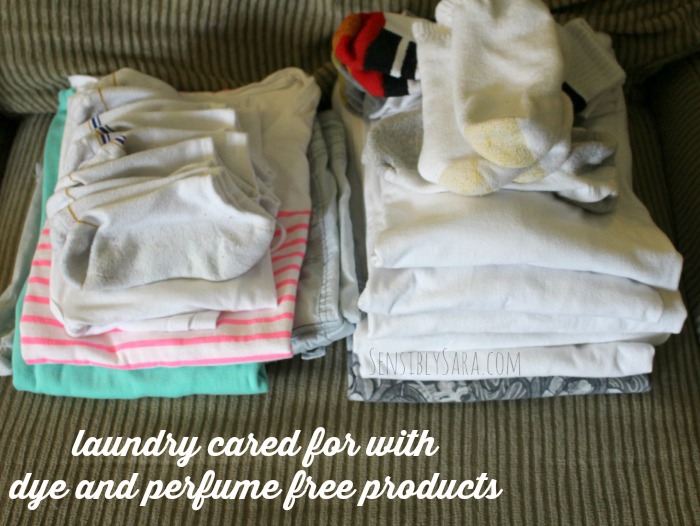 Nearly half of adults in the United States report having sensitive skin. Many of those people seek out facial and body care products specifically designed for sensitive skin, but they may not realize that the products they use to care for their fabrics (their second skin) are equally important. 87% of free detergent consumers use scented fabric softener/dryer sheets, which can cause irritation.
The P&G Free & Gentle regimen is made up of dye and perfume free products that offer sensitive skin sufferers a hypoallergenic routine that is gentle on skin. It is important to follow a completely dye and perfume free laundry regimen – from detergent to fabric softener to dryer sheets in order clean, protect and enhance clothing while allowing skin to look and feel its best. Free & Gentle products are dermatologist recommended.
What do you use for laundry care?