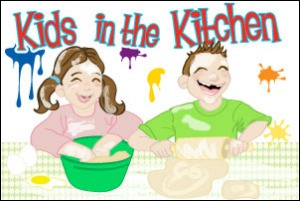 Twix Truffle Brownies – Just hearing the name (or looking at the ingredients list) is enough to make you me gain 5 pounds! But that didn't deter my kids or I from making the ultra-rich dessert.
I picked up everything I needed to make the Twix Truffle Brownies, then the kids and I got to work. Make sure you allow at least a couple of hours for this sweet treat.
Colin measured ingredients and mixed up the brownie batter. I poured it into a 9×13 baking dish and tossed it in the oven. James food processed shortbread cookies (I bought Sandies because they were cheaper than Lorna Doone cookies) while I washed the mixing bowl. After the bowl was clean and dry, Colin put the cream cheese in and James poured the cookie dust on top.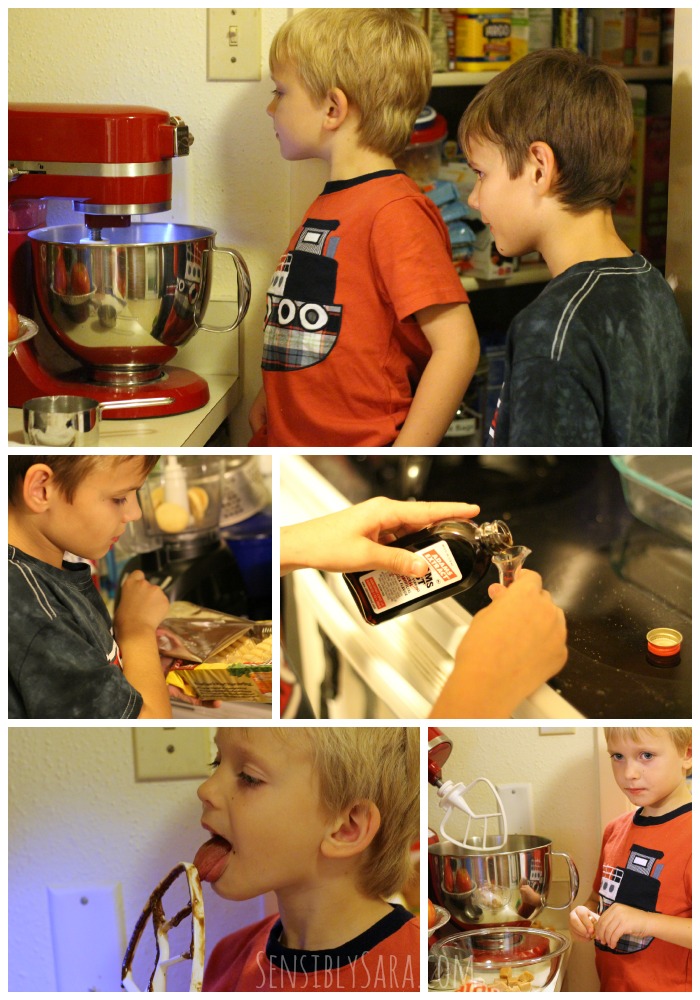 The boys had to go to bed before we were done, though, so I finished up. After the brownies came out of the oven and were cool to the tough, I added the shortbread cookie and then the caramel layers. I covered the dish and put it in the fridge. The next morning, I heated the chocolate and poured it over the caramel. It went back in the fridge for several hours.
The dessert was WELL worth the effort and wait!
I didn't take a photo of the final project. I guess that means the boys and I will have to make it again!
Would you eat Twix Truffle Brownies?
Did you have fun in the "kitchen" this week? Did you try a new food or a new kid friendly restaurant? Did your little ones use their snacks to count to 10? We invite you to share your experiences, photos, stories or recipes that include your #kidsinthekitchen!
Come join me and my co-hosts, Melinda at Look What Mom Found, Paula at Frosted Fingers, Sarah of Play2LearnWithSarah and Vanessa of VanessaBaked, each week by linking up a post, new or old, that features the theme Kids in the Kitchen. It doesn't matter what you are doing as long as you are doing it together, enjoying it and learning something along the way.
having a tea party
counting skills with m&ms
pouring from measuring cups
discovering a local restaurant that your kids love
Don't have a blog? That's ok! Just share an Instagram photo or Facebook update.