**Full Disclosure: This post contains affiliate links. If you make a purchase, I get a teeny-tiny percentage at no cost to you.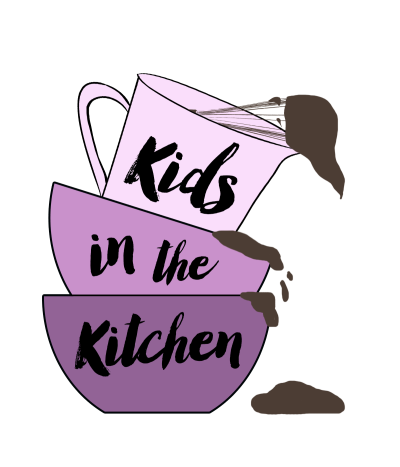 About a week ago I needed to make a 'non-fruit salad' recipe but I wanted something the boys would really enjoy. I decided on a Strawberry Watermelon Smoothie recipe – and BOY was it good!
The boys helped by cutting up the strawberries while I diced the watermelon. After the fruit was cut, we measured it out and tossed it in a blender.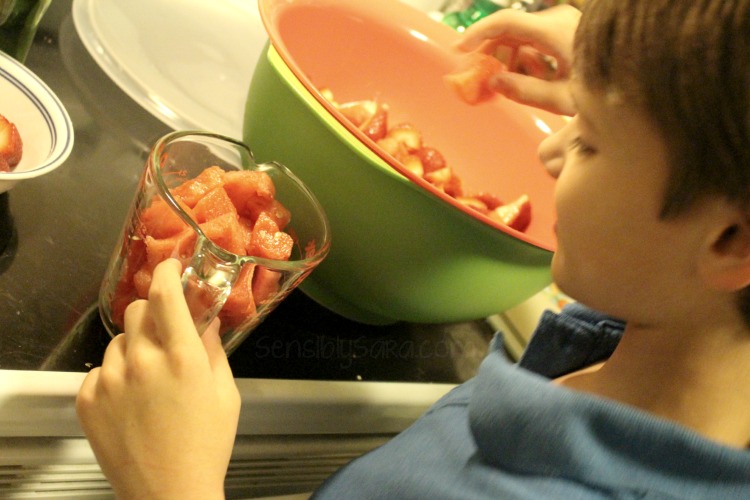 After that, the boys wanted no part in finishing the smoothie so I finished making it. Of course, they came back to drink it, though!
The strawberry watermelon smoothie is delicious and refreshing! It's not just for breakfast, either. The smoothie would make a fantastic afternoon snack or mid-day beverage.
What's your favorite smoothie flavor?

Did you have fun in the "kitchen" this week? Did you try a new food or a new kid friendly restaurant? Did your little ones use their snacks to count to 10? We invite you to share your experiences, photos, stories or recipes that include your #kidsinthekitchen!
Come join me and my co-hosts, Melinda at Look What Mom Found, Paula at Frosted Fingers and Sarah of Play2LearnWithSarah, each week by linking up a post, new or old, that features the theme Kids in the Kitchen. It doesn't matter what you are doing as long as you are doing it together, enjoying it and learning something along the way.
having a tea party
counting skills with m&ms
pouring from measuring cups
discovering a local restaurant that your kids love
Don't have a blog? That's okay! Just share an Instagram photo or Facebook update.