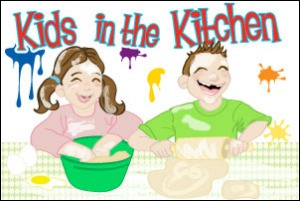 I was scrolling through Pinterest when I saw a pin with super cute Pumpkin Rice Krispies.
I immediately knew I wanted to make them so I picked up all the ingredients while my kids were at school. After we ate dinner Tuesday evening, Colin and I got to work!
I threw the butter and marshmallows in a pot. Colin stirred until they were melted. Then Colin added in the food coloring (we only used 2 drops of red and 4 yellow so it wasn't a strong orange color) and the cereal. I finished mixing it all together and then I poured it out on a cookie sheet.
I sprayed Colin's hands with cooking spray and he started to make balls of rice krispies. While he did that, I cut the Tootsie Rolls in half. When the candies were cut, I sprayed my hands and helped make the balls (pumpkins). After all the pumpkins were made and had their 'stems' in place, I took a tube of green frosting and made the leaves.
I really like the way they turned out!! And while James wasn't interested in helping, he sure didn't mind eating our hard work!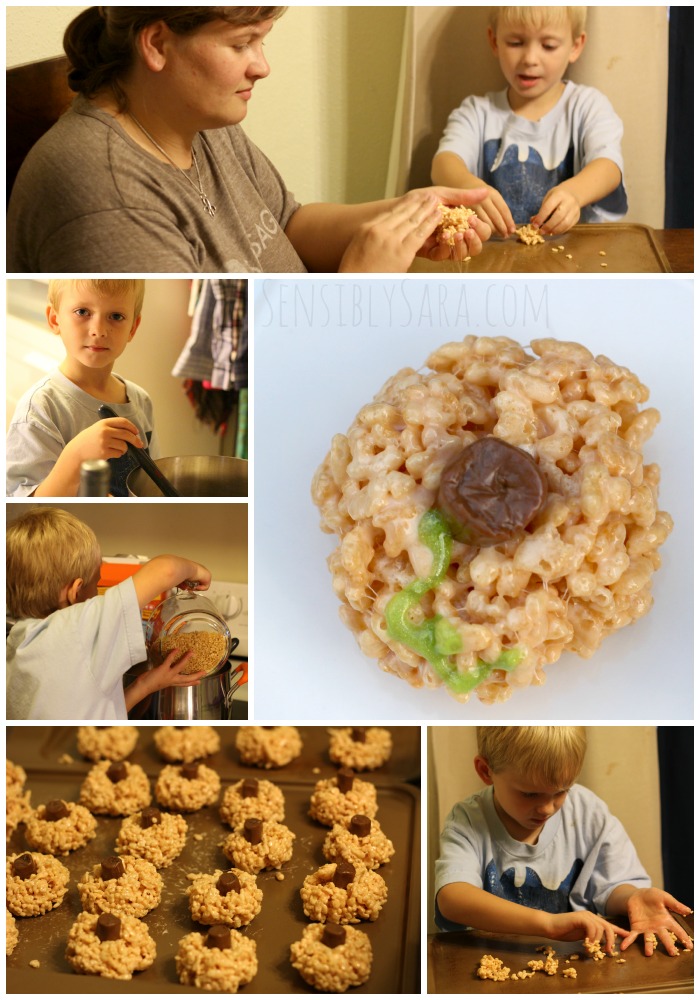 Get the Pumpkin Rice Krispies recipe at CincyShopper.com.
Would you make these for Halloween or Thanksgiving?

Did you have fun in the "kitchen" this week? Did you try a new food or a new kid friendly restaurant? Did your little ones use their snacks to count to 10? We invite you to share your experiences, photos, stories or recipes that include your #kidsinthekitchen!
Come join me and my co-hosts, Melinda at Look What Mom Found, Paula at Frosted Fingers, Sarah of Play2LearnWithSarah and Vanessa of VanessaBaked, each week by linking up a post, new or old, that features the theme Kids in the Kitchen. It doesn't matter what you are doing as long as you are doing it together, enjoying it and learning something along the way.
having a tea party
counting skills with m&ms
pouring from measuring cups
discovering a local restaurant that your kids love
Don't have a blog? That's ok! Just share an Instagram photo or Facebook update.