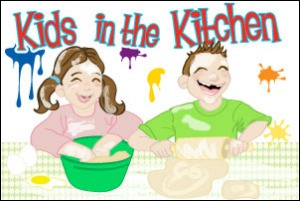 My kids love snack foods but then, I do too, so it's to be expected. Every time I've made this pizza dip recipe just for us or for a party, it's been a huge hit. I am using the recipe in an up-coming post so I'm not sharing it today, but check back on October 28th, for the post!
Anyway, Colin was willing to help me make the dip so I could photograph it. He did most of the work but I evened out the cream cheese and put the dish in the oven.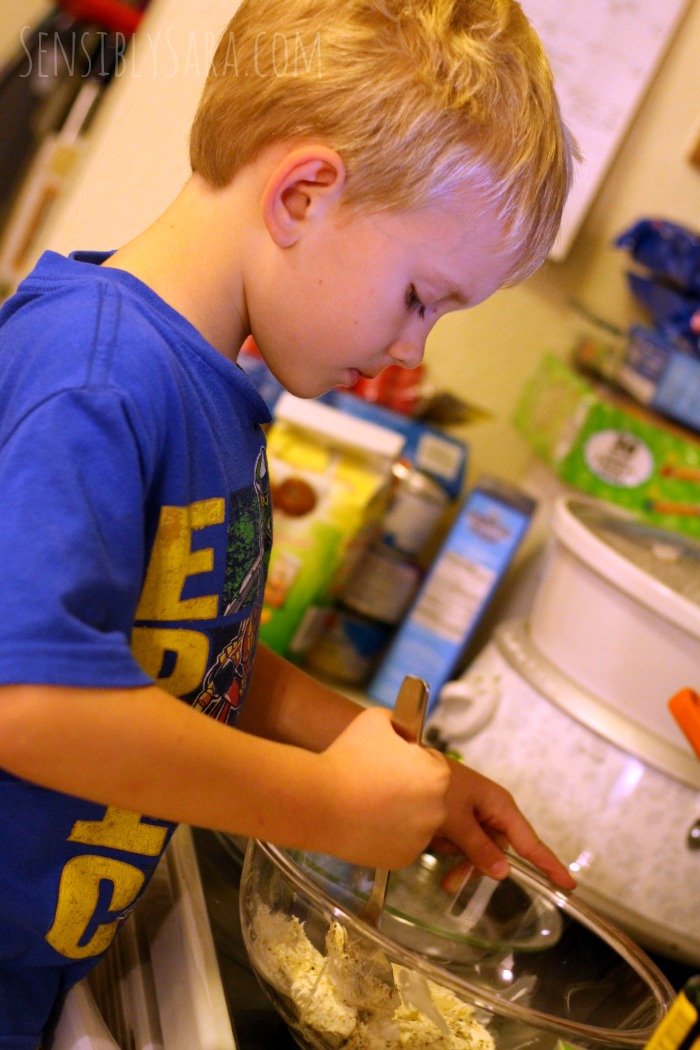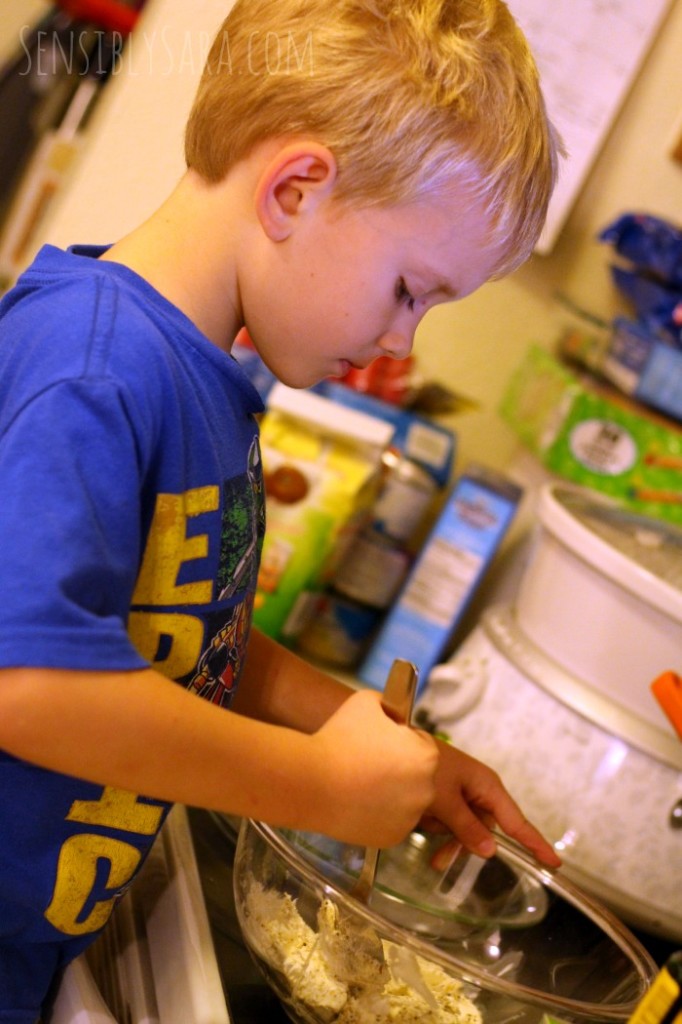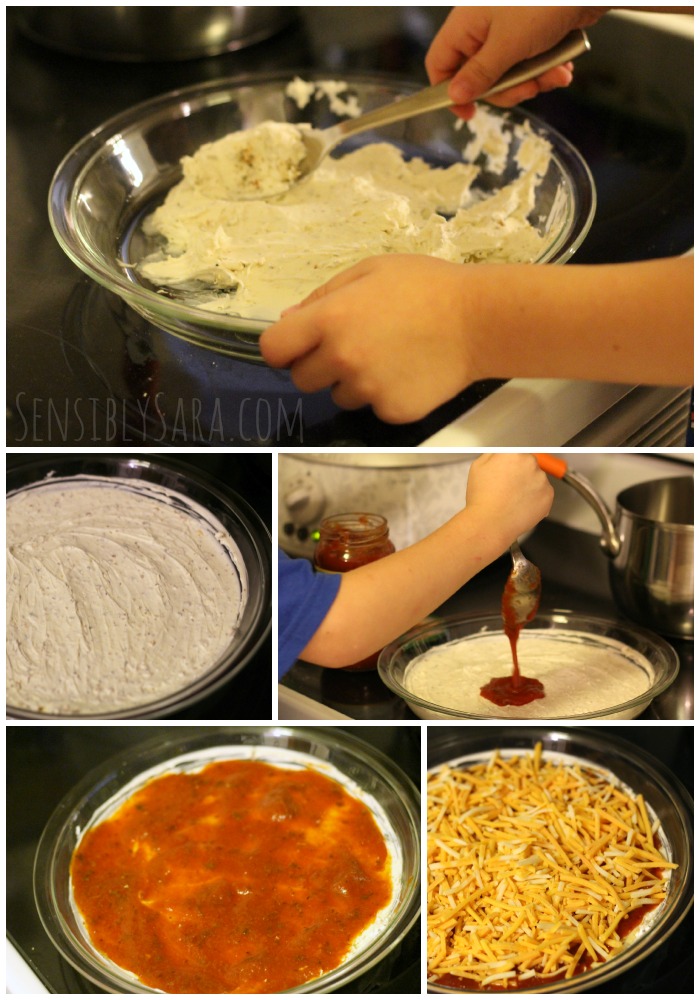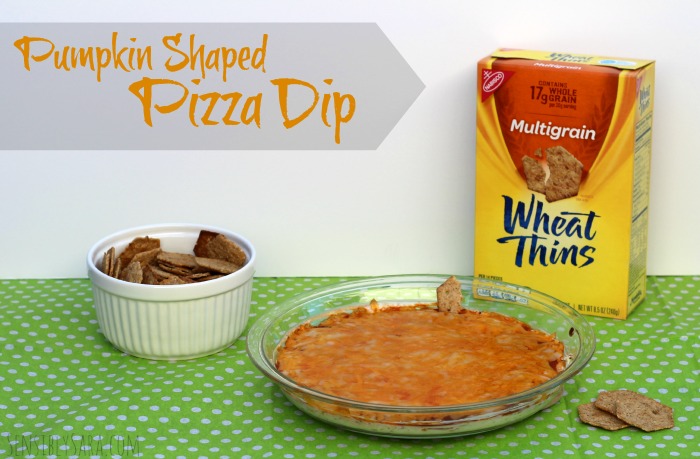 YUM! It was just as good this time as it usually is!
Have you ever had (or made) Pizza Dip?
Did you have fun in the "kitchen" this week? Did you try a new food or a new kid friendly restaurant? Did your little ones use their snacks to count to 10? We invite you to share your experiences, photos, stories or recipes that include your #kidsinthekitchen!
Come join me and my co-hosts, Melinda at Look What Mom Found, Paula at Frosted Fingers, Jeanette at Ecoigcognito, Katie at Busy Bee Kate and Vanessa of VanessaBaked, each week by linking up a post, new or old, that features the theme Kids in the Kitchen. It doesn't matter what you are doing as long as you are doing it together, enjoying it and learning something along the way.
having a tea party
counting skills with m&ms
pouring from measuring cups
discovering a local restaurant that your kids love
Don't have a blog? That's ok! Just share an Instagram photo or Facebook update.