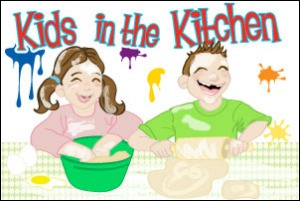 My husband is a hunter so we have a freezer full of deer meat. When we made our meal list last weekend, he suggested burgers for MLK day. He pulled out a package of deer burger meat.
Monday evening the hubs started the grill and I asked James to shape the patties. James flat out refused to shape the patties, but Colin piped up and said he'd do it.
I didn't touch the meat at all – I only told Colin how to do what he needed to do.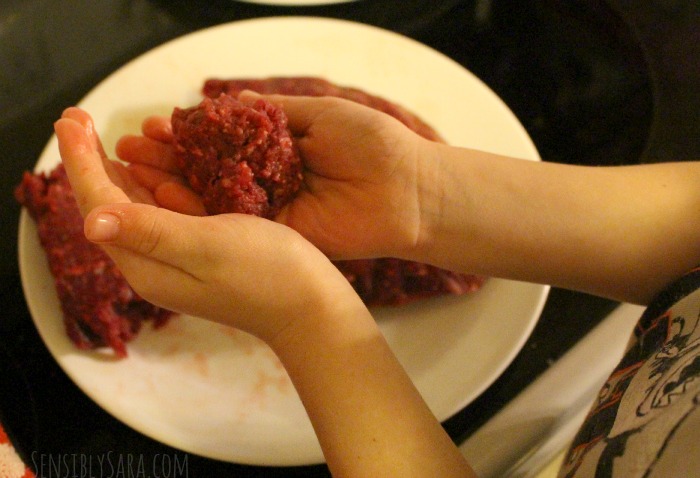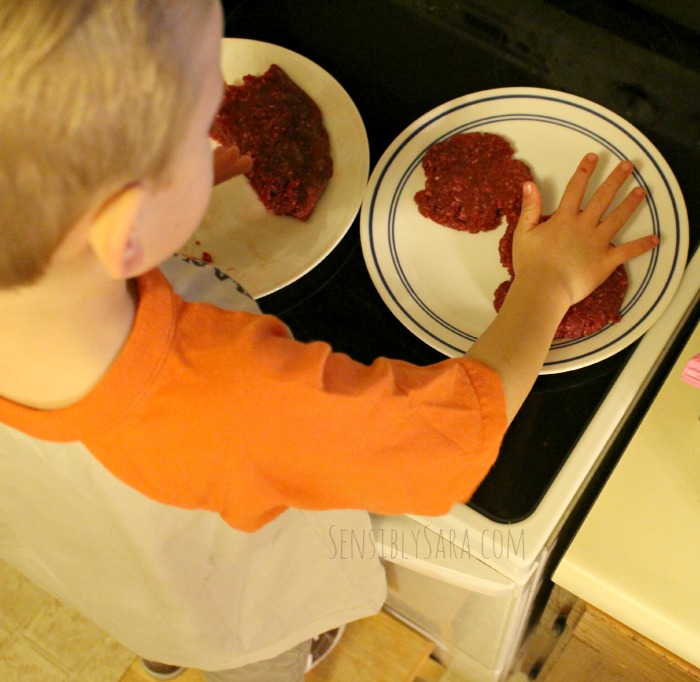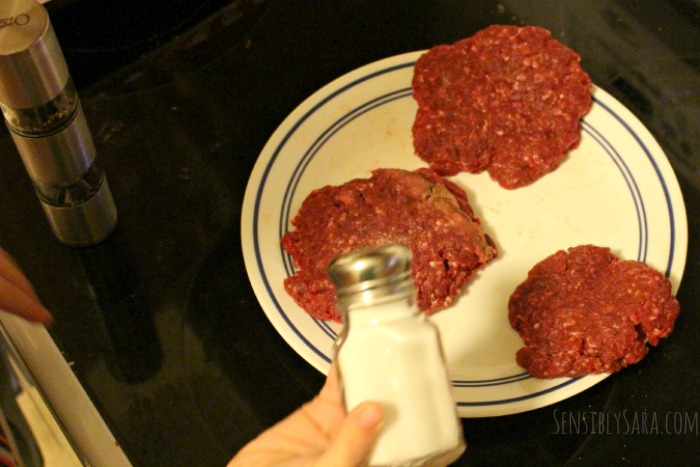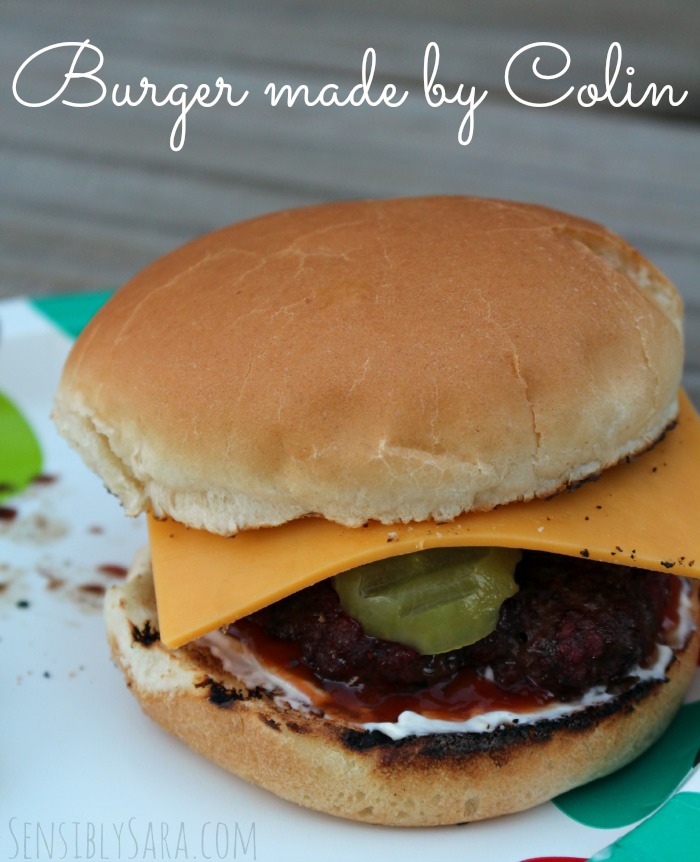 Colin did an AWESOME job!
Note: I only eat dry sausage, so I bought a cow hamburger from the grocery store.
Do you make your burger patties or buy them pre-made?
Did you have fun in the "kitchen" this week? Did you try a new food or a new kid friendly restaurant? Did your little ones use their snacks to count to 10? We invite you to share your experiences, photos, stories or recipes that include your #kidsinthekitchen!
Do you kids help in the kitchen? It doesn't matter what you are doing as long as you are doing it together, enjoying it and learning something along the way!
having a tea party
counting skills with m&ms
pouring from measuring cups
discovering a local restaurant that your kids love
I'd love to see what your kids have been up to! Don't have a blog? That's ok! Just share an Instagram photo or Facebook update.