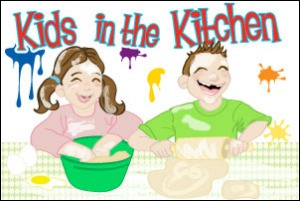 NFL kick-off is September 4th. I can't believe it's almost time for football again! If you are anything like me, you can't watch a football game without snacks. That's where Chex Mix comes in! We can eat it straight out of the bag or make something like Bacon Blooming Onion Chex Mix or Kentucky Bourbon Bacon Chex Mix. James, Colin and I decided to try the latter.
I made the bacon because I didn't want either of my boys to mess with the hot grease.
Colin poured the Chex Mix in a bowl: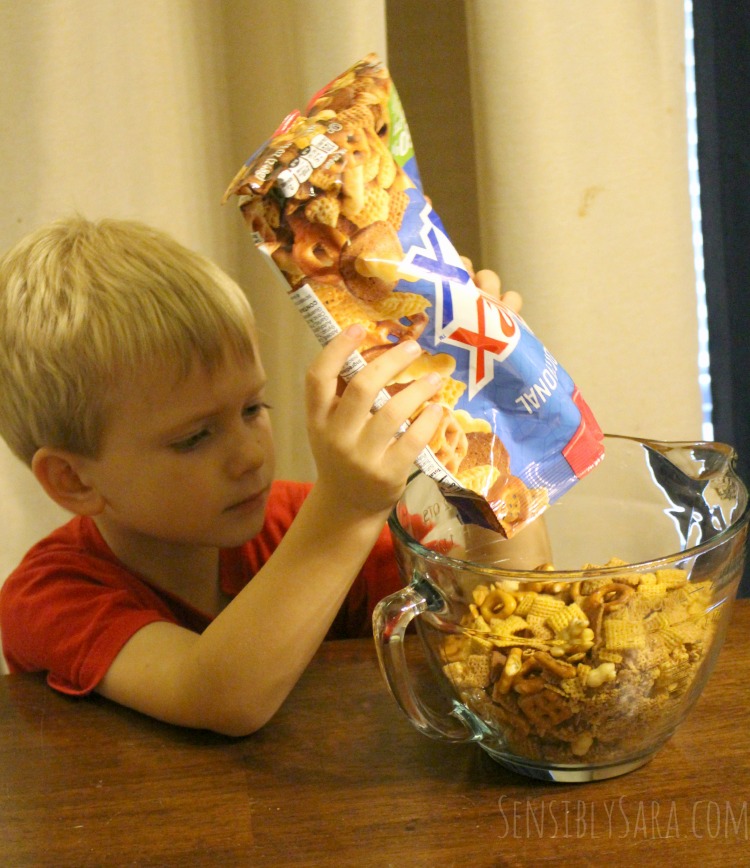 James measured out the corn syrup, brown sugar and butter. He made sure to stir it frequently.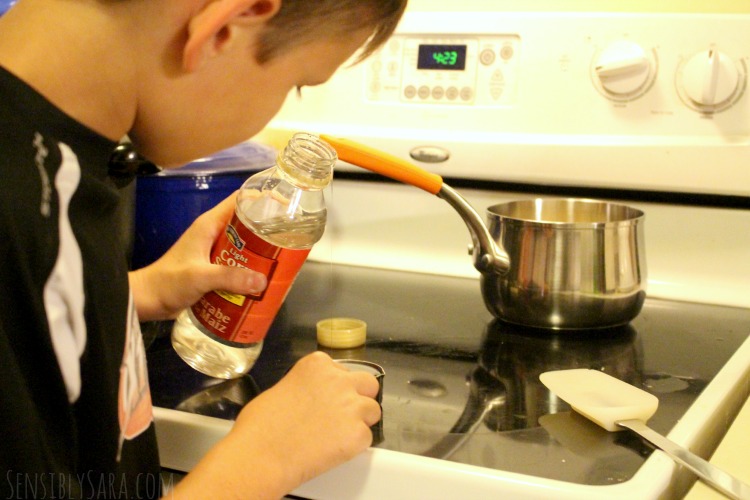 After the bacon cooled, Colin broke it into pieces and added it to the Chex Mix. I poured the butter mixture over the ingredients and he mixed everything together. I spread it out on a baking sheet and baked it until the butter mixture was caramelized.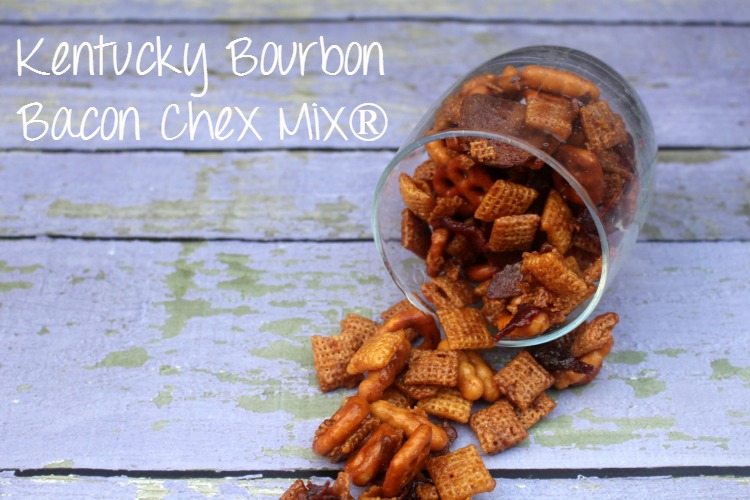 It was DELICIOUS! (But you should know we left out the Bourbon and the pecans!)
We've always been big fans of Chex Mix, but we just eat it straight out of the bag. I'll be making mixes like this a little more often, I think!
How do you eat Chex Mix?

Did you have fun in the "kitchen" this week? Did you try a new food or a new kid friendly restaurant? Did your little ones use their snacks to count to 10? We invite you to share your experiences, photos, stories or recipes that include your #kidsinthekitchen!
Come join me and my co-hosts, Melinda at Look What Mom Found, Paula at Frosted Fingers and Sarah of Play2LearnWithSarah, each week by linking up a post, new or old, that features the theme Kids in the Kitchen. It doesn't matter what you are doing as long as you are doing it together, enjoying it and learning something along the way.
having a tea party
counting skills with m&ms
pouring from measuring cups
discovering a local restaurant that your kids love
Don't have a blog? That's ok! Just share an Instagram photo or Facebook update.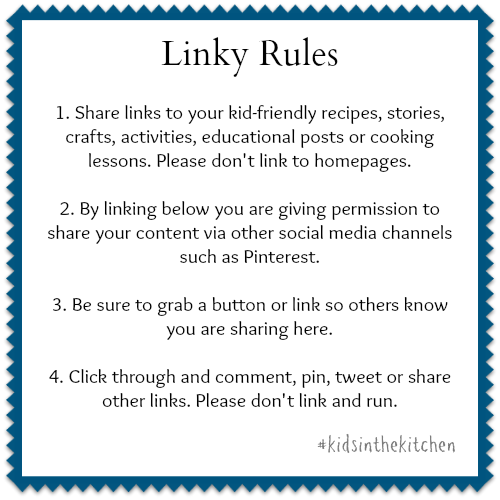 GOOD LUCK! Only one person per household/IP address may enter. This giveaway is open to US residents only (18+) and will run through midnight CST on Wednesday, September 10, 2014. The winner will be randomly chosen using the Rafflecopter widget and an email will be sent. The winner must respond within 48 hours or a new winner will be chosen. The giveaway item will be shipped directly to the winners from the sponsor. NOTE: The prize cannot be delivered to a P.O. Box.