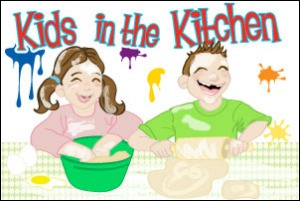 I know I haven't been keeping up with Kids in the Kitchen and I'm sorry for that! It's been hard finding time for the kids to help me in the kitchen with our new back-to-school routine.
But we are back this week (and hopefully for awhile)!
James helped me make cupcakes yesterday – mostly because he was not supposed to be looking at the television and he couldn't NOT look – but he assisted nonetheless. We just used a box mix, but replaced the water and oil with heavy whipping cream and unsweetened applesauce. He poured, measured, cracked eggs and mixed the ingredients!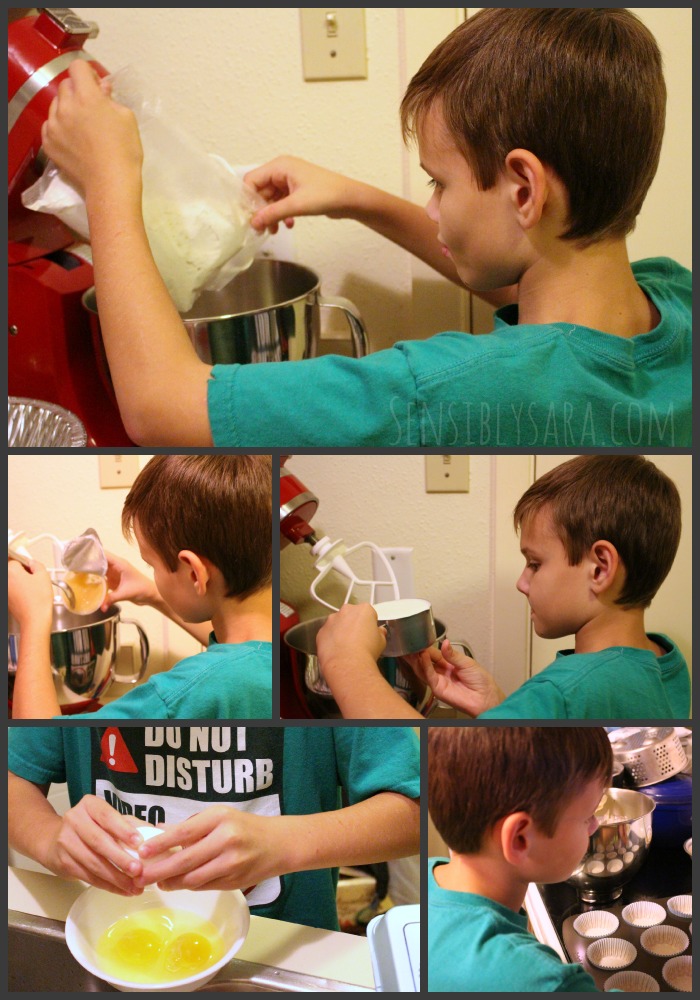 I am always nervous about letting him crack the eggs, but he did it without dropping any of the shell in!
Then James lined the cupcake pan. I scooped the batter into each liner because I didn't want him to spill.
We didn't have time to decorate the cupcakes before bed but James, Colin and I will do that tomorrow after school and I'll share them next week!
What's your favorite cupcake flavor?
Did you have fun in the "kitchen" this week? Did you try a new food or a new kid friendly restaurant? Did your little ones use their snacks to count to 10? We invite you to share your experiences, photos, stories or recipes that include your #kidsinthekitchen!
Come join me and my co-hosts, Melinda at Look What Mom Found, Paula at Frosted Fingers and Sarah of Play2LearnWithSarah, each week by linking up a post, new or old, that features the theme Kids in the Kitchen. It doesn't matter what you are doing as long as you are doing it together, enjoying it and learning something along the way.
having a tea party
counting skills with m&ms
pouring from measuring cups
discovering a local restaurant that your kids love
Don't have a blog? That's ok! Just share an Instagram photo or Facebook update.