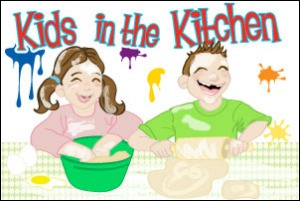 Christmas is over and we are finally finding our routine again … so we're back!
It's been cold in South Texas – not nearly as cold as it is everywhere else, but cold for South Texas standards. As a matter of fact, we are expecting ice tonight! In an effort to stay warm, everyone puts on jammies as soon as we get home from school/work and then we do homework and make dinner.
James has been home sick for the last three days (yuck!) so he wasn't allowed to help make dinner at all. But Colin was ready to lend a hand last night. He and I made Chicken Orzo Soup. I've made this soup several times, but I always leave the lemon out.
Colin helped by pouring the chicken broth into the pot and then he chopped carrots! (I can't believe I let my baby use a knife! But he did a great job!)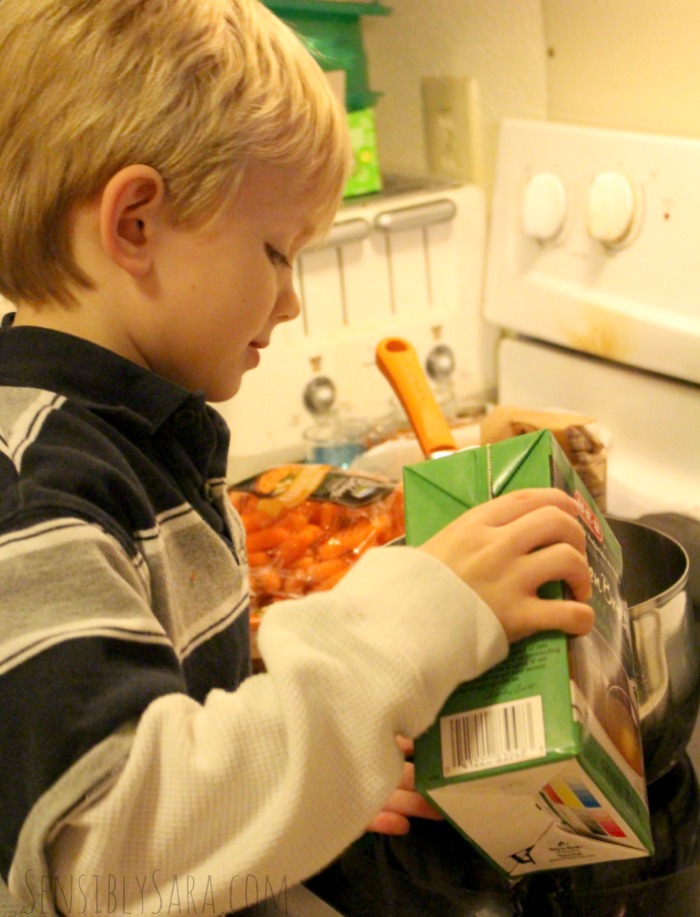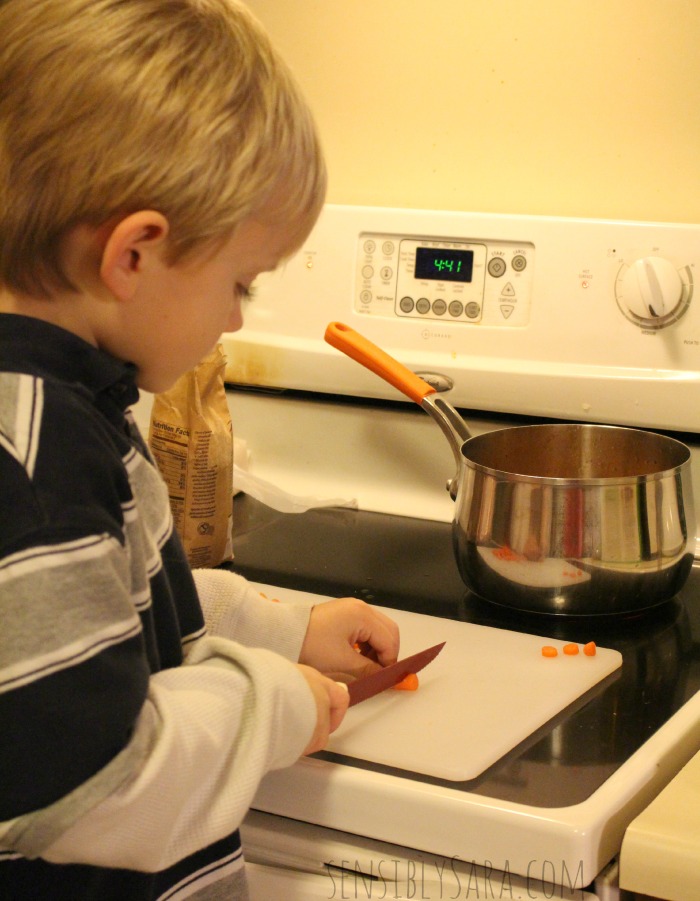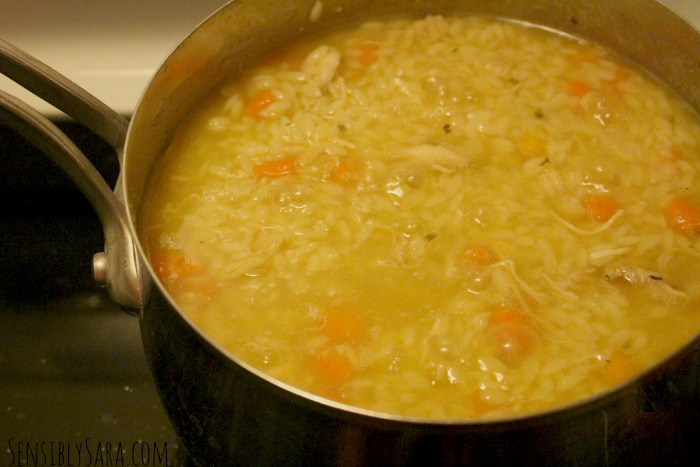 I forgot to take a picture of the final product (and my kitchen always photographs yellow) … sorry! But it was just as good this time as it has been every other time I've made it.
What's your favorite cold-weather dinner?
Did you have fun in the "kitchen" this week? Did you try a new food or a new kid friendly restaurant? Did your little ones use their snacks to count to 10? We invite you to share your experiences, photos, stories or recipes that include your #kidsinthekitchen!
Do you kids help in the kitchen? It doesn't matter what you are doing as long as you are doing it together, enjoying it and learning something along the way!
having a tea party
counting skills with m&ms
pouring from measuring cups
discovering a local restaurant that your kids love
I'd love to see what your kids have been up to! Don't have a blog? That's ok! Just share an Instagram photo or Facebook update.