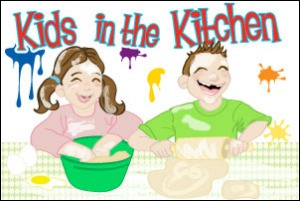 The weekend before his birthday, I went to get Colin from Sunday school and he handed me a tub of frosting and a large (undecorated) cake wrapped in foil and sealed in a zipper bag. See, his Sunday school teacher does this for each kid. She makes two cakes and they eat one in class. The other cake comes home with the kiddo so they can have even more cake!
The first thing Colin asked to do (after church and lunch, of course) was decorate his very own cake. I showed him how to spread the frosting evenly across the cake.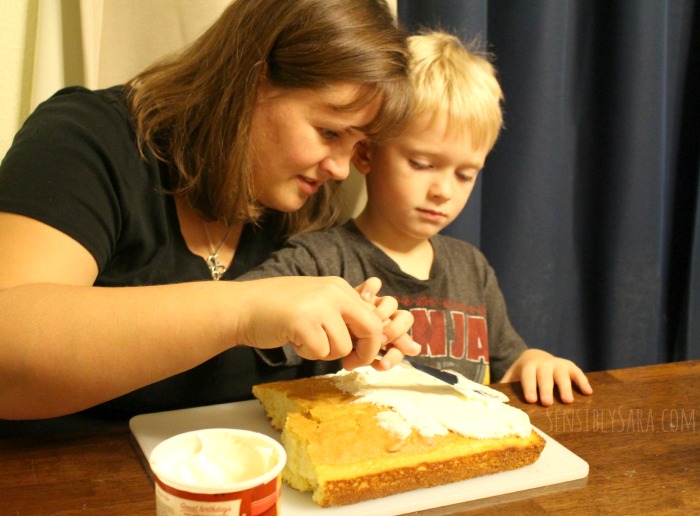 For the most part though, Colin decorated the cake on his own. He did an awesome job!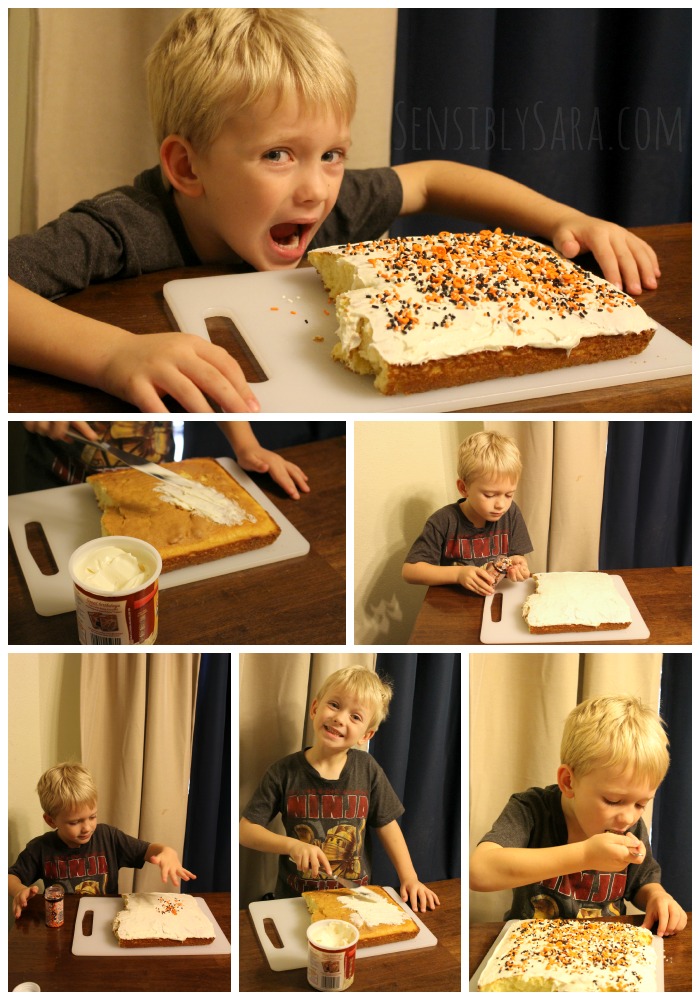 Do your kids decorate their own birthday cakes?
Did you have fun in the "kitchen" this week? Did you try a new food or a new kid friendly restaurant? Did your little ones use their snacks to count to 10? We invite you to share your experiences, photos, stories or recipes that include your #kidsinthekitchen!
Come join me and my co-hosts, Melinda at Look What Mom Found, Paula at Frosted Fingers, Sarah of Play2LearnWithSarah and Vanessa of VanessaBaked, each week by linking up a post, new or old, that features the theme Kids in the Kitchen. It doesn't matter what you are doing as long as you are doing it together, enjoying it and learning something along the way.
having a tea party
counting skills with m&ms
pouring from measuring cups
discovering a local restaurant that your kids love
Don't have a blog? That's ok! Just share an Instagram photo or Facebook update.