**Full Disclosure: I received The Berenstain Bears Country Cookbook in order to create this post. No other compensation was given. All opinions are my own.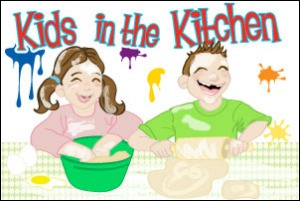 I love cookbooks – but only if they have recipes for foods I'll actually take the time to cook and enjoy eating. When I received The Berenstain Bears' Country Cookbook, I just knew I'd like it for a few reasons – 1) it's a Berenstain Bears book, 2) it's a cookbook for kids and 3) kids' cookbooks always have foods I'll actually eat.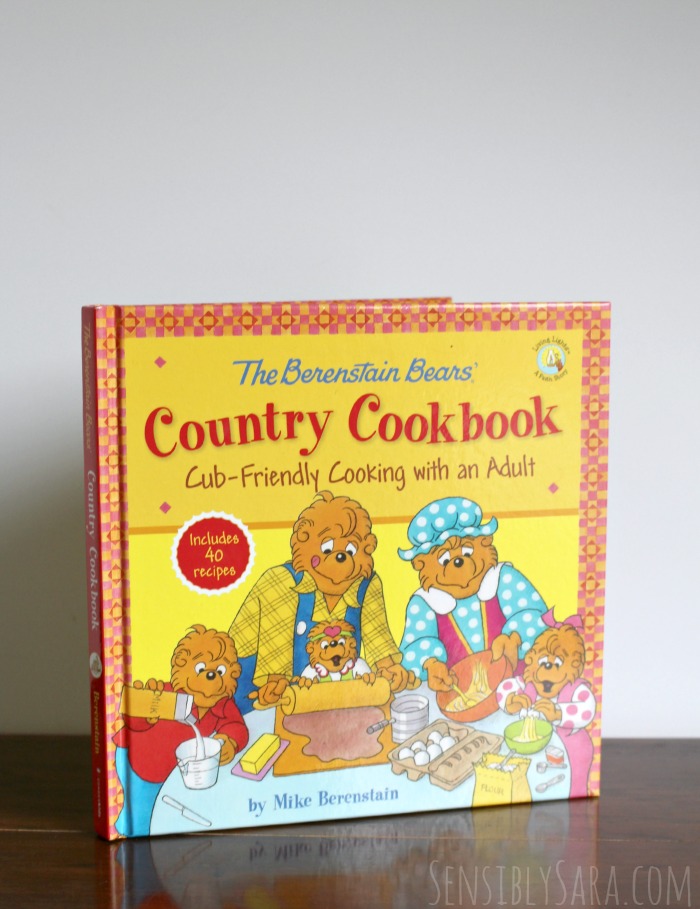 About The Berenstain Bears' Country Cookbook:

The Berenstain Bears' Country Cookbook is the perfect gift for any child or Berenstain Bears fan! Bear lovers everywhere are sure to find favorite recipes for fun food–ranging from Bear favorites that use honey and berries for pie, to a delicious stew, and even some Berenstain favorites like Jan Berenstain's famous green lasagna. The book features breakfast, lunch, main meal, and dessert recipes as well as kid-friendly cooking tips such as food and measurement conversions, this is sure to become a go-to cookbook for delicious and fun recipes kids can cook with an adult. Recommended for Ages: 4 – 8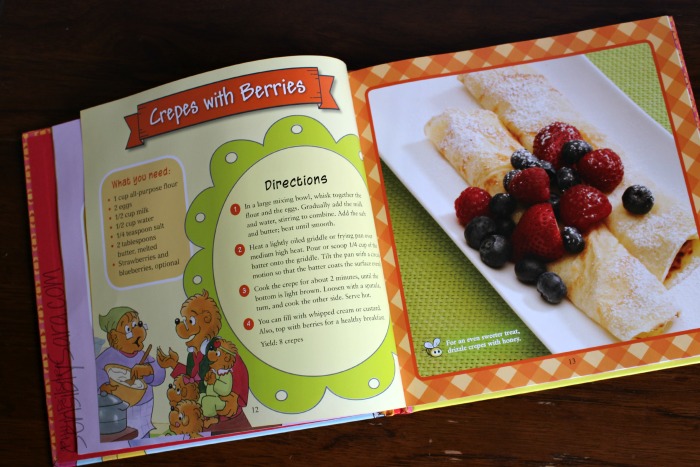 Because my kids know how much I LOVE crepes, they decided we'd make this recipe first!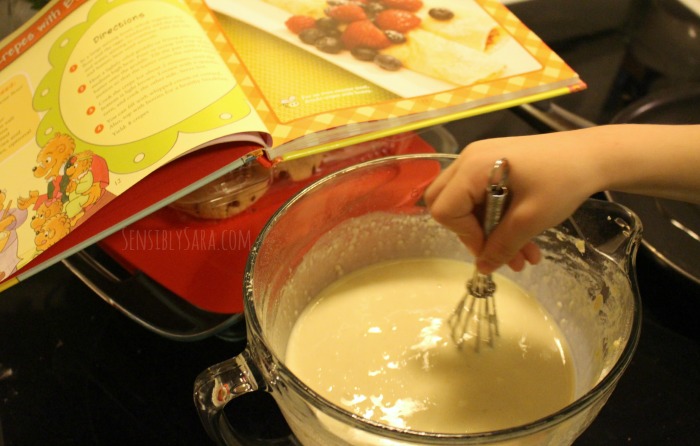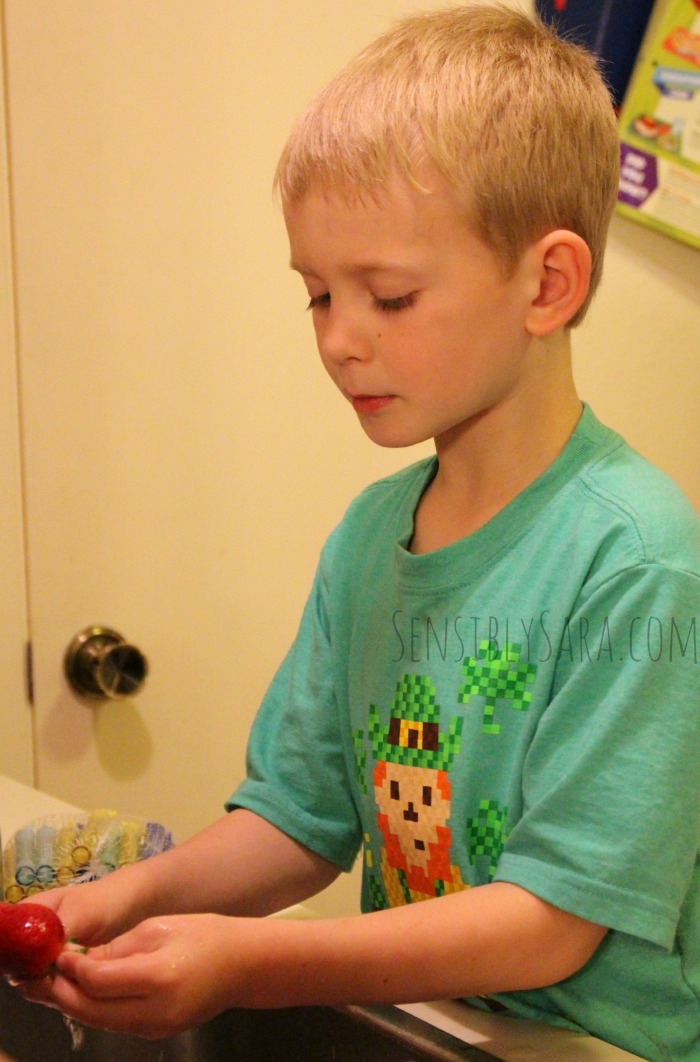 The crepes were amazing!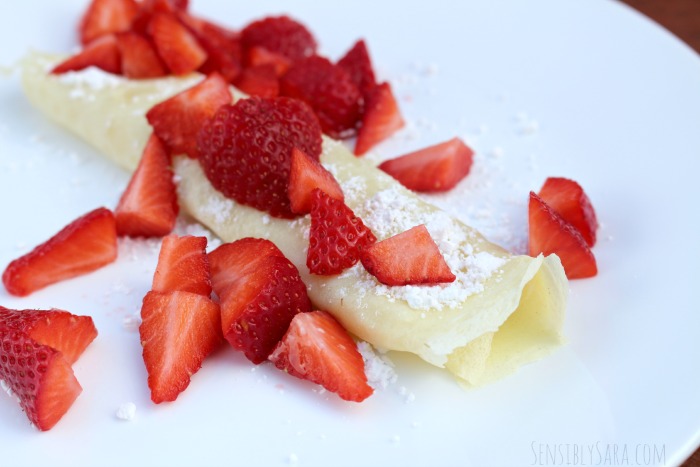 With directions that are so easy to follow and fantastic recipes, I am sure this will become a favorite cookbook in our kitchen.
The Berenstain Bears' Country Cookbook will be available from Family Christian on April 7 for $12.99!
Would your kids like this cookbook?
Check out the Race Car Cookies (from this cookbook) that I guest-posted at FrostedFingers.com!
Did you have fun in the "kitchen" this week? Did you try a new food or a new kid friendly restaurant? Did your little ones use their snacks to count to 10? We invite you to share your experiences, photos, stories or recipes that include your #kidsinthekitchen!
Come join me each week by linking up a post, new or old, that features the theme Kids in the Kitchen. It doesn't matter what you are doing as long as you are doing it together, enjoying it and learning something along the way.
having a tea party
counting skills with m&ms
pouring from measuring cups
discovering a local restaurant that your kids love
Don't have a blog? That's ok! Just share an Instagram photo or Facebook update.