I lost my sense of style when I had kids. As such, for about the last 10 years my 'mom style' has consisted of nothing more than jeans, t-shirts and running shoes. For the last year or so, I've been trying hard to find clothes that do more to flatter my figure and dress in a way that makes me feel good (and like more than 'just' a mom). Monroe and Main helps me do just that!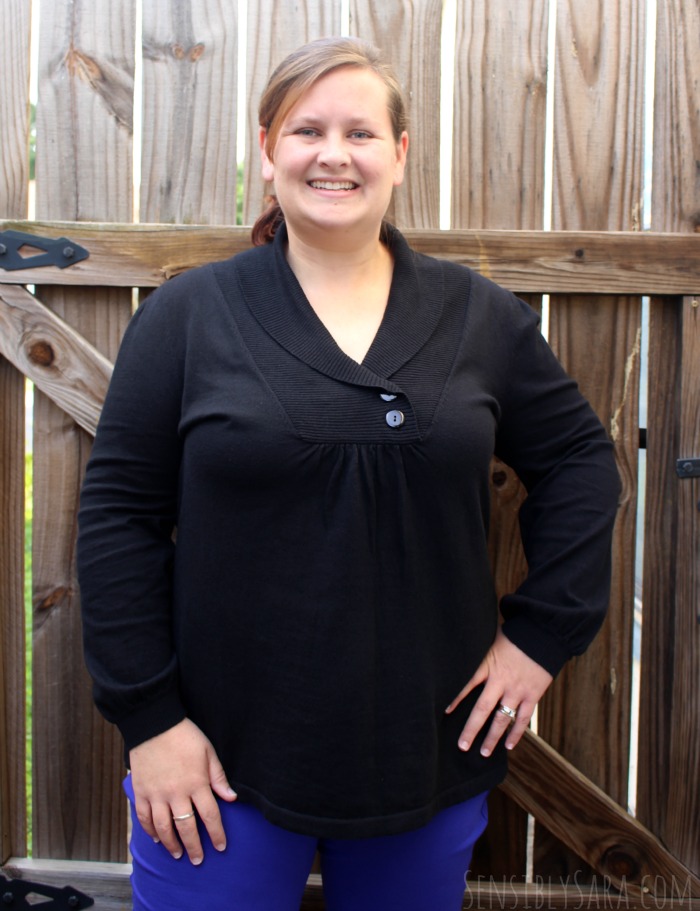 I thought the Crossover Rib Sweater in black from Monroe and Main was perfect for the holiday season! I plan on wearing it to Christmas parties and for Christmas dinner. Of course, I'm sure I'll wear it for non-holiday events but this will be my go-to top for all my winter events! I love that the sweater can be paired with colored pants like the purple Stretch Skinny Pant (shown), jeans or skirts.
The crossover rib sweater is not itchy at all but it's still warm and easy to wear. The buttons and collar are my favorite features on this top but the fitted sleeve cuffs are pretty great, too!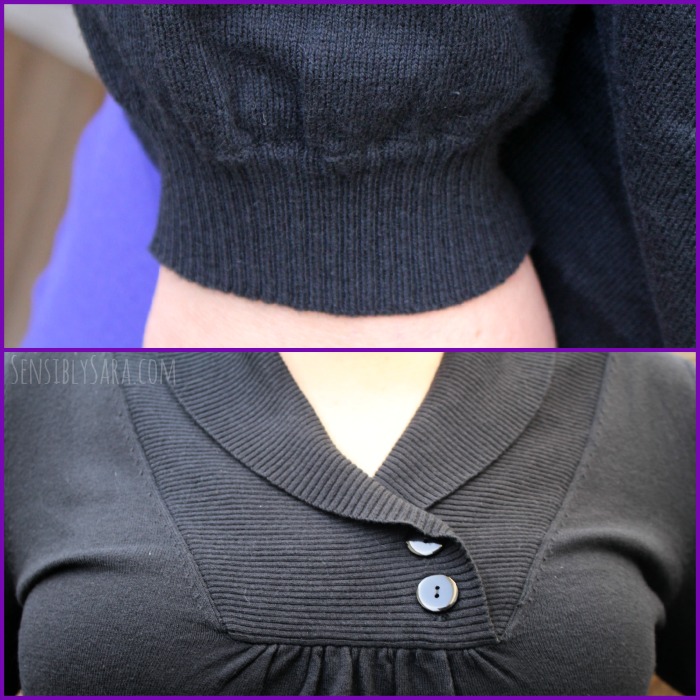 I ordered the purple stretch skinny pants in my usual size and they fit a little loose. They have just the right weight to them – not too thick or thin. The pants have a button, zipper and pockets so they remind me of my ever-so-comfy jeans. I feel like I've stepped out of my comfort zone when I wear these pants, though, and I love the way they make me feel! However, when I look at these pictures, I am not confident I should be wearing them.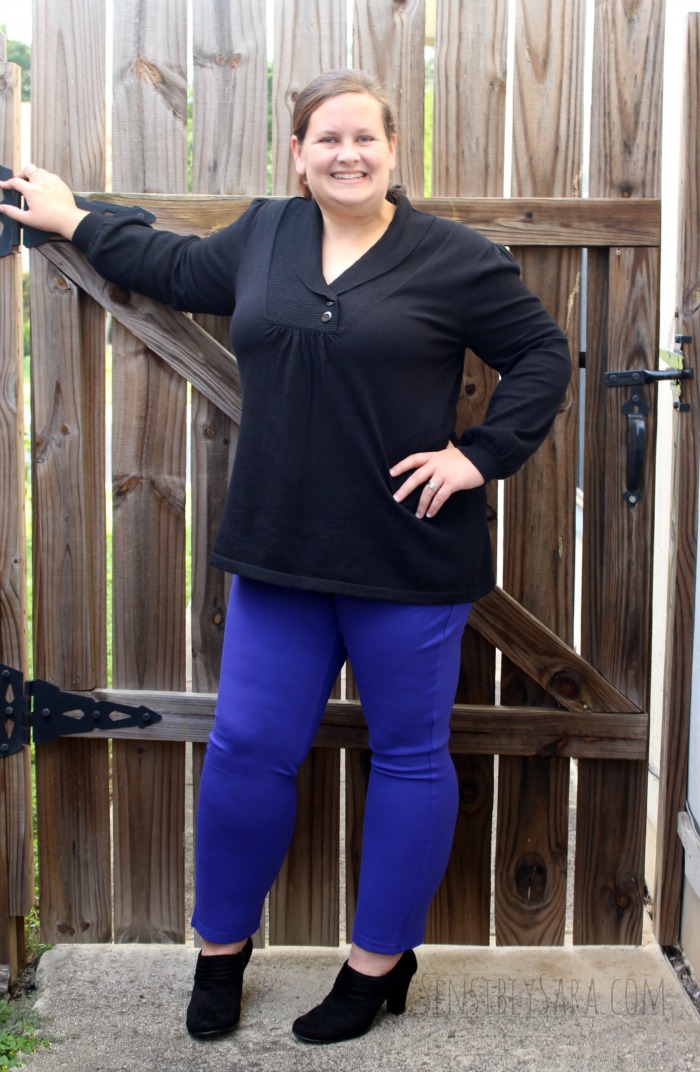 I also ordered the Fuzzy Friends Owl Slippers. You need these slippers for cold winter nights to keep your toes warm! I've worn them almost every night since they arrived.
Monroe and Main has something for everyone and I feel good in everything I buy!

Giveaway is only open to those 18+ in the US.
25 confident bloggers sharing 25 ideas on how to dress for a variety of holiday occasions PLUS 25 prizes & 25 chances to win! Monroe and Main will send all the winners a bag valued $50. Additionally, make sure you enter the Monroe and Main grand prize giveaway! One lucky winner will win a $250 shopping spree.