This cobbler dump cake is Pop's absolute favorite dessert. He keeps all the ingredients in the pantry at all times, just in case he feels the need to make something sweet. He usually makes peach but I wanted to change it up a bit for the Fourth of July holiday so Cherry Cobbler Dump Cake it is. I think it screams 'Independence Day' dessert but it's also quite delicious, too!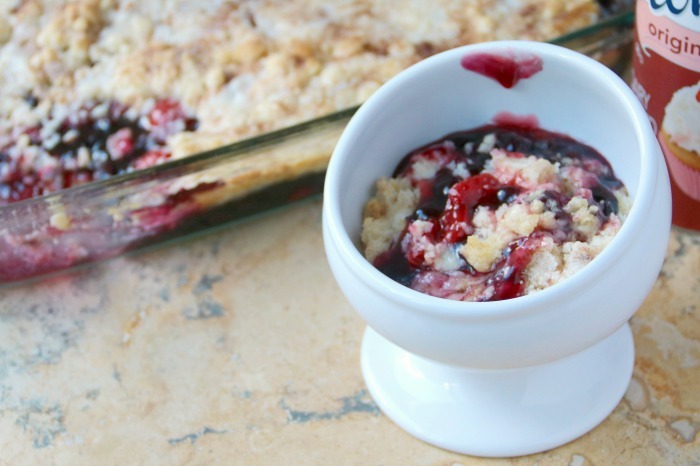 **Full Disclosure: This post contains affiliate links.
Cherry Cobbler Dump Cake –
Ingredients:
1 can cherry pie filling
1 can blueberry pie filling
1 package white cake mix
1 stick salted butter
cinnamon & sugar
Whipped topping, optional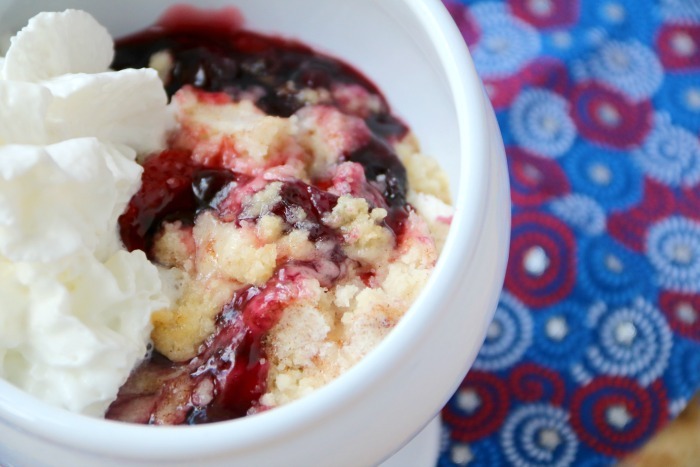 Directions:
Spray a 9×13 baking dish with cooking spray.
Pour the blueberry pie filling in the dish and spread evenly across the bottom.
Pour the cherry pie filling evenly over the blueberry.
Sprinkle the cake mix evenly over the pie fillings.
Top with cinnamon & sugar.
Evenly distribute small pats of butter on the dry cake mix.
Bake at 350 degrees for 30 – 45 minutes.
Serve warm with whipped topping and enjoy!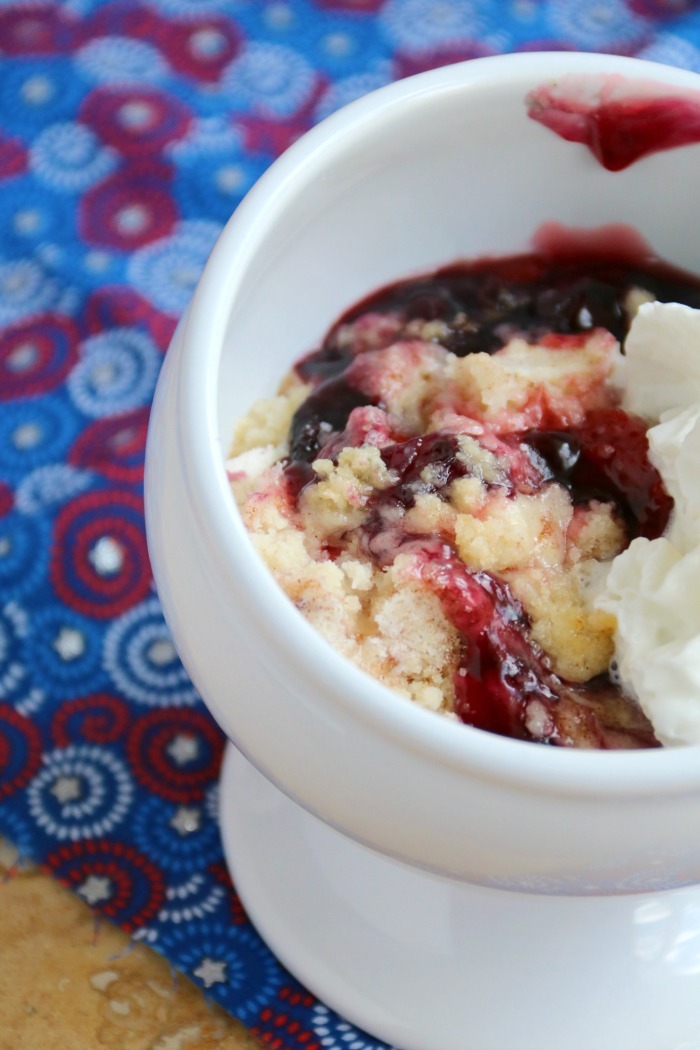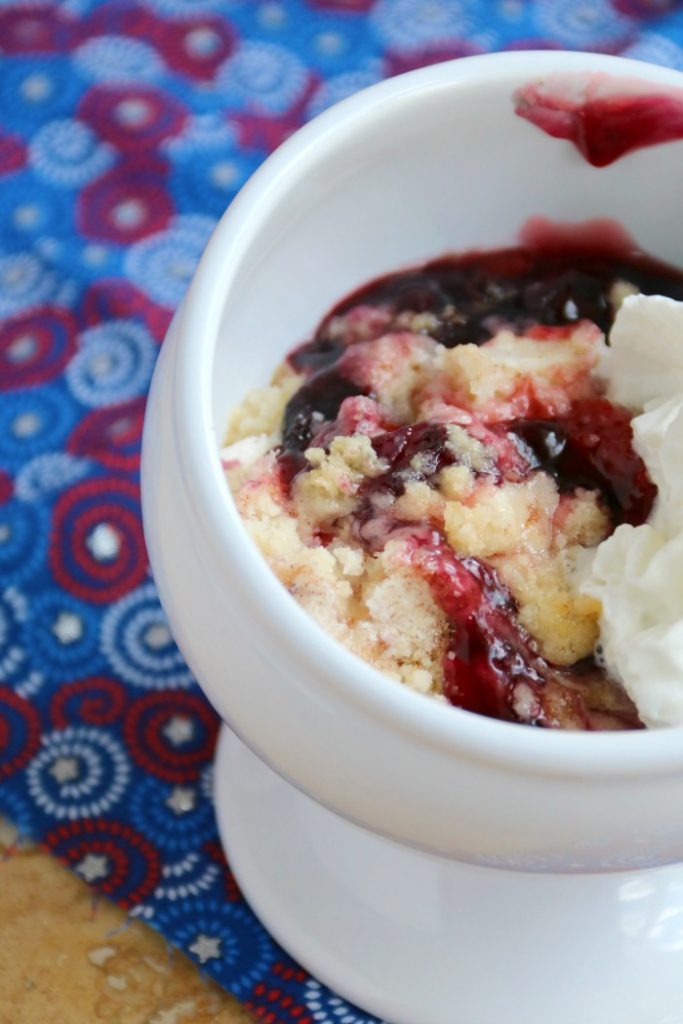 Like i said, Pop usually makes peach cobbler but you can use any flavor pie filling as long as you use two cans. Try apple, strawberry, raspberry, peach, or whatever your favorite is! I don't think you'll be disappointed.
Would you make Dump Cake this 4th of July holiday?