**Full Disclosure: I received product in exchange for my opinion. All opinions are my own.
Being home all day with Colin is time I cherish because we can do anything we want. We can go to the zoo, go shopping, read books, build with LEGOs or make cookies. I keep chocolate morsels on hand at all times for impromptu cookie making sessions. (Mostly because having a kid with a soy allergy means I can't just run to the corner store and pick up any brand.)
Not only does Enjoy Life Foods make chocolate morsels that taste good, but they are fairly easy to come by and they aren't too expensive.
About Enjoy Life Foods Dark Chocolate Morsels:

This delicious baking chocolate is gluten free, wheat free, dairy free, peanut free, tree nut free, egg free, soy free, fish free and shellfish free. It's made with 69% Cacao. These are the latest addition to the already best selling Semi-Sweet Mini Chips and Semi-Sweet Mega.

All chocolate chips are gluten-free, free from the top 8 allergens, and verified by the Non-GMO project.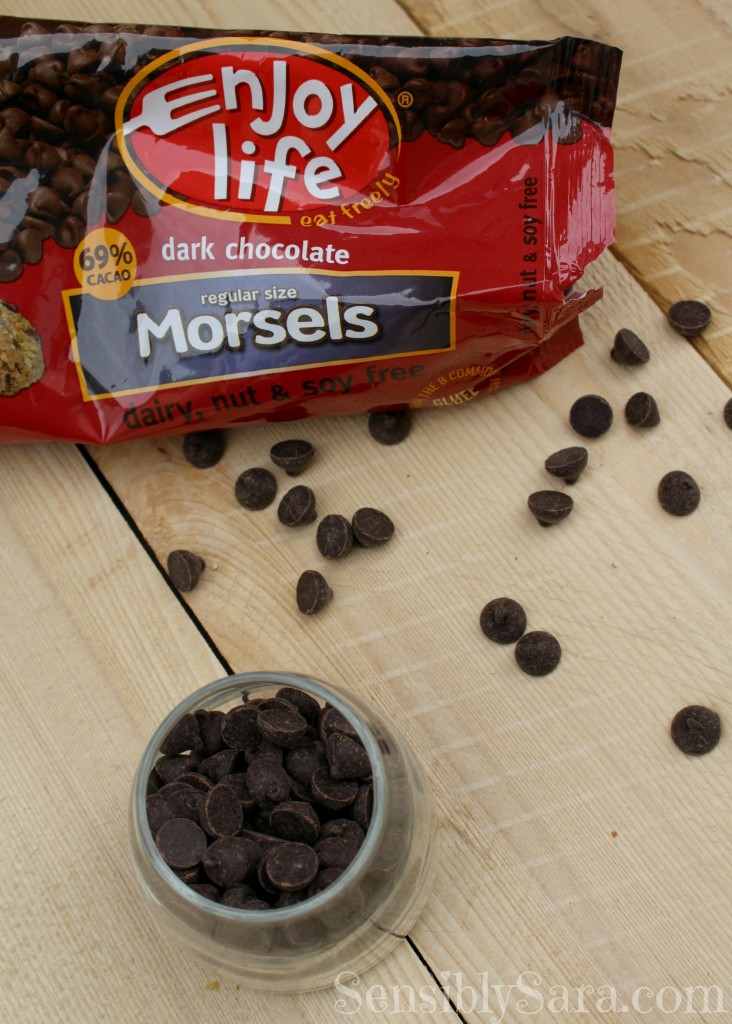 I really like that these dark chocolate morsels taste just like any other brand. My kids can't tell that they are any different than morsels I used to buy. We haven't baked cookies with these morsels … YET! But, they make fantastic nostrils on my Piggy Nose Cupcakes!
You can purchase a 9 oz bag of Enjoy Life Foods dark chocolate morsels for about $5.