Things have been awfully quiet around here and for that, I apologize. My feelings have been swinging from happiness to sadness to anger to anxiousness so I've very little motivation to write anything because I think it's just too insignificant. However, I've decided that if I need a break from all the feelings and drama – Facebook, political, Covid, etc – maybe you do too, so here we are, with a recipe for S'Mores Cookie Bites. In my time away, my sister asked me to hang out with my new nephew for two (which turned into nearly three!) weeks as her maternity leave was quickly coming to an end and she needed childcare. Baby snuggles proved to be the BEST medicine because it was the most consistently happy I've been since we started quarantine in mid-March!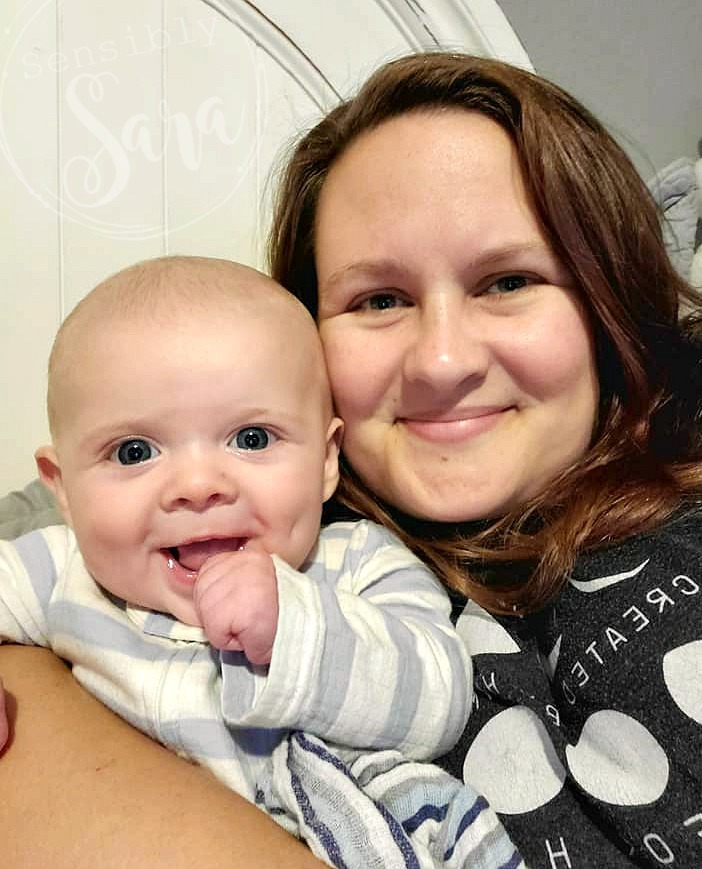 **Full Disclosure: This post contains affiliate links. I may earn a small commission at no cost to you.
My first stop was the grocery store for snack foods where I found Baker's S'Mores Cookie Balls No Bake Dessert Kit. Because I love everything s'mores, it was an easy decision to buy the kit. While they were incredibly easy to make, I felt like they could have been even better. Of course, that meant I had to make my own version of the s'mores cookie bites. I waited until I got home so I could dirty a zillion dishes in my own kitchen while trying to get everything just right. And, y'all, these s'mores bites are outrageously delicious and addicting!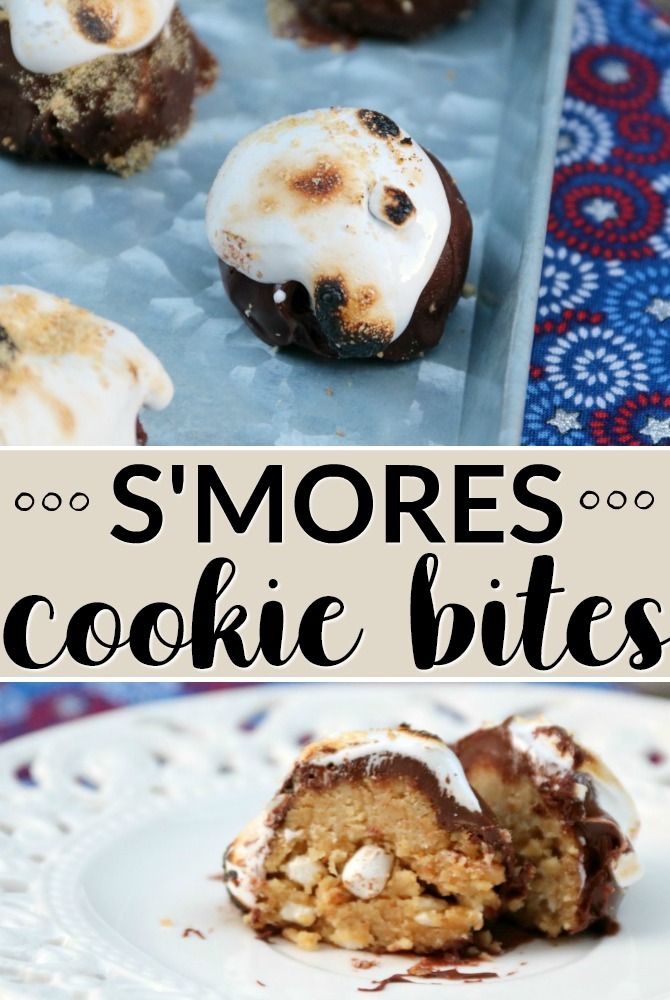 Easy No Bake S'Mores Cookie Bites Recipe
Ingredients:
3/4 cup Graham Cracker Crumbs
6 ounces Cream Cheese, softened
1/2 cup Dehydrated Marshmallows
Chocolate Bark
Marshmallow Fluff (or make your own marshmallow fondant)
Directions:
Soften the cream cheese.
Mix in the graham cracker crumbs and marshmallows until well combined.

Using a small cookie scoop, form your cookie bites and place them on a parchment paper- or silicone mat- lined tray. (TIP: I "pack" my scoop to ensure the ball doesn't fall apart later on.)

Put the tray of s'mores cookie bites in the freezer for about 10 minutes.

Make some marshmallow fondant, optional.
Just before you pull the tray from the freezer, melt the chocolate bark in a microwave-safe bowl in 30-second increments until smooth.
Dip each cookie bite so it's completely coated in the chocolate.
Place the chocolate covered cookie bite back on your lined tray.
Once each s'mores bite is coated, add a little marshmallow fondant or marshmallow cream to the top.
Optional: Toast your marshmallow with a kitchen torch.
Sprinkle extra graham crackers and dehydrated marshmallows before the marshmallow hardens.
Serve and enjoy!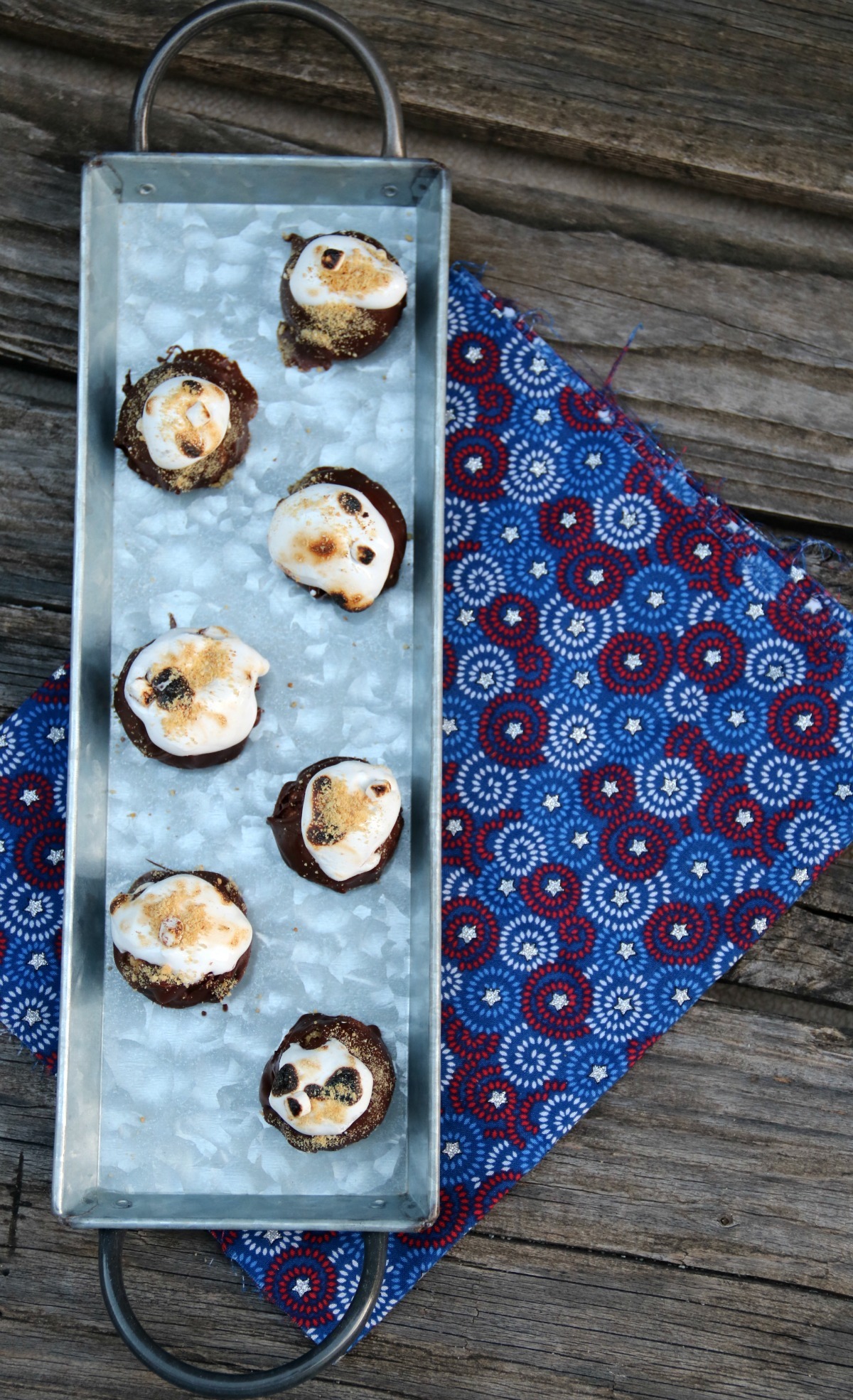 It might be awhile before we can share these delicious little s'mores cookie bites with our favorite friends and family members but that doesn't mean we can't enjoy them with the people we live with – that is IF you decide to share 'em!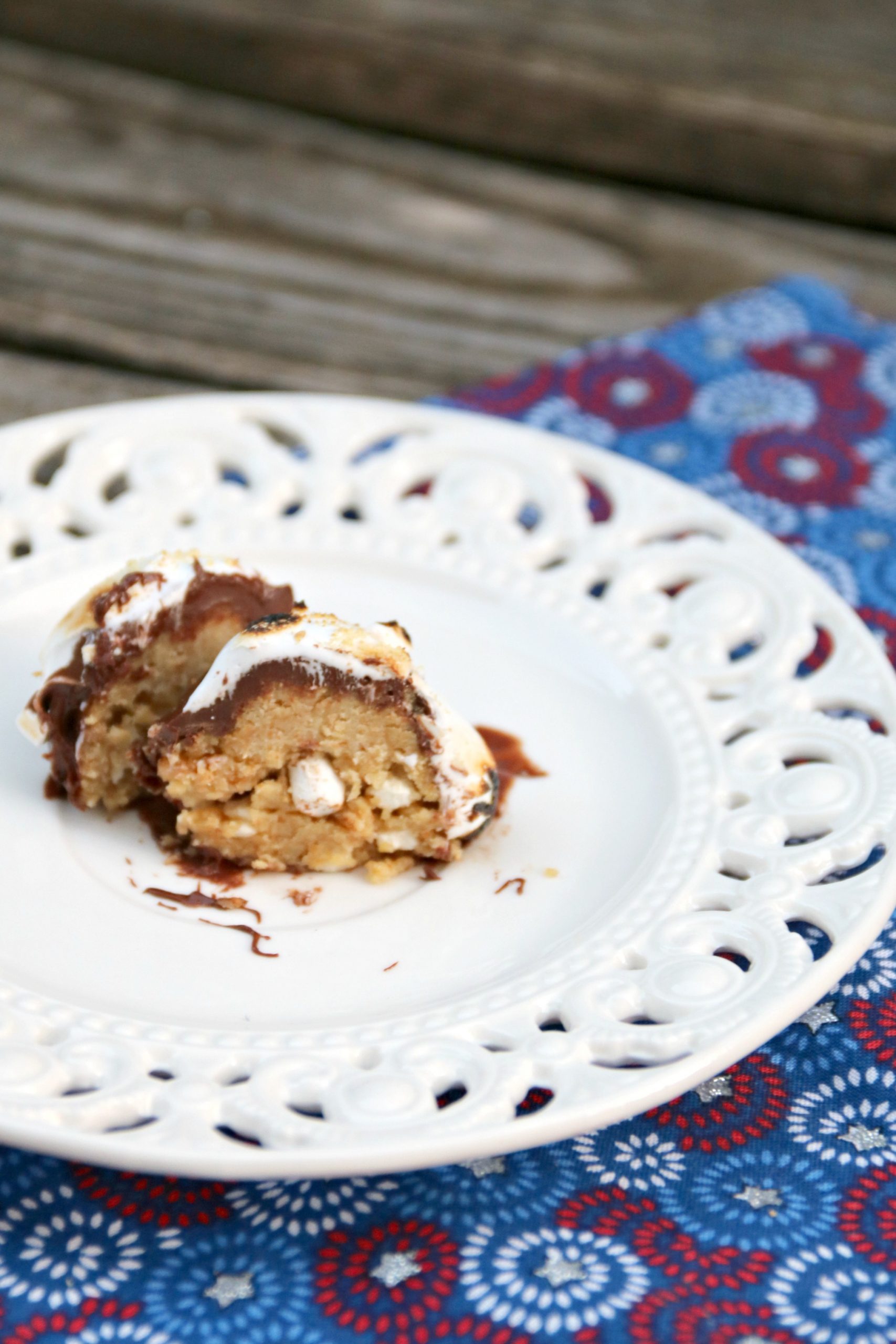 The world may have thrown several major curve balls, one right on top of the next, but it's okay to continue to focus on the positives in our lives, be it s'mores cookie bites, sleeping in, watching the sun set, etc. Did you know National S'Mores Day is August 10? Make these oh-so-good cookie bites or S'Mores Nachos to celebrate!