It's that time of year – the time for warm, delicious beverages. I have a couple of reusable coffee cups that I use for hot chocolate but because they are relatively thin plastic, it's not comfortable to hold them right away. That's where the DIY No-Sew Reusable Felt Cup Sleeve Koozy comes into play! This craft is beyond easy to make so it's appealing to beginner and experienced crafts alike. But then it can be used again and again to keep from burning your fingers.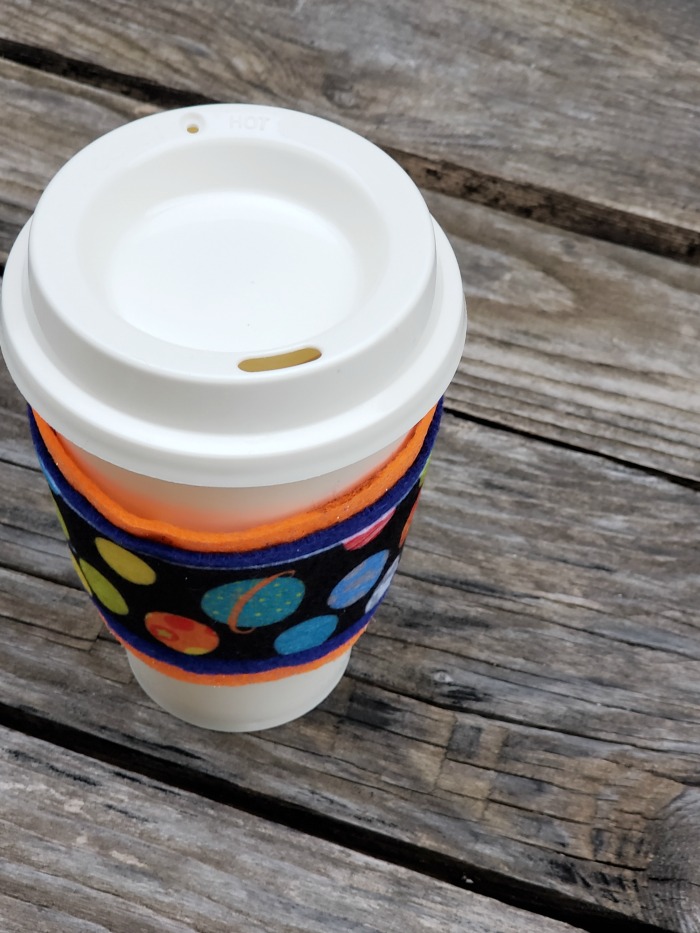 **Full Disclosure: This post contains affiliate links.
DIY Felt Cup Sleeve –
Supplies:
Printable sleeve templates
Felt in two colors
Scissors
Permanent marker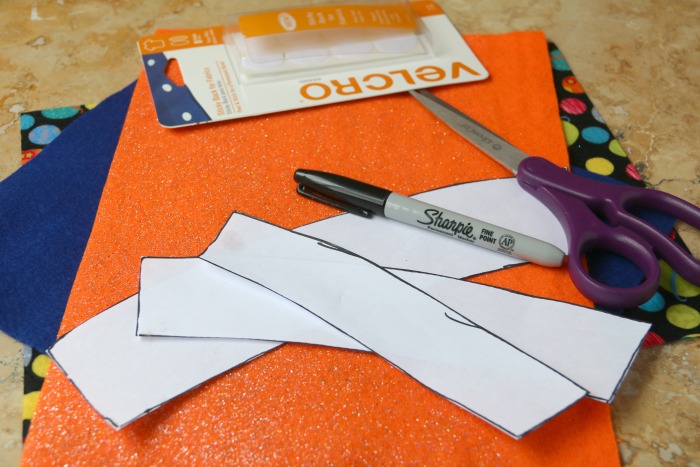 Directions:
Using the marker, trace the templates on the back of the felt.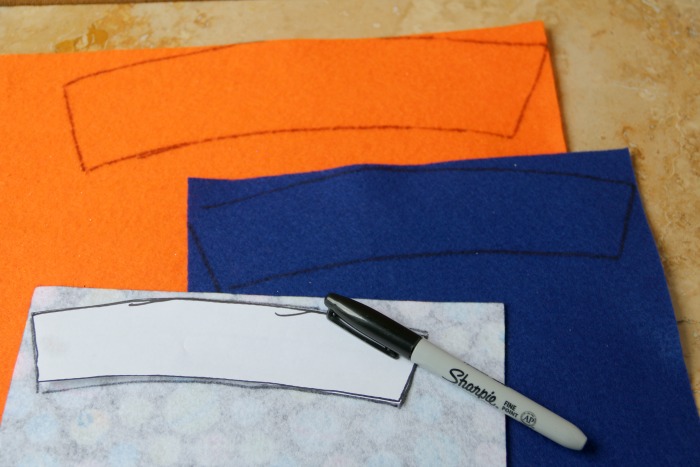 Cut out the felt sleeves.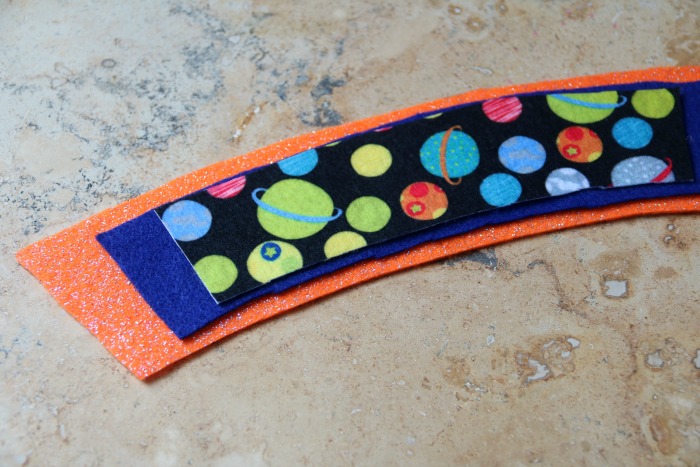 Glue the medium wrap to the center of the large felt shape.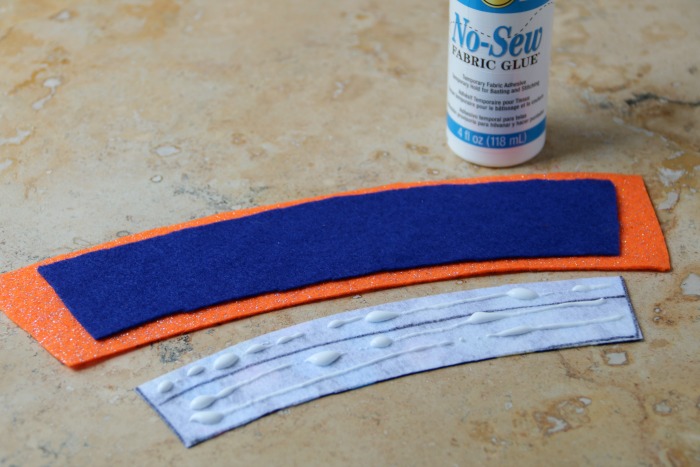 Optional: if you are using the smallest shape, too, glue it to the medium one.
Allow glue to dry for at least two hours.
Flip the felt cup sleeve over and attach the Velcro to the back of the largest piece of felt, closest to the edge.
Use and re-use the cup sleeve for your favorite beverages!
Note: My fabric glue is permanent until washed. Make sure you check your glue if you intend to wash your sleeves.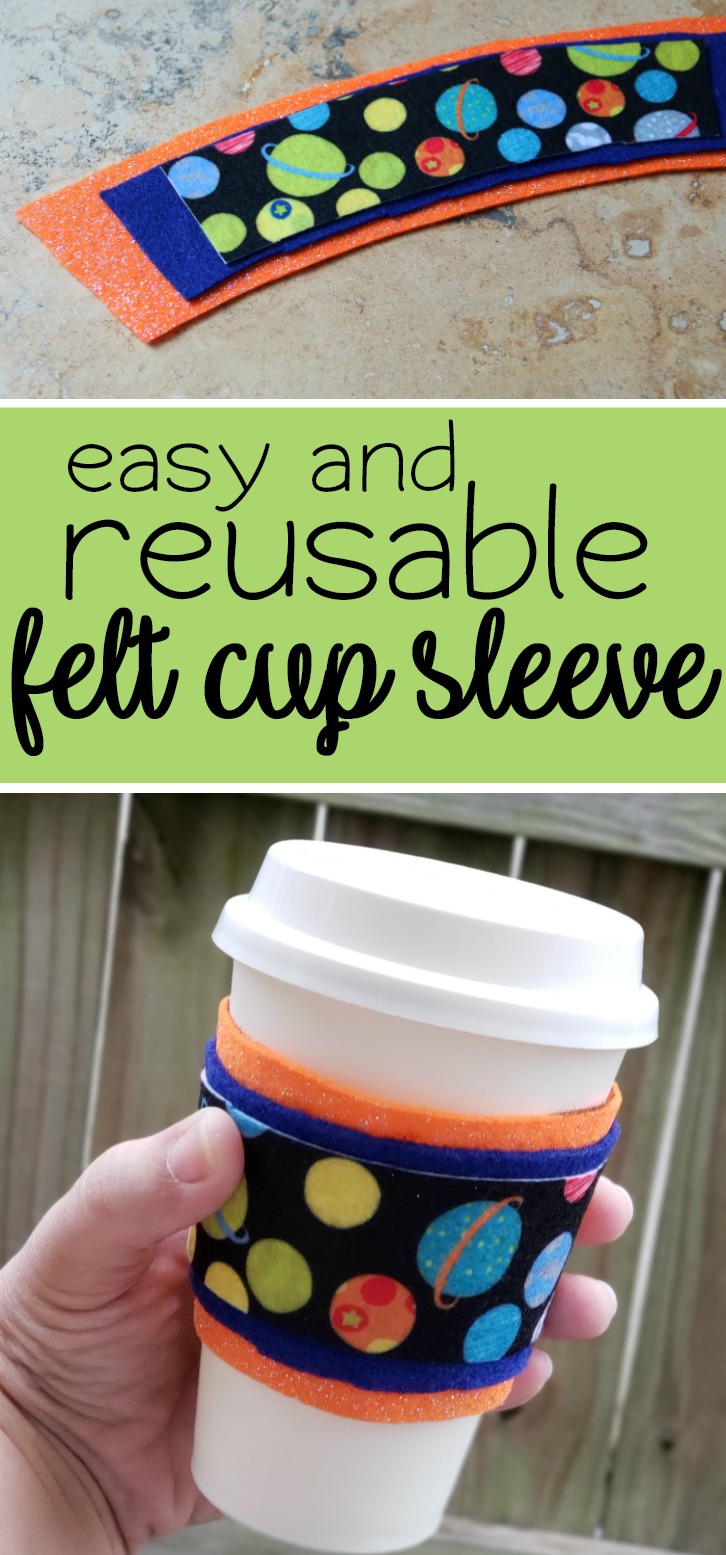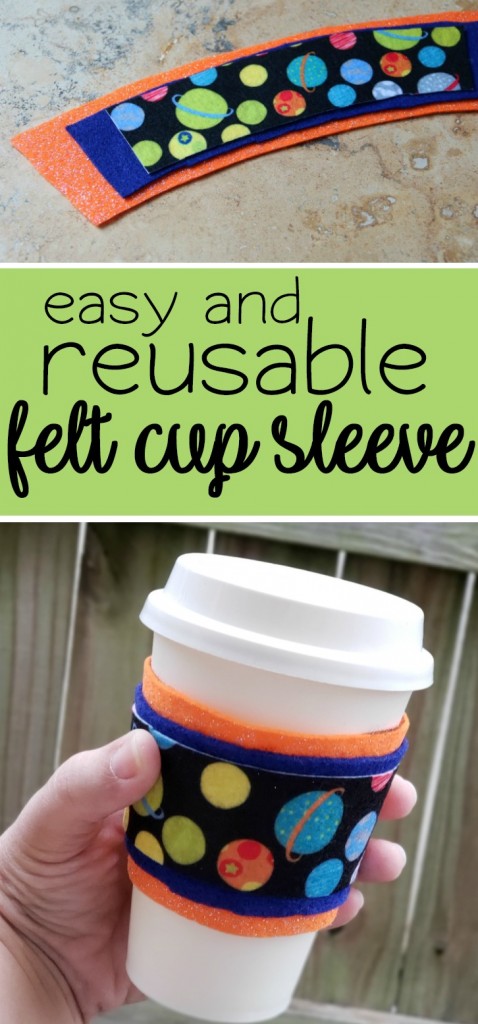 Felt cup sleeves are completely customizable and also make great gift ideas because they are so inexpensive! After you make the sleeve of your choice, purchase a reusable cup and maybe even a bag of coffee. Bundle it together in a gift bag and it makes a fantastic gift for teachers and colleagues.
Will you make Felt Cup Sleeves?