I used to find spending time in my kitchen was therapeutic and relaxing. These days, though, I find myself irritated that I need to cook three meals a day. So I'm taking this opportunity to teach my boys how to make easy, delicious recipes that they can carry with them through their lives. Creamy chicken enchiladas is a recipe that fits the bill!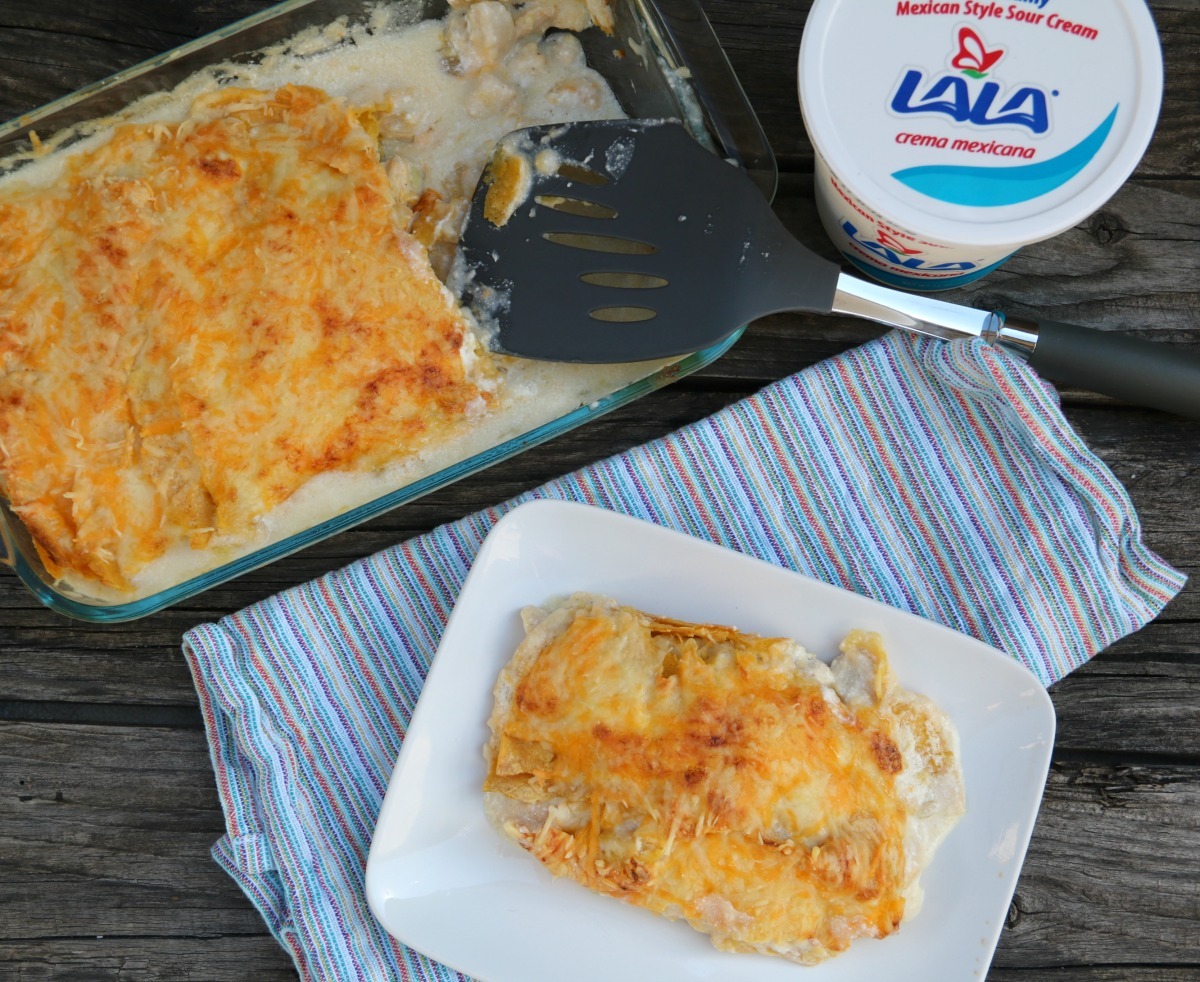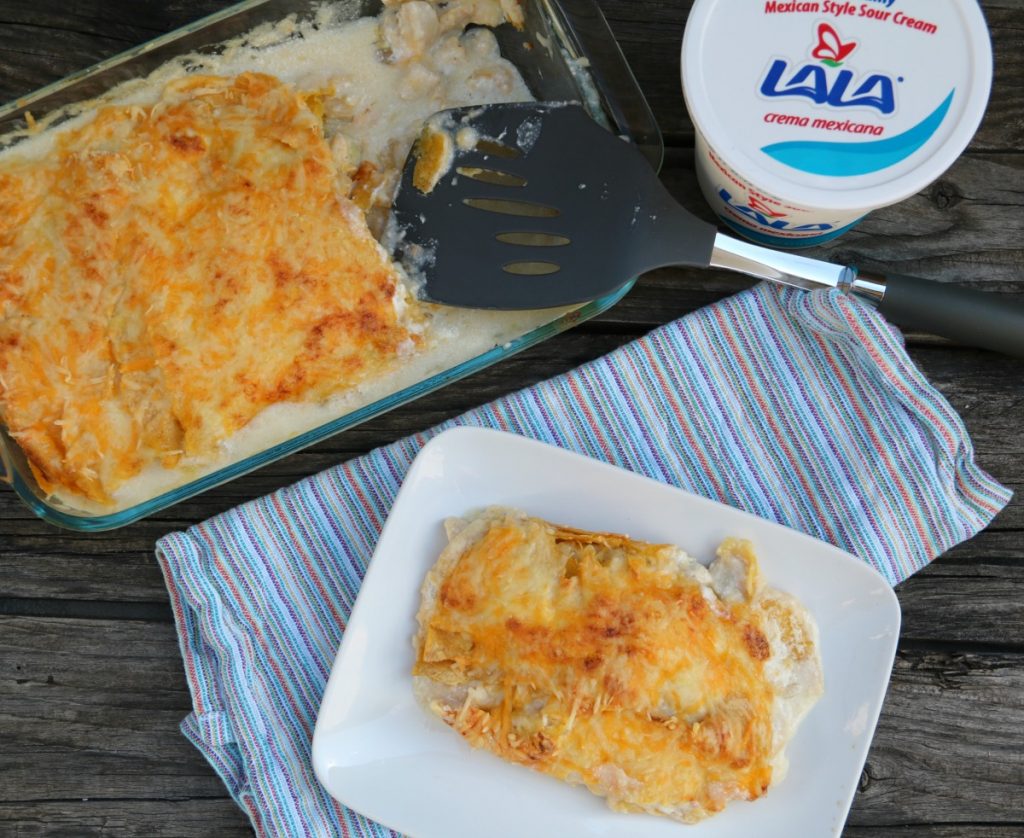 **Full Disclosure: This post is sponsored by LALA Foods. All comments and opinions are my own.
I use LALA® Crema Mexicana from Walmart for this recipe because it's got an authentic Mexican flavor and 0 grams of sugar. It is the #1 Crema en México*, low in sodium and it's flavorfully rich & creamy. LALA® Crema Mexicana can be found in the Hispanic dairy section of Walmart, alongside the cheeses and chorizo.
Creamy Chicken Enchiladas Recipe –
Ingredients:
1 lb chicken breast, cooked and diced
1/4 medium onion, chopped
1 TBSP vegetable oil
8 -10 tortillas
1 1⁄2 cups shredded Fiesta Blend cheese, divided
1⁄4 cup butter
1⁄4 cup flour
1 can (15 ounce) chicken stock
1 cup LALA® Crema Mexicana
Optional: 4 ounces (1 small can) chopped green chilies
Directions:
1. Preheat your oven to 400° F.
2. Coat a 9×13 baking dish with non-stick cooking spray.
3. In a skillet, sautee the onion in oil over medium-high heat until soft.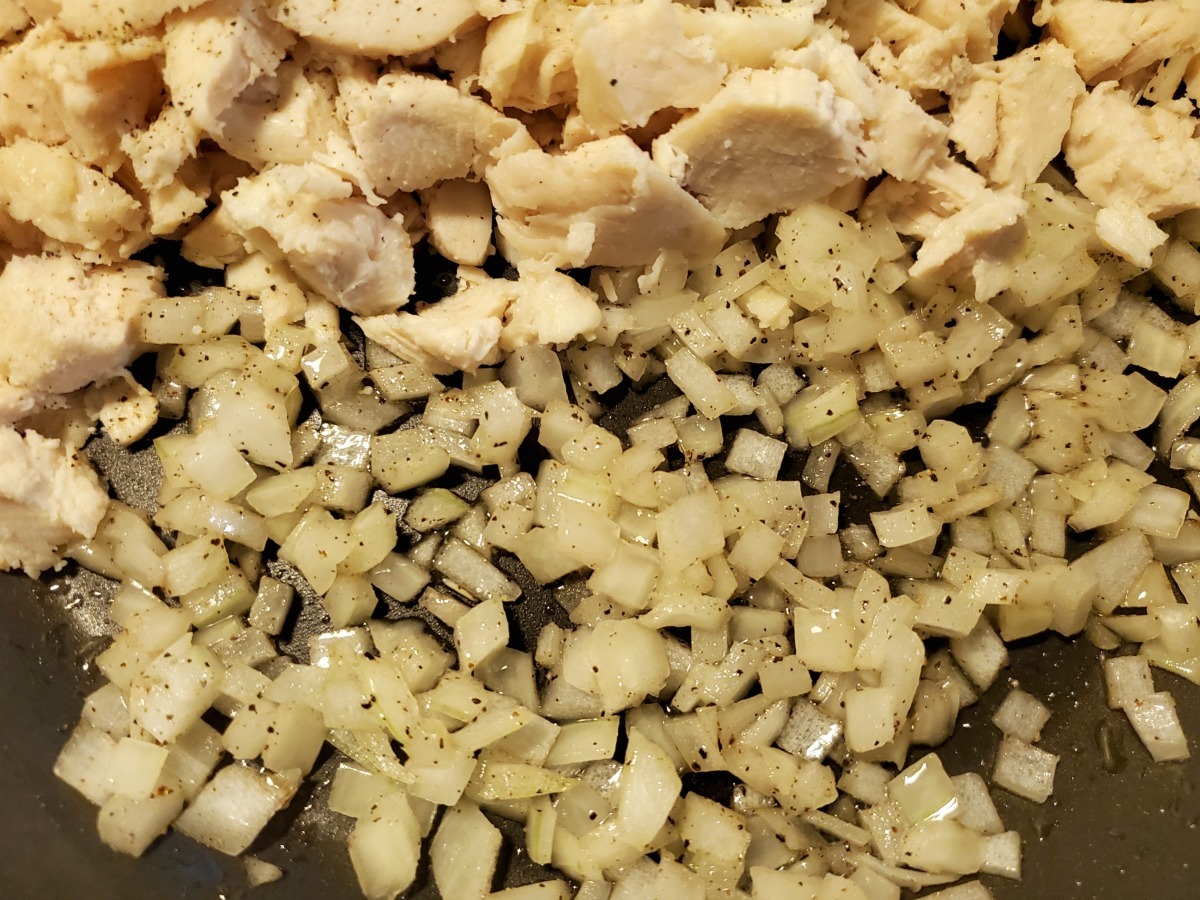 4. Divide the cooked chicken & onions into the tortillas and top with roughly 1 1⁄2 tablespoons cheese.
5. Roll the enchiladas and place seam-side down in the baking dish.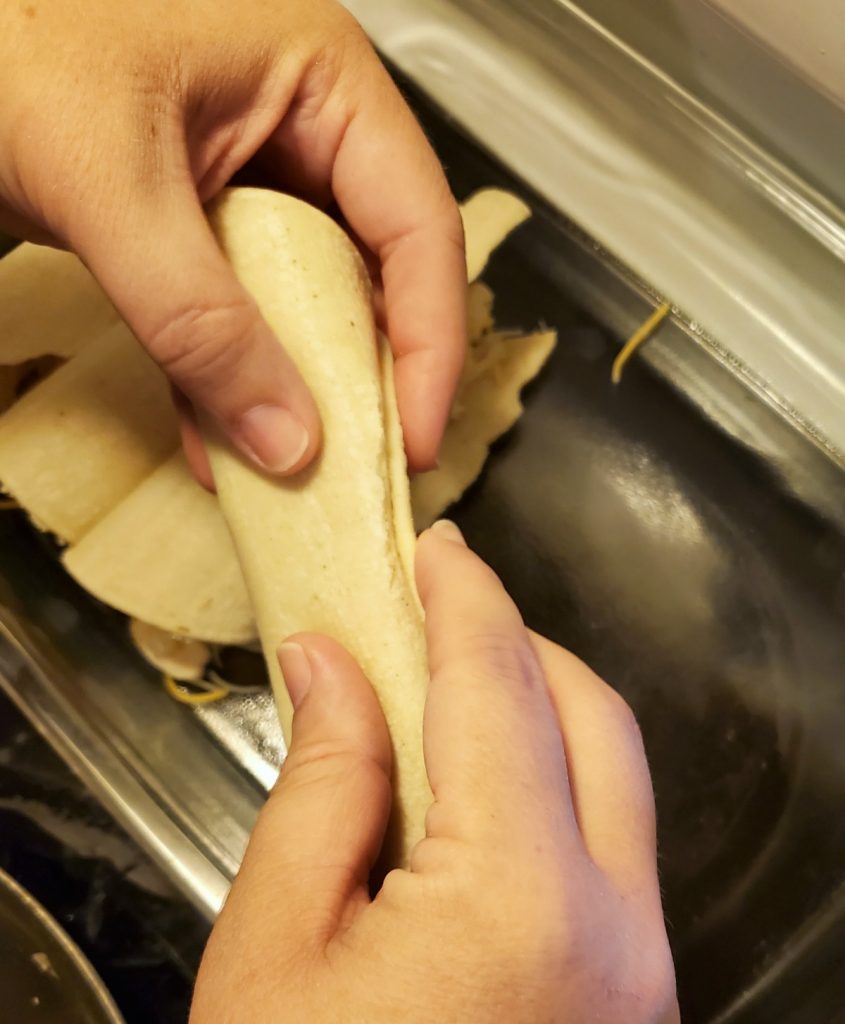 6. Melt butter in the same skillet you used for the onions.
7. Stir in flour to make a roux; stir and cook until bubbly.
8. Slowly whisk in chicken broth and bring to a boil, stirring frequently.
9. Remove from heat and stir in LALA Crema Mexicana (and optional green chilies).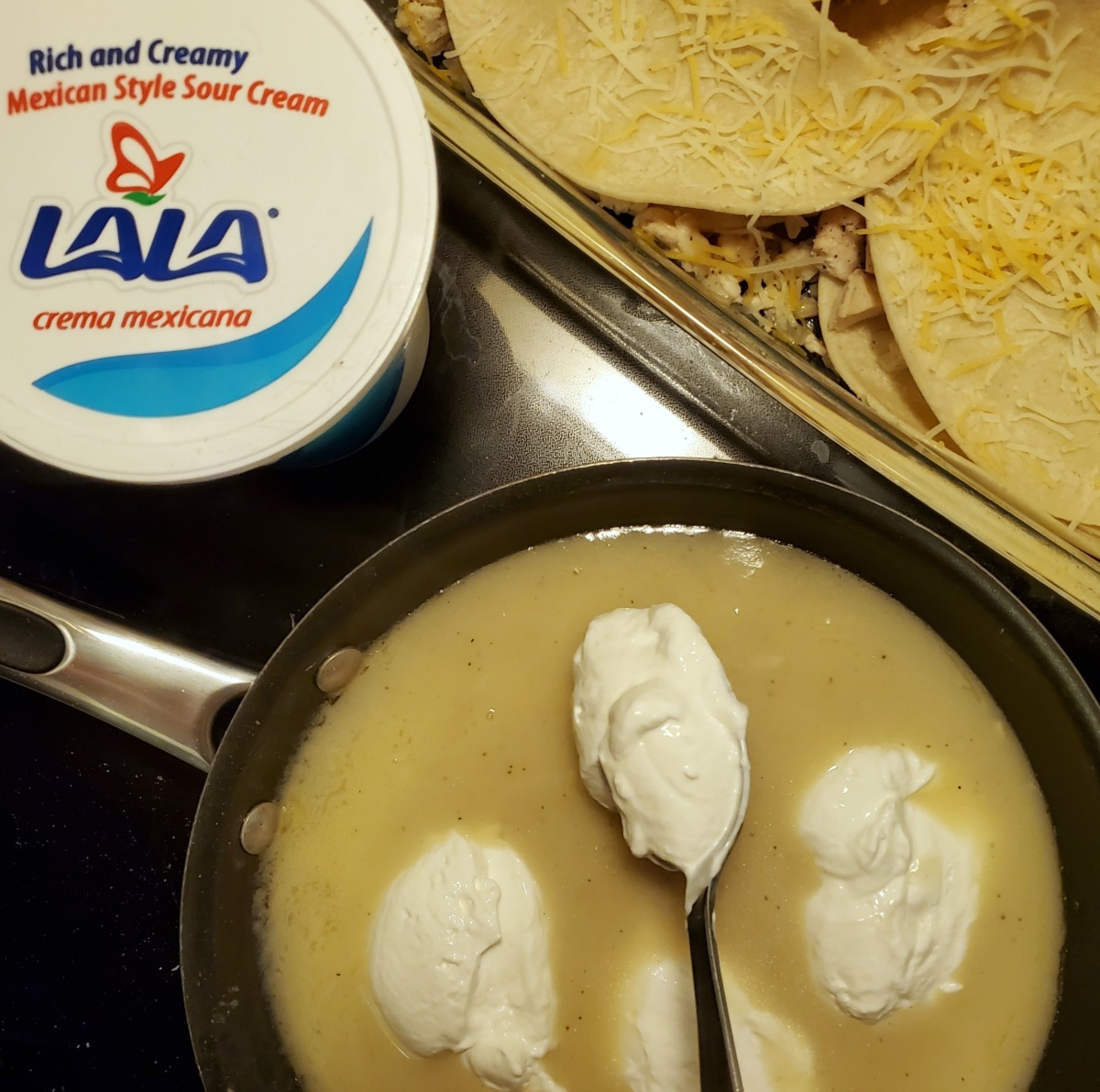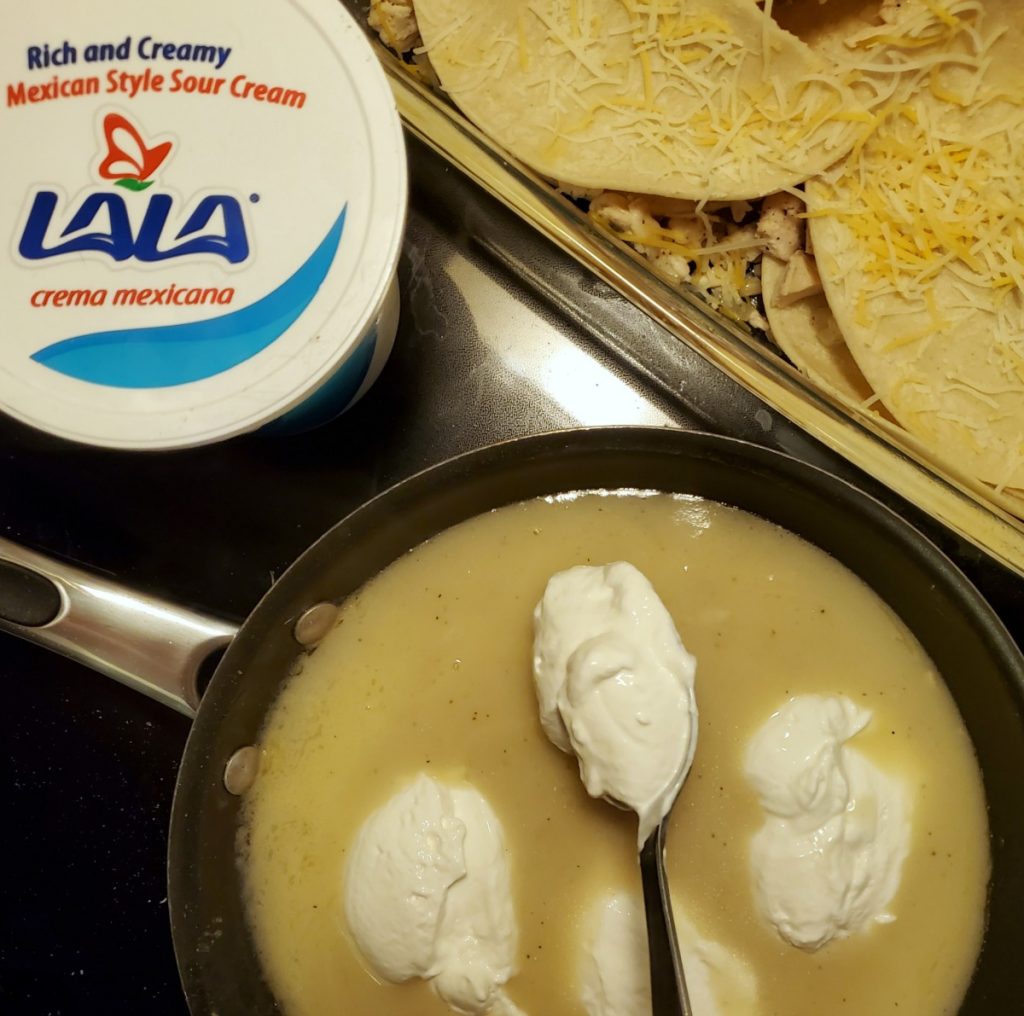 10. Pour the sauce over your enchiladas.
11. Top your dish with the remaining cheese and bake for 20 minutes or until cheese is melted and sauce near edges of baking dish is bubbly.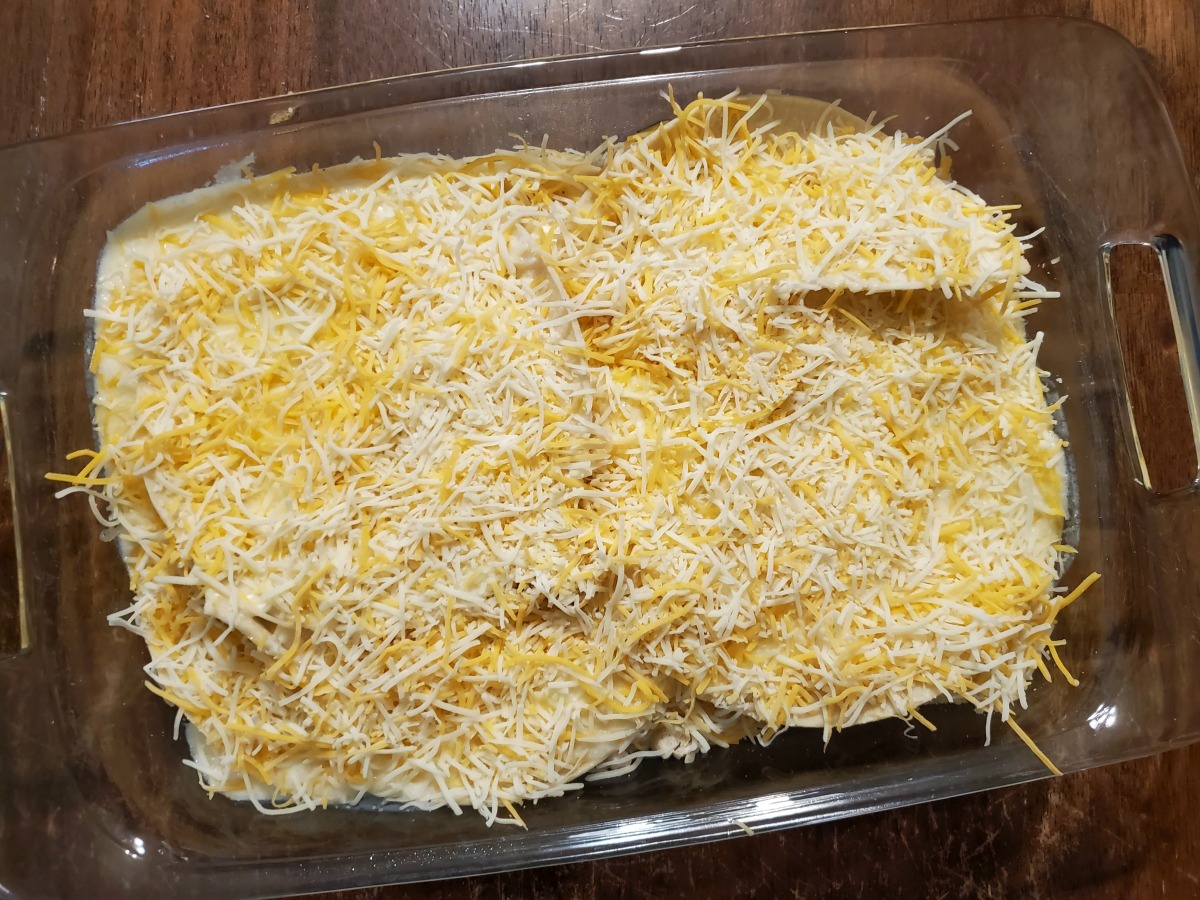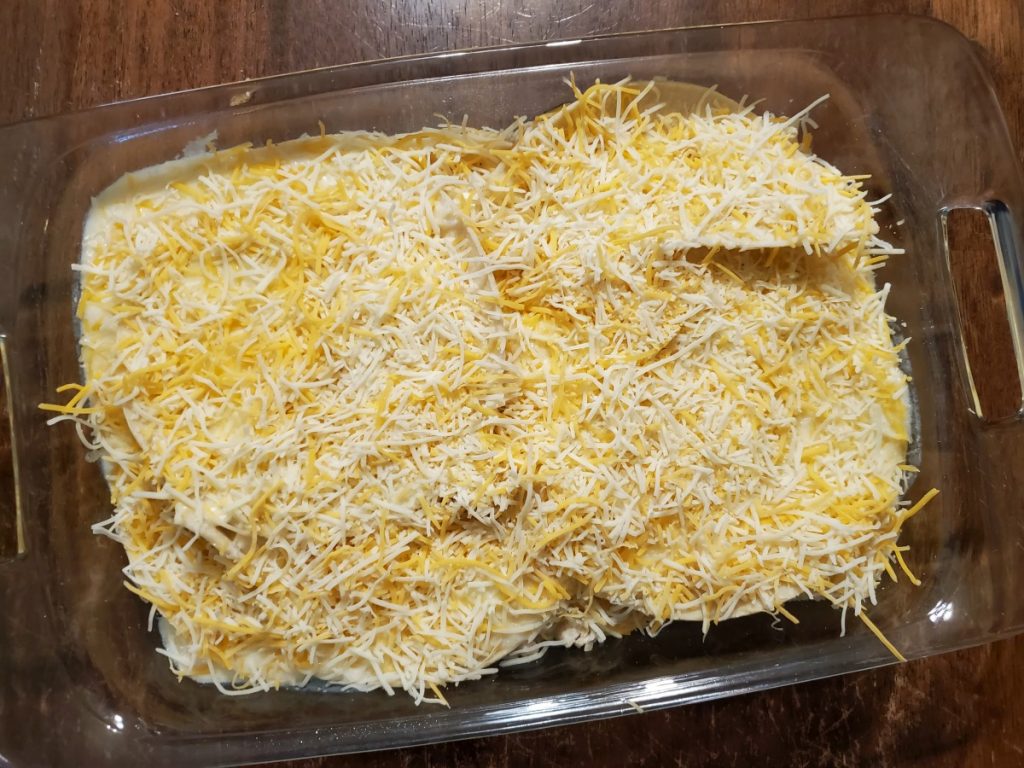 12. Serve and enjoy!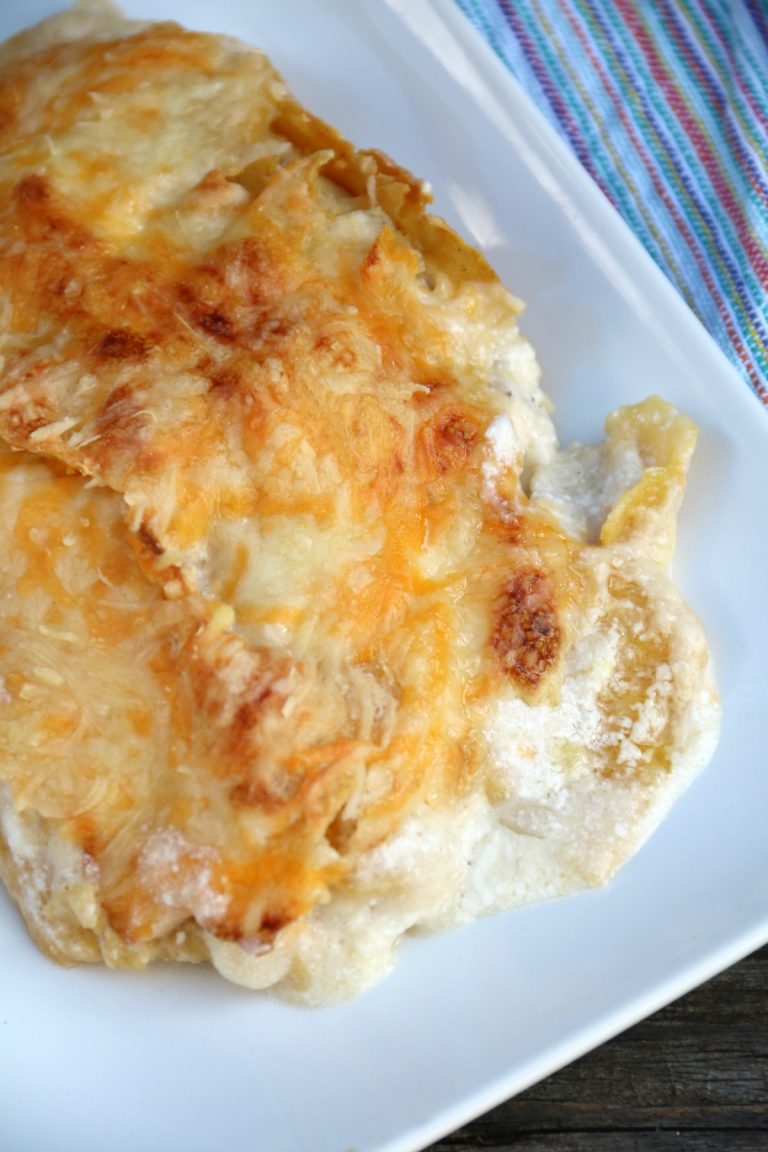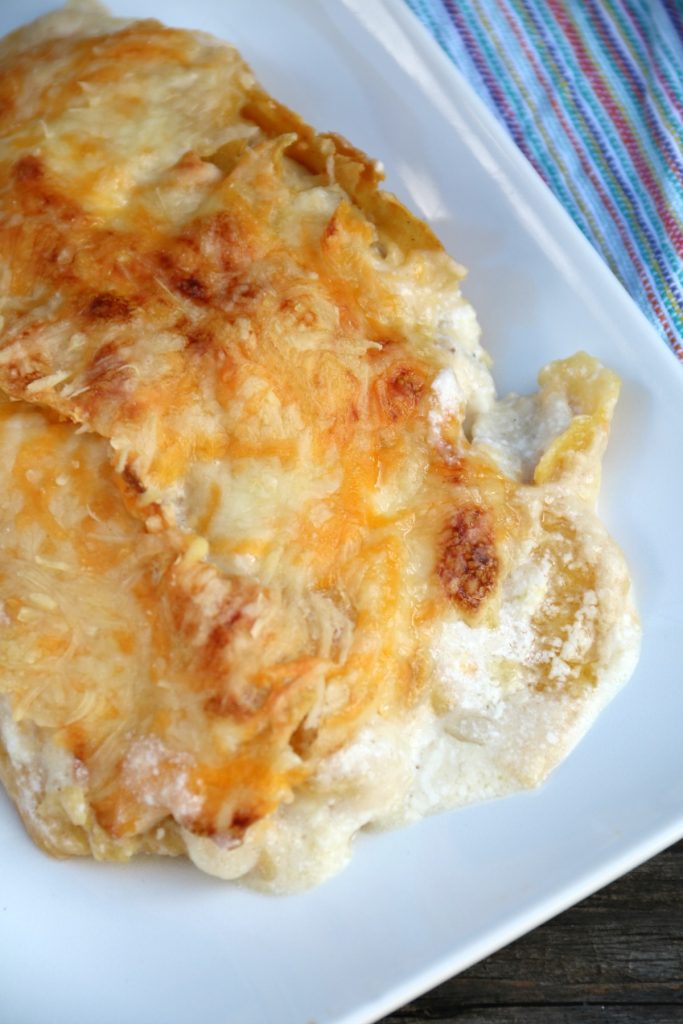 This Chicken Enchiladas Recipe is THE BEST I've had. They are ultra creamy, beyond delicious and a hit with the whole family. I recently heard it said that enchiladas can't be called enchiladas if they are made with flour tortillas. I've made these with corn and flour. Both are good but I prefer corn. Start to finish, this dish is on your table in well under an hour. The best part? My boys can make this recipe almost entirely by themselves!
Find LALA Crema at a store near you and then find other LALA recipes your family will enjoy!
*#1 in Crema Market Share -Nielsen Retail total Mexico.