Meringue is one of those easy to make, easy to eat snacks. You only need six ingredients to make this candy corn meringue recipe and the finished product is an adorable, fall-themed treat that the whole family will love! It's perfect for Halloween parties, the Thanksgiving dessert table or just because. If you don't care for meringue, try these Candy Corn Yogurt Popsicles!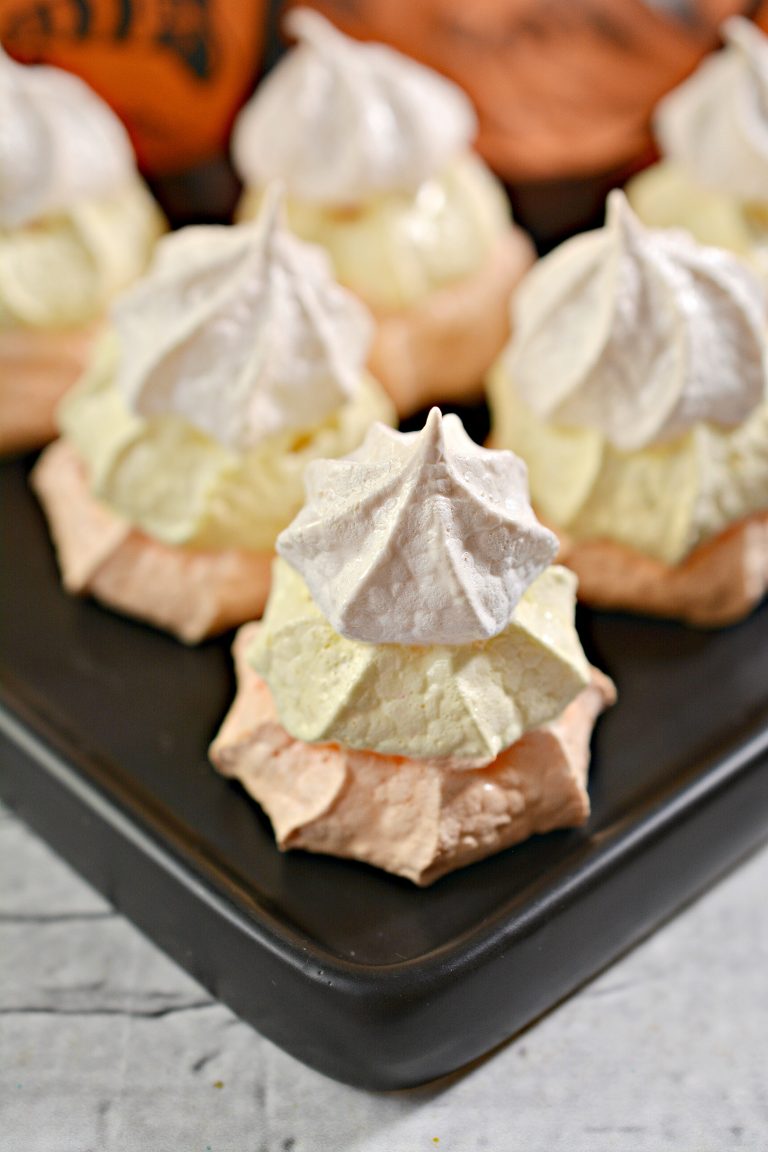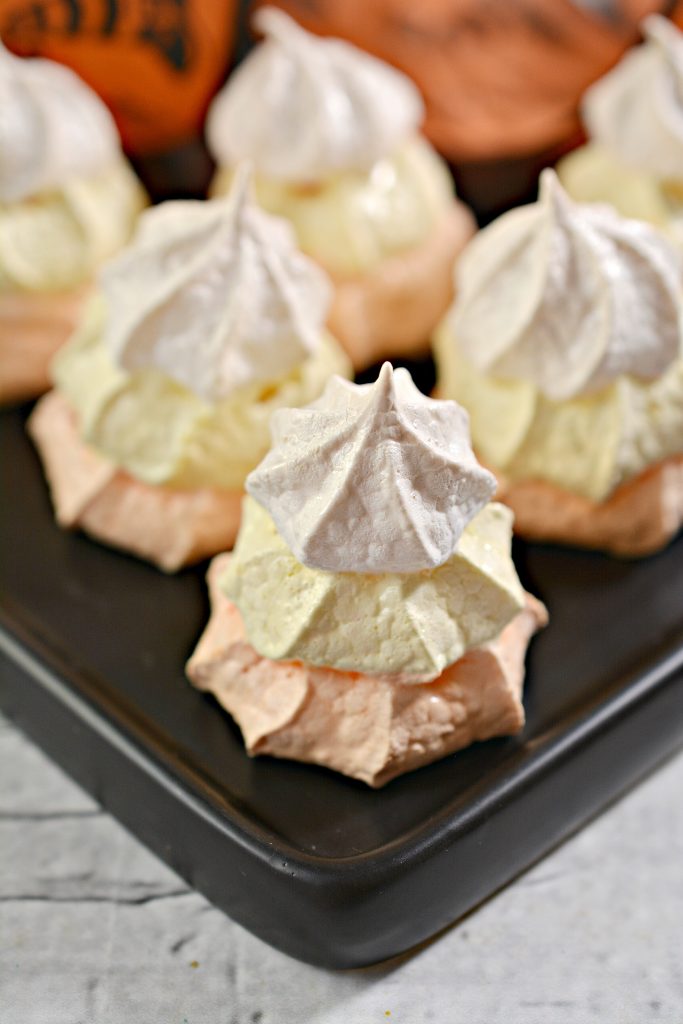 **Full Disclosure: This post contains affiliate links.
Candy Corn Meringue –
Ingredients:
3 large egg whites, room temperature
1 tsp vanilla extract
¼ tsp cream of tartar
¾ cup sugar
orange food coloring
yellow food coloring
Directions:
Separate the egg whites from the yolks, and place them into a clean mixing bowl, allowing them to come to room temperature for 30 minutes.
Preheat the oven to 250 degrees.
Add the cream of tartar and vanilla extract to the egg whites, and beat them on high until they begin to thicken and become foamy. Do not whip to peaks yet.
Begin to add in the sugar 1 tablespoon at a time, mixing it well in between.
Once the sugar has been added, continue to whip the egg white mixture until it forms very glossy stiff peaks.
Separate the egg whites into 3 bowls. Mix one of the bowls with orange food coloring another with yellow food coloring, and leave the white food coloring as is.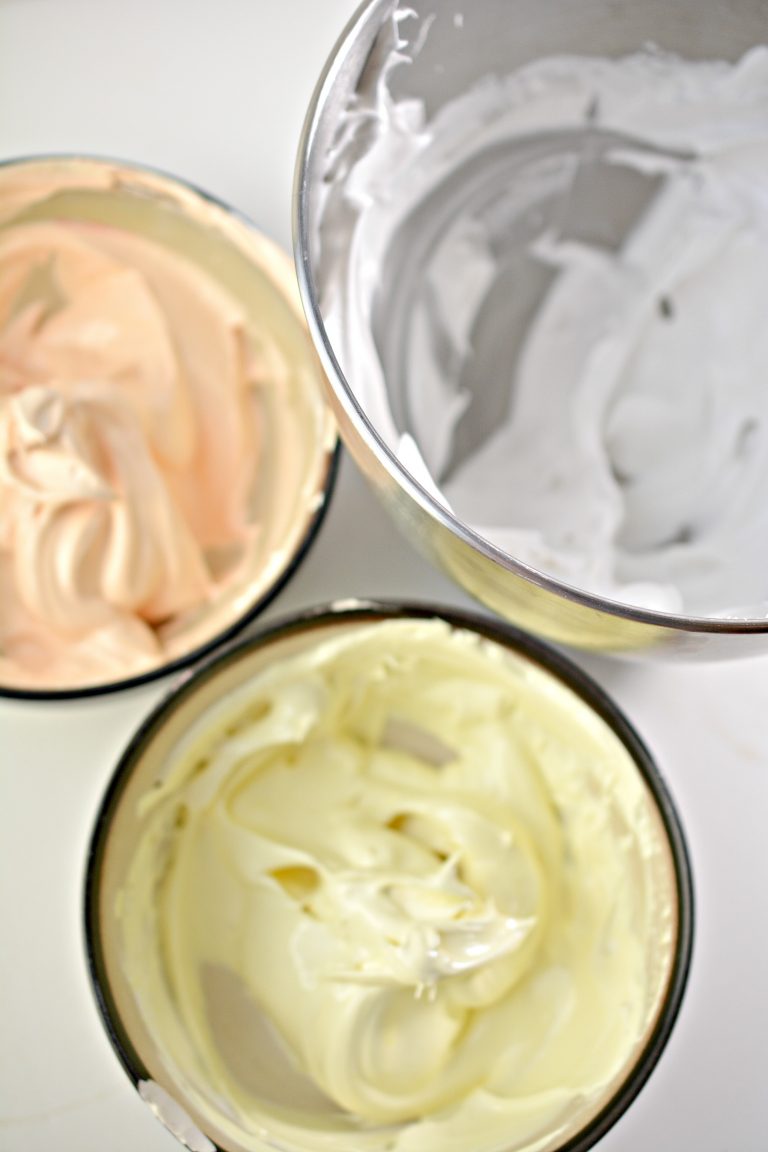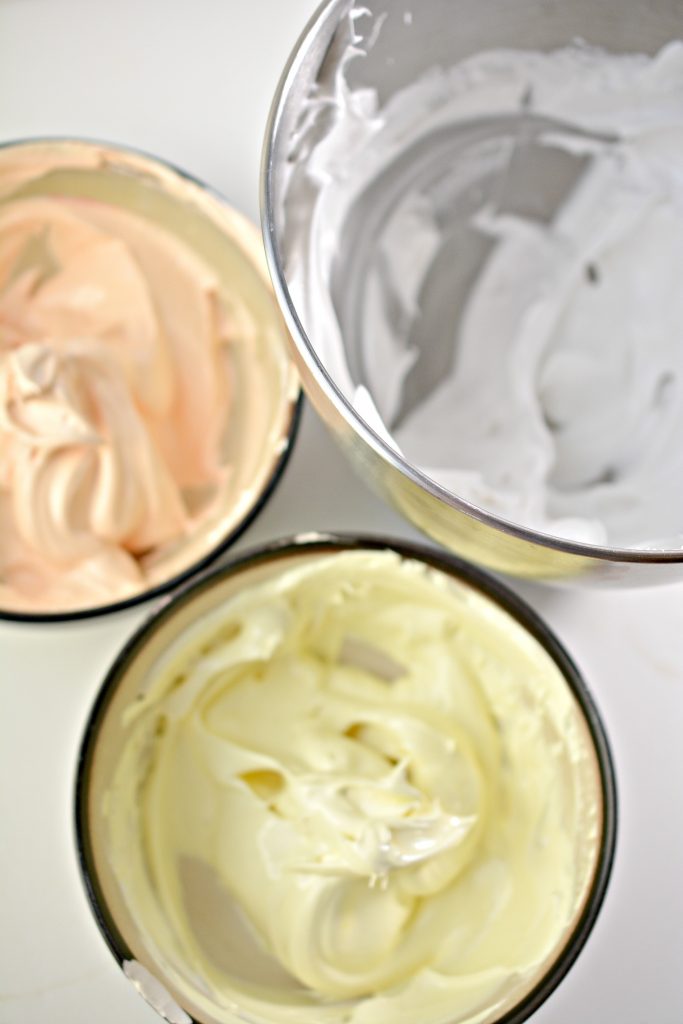 Put the orange colored mixture into a piping bag, or a zipper bag with the corner cut out, and pipe round circles onto a parchment lined baking sheet.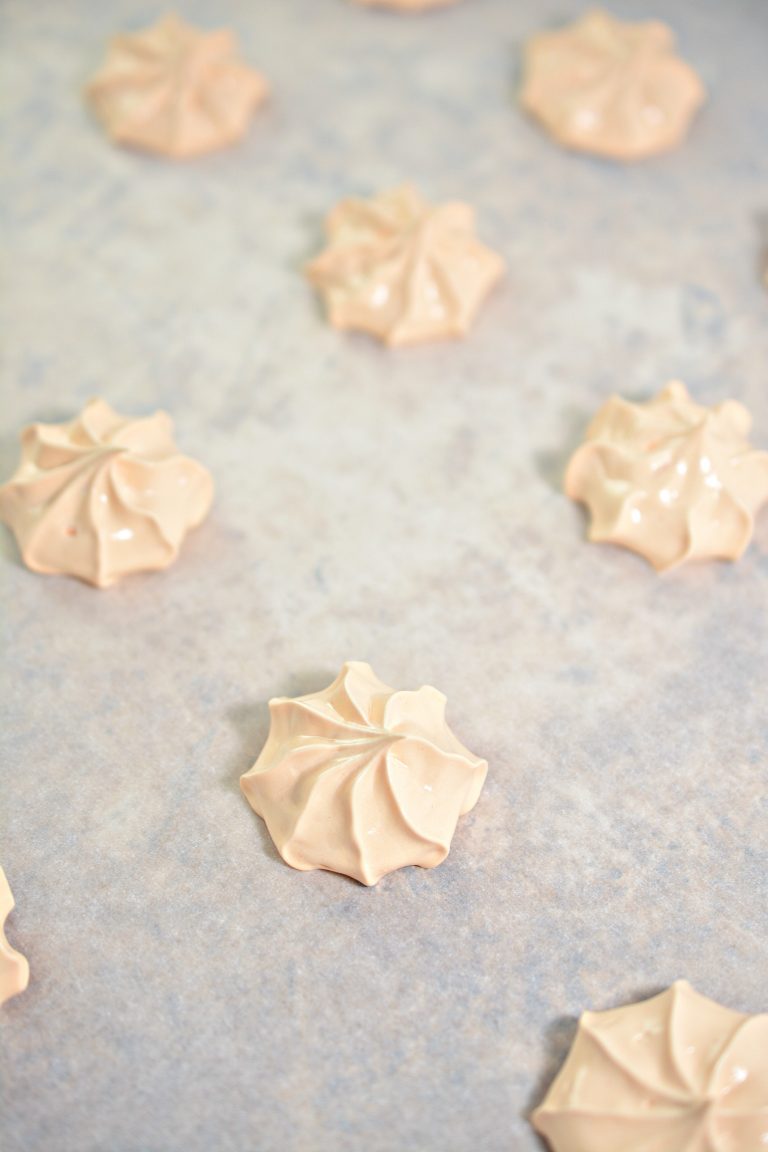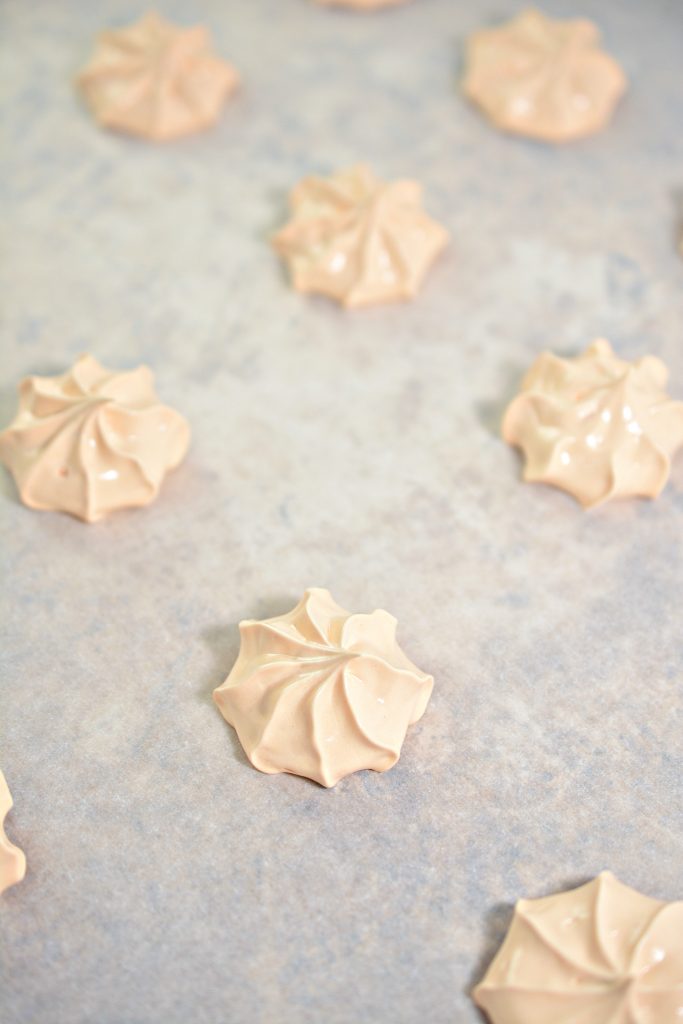 Place the yellow mixture into a piping bag or zipper bag and pipe slightly smaller circles of the yellow mixture on top of the orange circles.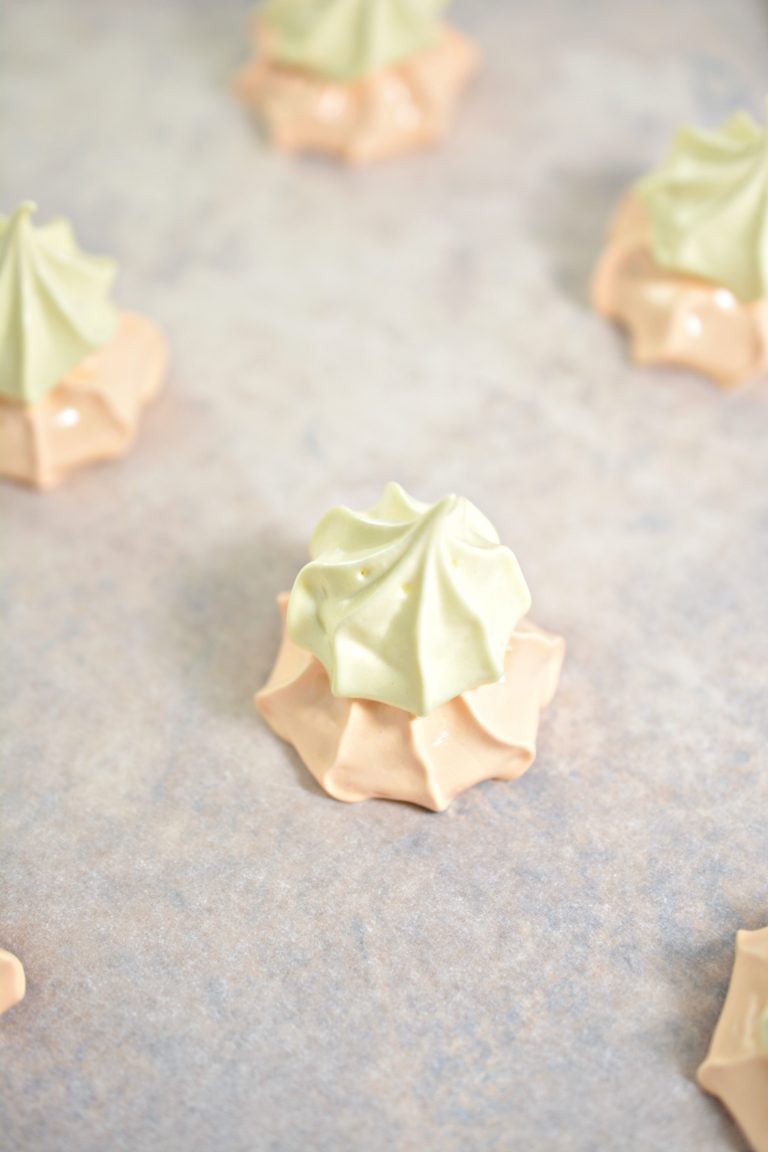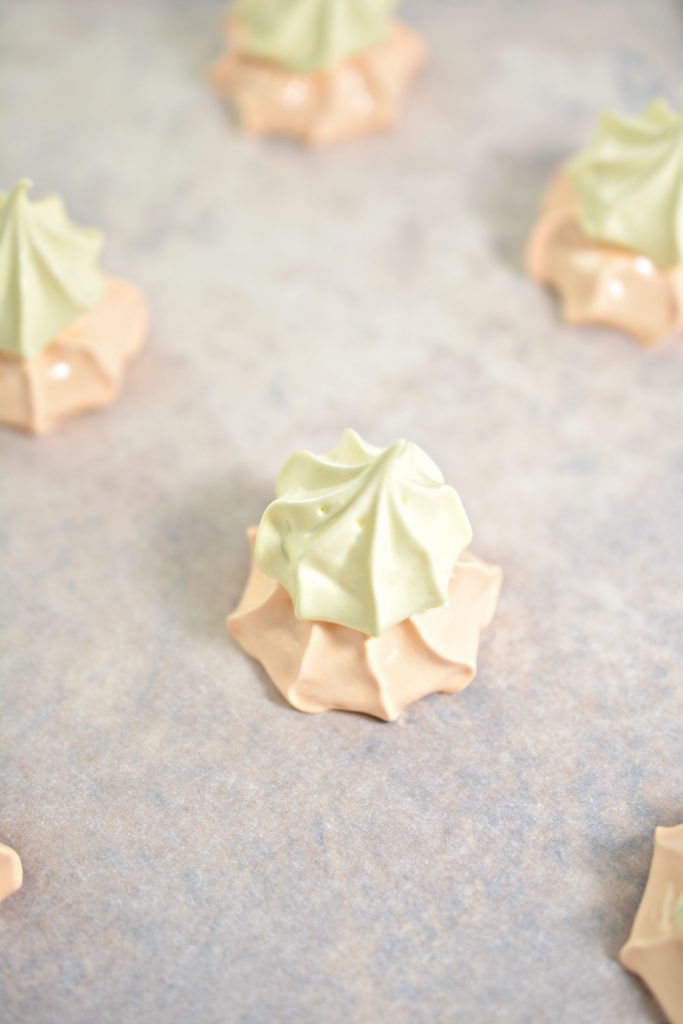 Lastly, pipe the white mixture slightly smaller still on top of the yellow.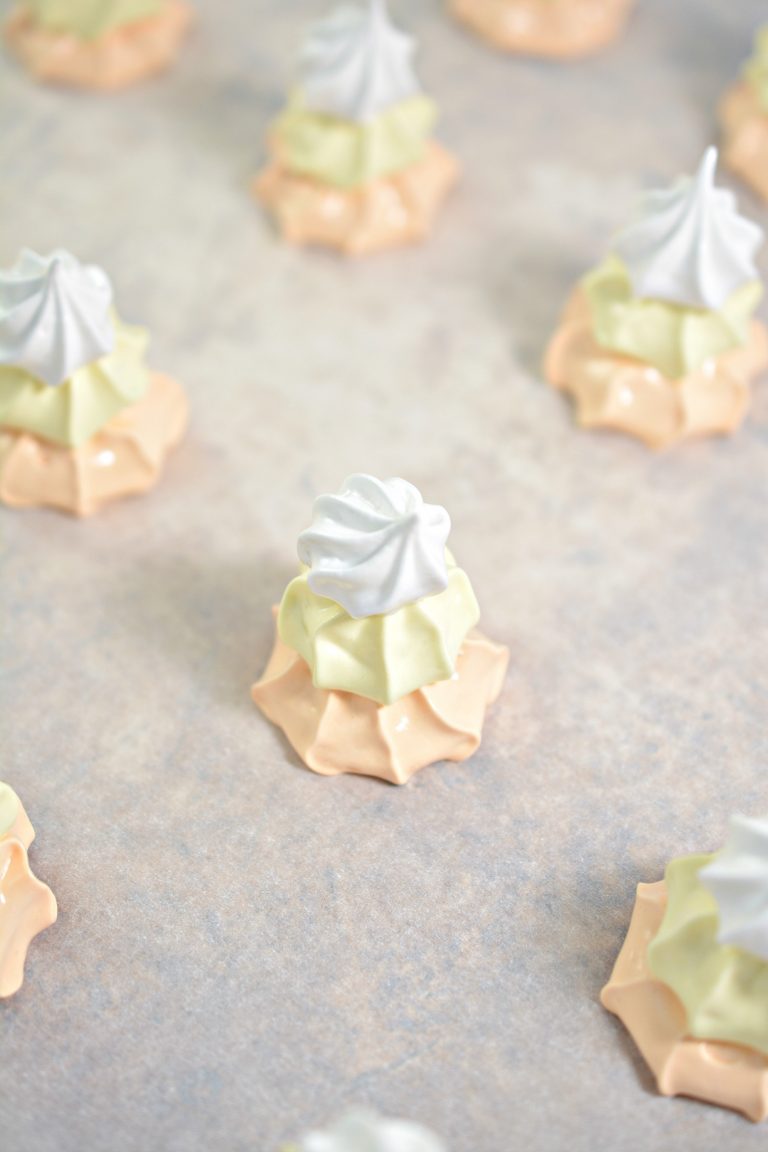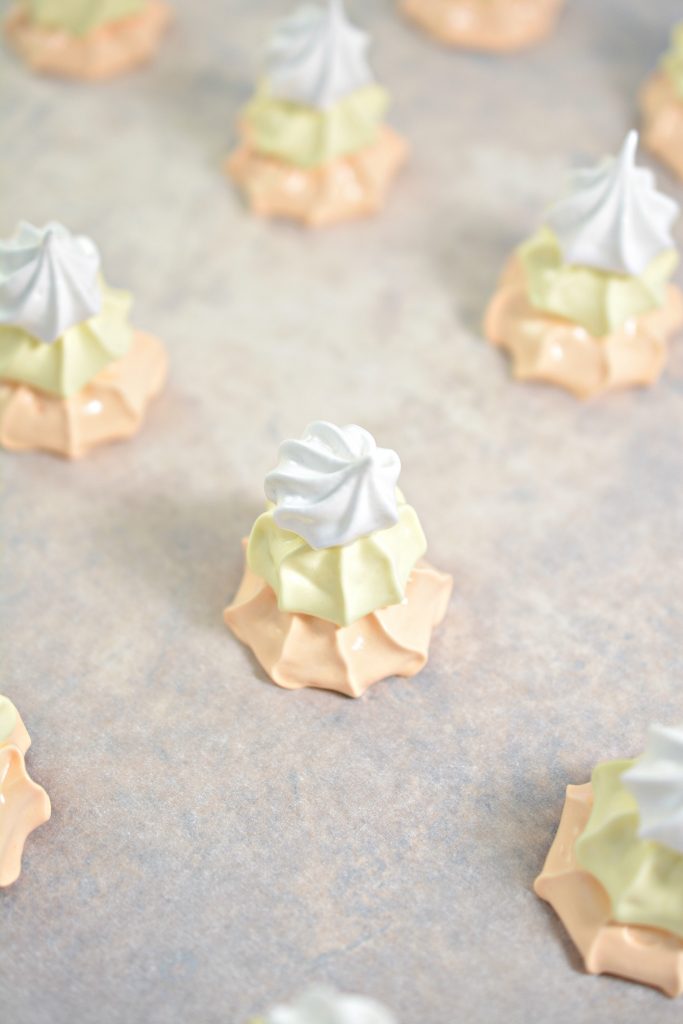 Place the candy corn meringues into the oven for 40 minutes or until hard to the touch.
Let cool, serve and enjoy.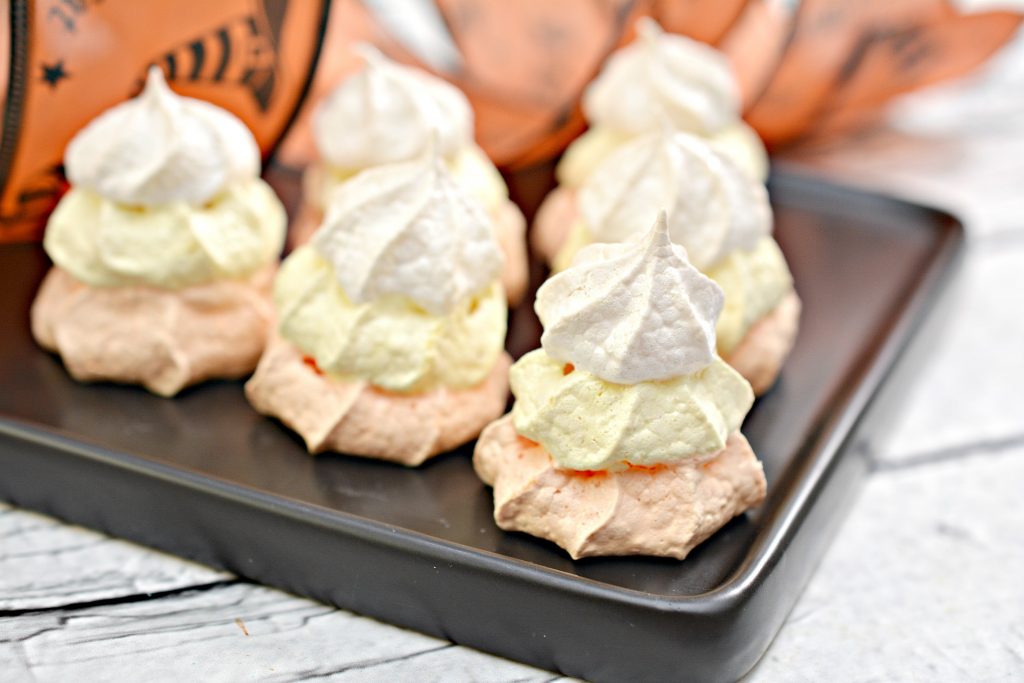 While there are only about 30 calories in each candy corn meringue treats, they have about 8 grams of sugar each. Something to keep in mind if you are watching your sugar in-take!
Aren't these Halloween-themed meringue cookies the cutest?!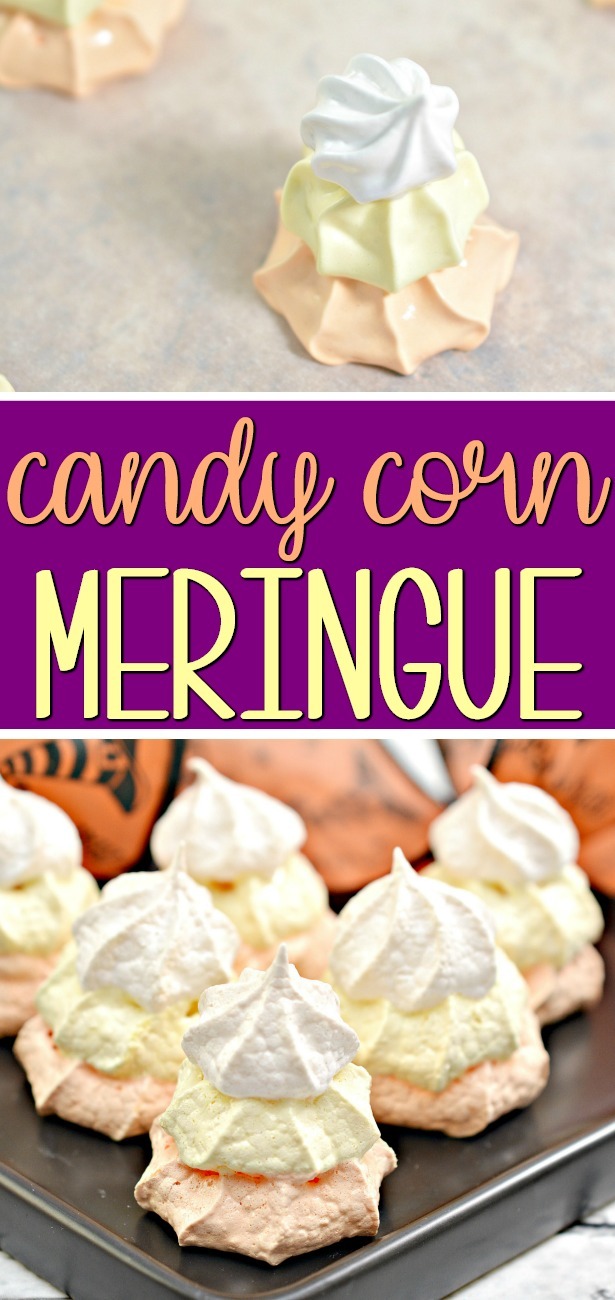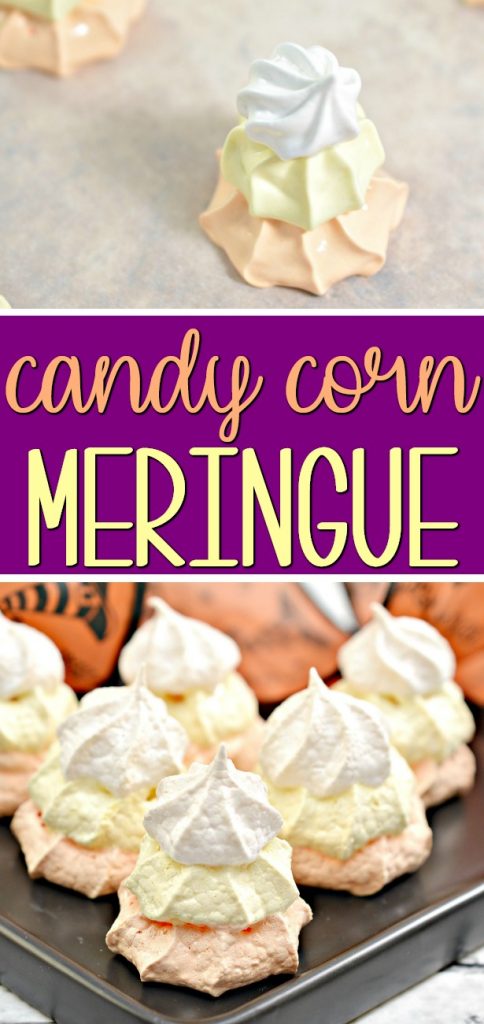 Give my Witch Hat Meringue Cookies a try, too: